On Friday, 3rd February 2023, the Netri Foundation launched the first edition of their political summit in New Delhi on gender inclusion, called the Netri Summit. It was organised in honour of the launch of their politico-tech platform, Access Polity, which is now India's first exclusive portal for jobs worth up to ₹100 million in the field of politics. With 50+ speakers and 10+ panels, the event covered a lot of ground on the question of gender in a wide range of arenas such as business, media, and cinema, in addition to their central focus on politics.
Students and professionals alike attended the summit in droves. Netri Foundation Advisors, Pallavi Patel and Rajesh Tandon, welcomed the audience by establishing the key themes of diversity and inclusion that would be touched upon through the panels which were to be held during the summit. This was followed by a short speech from Sairee Chahal, Founder and CEO of SHEROES and Mahila Money, who encouraged collective change for the visibility of women brought about by advancements in technology and engagement with politics.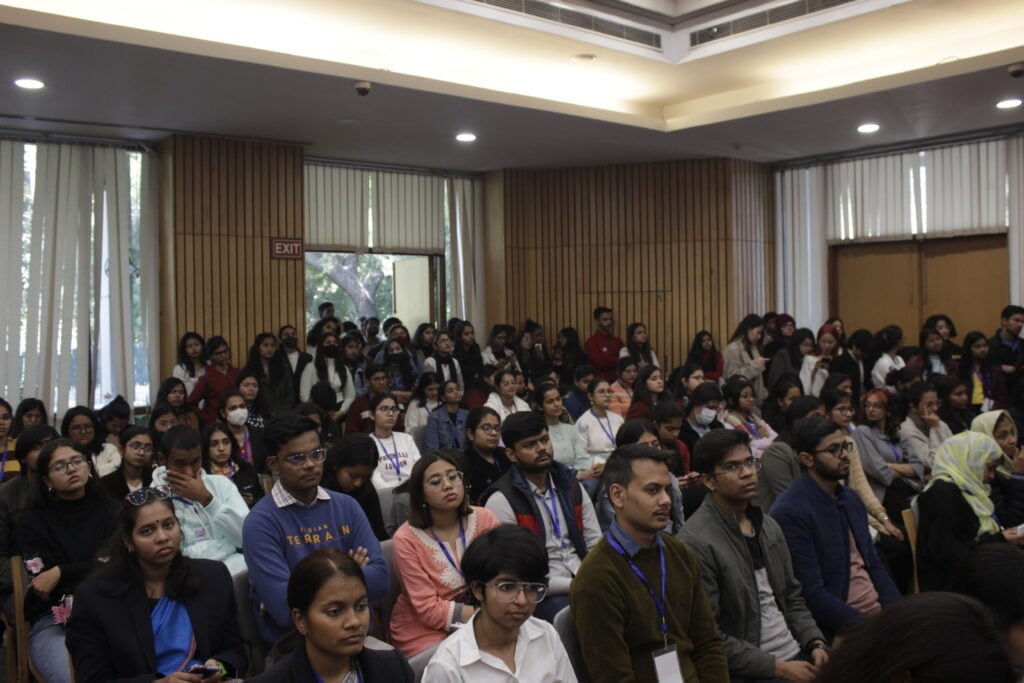 The event was opened by the Founder of Netri Foundation, Kanksshi Agarwal, who addressed on various issues including how little of the government's budget is spent on women's issues, coming in at only 4% and making up only 1% of the GDP. To remedy the lack of decision-making power that women hold in the realm of politics, Agarwal recounted how she realised the importance of setting up an organisation such as the Netri Foundation, and further launching a platform such as Access Polity to make such jobs in politics accessible to wider strata of society. 
Agarwal started and moderated the first panel on the launch of Access Polity and the impact of gender equality in politics and budgeting with a conversation between Rathin Roy, MD of the Overseas Development Institute, and Reena Gupta, a National Spokesperson for AAP as well as a government advisor. They started the discussion with the need to prioritise women's education and highlighted AAP's allocation of 25% of their budget to reforming government schools and arming them with more resources, which is vital to furthering women's education as most girls are enrolled in them while parents invest in private school education for their sons.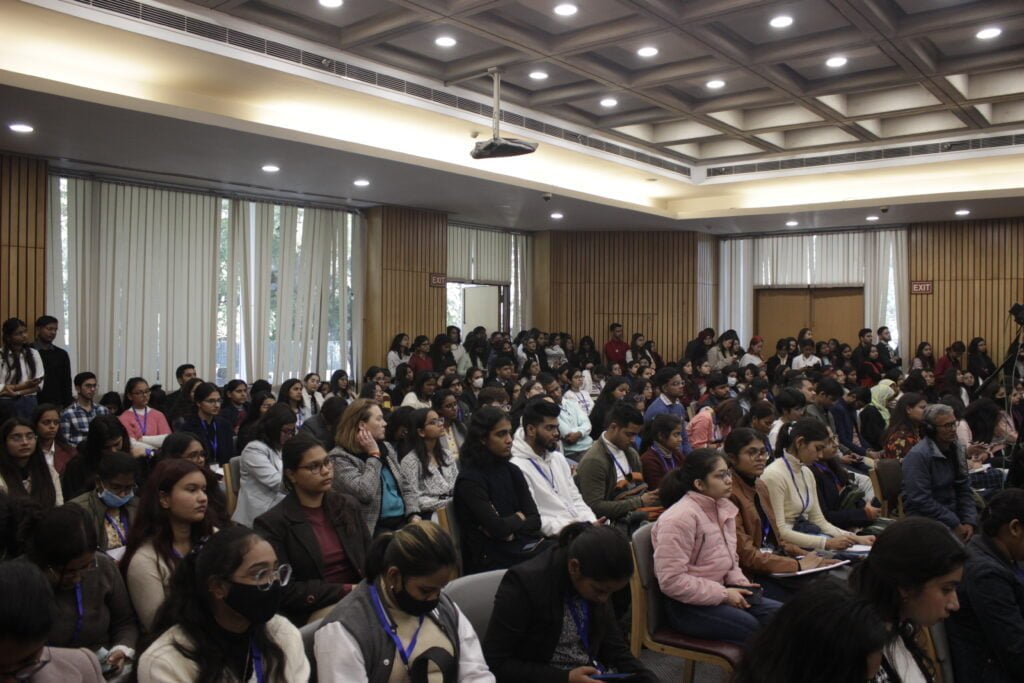 Charu Pragya, National Media Panelists for BJP, joined the conversation to advocate for women's contribution to the economy to improve as they still do not occupy as many positions of power as men do. What each member of the panel agreed upon was to conclude with a call for enforcing a reservation of seats for women. 
Also read: Human Development Report 2021/22: Egalitarian Political Ideologies And Gender Inclusion Are Crucial For Growth
This was followed by a panel on digital governance and gender, continuing with Charu Pragya in attendance, as well as Nawin Sinha, head of BJP's Sahyog Cell, Amar Patnaik, Rajya Sabha MP from BJD, and Pradyut Bardoloi, Lok Sabha MP from INC. This panel was moderated by Giriraj Kiradoo, languages head of YourStory Media. This panel highlighted the importance of acquiring financial independence step-by-step for all women, from opening bank accounts in their name to creating a UPI.  After a short tea break, Shilo Shiv Suleman, Founder and Director of Fearless Collective, gave a resounding address to the audience on storytelling in art as a political narrative.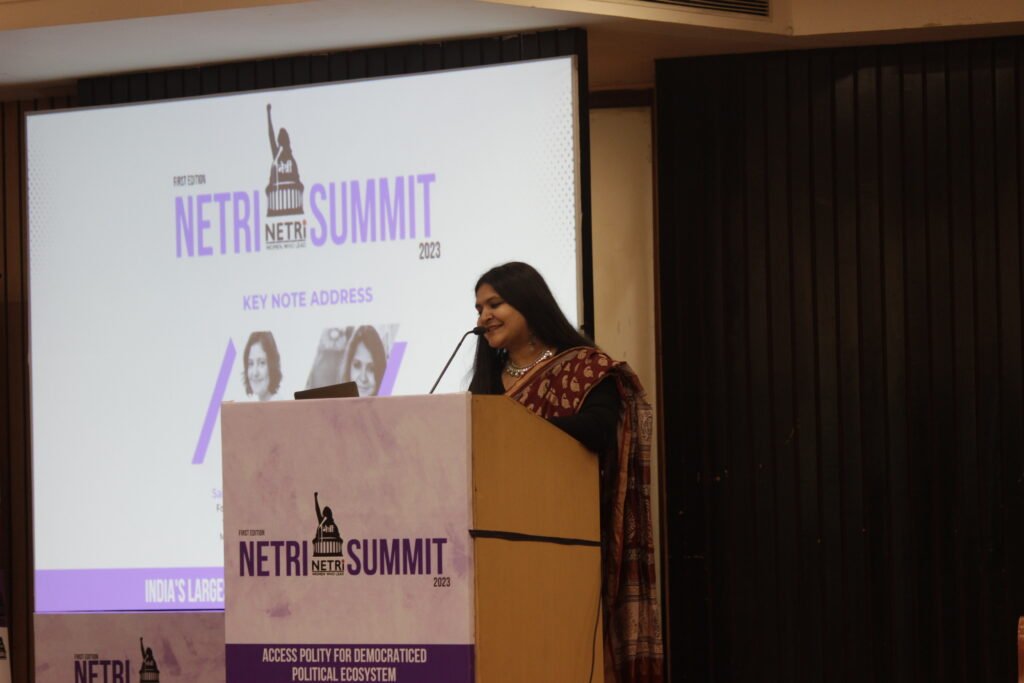 To speak on women's vote and gender policy, Lok Sabha MP from DMK, T Sumathy, and Center for Policy Research Fellow, Rahul Verma, were invited to speak. Both panellists emphasised the importance of women gaining awareness of their rights, and further spreading that awareness to other women. They believed that women's votes bore a strong correlation to parties promoting policies on matters of relevance to women, giving the example of BJP's increase in female voters between 2014 and 2021. 
As in previous panels, the next panel consisting of Dalit & Trans Rights Activist, Grace Banu, Rajya Sabha MP of Nationalist Congress Party, Fauzia Khan, Co-Founder of Political Shakti and Citizens for Bengaluru, Tara Krishnaswamy, Ex-MLA Contestant of Chitrakoot INC, Nirmala Bharti, and SCCE Guest faculty of Ambedkar University, Vikram Aditya Sahai, also endorsed reservations of seats for women in a dialogue surrounding diversity & inclusion in politics. The panellists stressed the importance of safe spaces for all in the quest for social and political equality.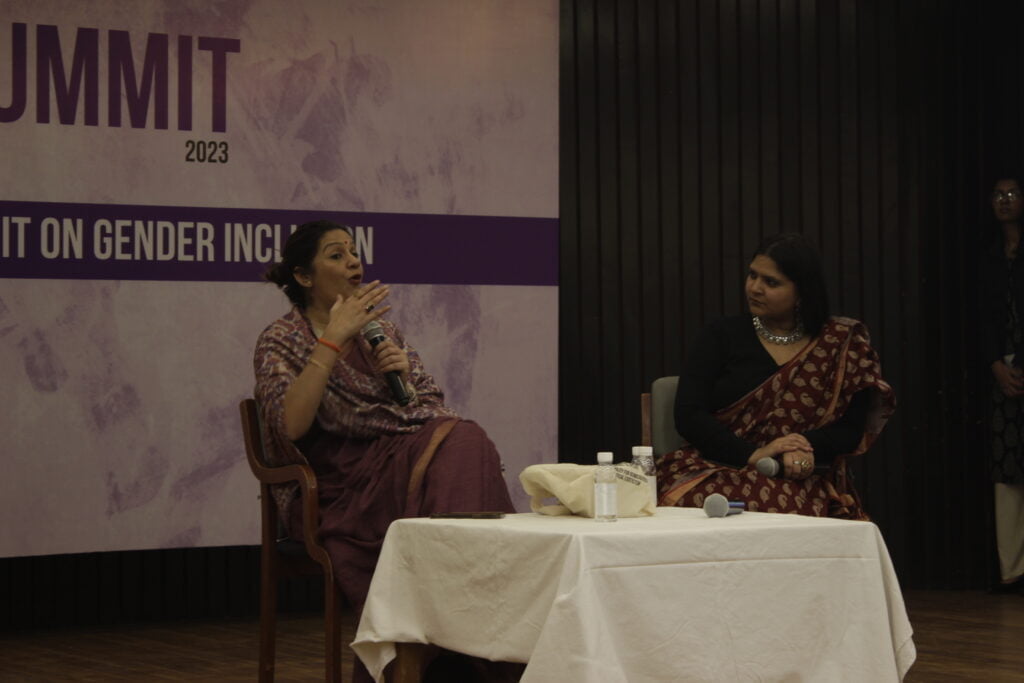 To shed light on the importance of media in changing audience perceptions of women, Rajshri Deshpande, an actress best known for her role in Angry Indian Goddesses and Founder of Nabhangan Foundation, Smita Sharma, an Independent Journalist, Japleen Pasricha, Founder and CEO of Feminism in India, Manisha Pande, Executive Editor at Newslaundry, and Smriti Kiran, Curator and Creator of Maitri: Female First Collective, were invited to speak from their individual experiences on the role of art and media in shaping narratives for women and building viewership. The panellists brought the principle of "the personal is political" to the forefront in regard to both journalism and cinema and discussed how drastically different the landscape is for women, especially when they are starting out in these fields, compared to men. 
The summit wrapped up with a few more panels that delved into the nuances of women in political institutions during the evening, before closing with a few relevant words and the distribution of awards to Netri alums in recognition of their hard work. 
Also read: A Note To 'Equal Opportunity' Employers: Inclusion Of Dalit – Queer People Needs More Than Mere 'Encouragement'
While the summit did run into its own set of problems with regards to running low on seating and refreshments for the attendants as well as being behind schedule on the panels and running longer than was intended, it comes from the fact that this summit was the first of its kind in India to be highlighting women in politics the way that it has. Events such as this are a step in the right direction, and the organisers of the Netri Summit will only learn from the feedback their first edition has garnered to deliver an all-the more riveting second edition.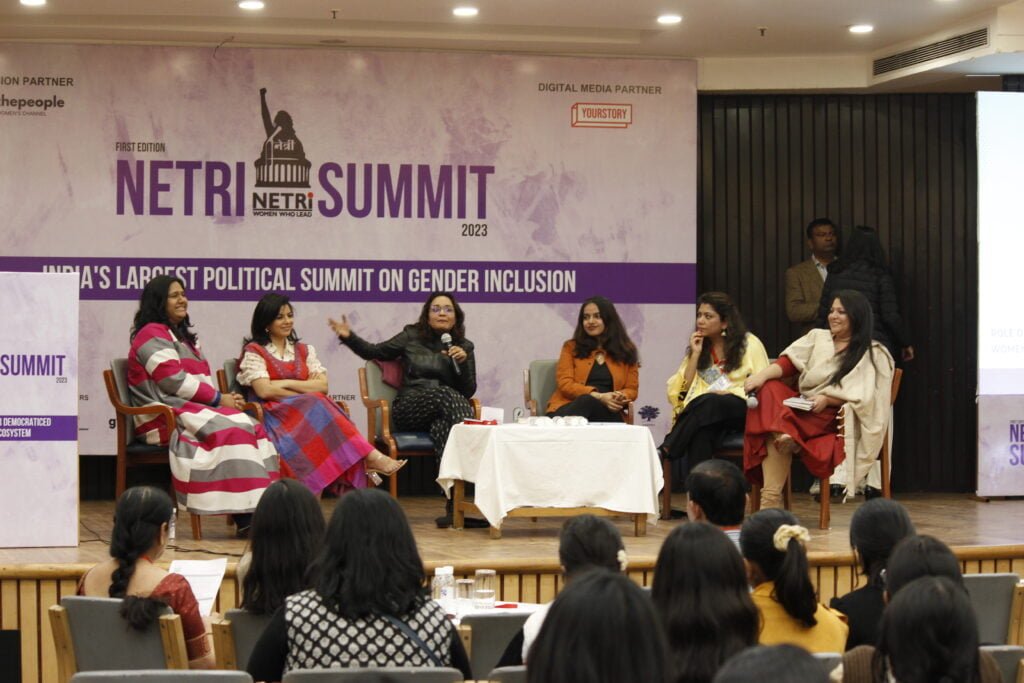 The more we foster spaces for women who are working professionals to share their experiences and what they have learned from them, the more we encourage young girls and women from marginalised backgrounds to heed their words and aspire for the same for themselves.
All in all, it was a memorable and noteworthy evening for many, for those who attended as well as for those who participated, and spotlighted an important question on the status of women in politics while aiding in the material improvement of their lives and careers.
---