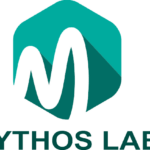 Website Mythos Labs, Inc
Responsibilities
Oversee delivery of projects related to countering misinformation, violent extremism and gender inequality for global clients including United Nations, governments and technology companies
Manage cross-disciplinary teams of researchers, technologists, trainers and content creators
Develop and own project budgets, timelines and action plans
Identify, onboard and supervise external consultants/subject matter experts as needed
Manage internal communication with team members and external communications with clients
Represent Mythos Labs at meetings with clients, partners and stakeholders
Draft client-facing project updates and reports
Create project-related marketing materials and social media communications
Assist with evaluating new business opportunities and drafting proposals
Qualifications
3–6 years experience managing projects at a global organization; experience working on projects related to gender, violent extremism, and/or misinformation preferred
Strong interest in international development and social impact; deeply passionate about combatting misinformation, violent extremism, online harm and gender inequality
Experience managing cross-disciplinary teams and international projects
Excellent writing, organizational and communications skills
Bachelor's degree in Political Science, International Relations, International Development, History, Economics or related fields; Master's degree preferred.
Salary Range : Salary commensurate with experience.
Deadline: Accepting applications on a rolling basis
For more information, please click here.