The administration of the English and Foreign Languages University has tackled issues like harassment and sexual abuse by implementing more rules restricting the movement of women inside the campus. According to University Grants Commission (UGC) rules each university must have a Gender Sensitization Committee Against Sexual Harassment (GSCASH). It exists in EFL University only on papers. The committee is defunct. The VC never addresses the students even during a crisis. The students are protesting against the lack of effective gender sensitization and the autocracy of the VC.
Organised by Meherin Roshanara, EFLU saw a cross-dressing event on 7. November 2014 which demonstrated that gender is not a disease that can be contained within or by walls. Students protested the EFLU administration's self-righteous position in branding all the men of the boys hostel as "potential rapists" and all the women as sluts. The protesters believe that they exist, primarily as intelligent beings capable of emotion, and then as various rainbow colors with enough contrast in black and white. The campaign and the following events were hashtagged #EFLUChutzpah!
As Muhammed Afzal P, a participant, puts it, "Cross dressing is not only meant just as a fun event. Neither is it meant to be a "class" event. It's a question of representation, conditioning and meaning-making. We are all located within a sartorial structure and we make sense of the world as being located in this positionality of ours. A minor disturbance of or dislocation within the structure itself opens new possibilities of representation and meaning. Also, assuming a different positionality would open dialogue. This is performative in nature.
In simple words, dress gives away a lot. It can determine socio-sexual-economic status and religious or political affiliations of the wearer. There are people who do not want to conform to the gender binary given by the society. But we would like to welcome them to cross over to the other identities.
Cross dressing sends a message that cuts across socio-economic-gender identities, and we believe that it is very relevant in a movement that seeks gender sensitization in the community."
Following are some glimpses from the event. To view the entire album click here.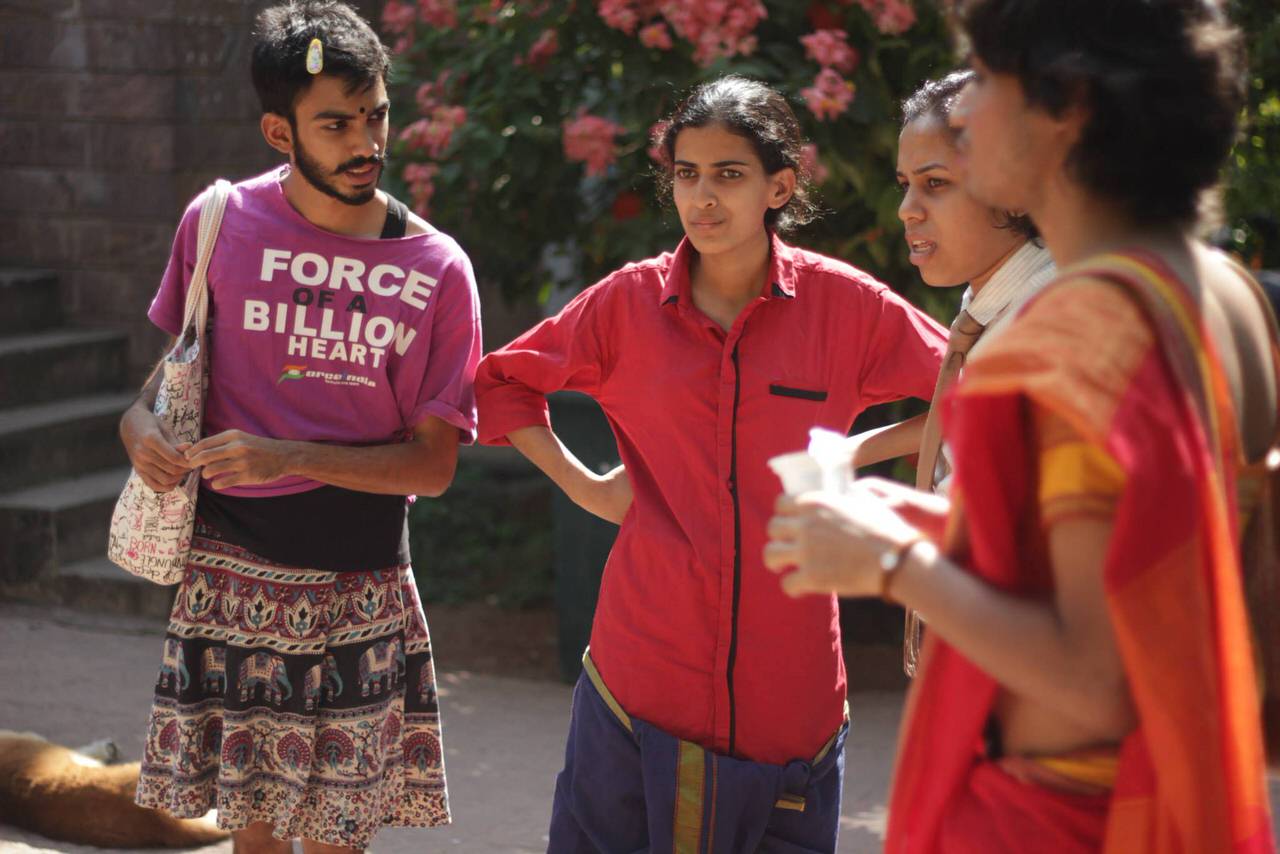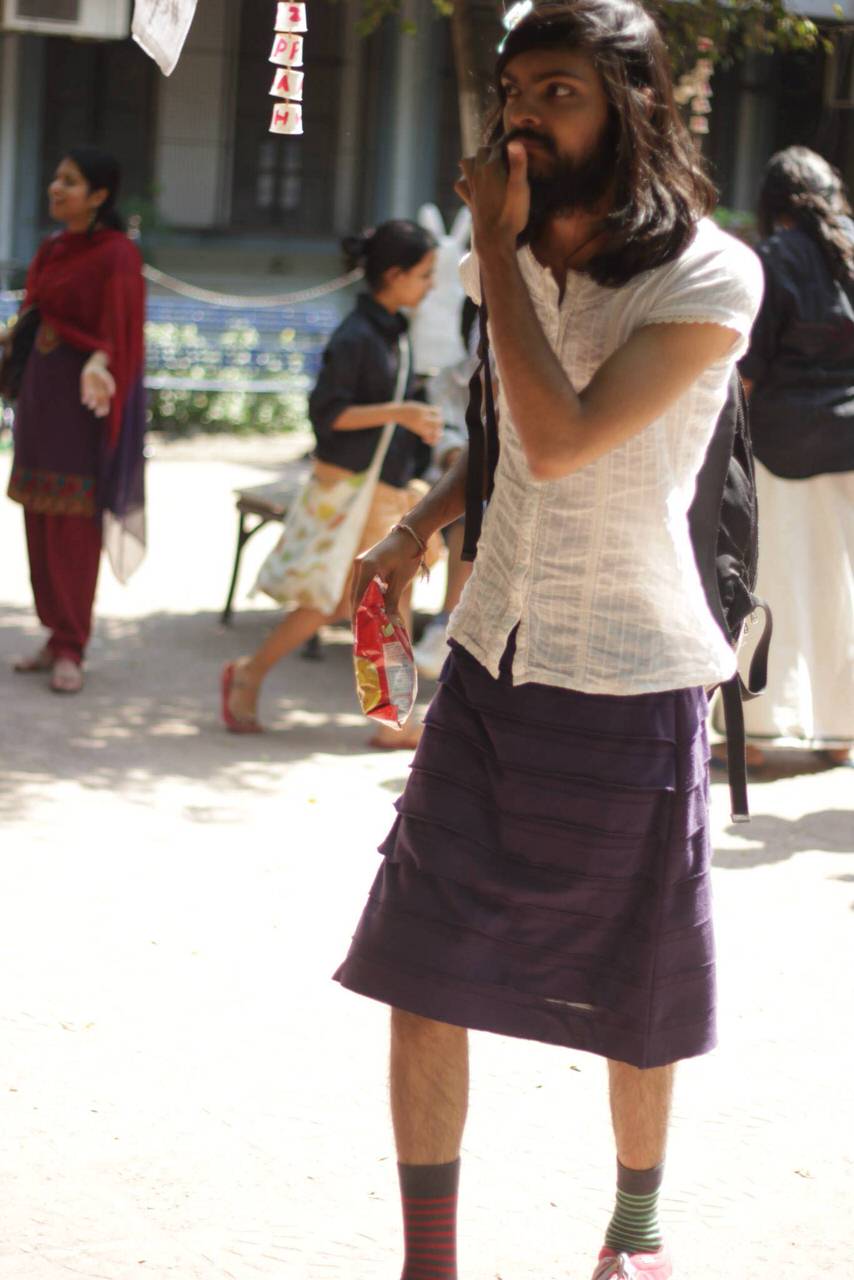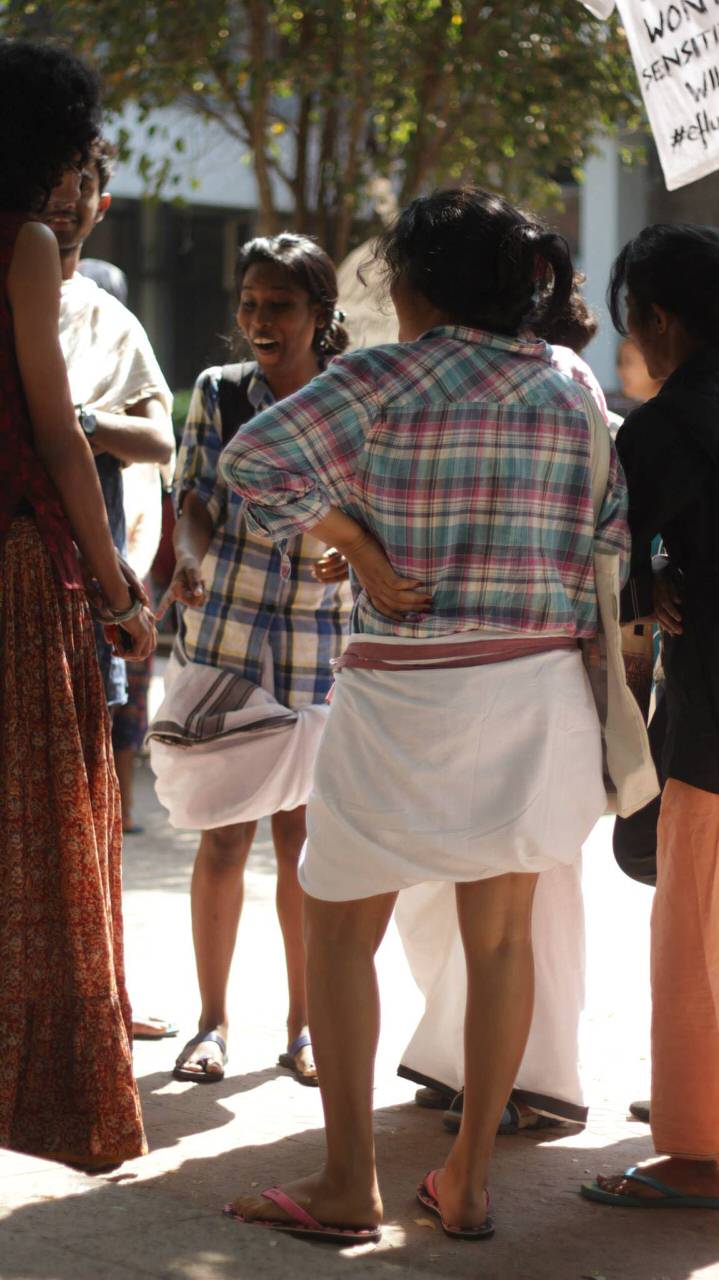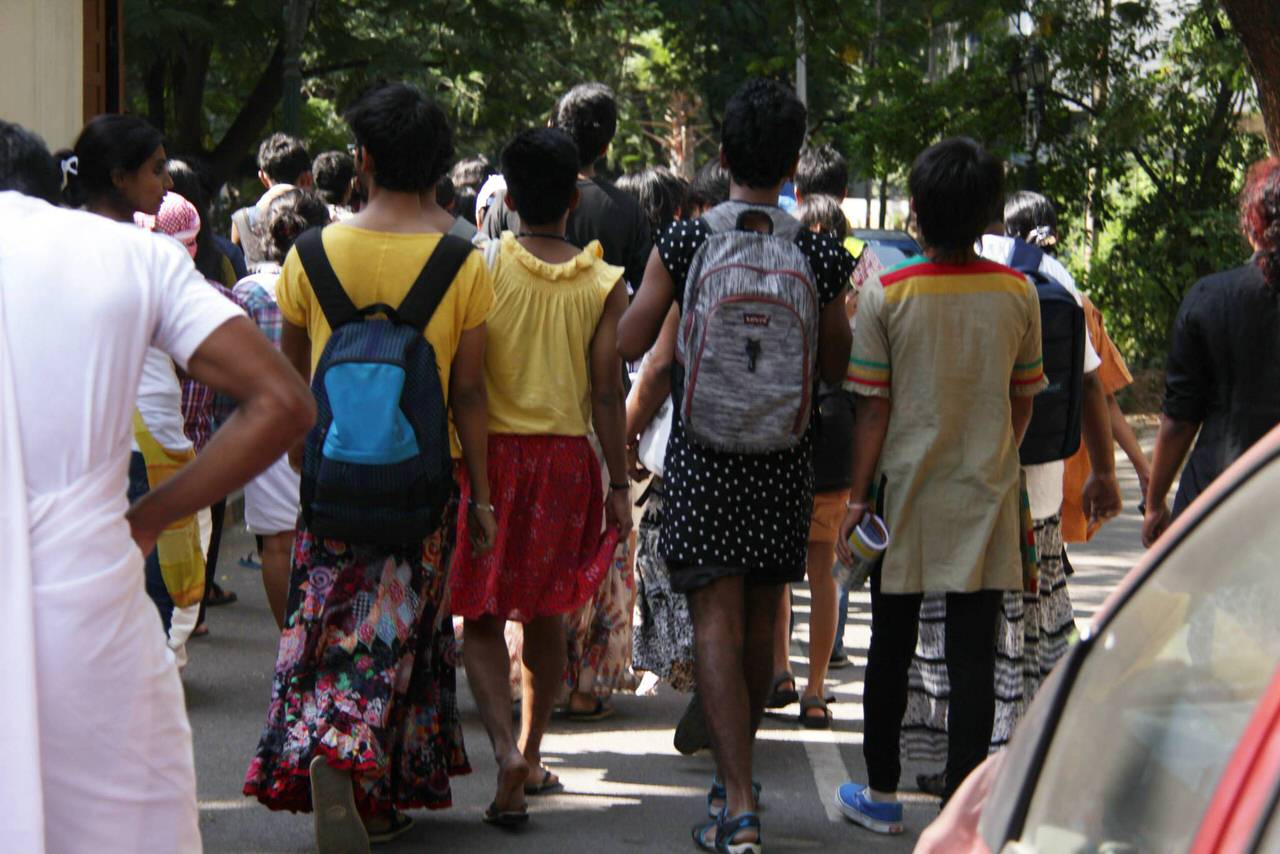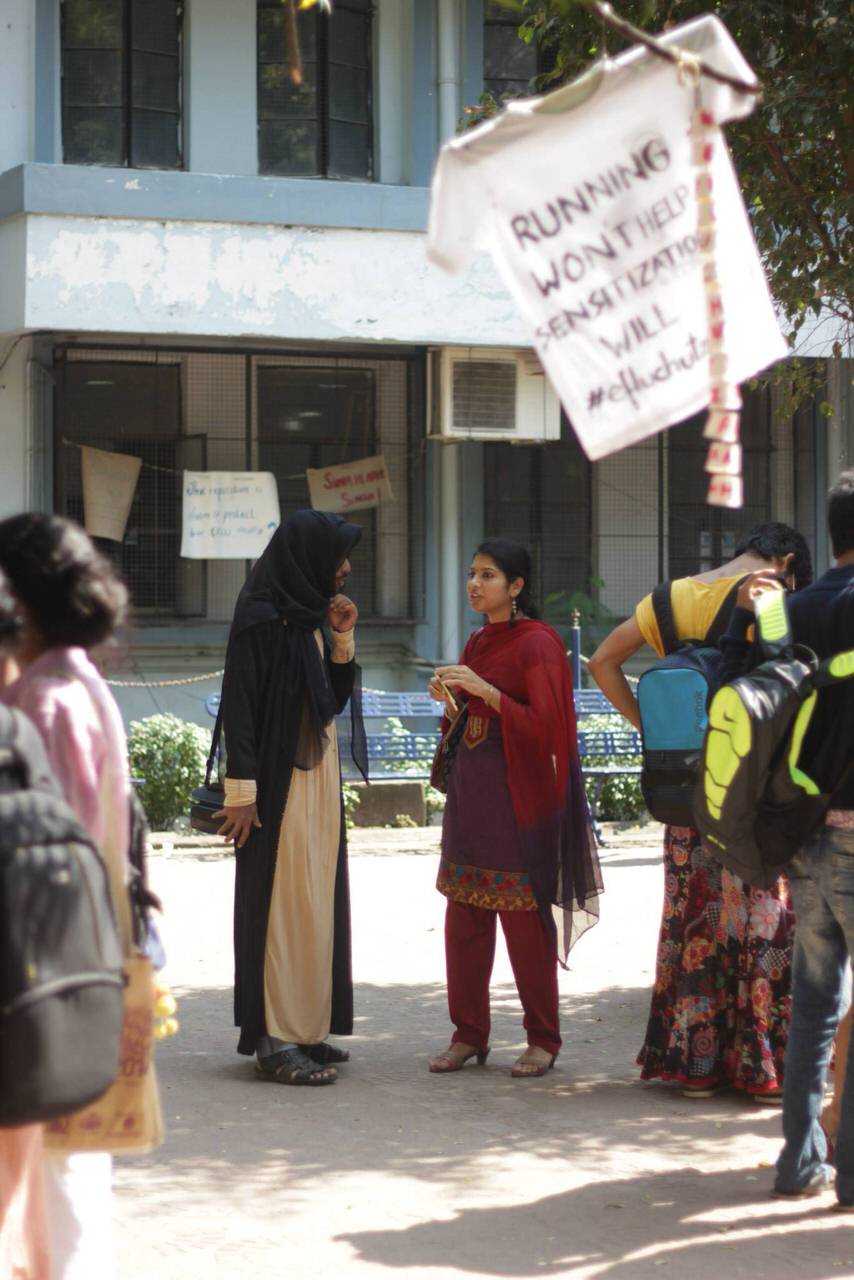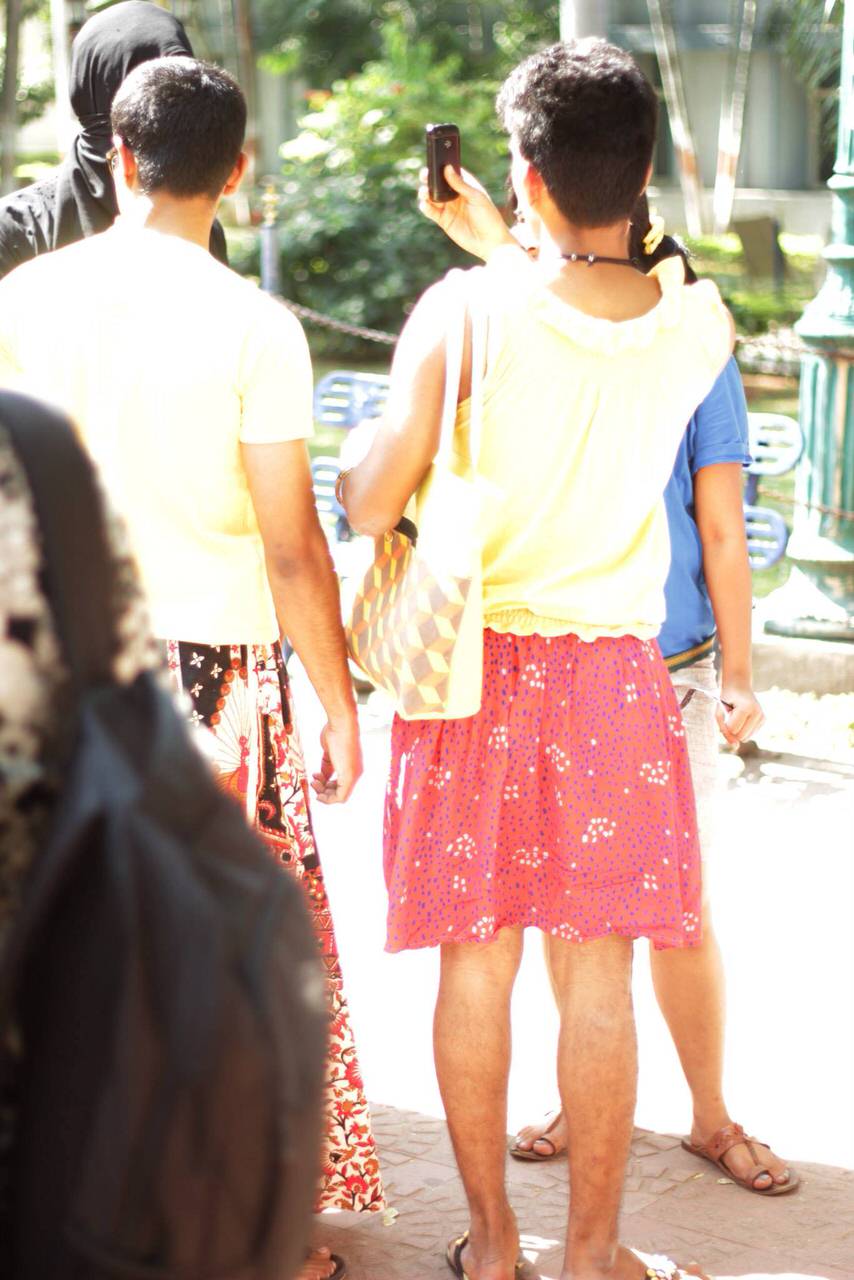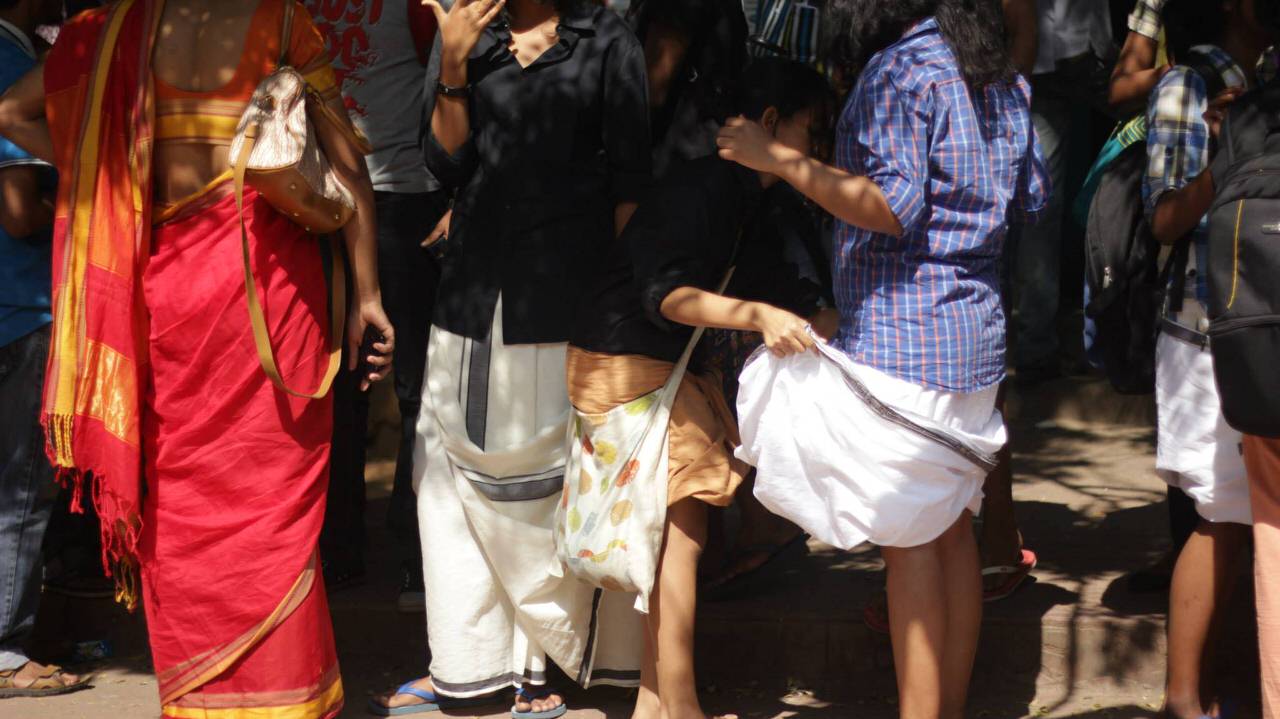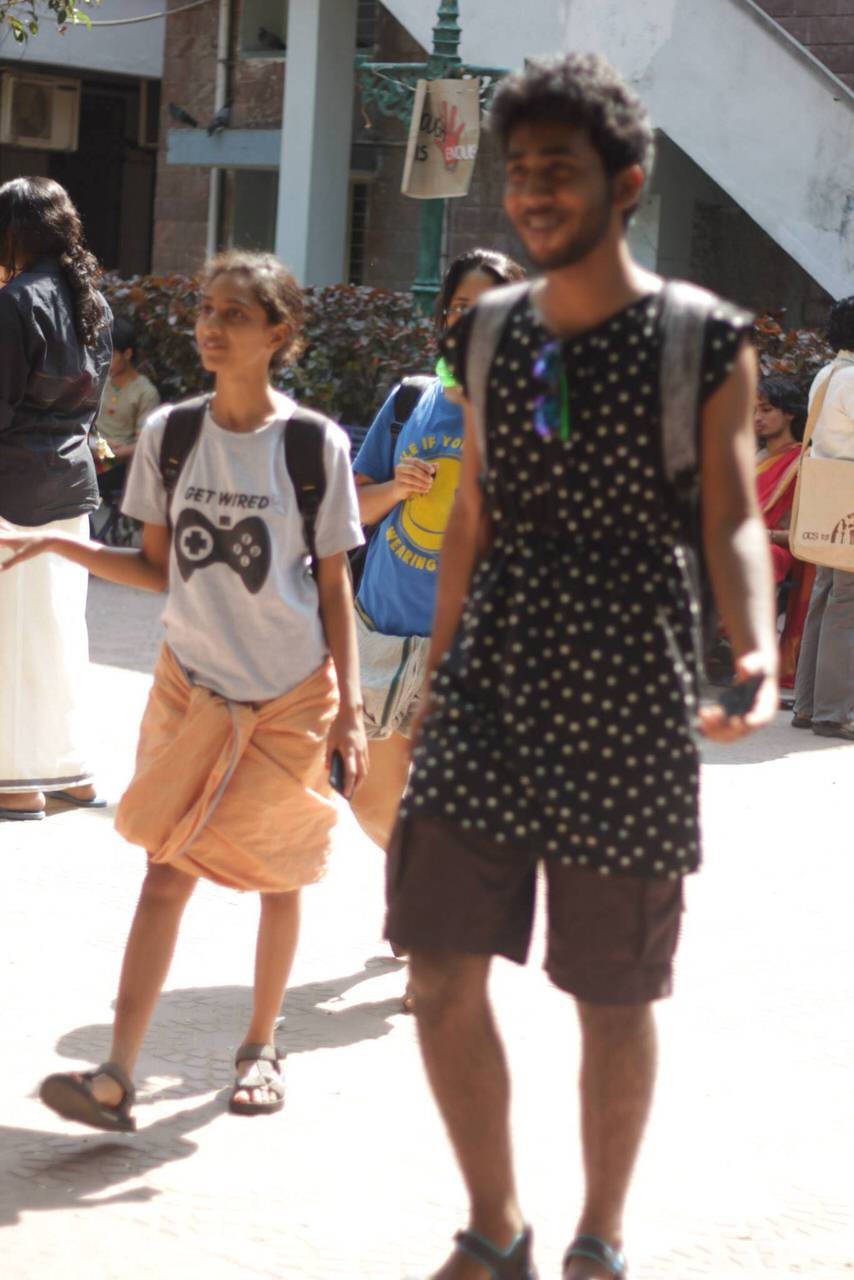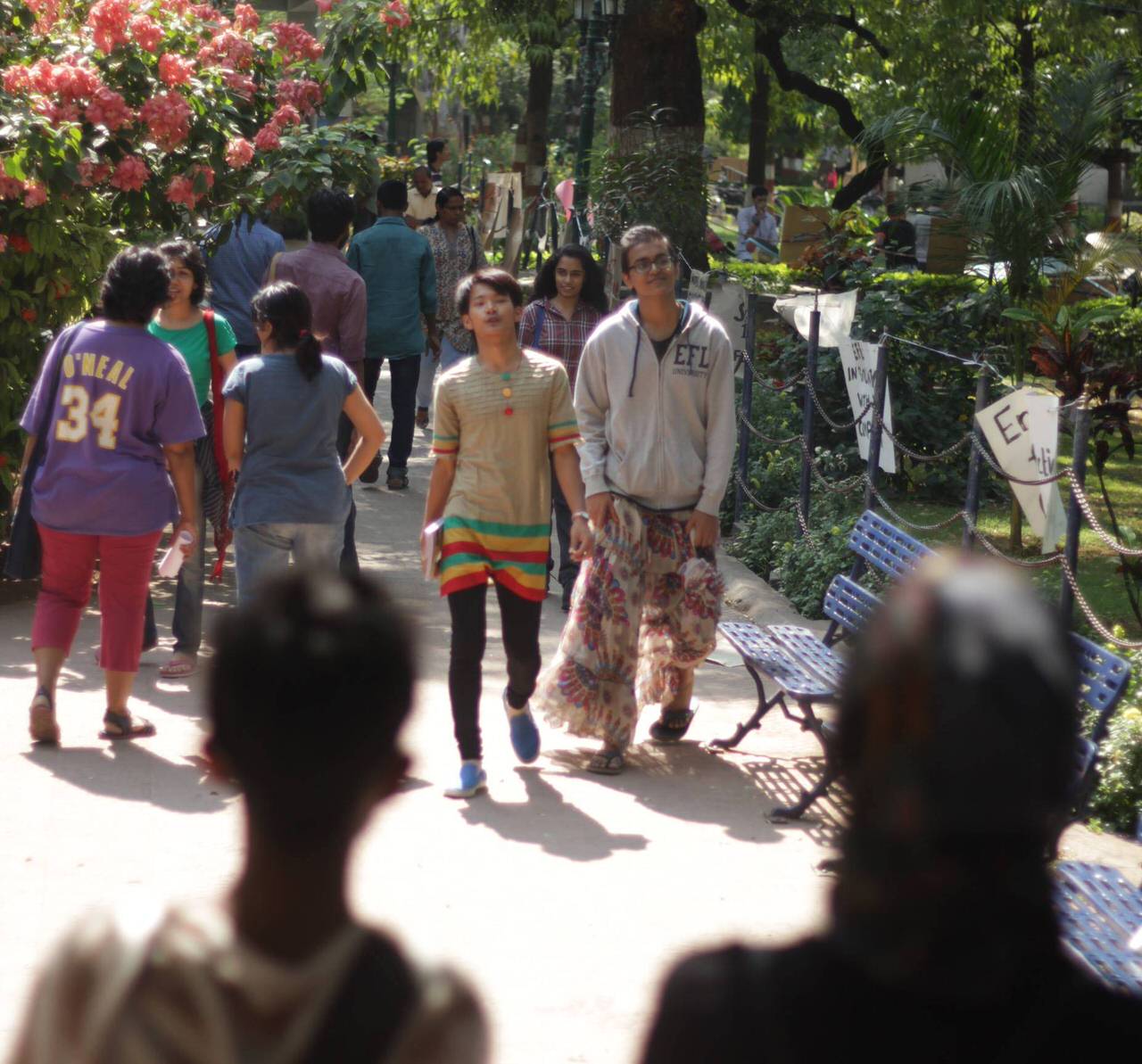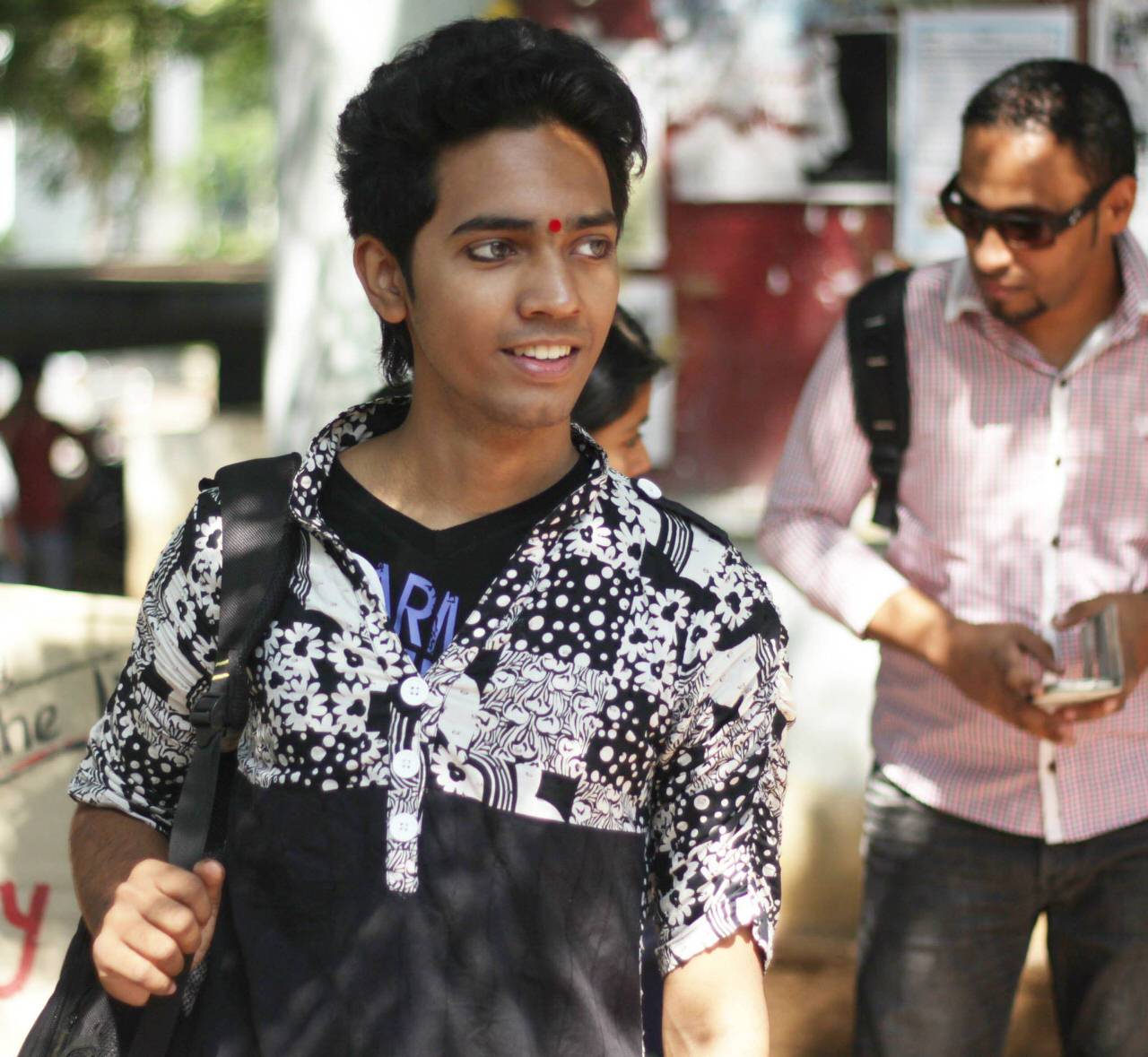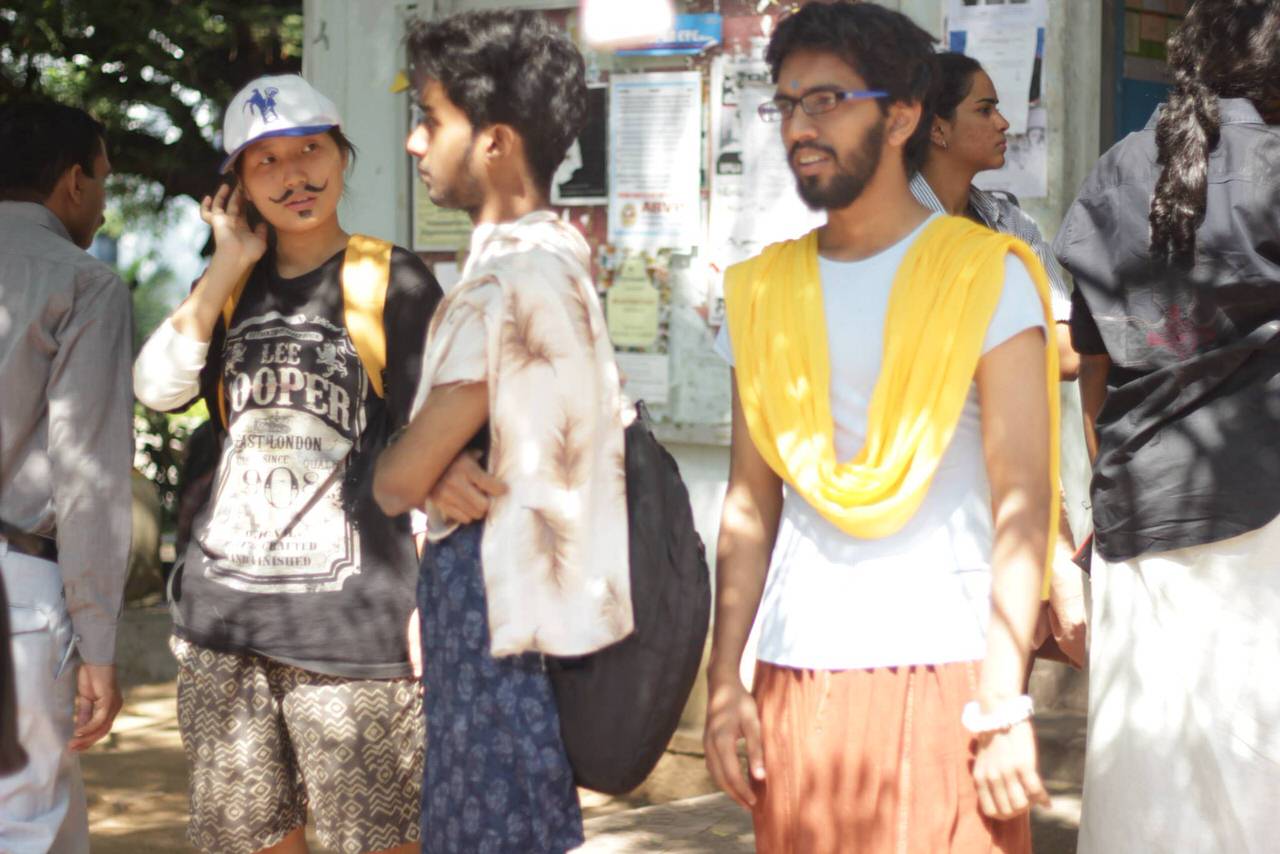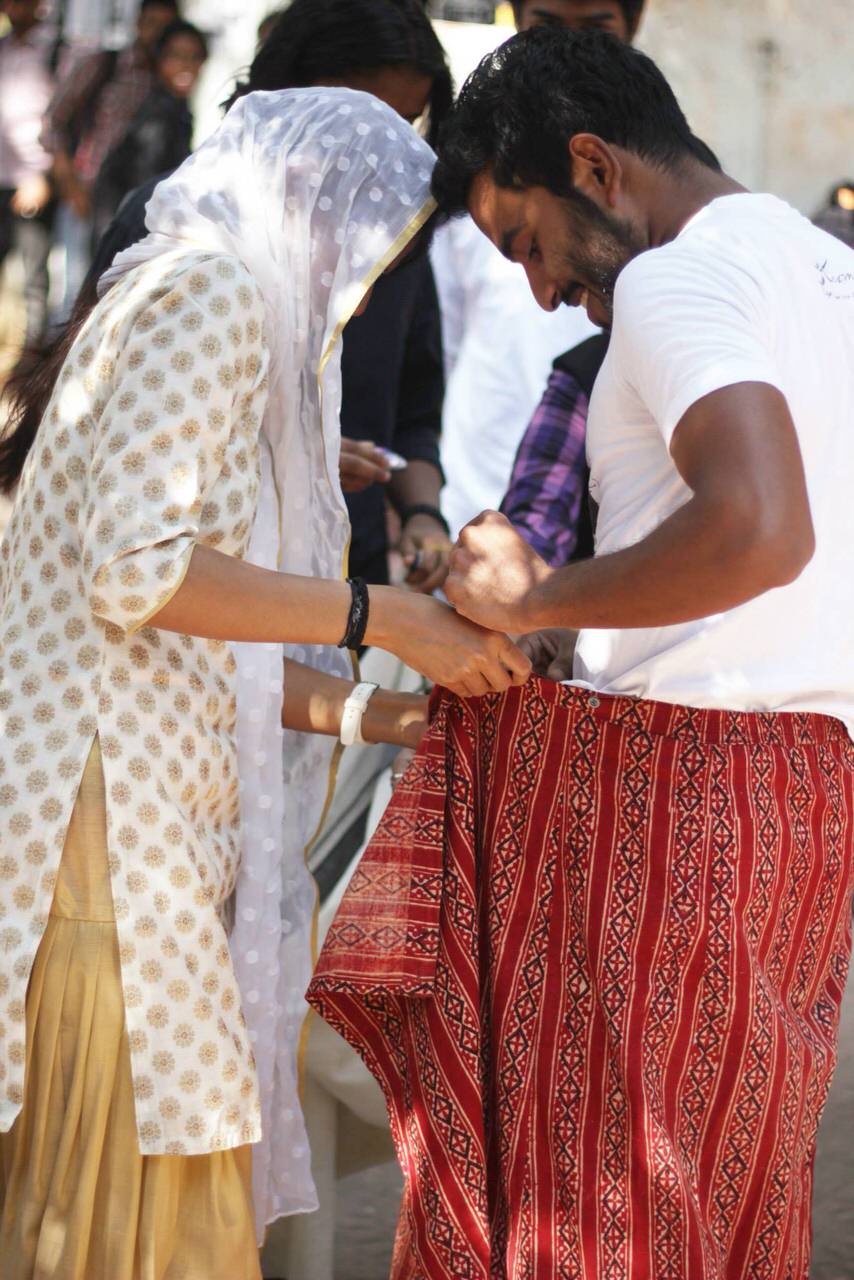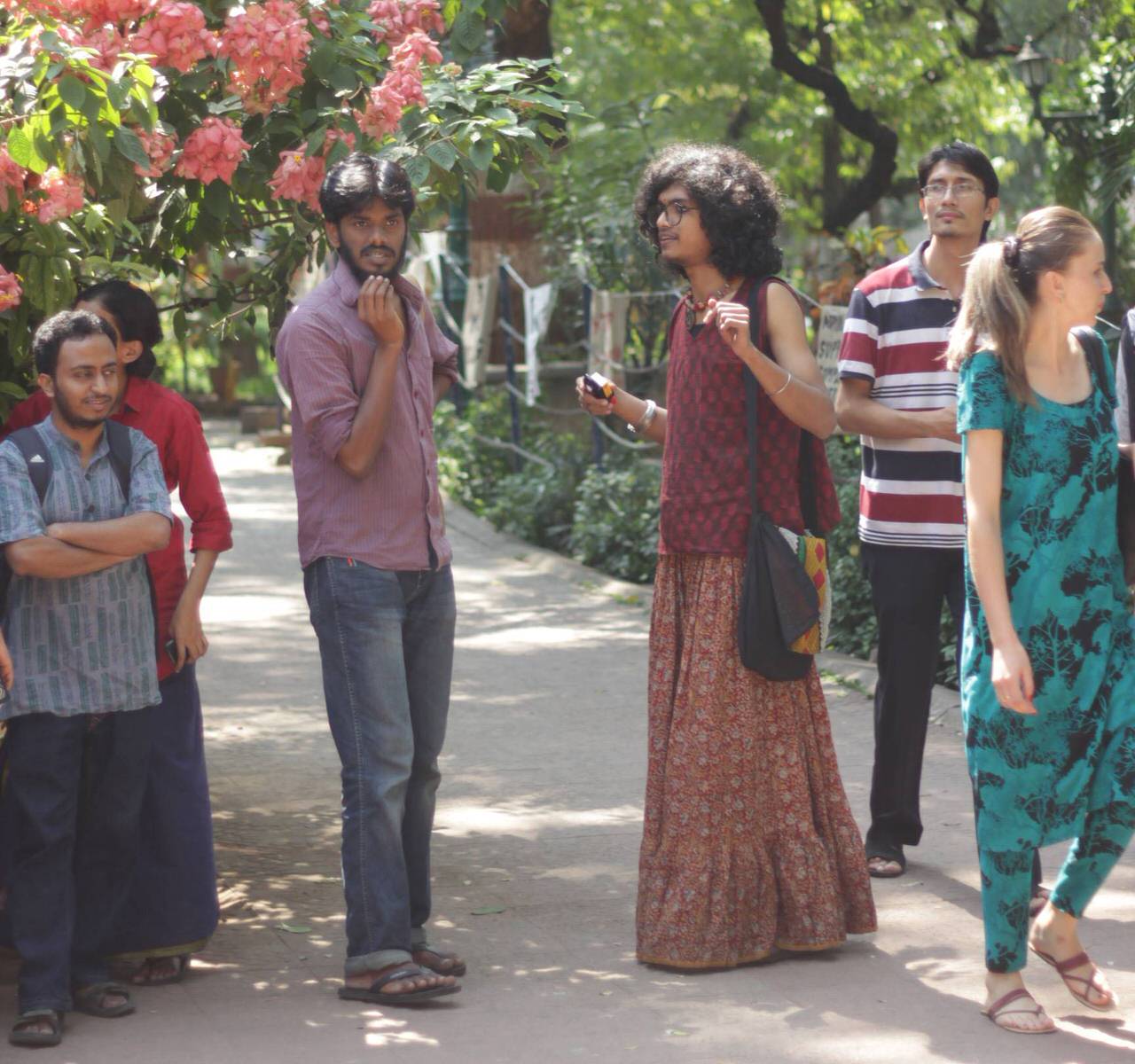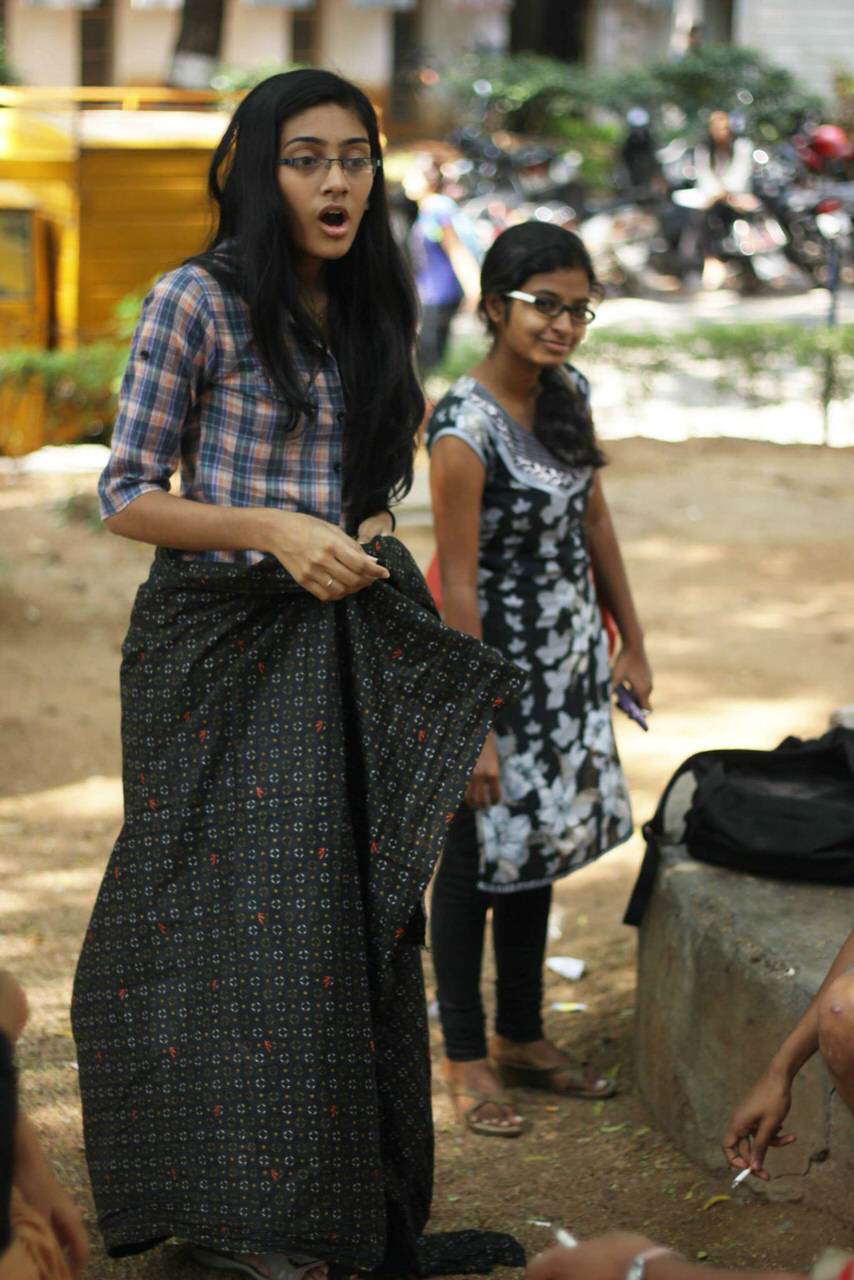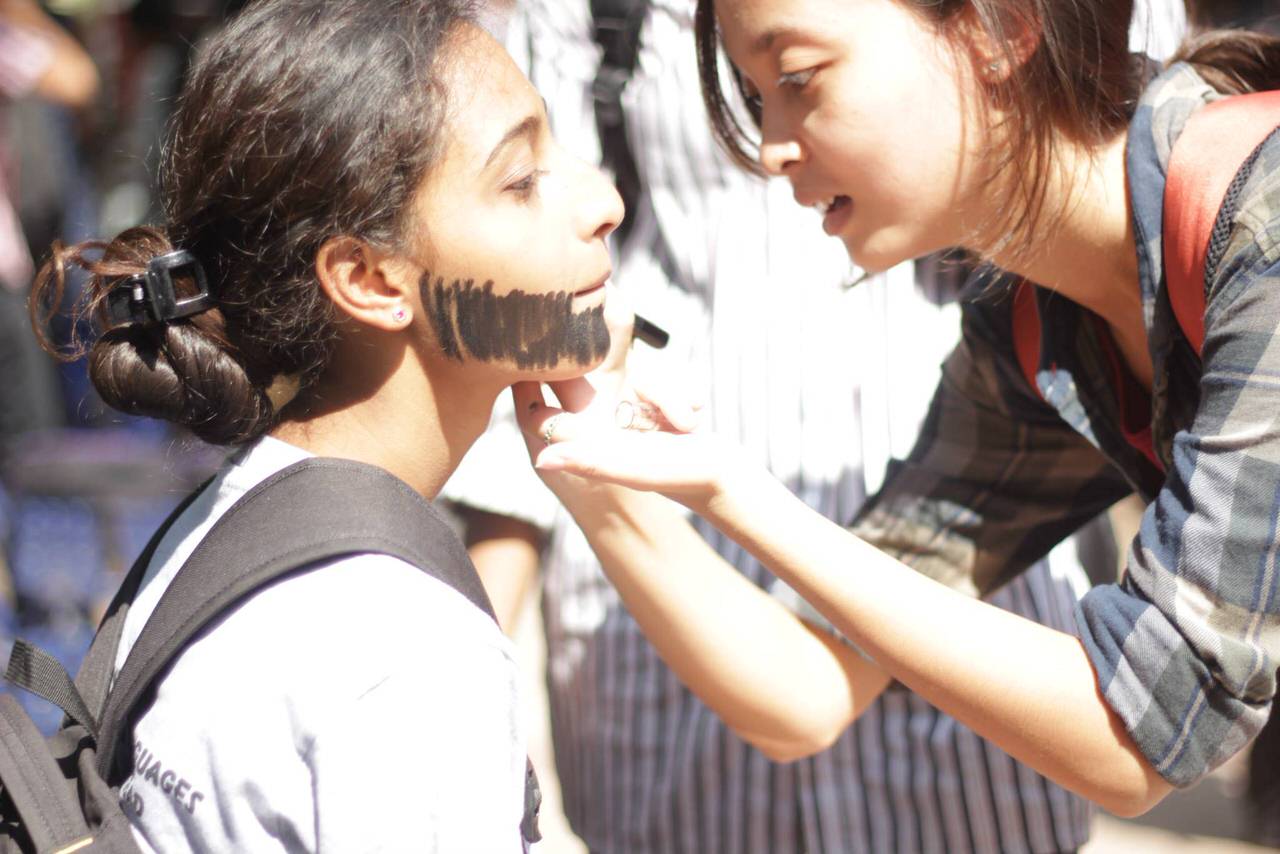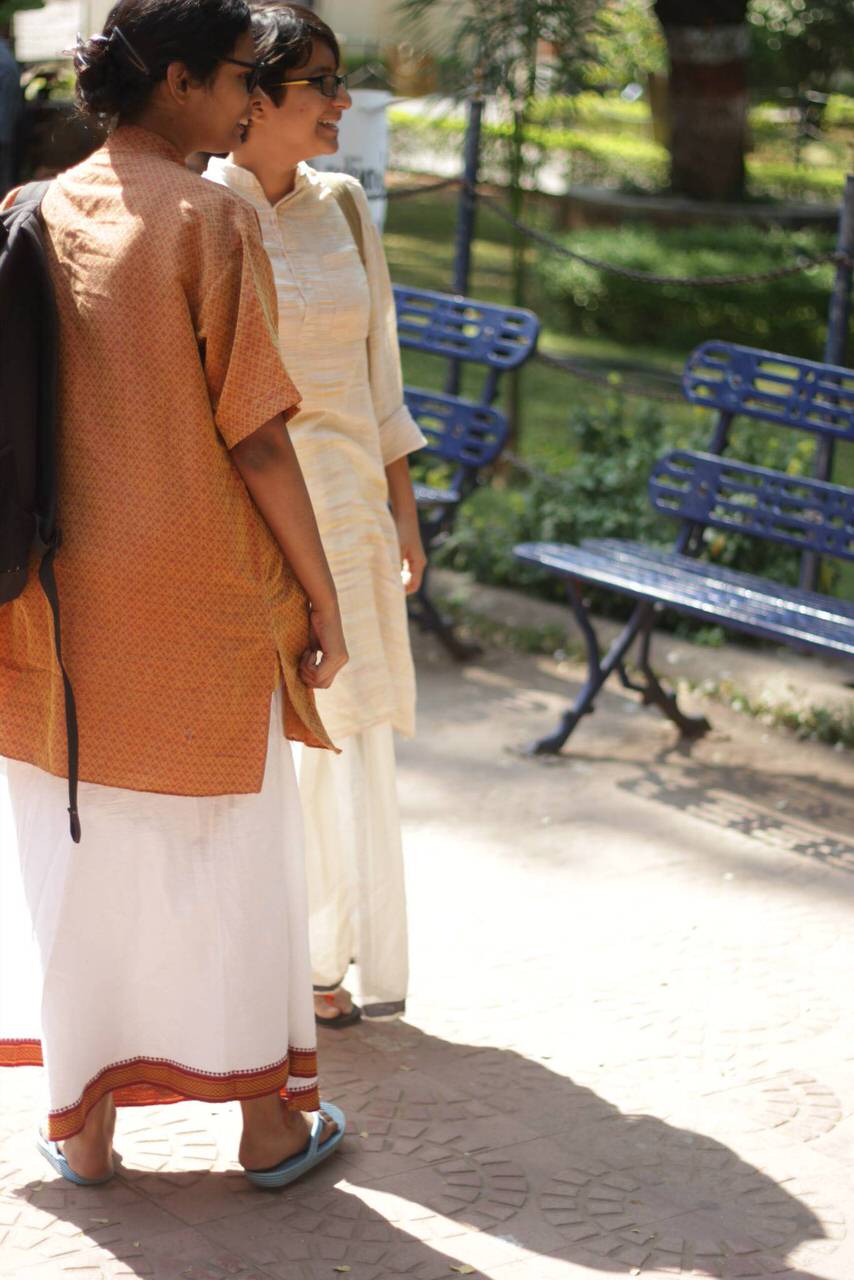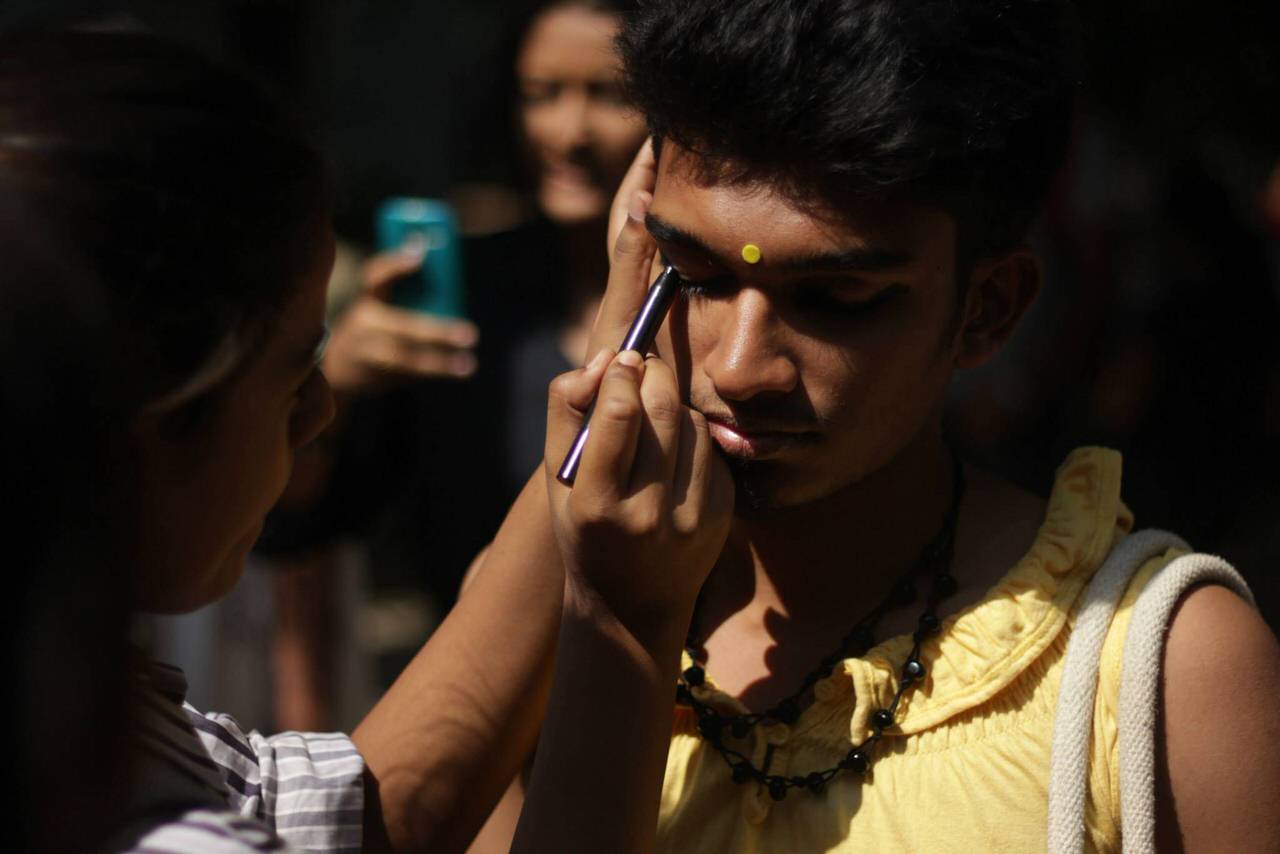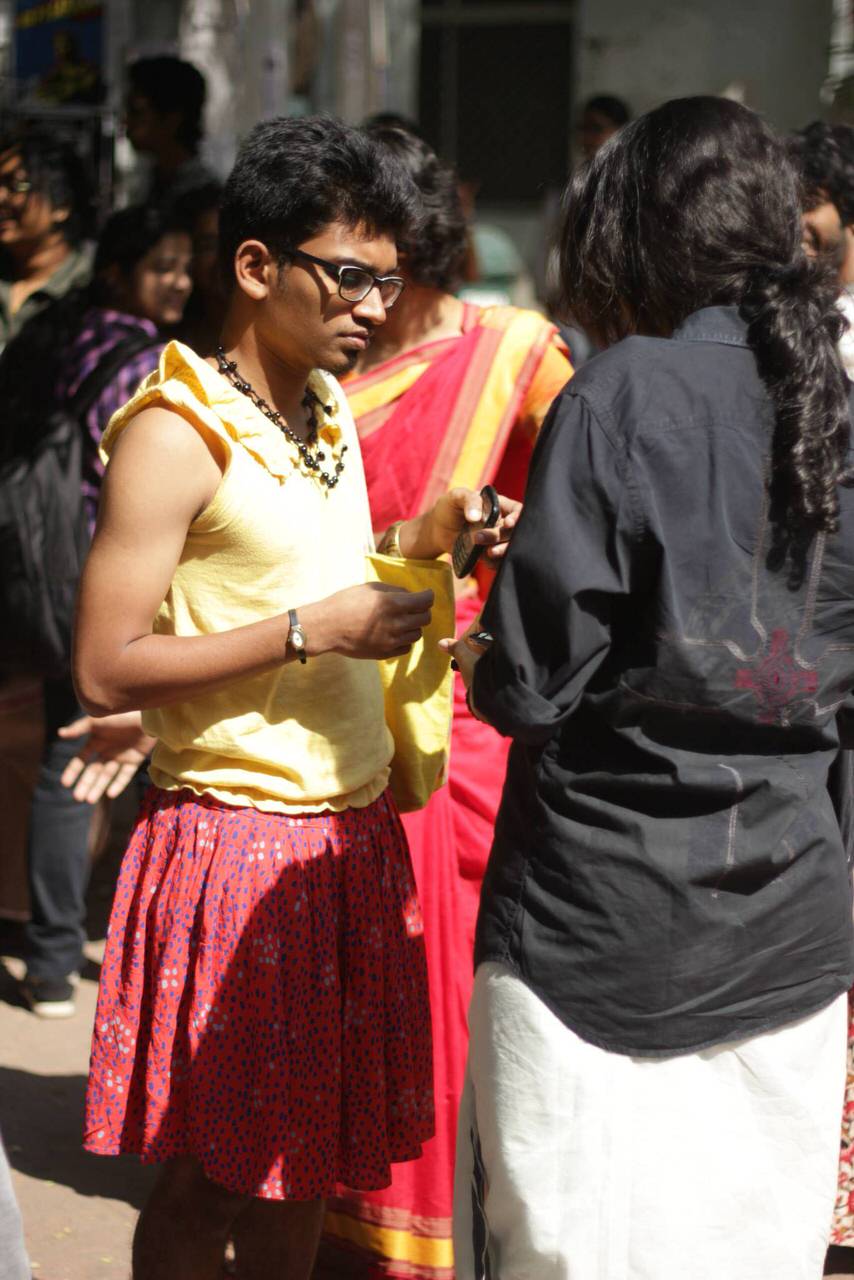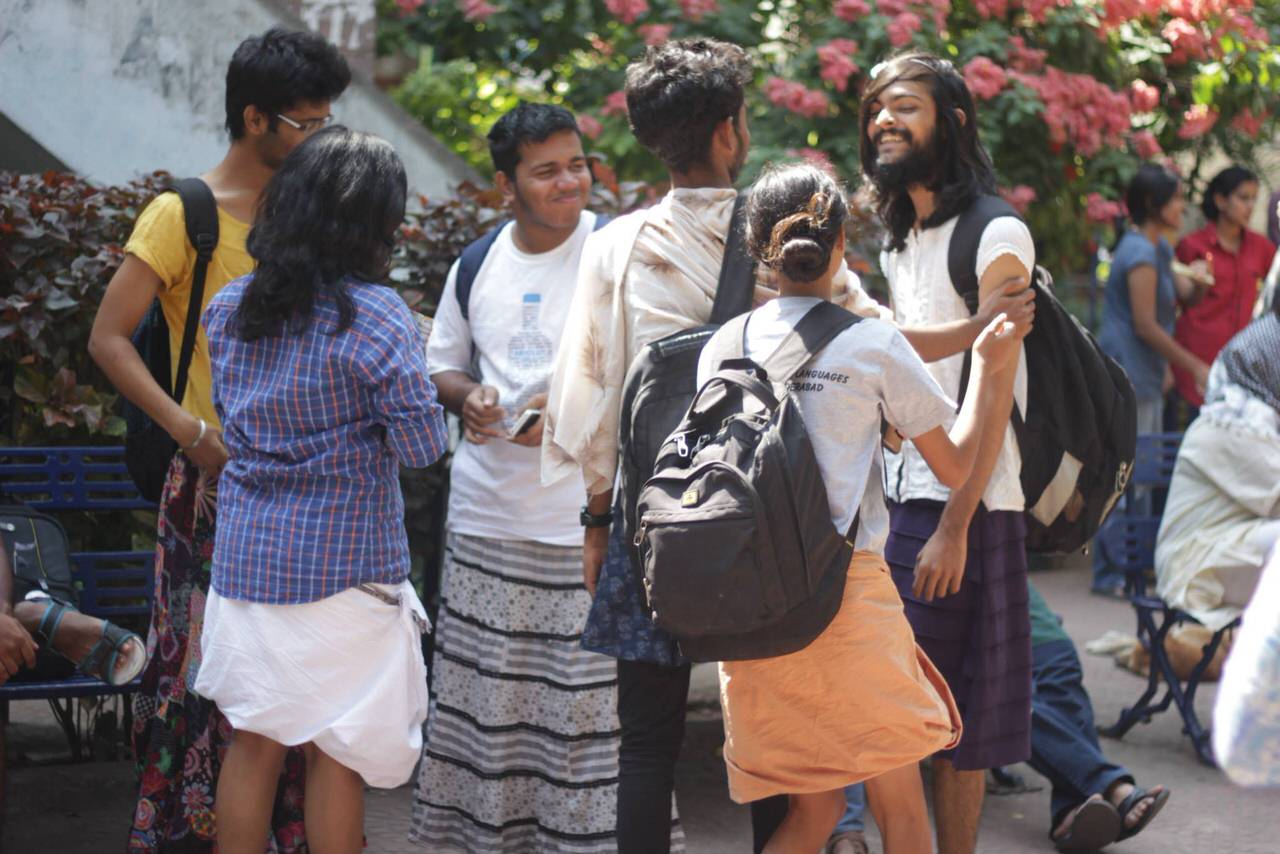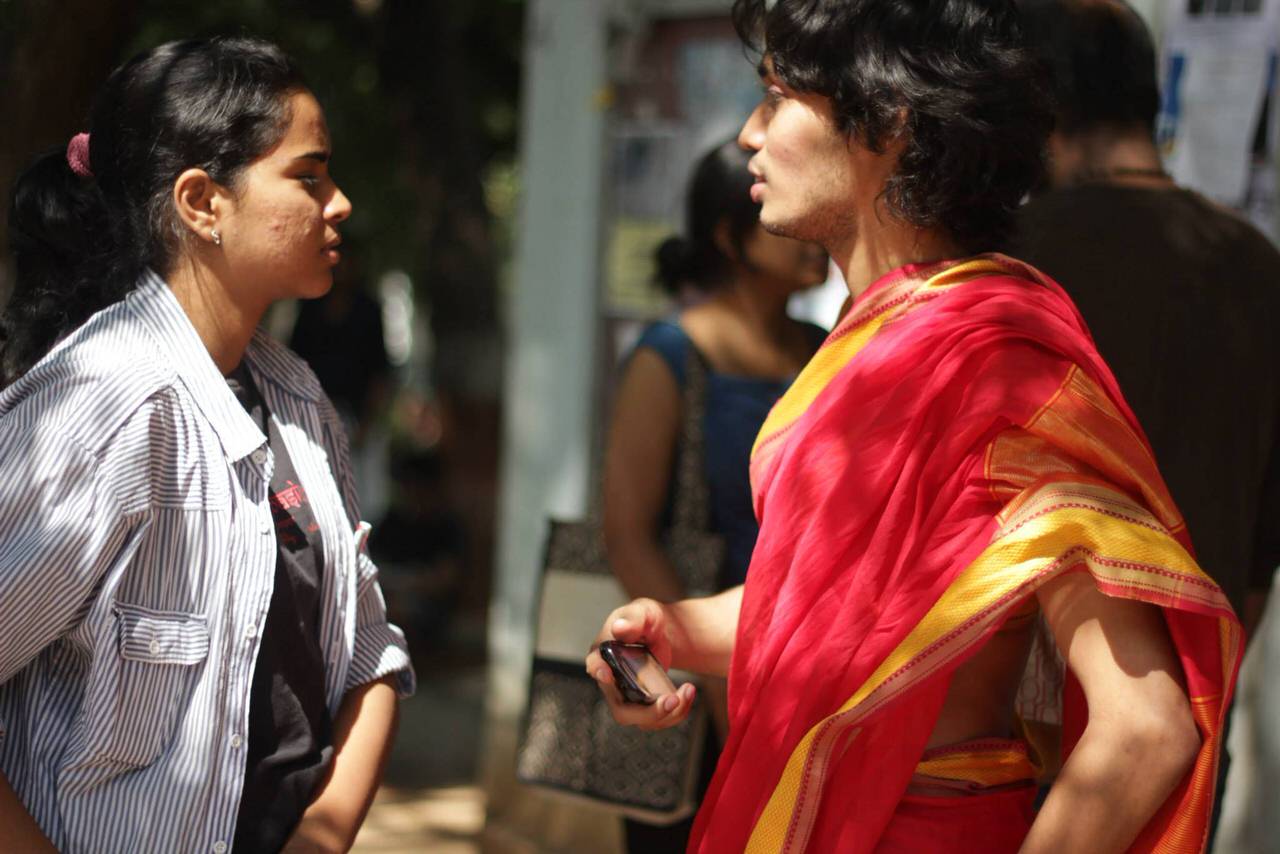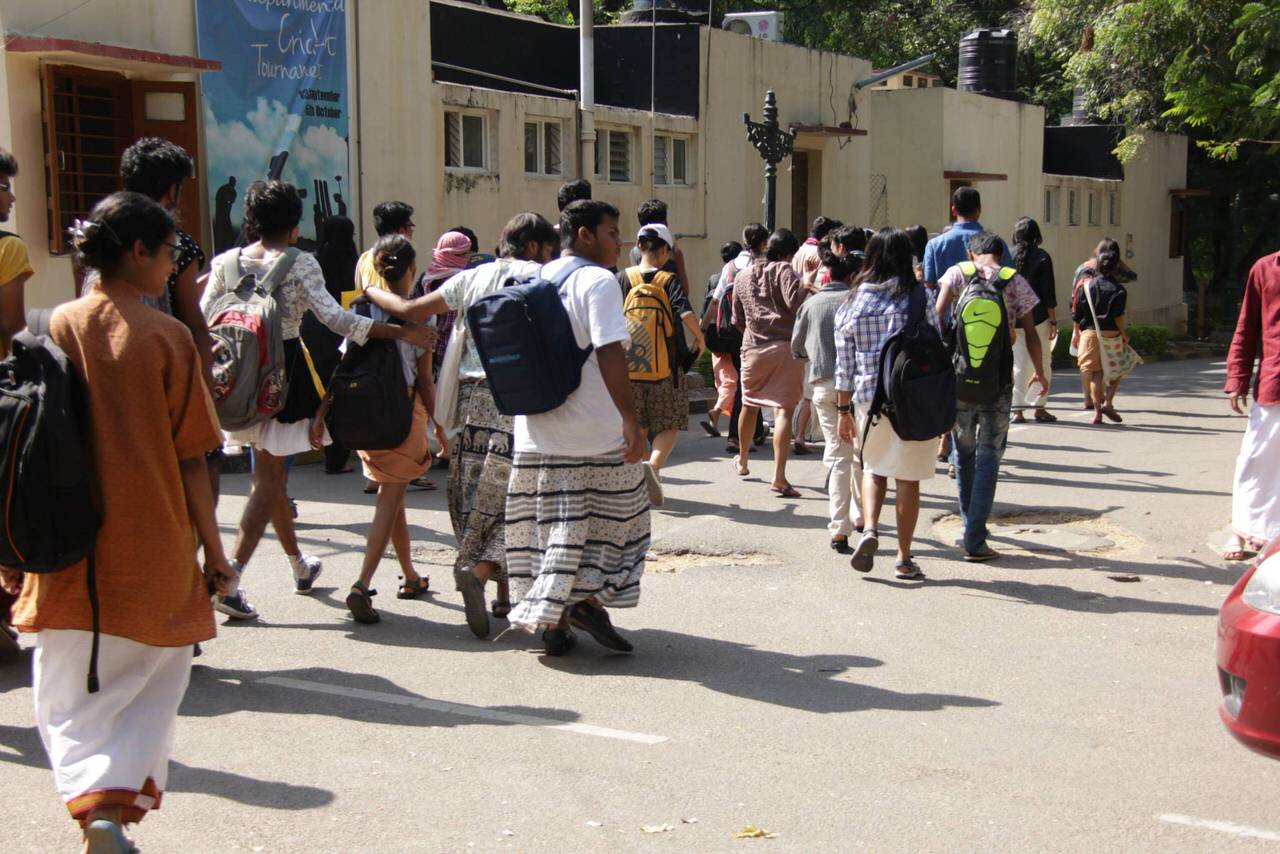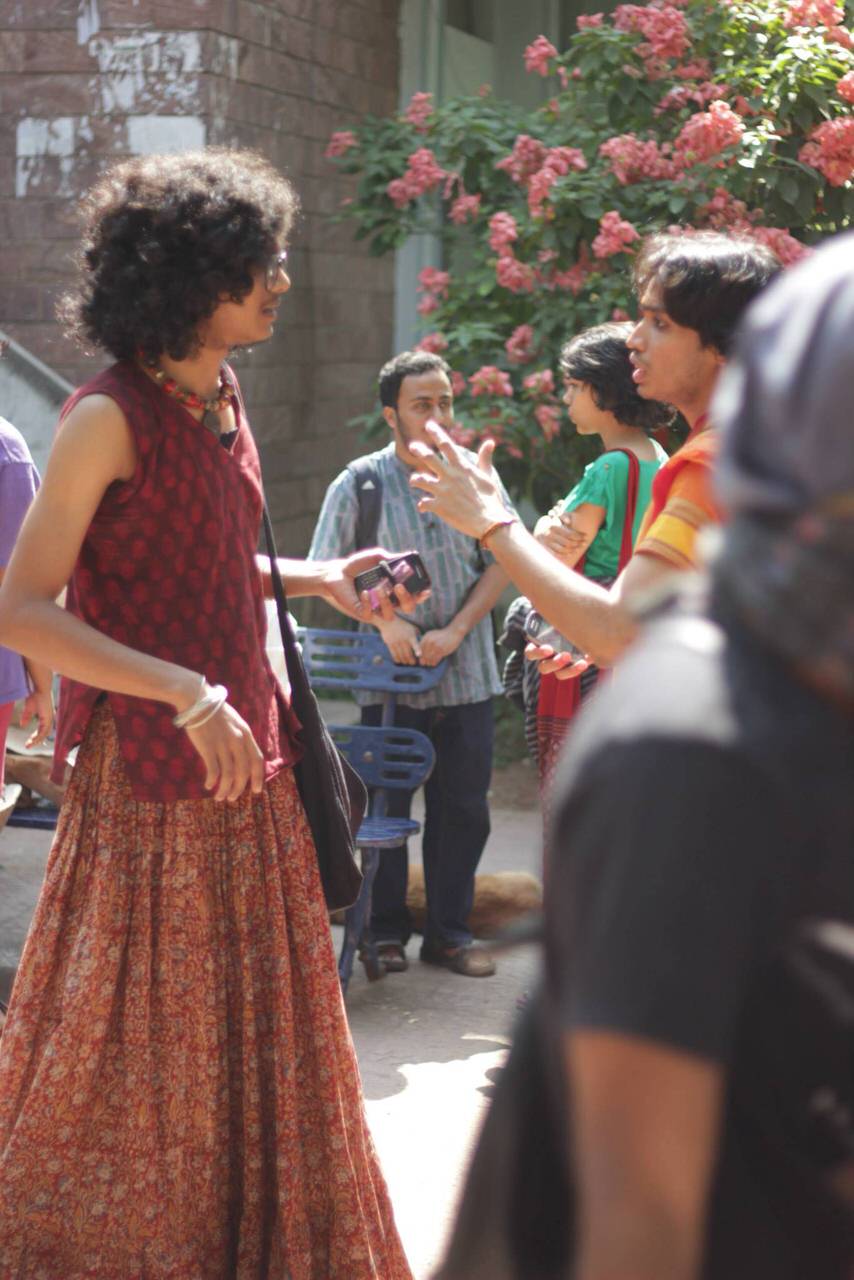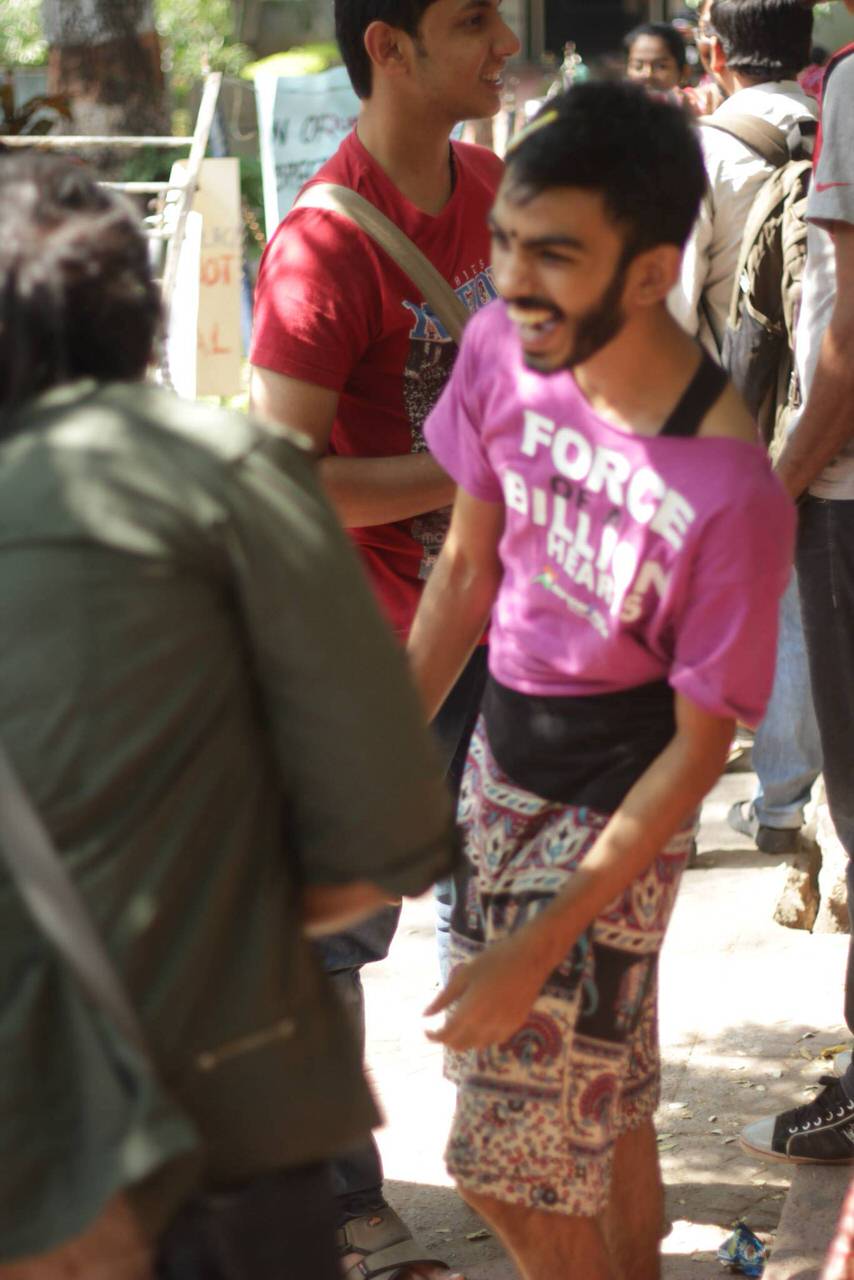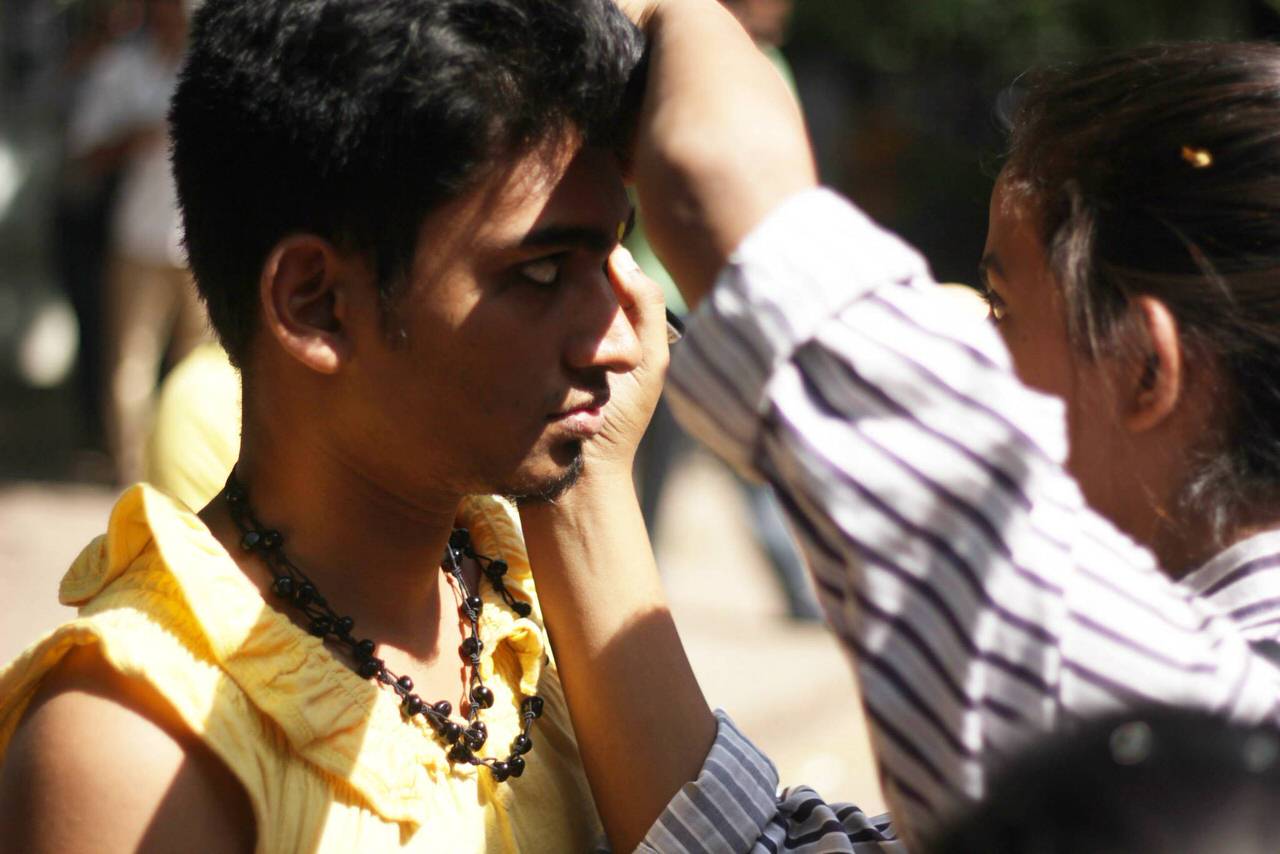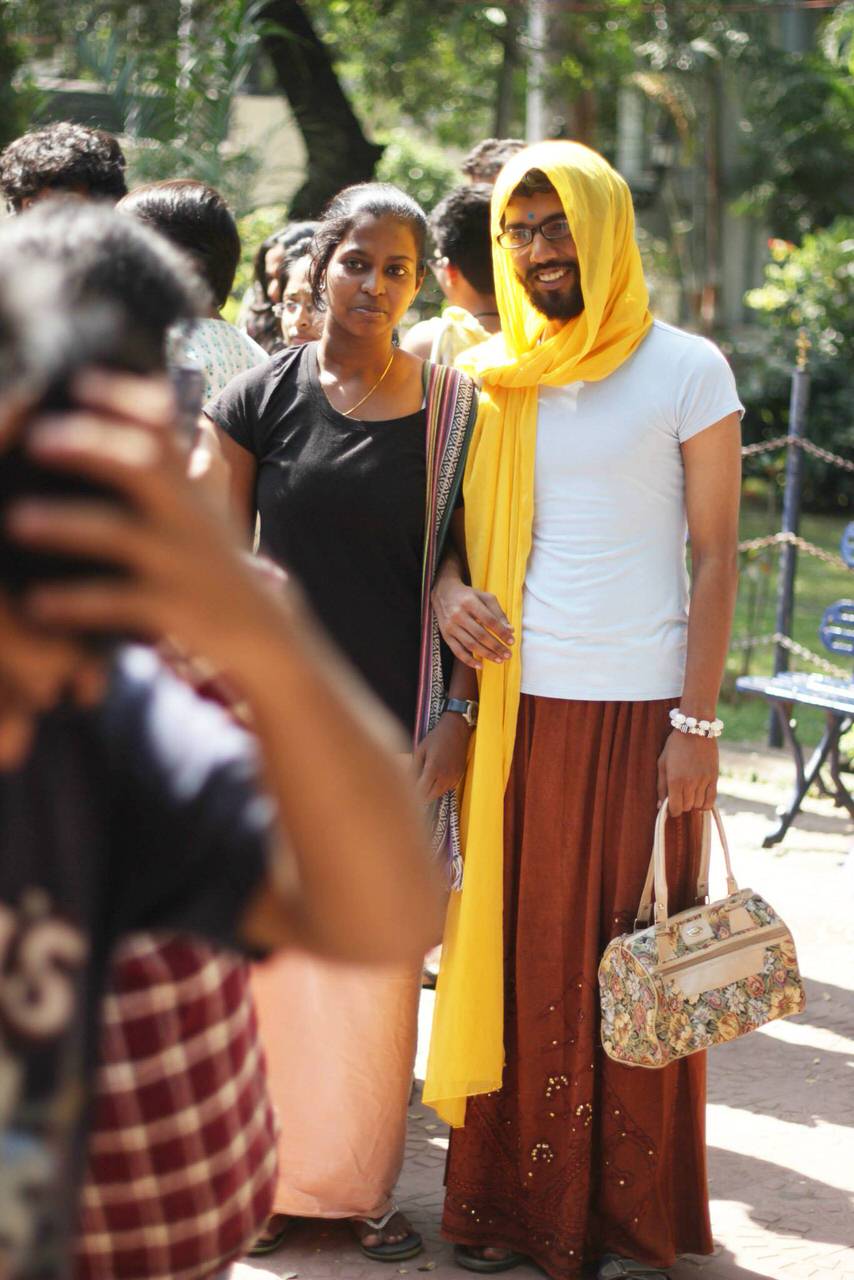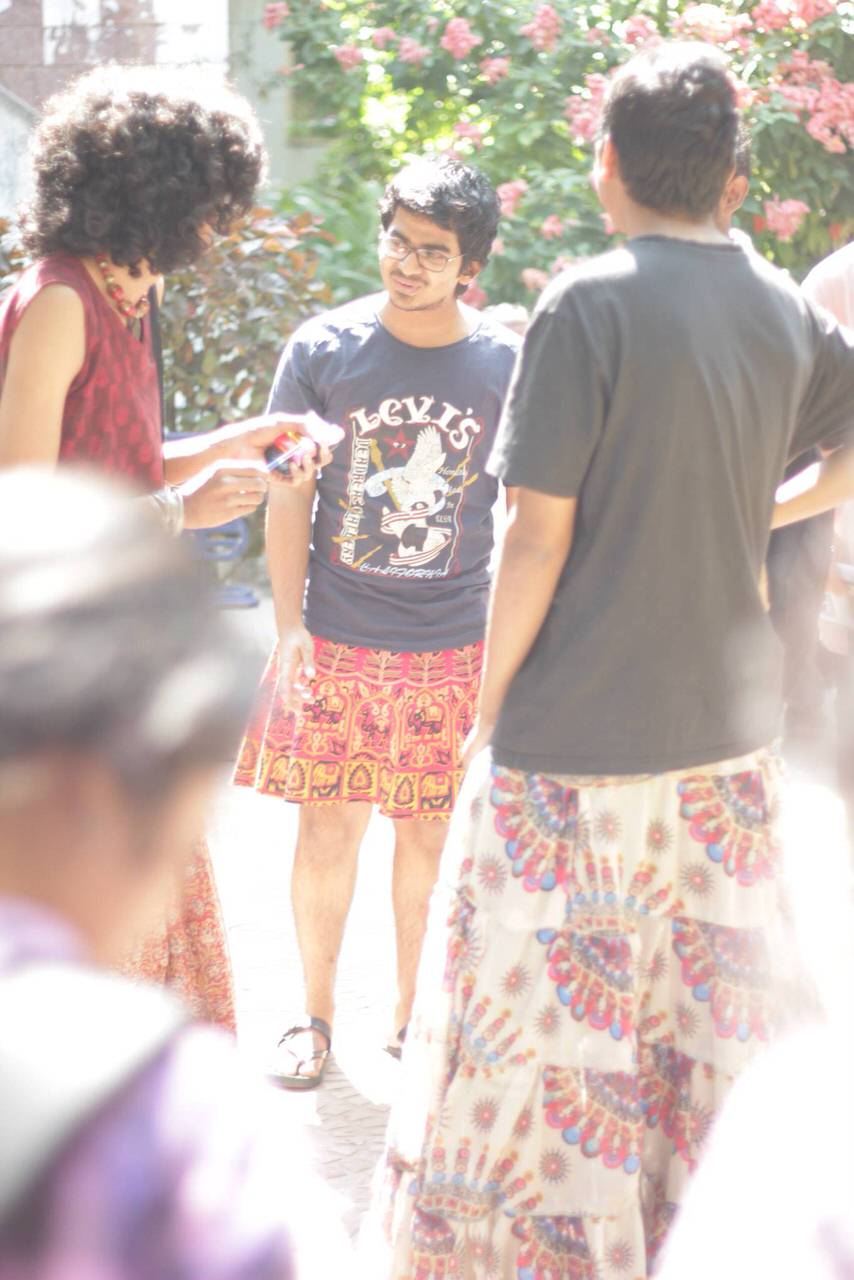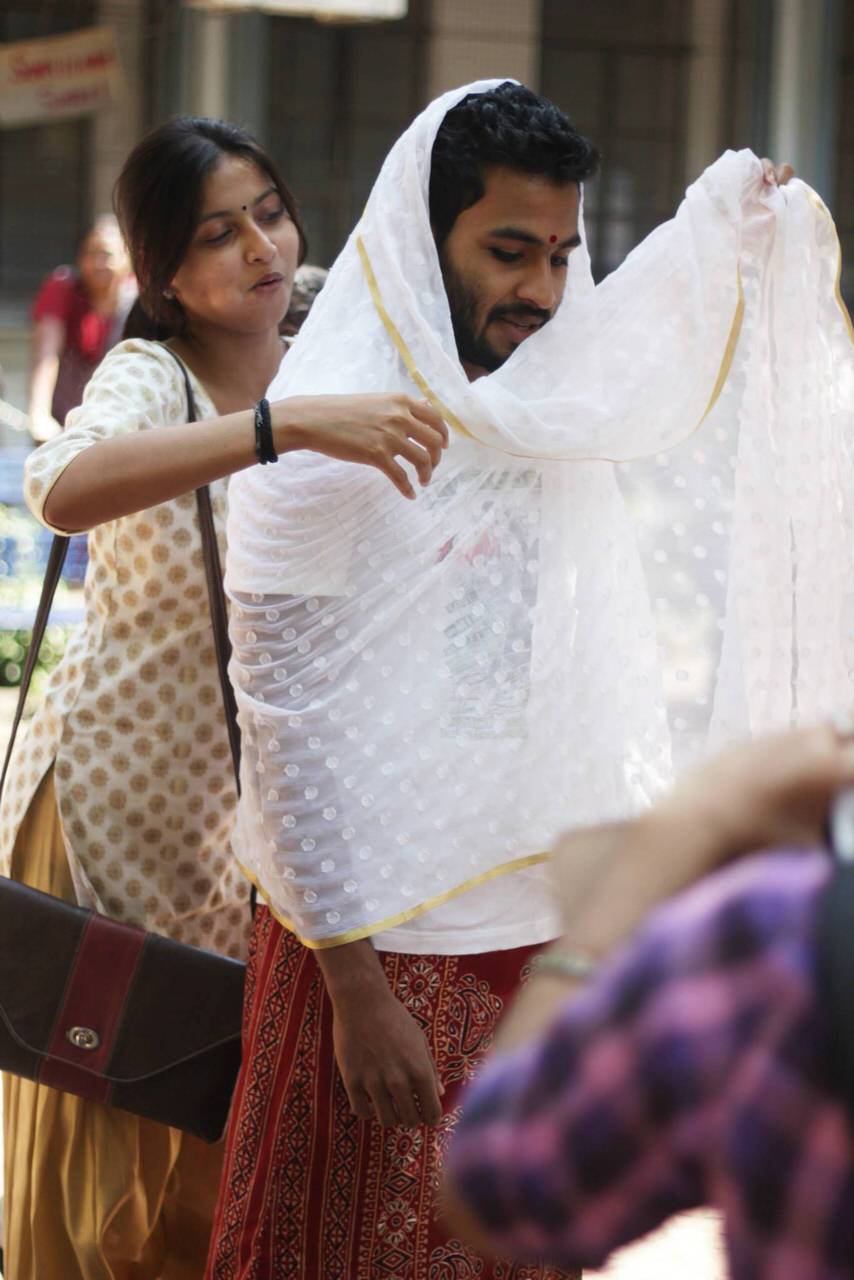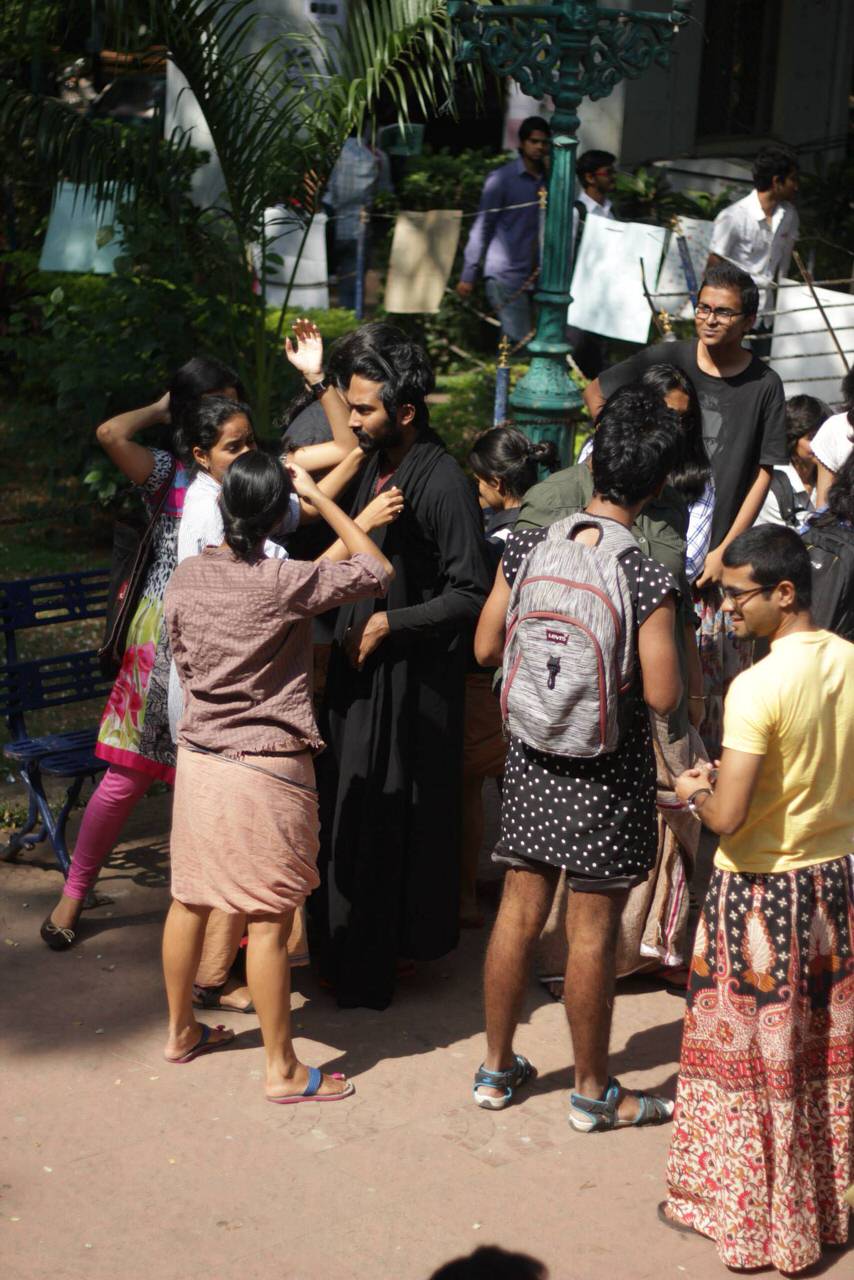 Photography Credit: Anshu Agarwal