A government-commissioned survey says that over 53% children in India are victims of child sexual abuse; every second child in India is a victim of child sexual abuse. It's not a dirty secret to be put under the rug. It's not shameful, it's not a stigma and it definitely should not go unnoticed by parents. Most of the times, parents are not even aware of their child going through sexual abuse. Other times, they just don't want to acknowledge it. Your children need you to look harder, speak up and protect them. Wake up to the signs of child sexual abuse. Here are some things you can look out for.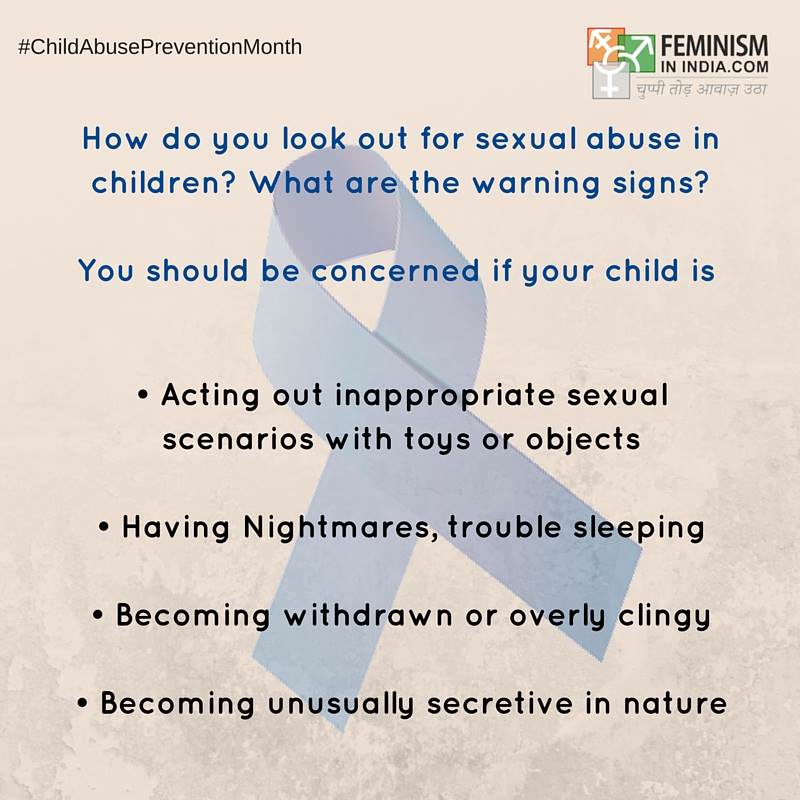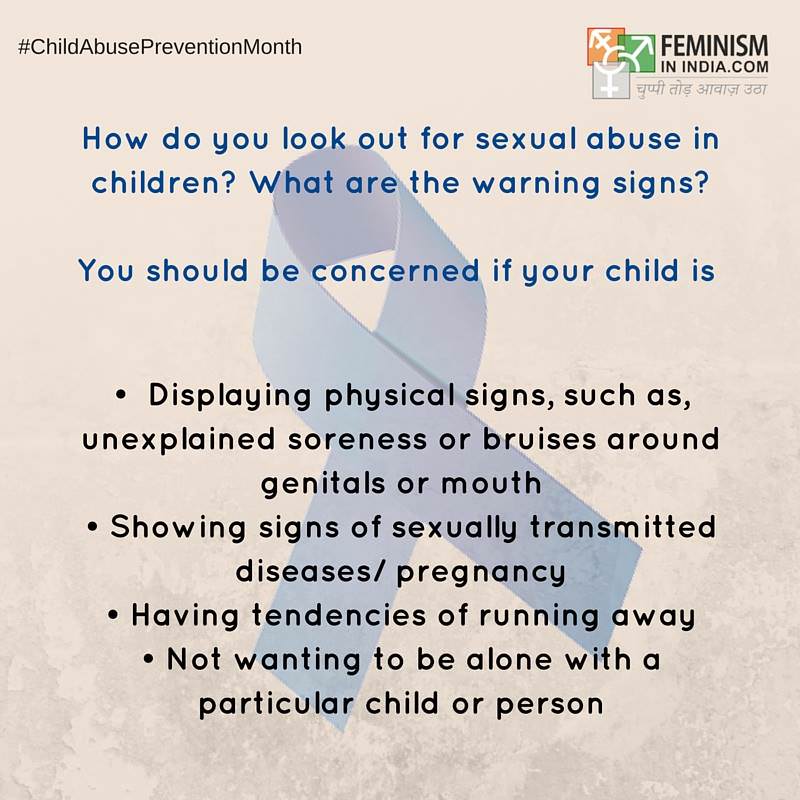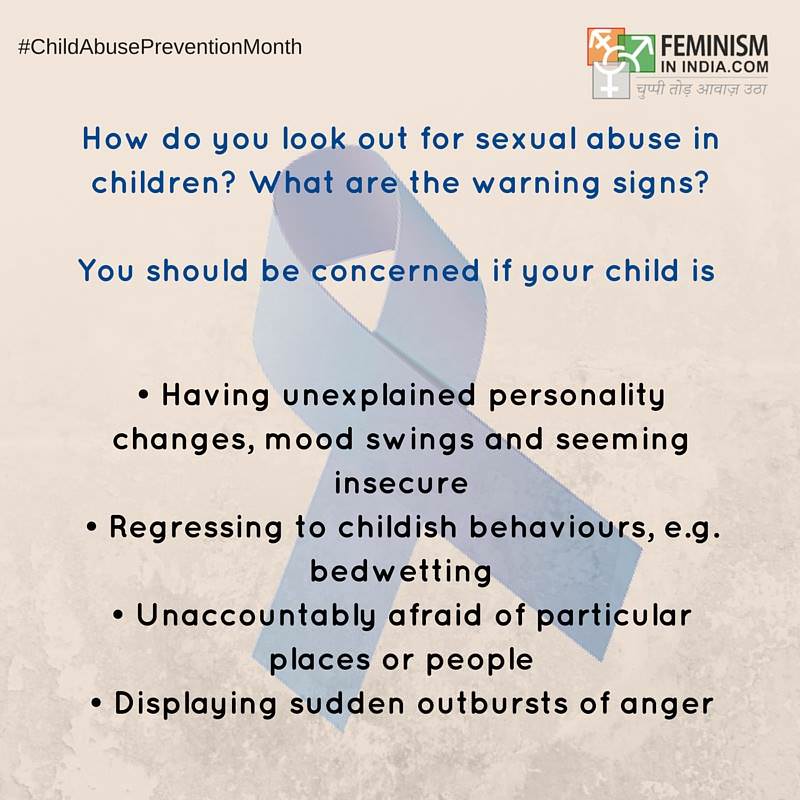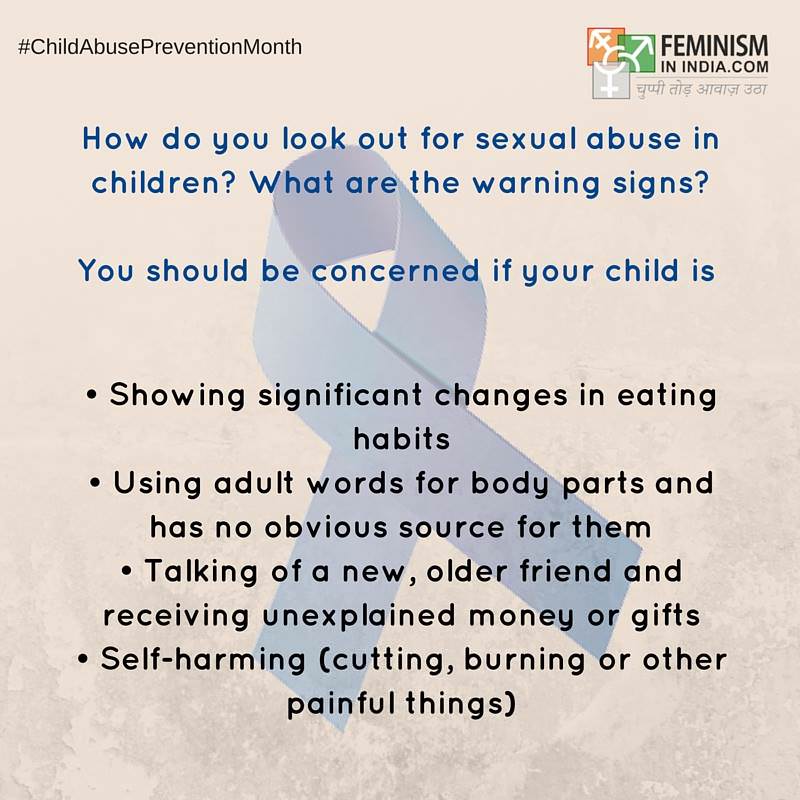 One one of these symptoms might be for any other reason, but if you notice a cluster of symptoms in your child, it's time to have a talk. Also, seek professional help if you think your child is being sexually abused.
Have the talk with your child anyway. Make them understand the difference between good touch and bad touch. Tell them what to look out for; when to run away.
What constitutes child sexual abuse? According to the law,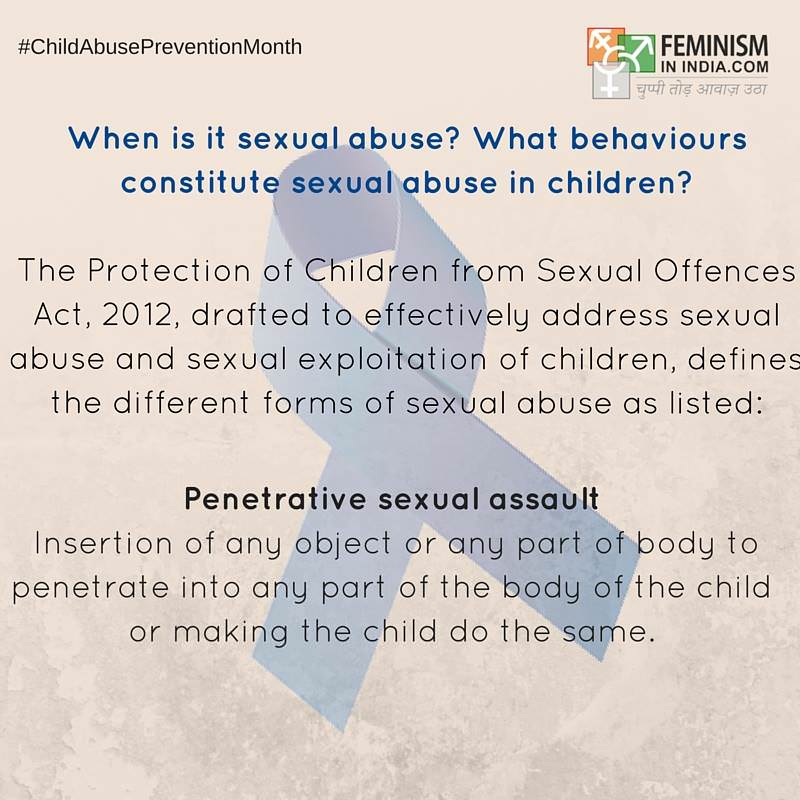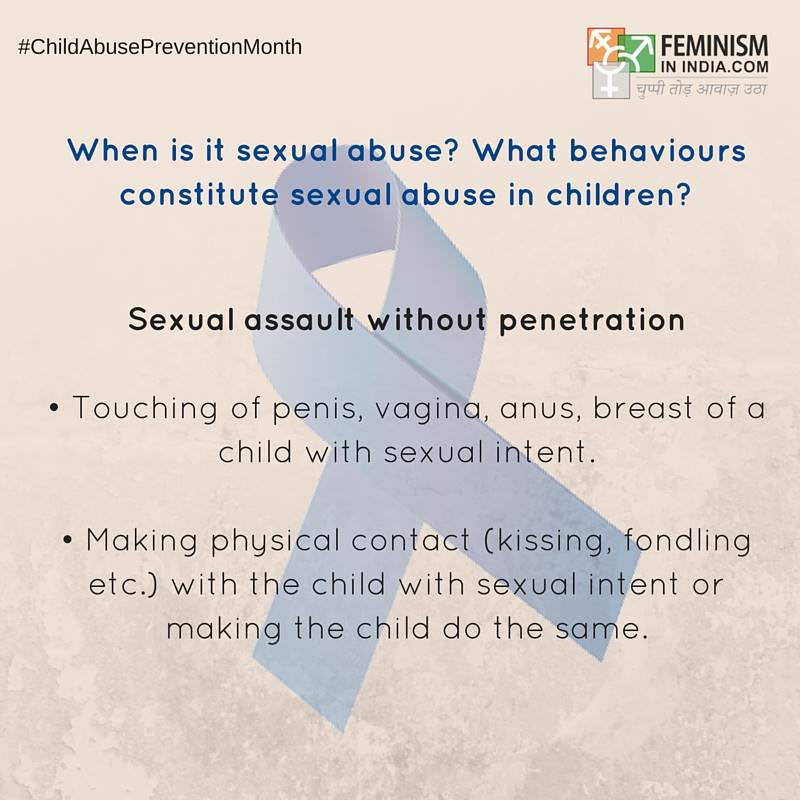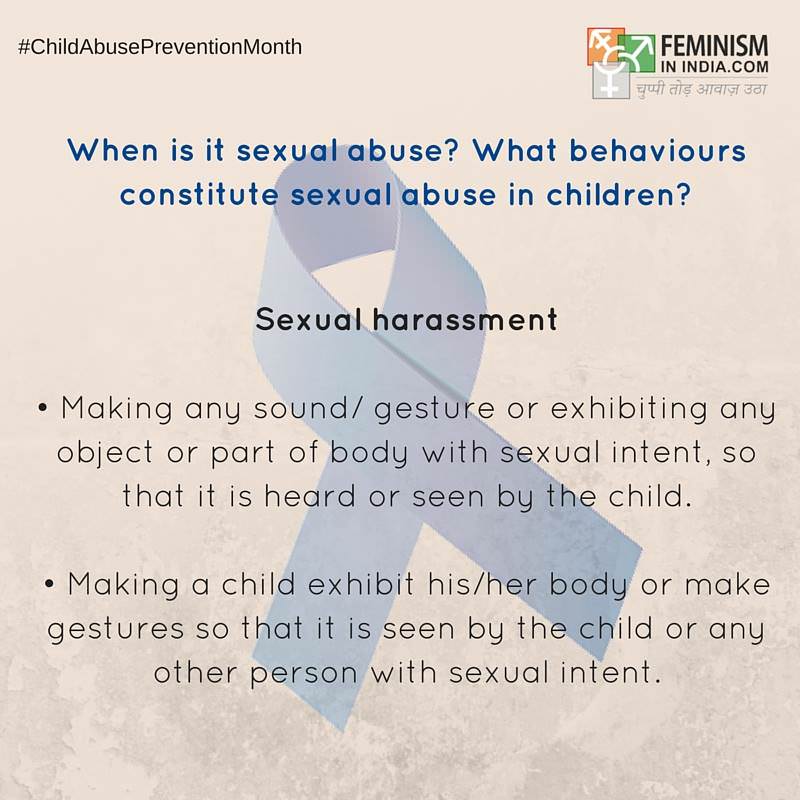 Now that you are a little more informed about child sexual abuse, make the time to talk to your child. If you think someone else needs your help, please don't hesitate. Inform the correct people about abuse if you suspect a child being a victim of it.
Here are some organisations which are working against child sexual abuse and will be able to help.
RAHI Foundation, New Delhi
Arpan, Mumbai
Tulir, Chennai