Sam Cantor, an LA-based graphic designer, created the FridaMoji keyboard, honouring the legendary painter Frida Kahlo. The keyboard contains 160 different FridaMoji, paying testament to Kahlo's iconic paintings, and reflecting the variety of emotions that emojis so helpfully allow us to do these days. (What was life before the ? emoji, even?)
Friday Kahlo is known for her self-portraits, reflecting a whole spectrum of emotion. "Frida was just perfect for the project," said Sam Cantor, the creator, to Artsy. "She conveyed her emotions so honestly and openly in her work. What better artist to translate into emoji, which we use to express emotion today?"
The project started out as a way to engage with Cantor's followers to promote the art gallery he runs with his father, Cantor Art Gallery. He asked his followers which artist they'd like to see converted into emojis. Frida Kahlo was nominated, along with Andy Warhol, Jean-Michel Basquiat, and Vincent van Gogh. Of the emoji sets he created, Kahlo's emoji keyboard received the most attention.
He eventually ended up partnering with the Frida Kahlo Corporation, the organisation that holds the rights to Frida Kahlo's rights, who found it to be a most relevant way to spread the legacy of Kahlo to today's millennials.
The challenge was to convey the complexity of Kahlo's works honestly, without compromising on her vibrancy in the quest to emoji-fy her art. As Cantor put it, "How do we express that Frida is more than just a unibrow and a flower crown?"  The Frida Kahlo Corporation and him began to translate some of her most famous pieces into emojis.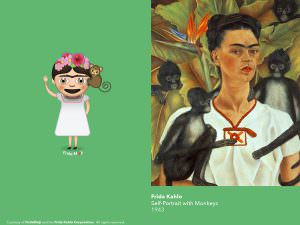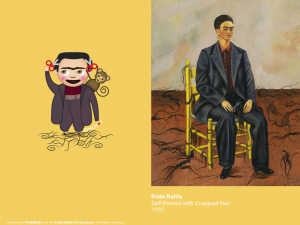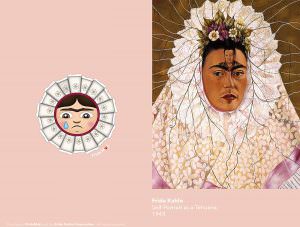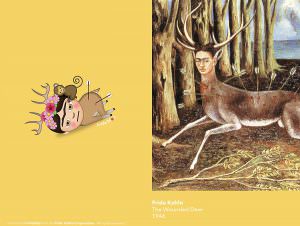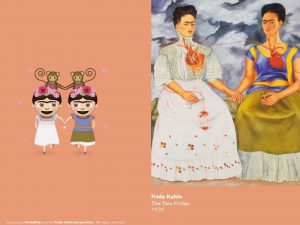 Cantor embarked on a thorough research before creating these emojis – including a 2-week trip to Mexico City, where he studied Kahlo's paintings in person. He created over 400 emoji designs, which were eventually whittled down to the final 160 FridaMoji that are available now. Their authenticity towards the originals is evident, and we love them!
Dare we suggest an Amrita Sher-Gil emoji keyboard next?