On the cold winter morning of 17th December 2017, transgender and intersex people from across the country gathered at Parliament Street, New Delhi to protest the regressive Transgender Persons (Protection Of Rights) Bill 2016.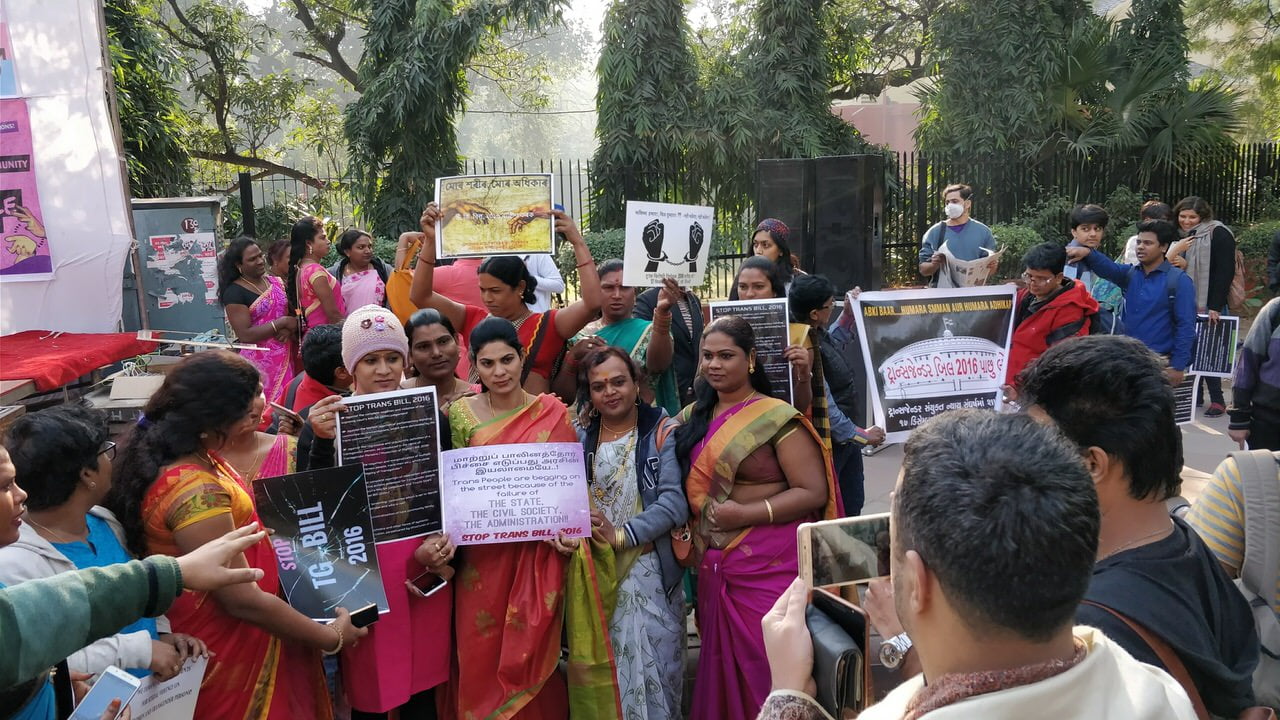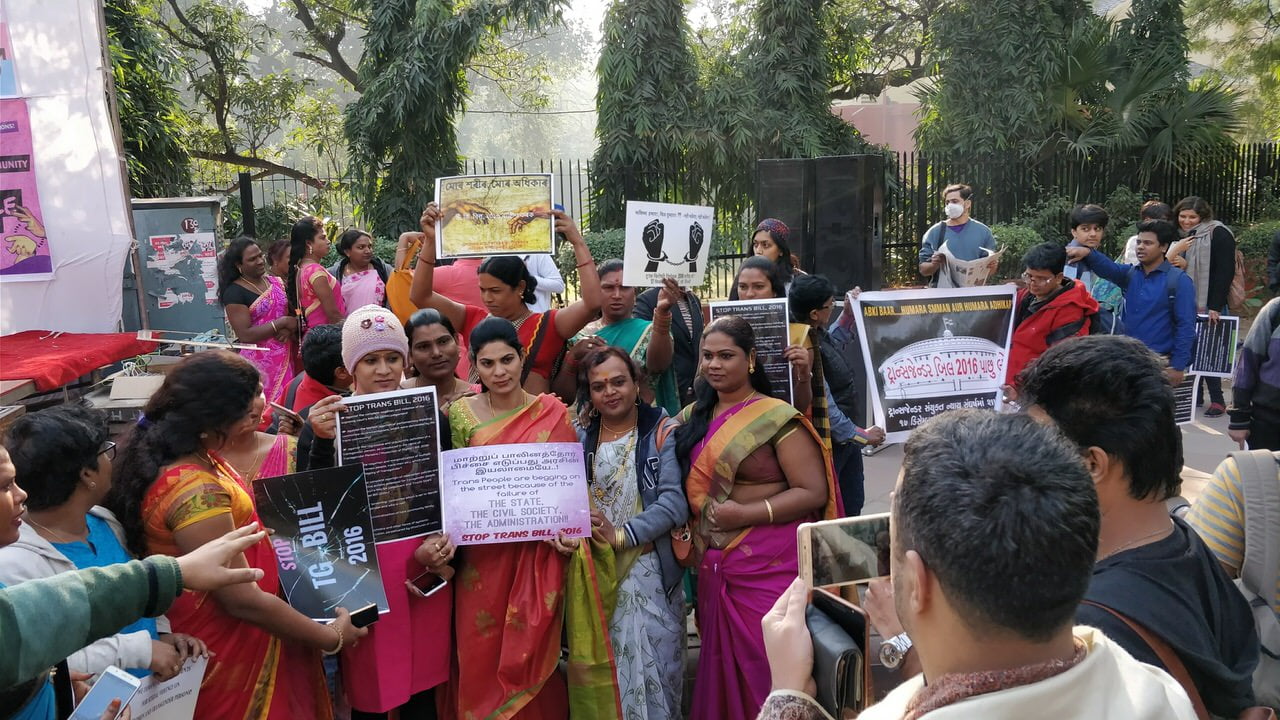 The protestors comprised of organisations and societies of the trans and intersex communities, as well as individual trans people and other concerned citizens, spanning the breadth of India, from Manipur to Tamil Nadu.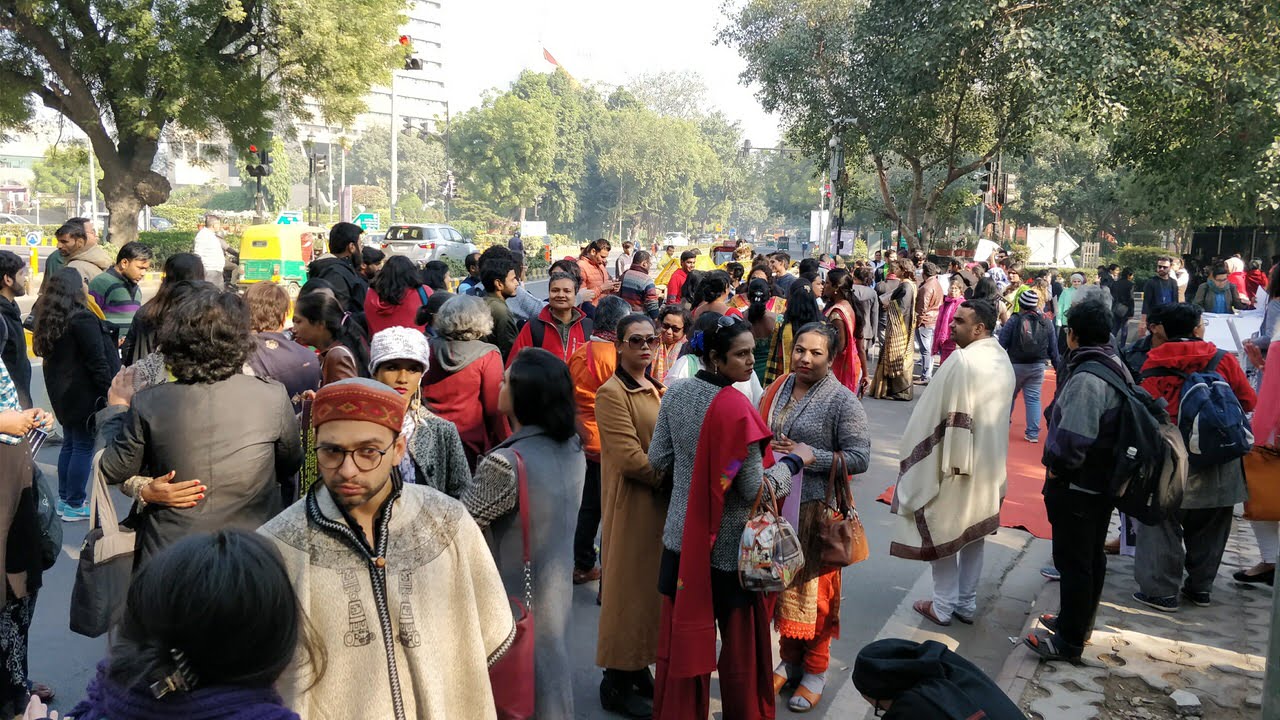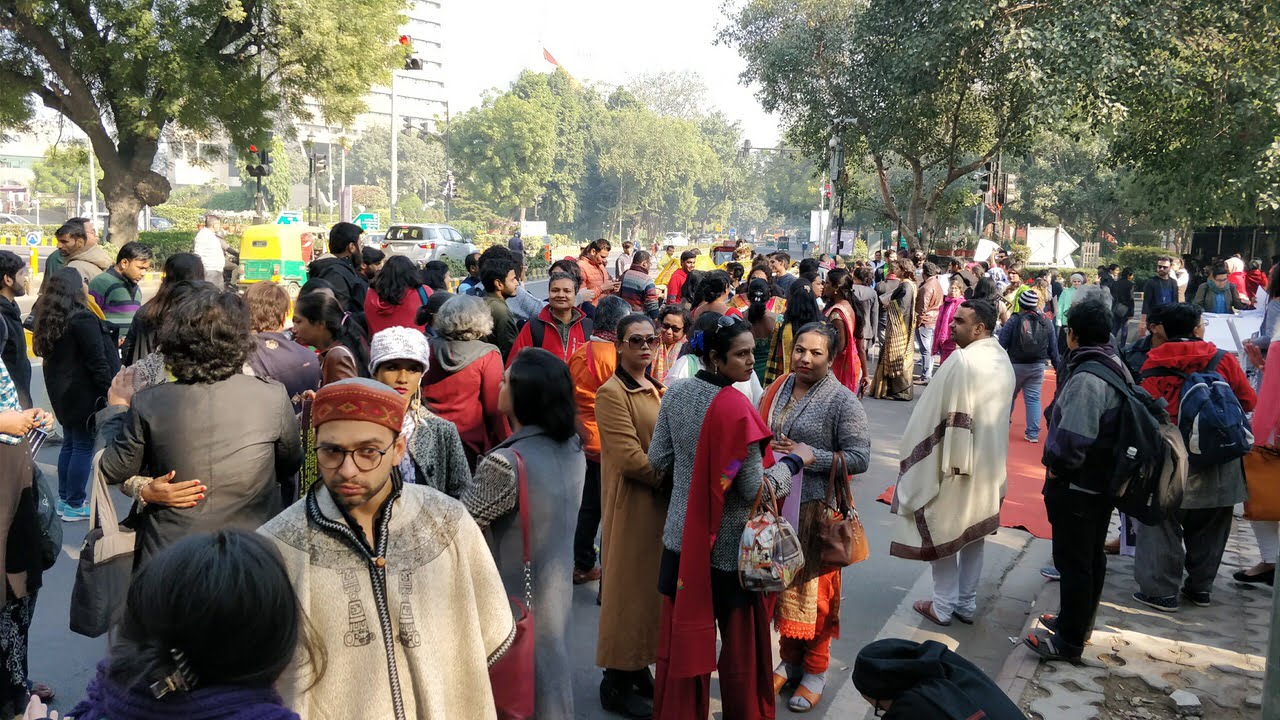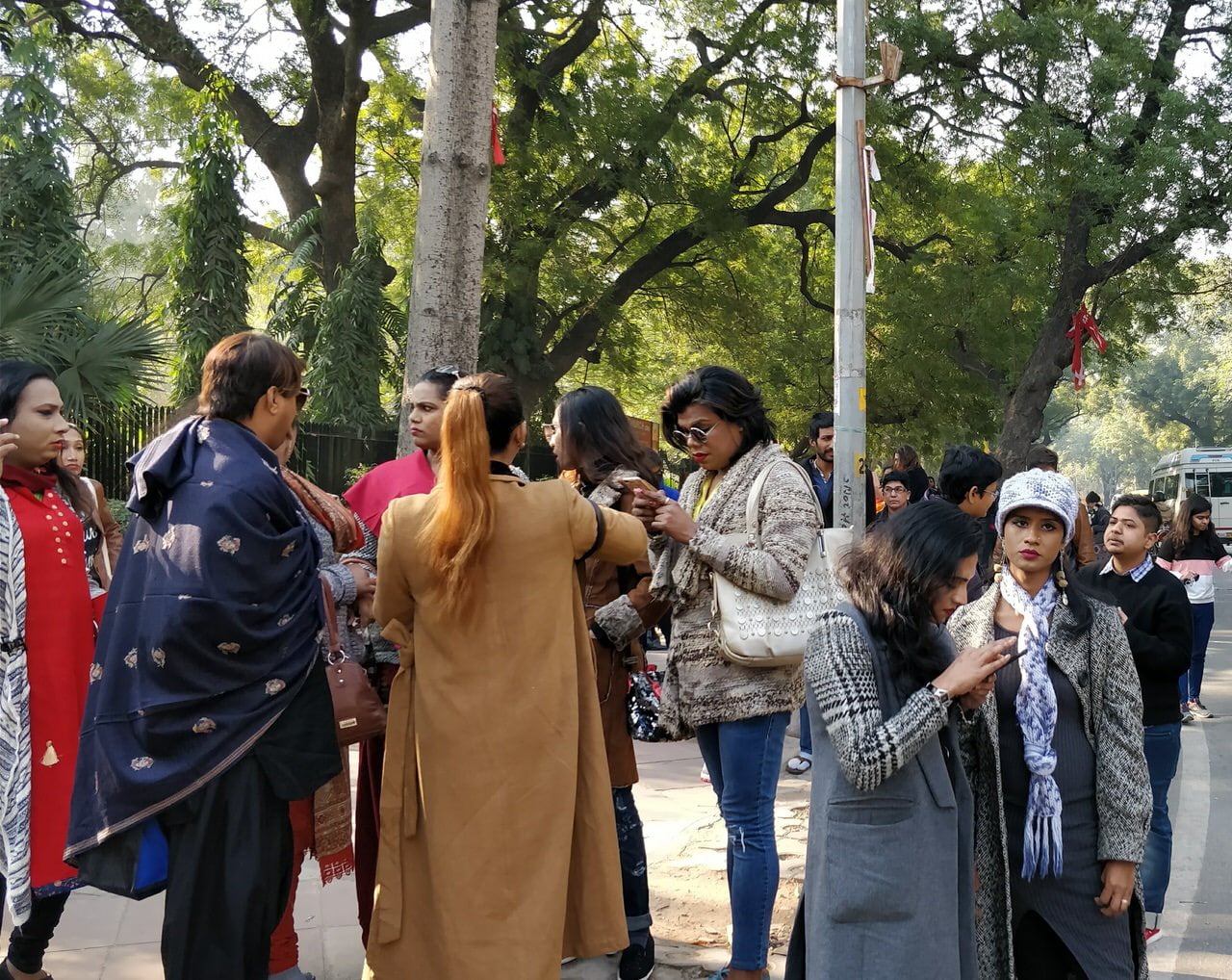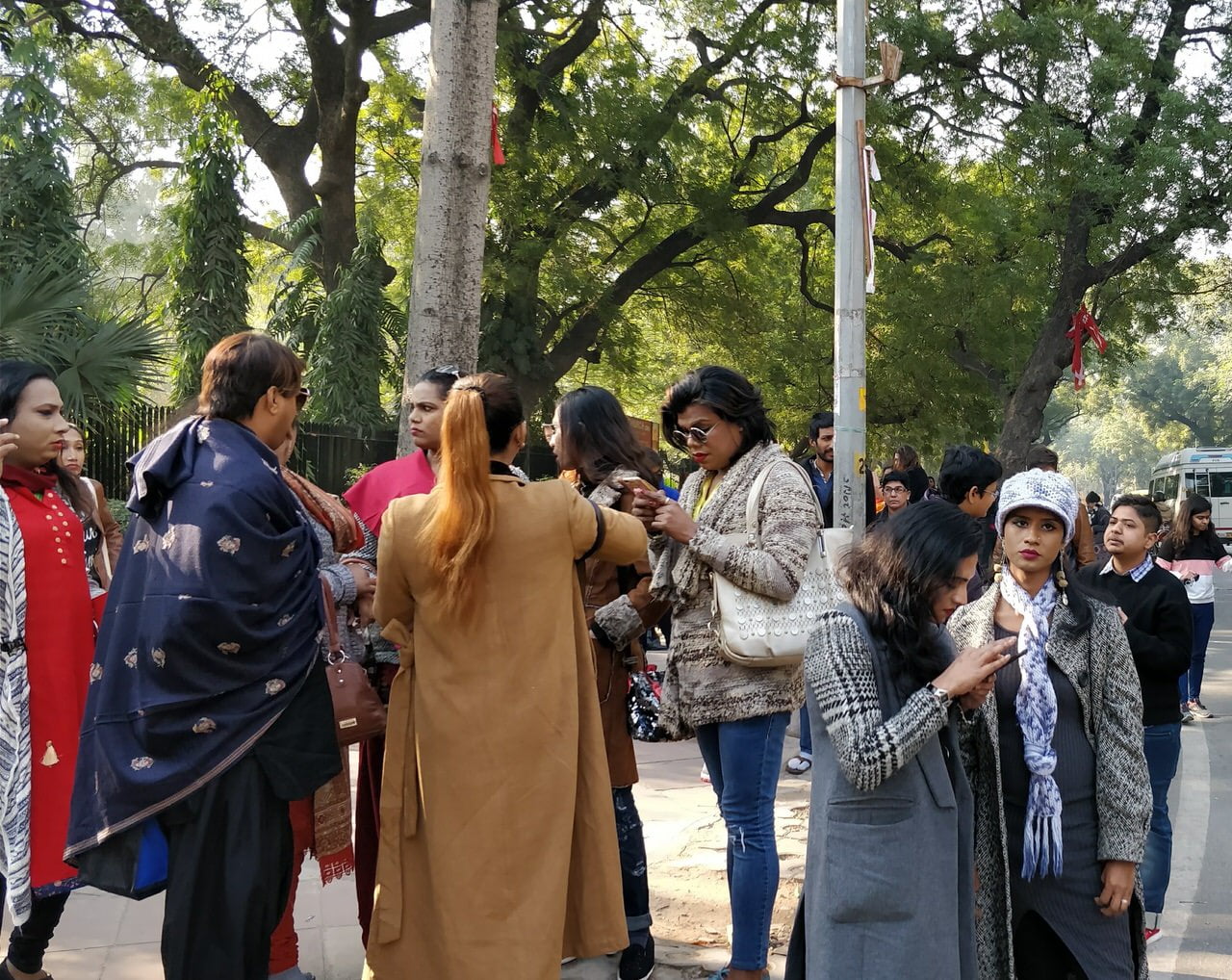 Language was no bar, and rousing speeches were made in Hindi, English, Tamil, Telugu, Kannada and Bengali in a unified fight against the draconian Bill that strips trans people of rights instead of ensuring them.
Representatives from different states and communities take the mic to talk about their respective issues and why we must #StopTransBill2016.

"The bill demands we must strip naked to prove our identities. Are our identities not our own to determine?" #TransRightsNow pic.twitter.com/kALKQAGqID

— Feminism in India (@FeminismInIndia) December 17, 2017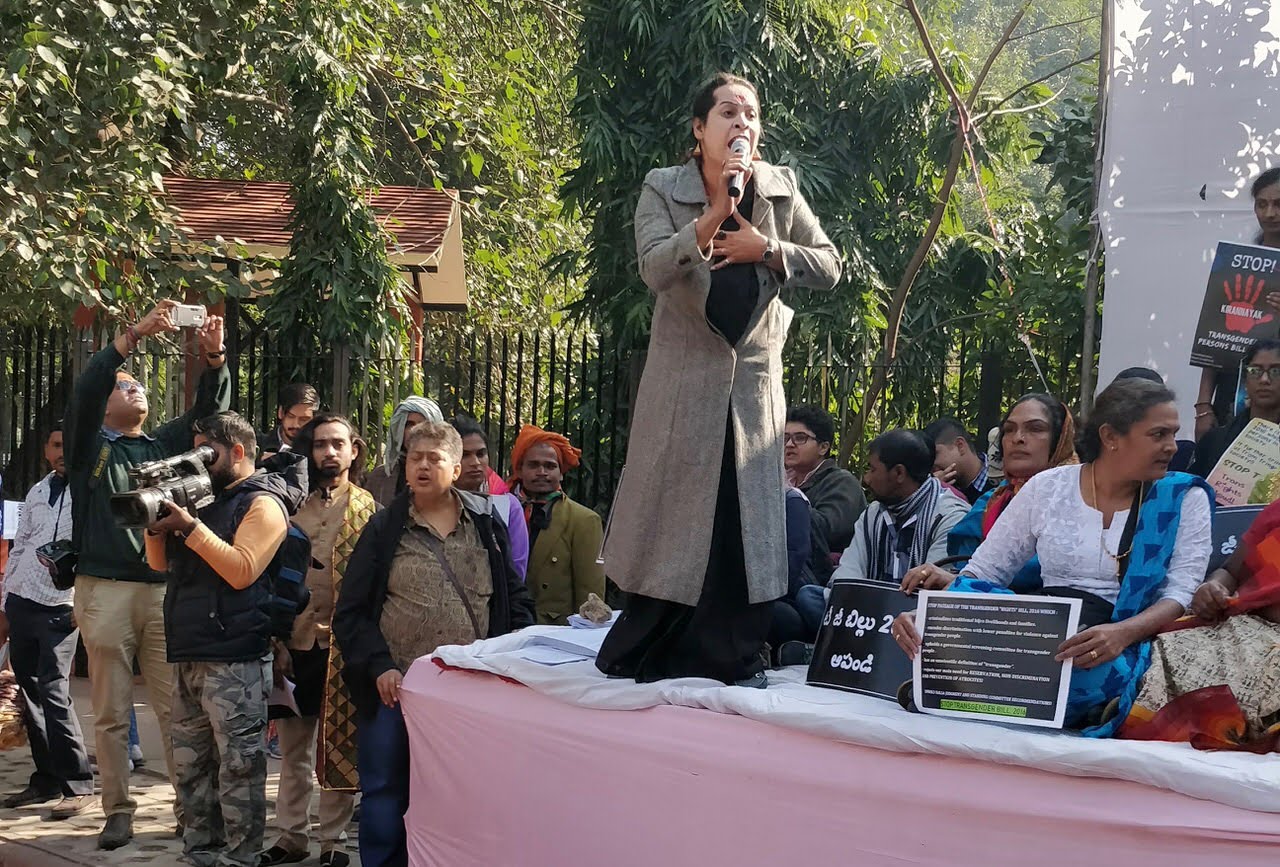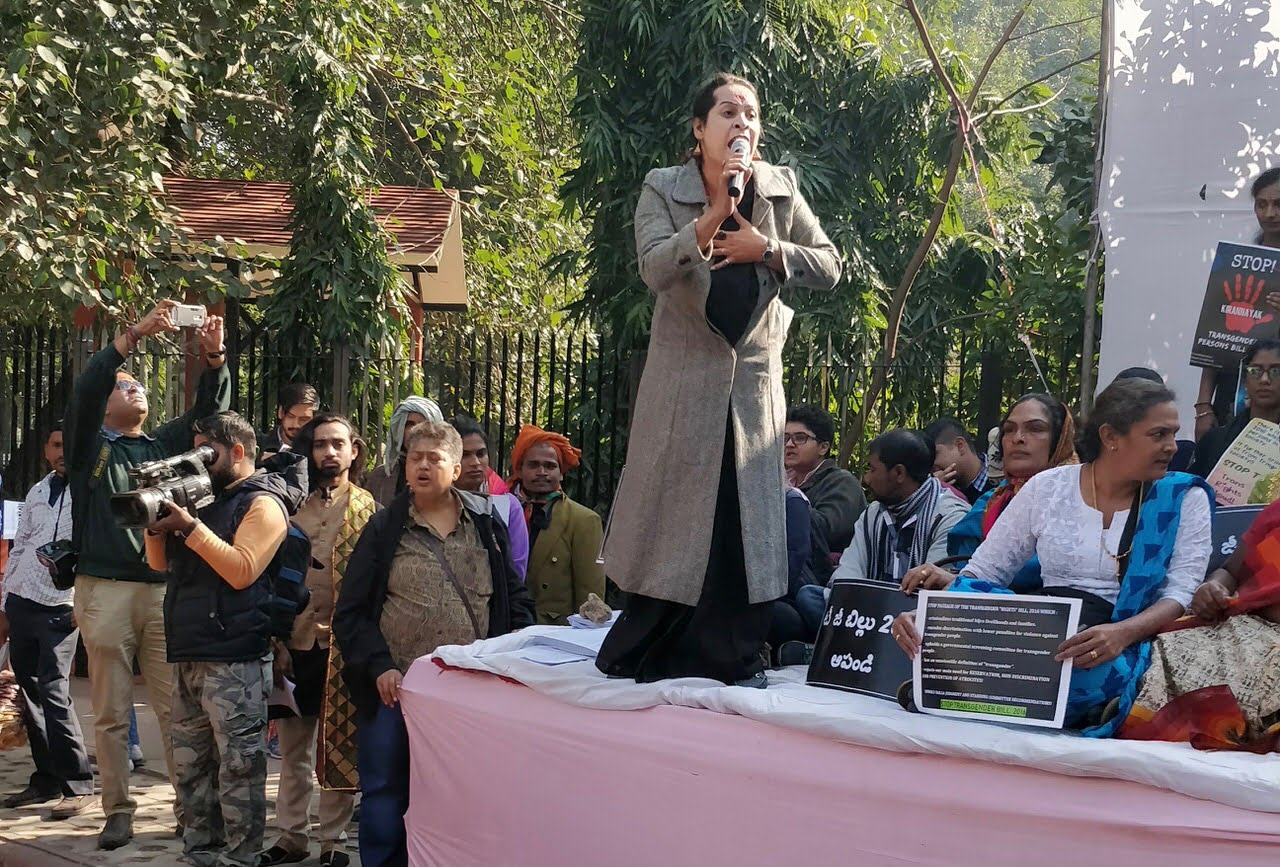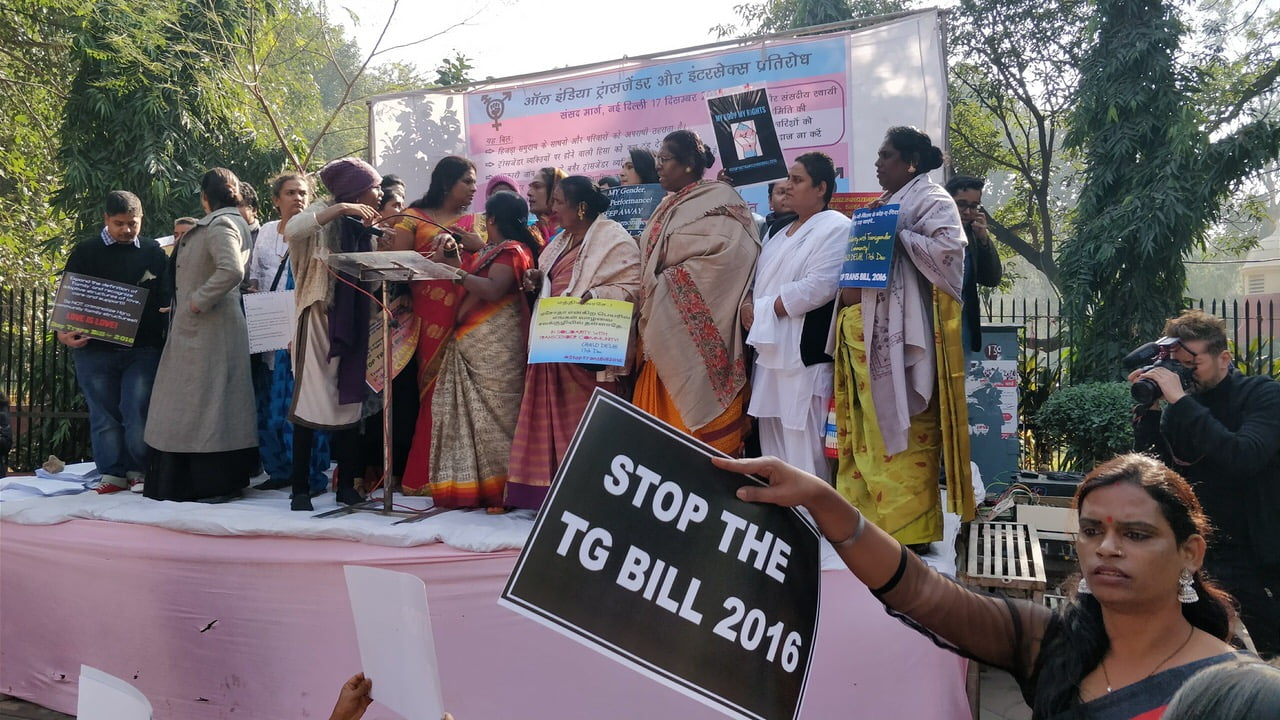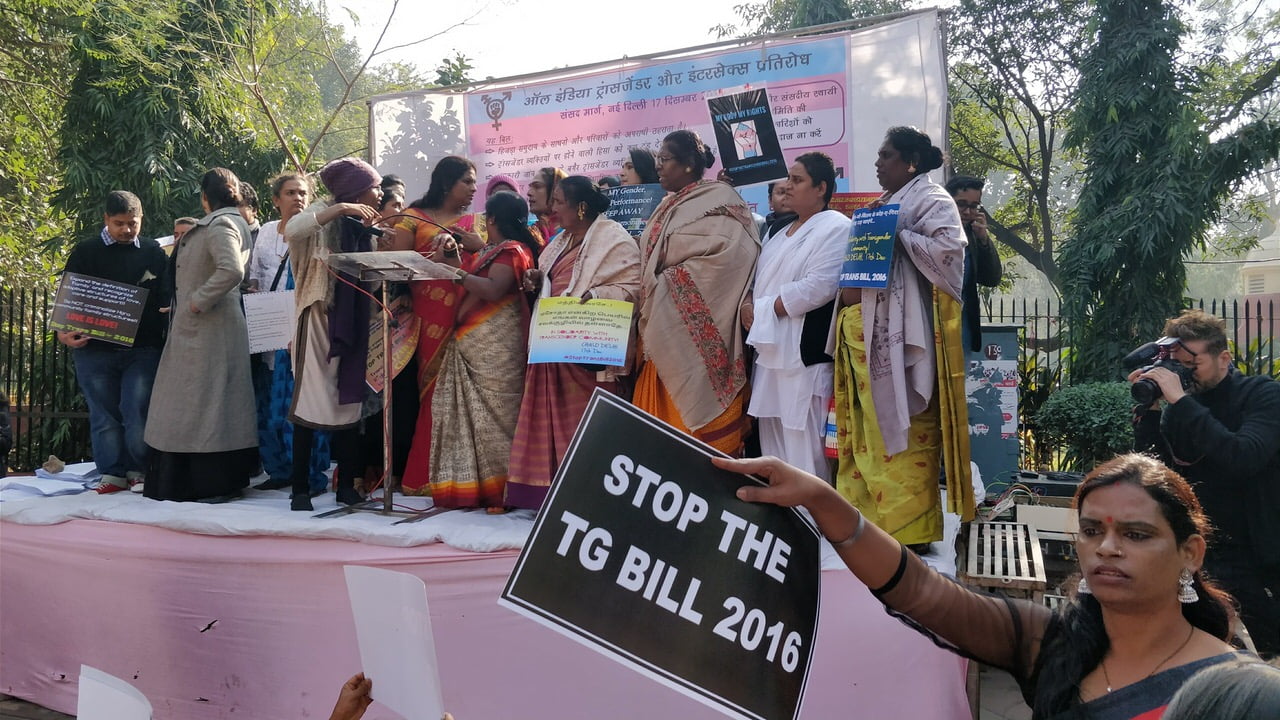 The Transgender Rights Bill 2016, in its most glaring flaw, fails to even identify and define trans people correctly, falling back on dehumanizing stereotypes in its definition of trans people as "(a) neither wholly female nor male; or (b) a combination of male and female; or (c) neither female nor male." This ignorant definition conflates the identities of intersex people and transgender people.
"This bill takes us 50 years back by conflating sex (biological) and gender (social). It makes us uncertain of our future." #StopTransBill2016 #TransRightsNow pic.twitter.com/CJJsKPzZm6

— Feminism in India (@FeminismInIndia) December 17, 2017
The Bill also removes the important provision of self-identification of gender, decreeing instead that a 'District Screening Committee' be instituted to determine the gender of trans people based on a mental, biological or medical assessment. This is wholly violative of trans people's rights to determine their gender for themselves – a gender that is to be respected irrespective of the presence of surgery or hormone treatments.
"Does anyone else in the country have to have their identity and gender medically tested? Why are only transgender people singled out for this discrimination?" #StopTransBill2016 #TransRightsNow pic.twitter.com/V2iLTtDluE

— Feminism in India (@FeminismInIndia) December 17, 2017
"Why don't we ask the screening committee members how many percent male and how many percent female they are?" #TransRightsNow #StopTransBill2016 pic.twitter.com/VsSsZD2zCw

— Feminism in India (@FeminismInIndia) December 17, 2017
The Bill also criminalises begging, which is a traditional form of employment for many hijra communities, especially in the absence of parity in getting other forms of employment, as well as invalidates the strong community-based/adoptive family systems that many hijra communities live in by prioritising 'birth families', who are often a source of violence for trans people.
"Why is the govt forcing us to recognize our birth families as our real families when those families have cast us out? Our communities, gharanas, are our real families but the govt is derecognizing them." #StopTransBill2016 #TransRightsNow pic.twitter.com/0cYadrEazu

— Feminism in India (@FeminismInIndia) December 17, 2017
What makes this travesty of a Bill even more tragic is that it comes on the heels of the highly progressive 2014 NALSA Judgment, which stressed on the right of self-identification of gender as well as specified that legal and constitutional rights for trans people should be secured by the government. It also recommended that the government ensure reservations for trans people in educational institutions and public appointments.
Not only did the government ignore all tenets of this progressive judgement, it also ignored all recommendations that a Parliamentary Standing Committee constituted to improve this draconian Bill.
Also Read: Joint Statement By Trans* Community Against The Transgender Bill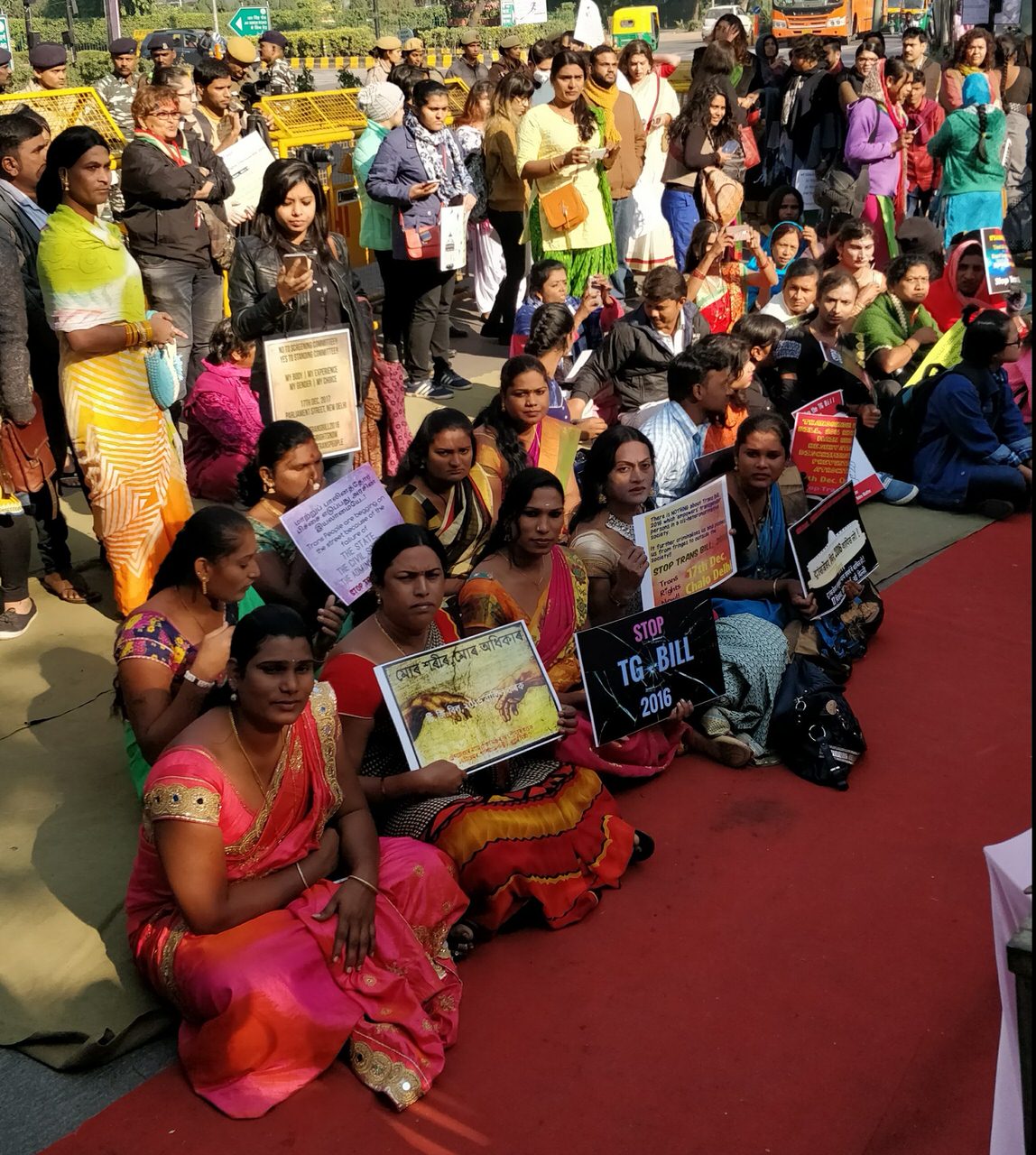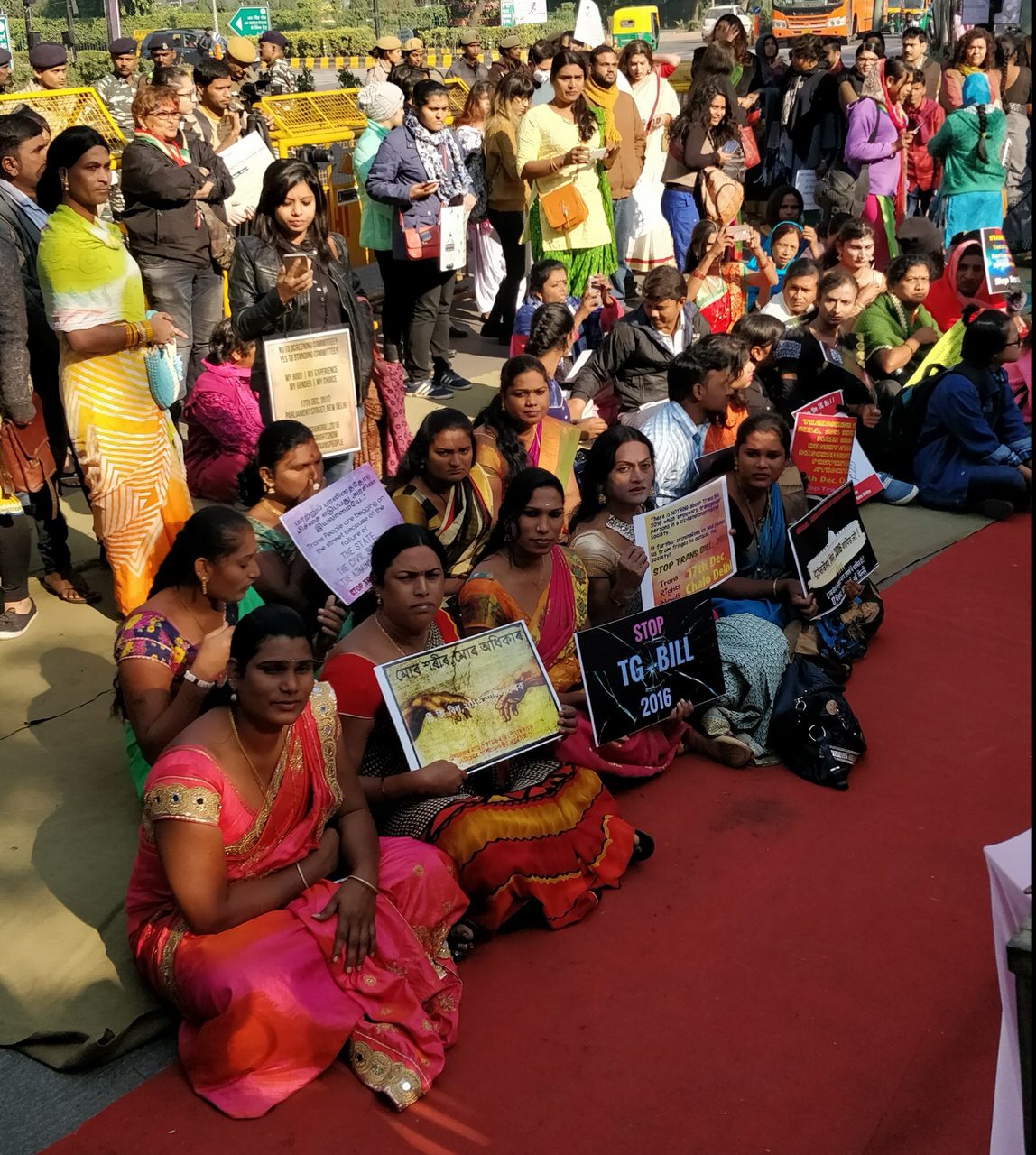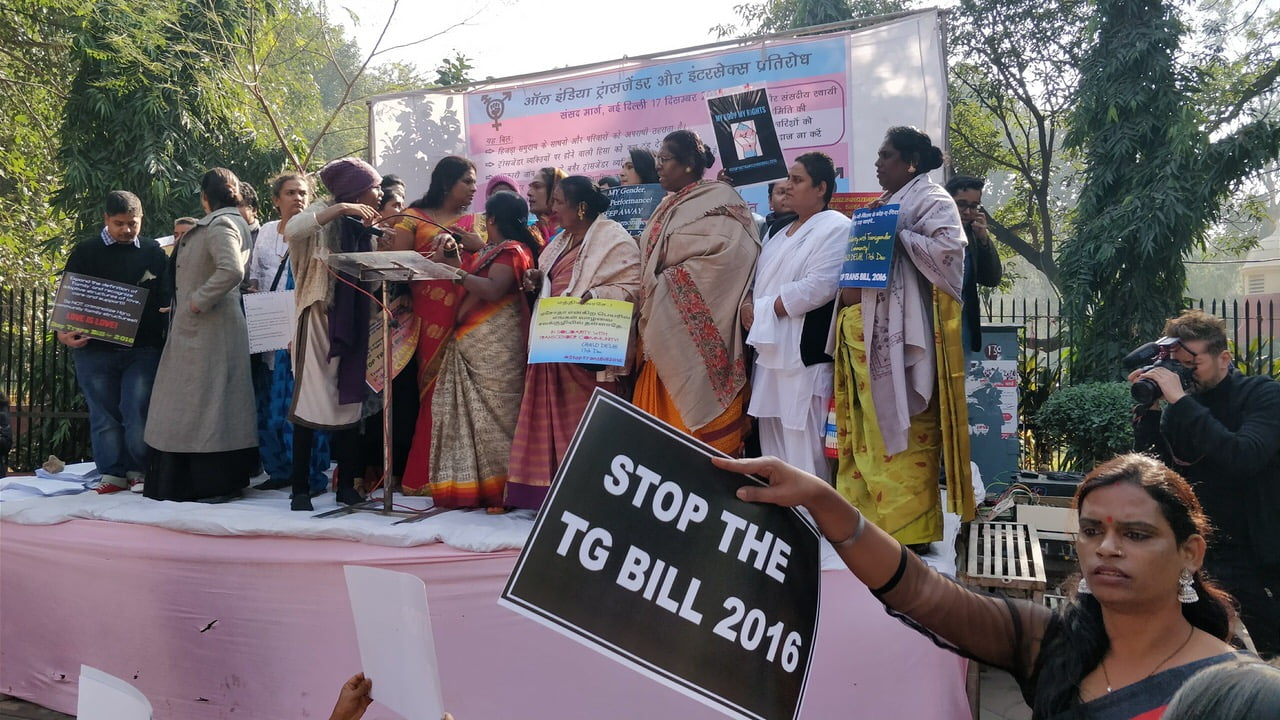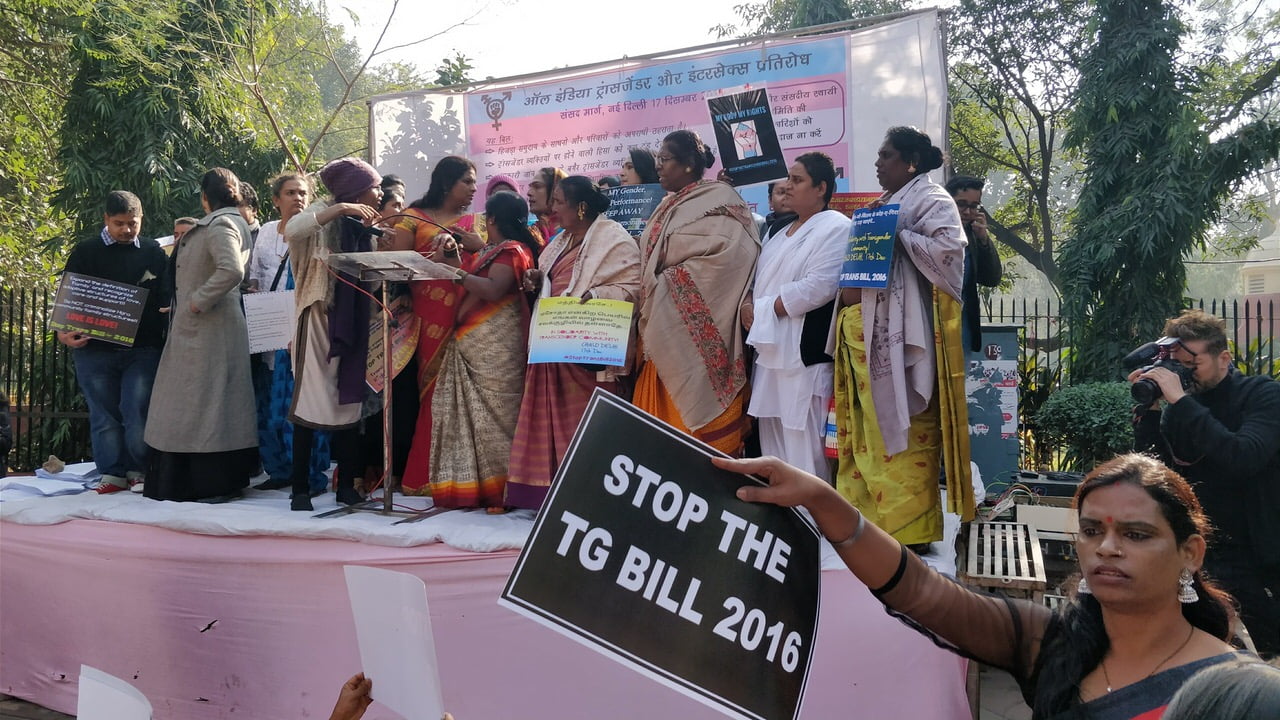 The #StopTransBill2016 protest in Delhi saw vociferous appeals to the government to do away with this dehumanizing Bill, and impassioned speeches by different members of the trans community about how this Bill would directly impact their lives, livelihoods and dignity.
What was the notable was the vocal presence of many trans men at the protest, an invisibilized minority in the already marginalized trans community, who spoke of the importance of their visibility and the need to not ignore and forget the existence of trans men in the larger struggle for transgender rights.
"My gender is what is in my mind, not what's between my legs. My gender is mine to determine, not the government's. And trans men exist, please do not forget of our existence."

Speeches at the #StopTransBill2016 protest. #TransRightsNow pic.twitter.com/u3CeyI6dZV

— Feminism in India (@FeminismInIndia) December 17, 2017
---
All photos by the author.