Popularly referred to as 'Motaben' (elder sister in Gujarati), Anasuya Sarabhai was the first woman trade union leader in India, and also the founder of Ahmedabad Textile Labour Association, India's oldest union of textile workers. Born in 1885 in the rather privileged Sarabhai family of Ahmedabad, becoming a trade union leader wasn't her first career choice, especially in an era when women didn't have any kind of careers.
This is the story of how Motaben turned into the audacious, selfless leader that she is remembered as. Nothing short of revolutionary, India owes a lot of its conception of not just the labour movement, but also the gender rights movement to Anasuya Sarabhai.
Early life
After losing both her parents at the age of nine, she and her two siblings were brought up by her father's brother, Chimanbhai Sarabhai. She didn't have an access to education growing up with this uncle and was unwillingly married off at the age of 13. Her unhappy marriage didn't last long and eventually, she returned to her own family.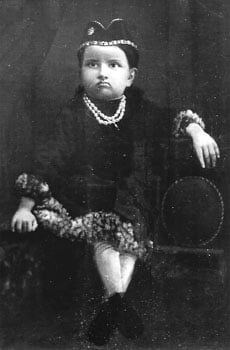 After having returned, she wanted to pursue her education. With full support from her brother, Ambalal Sarabhai, she went to England in 1912 to pursue a medical degree but ended up at the London School of Economics after realising that medicine didn't agree with her religious beliefs at that time.
In the future, the siblings would often stand against each other, one being a businessman and the other a trade union leader. However, their bond has been described in history as strong one, unfazed by their political differences.
In England, her politics of privilege was eventually influenced by ideas of socialism, social equality, and social justice. She's said to have met with suffragettes and the Fabian Socialists (Bernard Shaw, Sydney Webb and Chesterton) often while she lived in England.
Return to India and working with women
In 1913, she returned to India to work with women and find her true calling. She was determined to work with disempowered communities. She opened a school for girls that admitted everyone, irrespective of their caste. Following this, she opened creches and toilets for women, a maternity home and a hostel for avarna girls in her home. But what truly inspired her to start to organise and mobilise is explained in this quote by her:
One morning, I was sitting outside in the compound combing out the children's hair when I saw a group of 15 workers passing by as if in a trance. I had already gotten to know some of them so I was no longer afraid of them. I called them, even though I did not know them well, and asked them, "What's the matter? Why do you look so listless?' They said, "Behen, we have just finished 36 hours of work… We have worked for two nights and a day without a break, and now we are on our way home." These words filled me with horror. This was no different than the kind of slavery women faced!
For Motaben, this was nothing short of a life-altering realisation. She was deeply affected by their poor working conditions, exploitation, and powerlessness and was determined to fight for them. It was then, in 1914, the plague hit Ahmedabad and workers could no longer take the extreme exploitation, that Motaben organised a strike with all the mill-workers against mill-owners.
On the banks of the Sabarmati river, she addressed the workers' gathering and gave the owners 48 hours to fulfil the demands of the workers. At this time, her brother, Ambalal was the head of Mill Owner's Association and when he realised his sister was pioneering these agitations, he was furious.
However, this personal cost didn't deter Motaben even a little and the strike lasted for 21 days, ending with the successful beginning of negotiations. She was supported by Gandhi, who also wrote a letter to the owners to increase the wages of the workers. These were the beginnings of the trade union movement in India, spearheaded by a strong woman.
Gandhi's influence
Anasuya Sarabhai was deeply influenced by Gandhi's teachings. He was also a friend of the Sarabhai family. She became an important part of the Kheda Satyagraha as well as an initial signatory on Gandhi's Satyagraha Pledge to oppose the Rowlatt Bill. Motaben, along with Gandhi and Shankerlal Banker, in 1918, addressed gatherings of tens of thousands of weavers who were demanding an increase in wages on the banks of Sabarmati.
They finally succeeded on March 12, 1918, when Gandhi decided on fasting unto death. This led to Anasuya Sarabhai becoming the founder of the Majdoor Mahajan Sangh, in 1920, now known as the Ahmedabad Textile Labour Association (TLA). It is at TLA that Elaben Bhatt would become Motaben's closest associate and mould herself to form the iconic Self-Employed Women's Association of India (SEWA).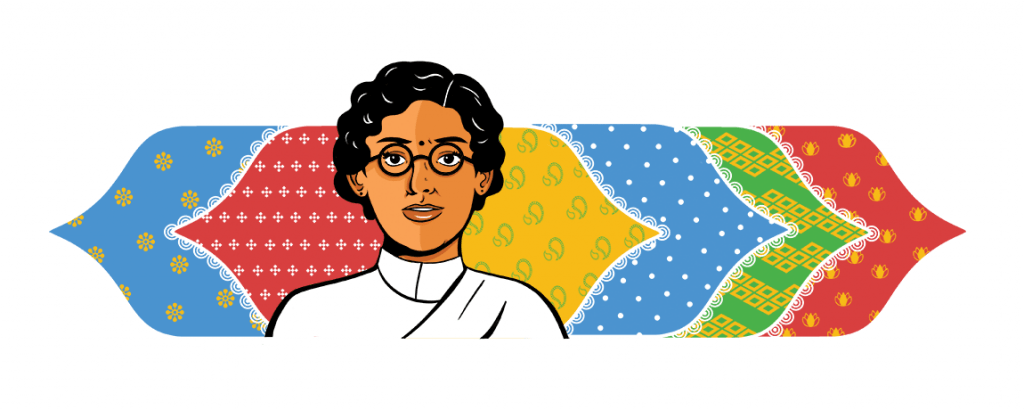 In 1972, Motaben passed away leaving an unparalleled legacy. Google paid a tribute to her by dedicating a Doodle to her, on her 132nd birth anniversary on 11th November 2017. Her position by birth, her gender, all made her an extremely improbable leader of the labour and women's movements. But defying that, she went on to become the pioneer of the labour and women's movements in India, etching her name in the pages of history. It is not a popular story, nor one that needs much scrolling on Wikipedia, but every bit fascinating and inspiring.
Also Read: SEWA: Making Women Self Sufficient Since The '70s
---