Dr Janaki Ammal was a legendary Indian Botanist who conducted research in cytogenetics and phytogeography. Dr Ammal was one of the pioneering forces of Botanical Science in the post-independent years of emerging India.
Invited by then Prime Minister Jawaharlal Nehru himself, Janaki Ammal who was successfully pursuing research in London, returned to India in 1951 as a special duty officer to organize the renewal of the Botanical Survey of India. Since then, Dr Janaki Ammal was in government service in various capacities, leaving behind an astounding legacy of a three-decade-long career spent in service of the country.
Early life and education
Janaki Ammal was born in a middle-class family in 1897 in Tellichery (Now Thalassery), Kerala. Her father was Dewan Bahadur Edavalath Kakkat Krishnan, a sub-Judge of Madras Presidency, and her mother was Devi Krishnan.
She grew up in a large house near the sea, 'Edathil House', in Thalassery along with her six brothers and five sisters. Owing to the general matrilinear tradition of her community, where women are encouraged to pursue an education, Ammal chose to study botany, which was a rare thing in those days.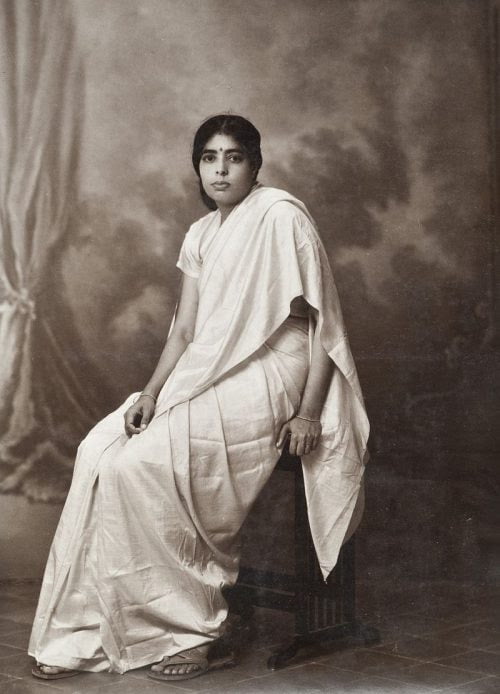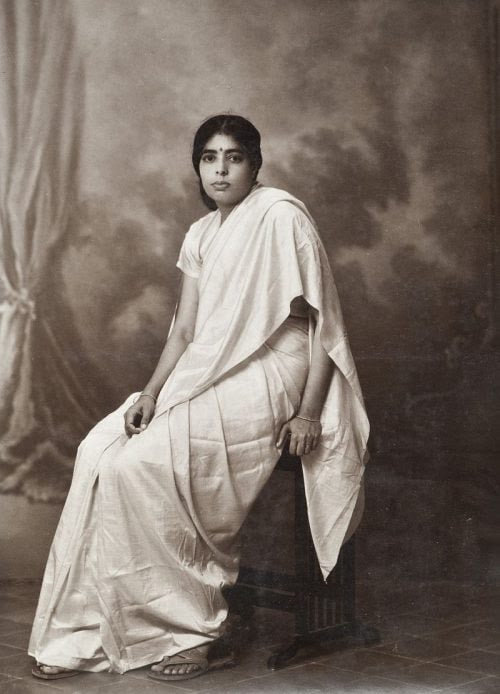 Ammal graduated with a Bachelor's degree from Queen Mary College and received an honours degree from Presidency College, Chennai in 1921. After graduation, she taught at the Women's Christian College (WCC).
During this period she went to the University of Michigan as a Barbour Scholar, a scholarship which is awarded for women of highest academic and professional calibre in different streams of science from a vast range of countries. Dr Janaki Ammal obtained a Masters degree from the University of Michigan in 1925.
After returning to India, Ammal continued teaching at WCC and went back to Michigan on an Oriental Barbour Fellowship to get her Doctorate in science in 1931. She is one of the few Asian women to be conferred a D.Sc by the University of Michigan. Her two stints at Michigan had a profound impact on the way her career was shaped in the coming years.
Professional life
On her return, she worked as a Professor of Botany at the Maharaja's College of Science, Trivandrum for a brief period of time from 1932 to 1934. From 1934 to 1939, she worked as a Geneticist at the sugarcane breeding institute at Coimbatore. Her research on sugarcanes and related grass species is path-breaking in its respective fields.
She identified many hybrid varieties of high yielding sugarcane that thrive on Indian conditions and many original native varieties as well. Her research included analyzing the plant varieties for cross-breeding. It was just the start of an illustrious career she eventually had, but not without obstacles.
Dr Janaki Ammal was not immune to the prevailing gender-based discrimination of those times. Ammal's status as a single woman also contributed to the stagnancy of her career in a largely patriarchal and conservative academia of her times.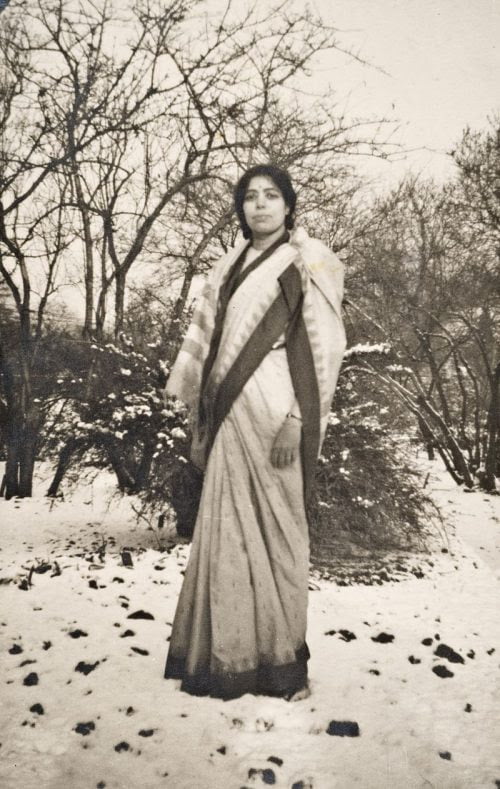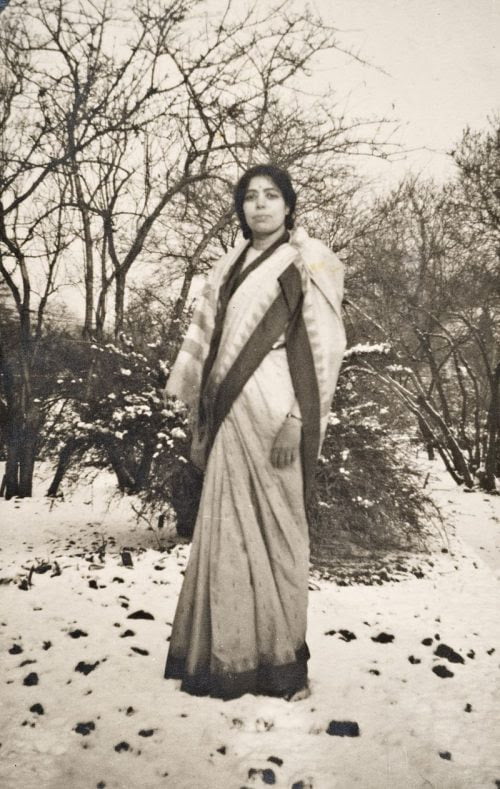 Ammal moved to London to continue her research and worked as an Assistant Cytologist at the John Innes Horticultural Institution in London during 1940-1945 amid the chaos of World War II. She then worked as Cytologist at the royal horticultural society at Wisley during 1945-1951 where she co-authored a book 'Chromosome Atlas of Cultivated Plants' along with C. D. Darlington.
Throughout her career, Janaki Ammal had made courageous decisions keeping her research as her mission and had quickly adapted to the challenging environment to fulfil it. The limits imposed on a woman by society and caste barriers were not powerful enough to deter her from the chosen path.
Also Read: Rajeshwari Chatterjee: First Woman Engineer From Karnataka | #IndianWomenInHistory
Return to India
Dr Janaki Ammal was invited to join the government service as a special officer assigned to reorganize the Botanical Survey of India. She continued to be in government service in various roles, helping the uprise of science in post-independent India.
She headed the Central Botanical Laboratory at Allahabad. She worked as an officer on special duty at the regional research laboratory in Jammu and Kashmir and had a brief spell at the Bhabha Atomic Research Centre at Trombay.
Life after retirement
During the end of her career, Ammal decided to settle down in Madras in November 1970 where she worked as an Emeritus Scientist at the Center for Advanced Study in Botany, University of Madras. Her research work continued unabated, with special attention on medicinal plants and ethnobotany. She continued her research at the Centre's Field Laboratory at Maduravoyal near Madras and kept on publishing her work until her demise in February 1984.
Awards and accolades
Dr Janaki Ammal was bestowed with many awards and accolades. She was elected as a fellow of the Indian Academy of Science in 1935 and the Indian National Science Academy in 1957. An honorary LL.D conferred by The University of Michigan, the Padma Shri in 1977 are just a few of her many achievements.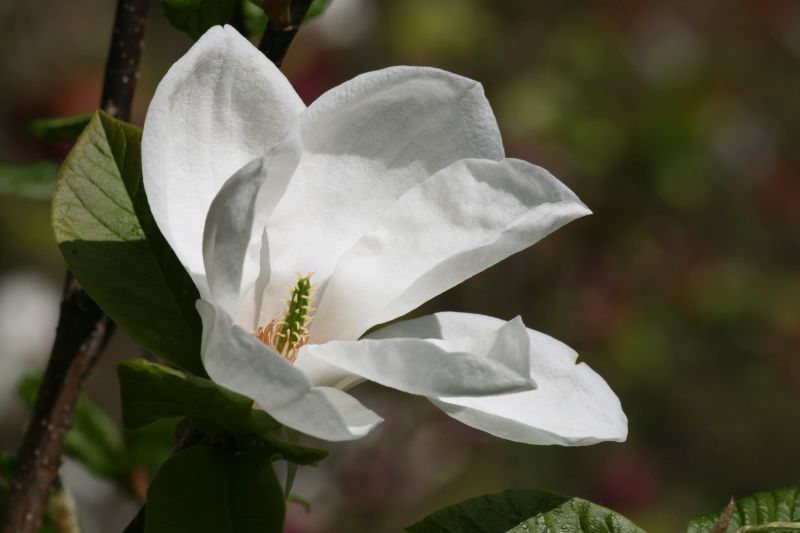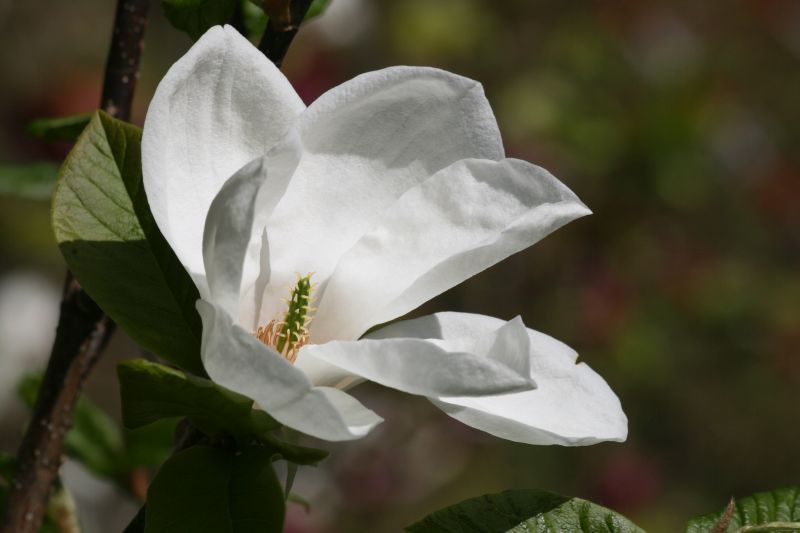 Recently, in 2000, the Ministry of Environment and Forestry instituted the national award – EK Janaki Ammal National Award on Plant Taxonomy in her name. The flower variety Magnolia Kobus Janaki Ammal is named after her. The Janaki Ammal Herbarium (Indian Institute of Integrative Medicine) in Jammu is also a tribute to her.
"My work is what will survive."
While her professional life is very well chronicled, very few accounts of her personal life and personality are available to the public. In a personal account by her niece Geetha Doctor, she is described as a 'commanding presence'. Dr Janaki Ammal was a person of clean habits and had an organized lifestyle.
Her co-workers often described her personality as "quiet, unassuming, and unobtrusive" and an "active and dynamic colleague" to work with. Throughout her life, her love for plants was unvarying, be it crop plants, garden plants, plantation crops, medicinal plants, plants in the wild – all species were interesting to her.
She had even raised her voice against the hydroelectric project in Kerala's Silent Valley, considering it to be a damaging one to the environment and ecosystem. Dr Ammal was fondly remembered as a 'Buddhist lady monk' by many because of her way of dressing and lifestyle.
Since the early days of her life, Ammal was empowered to make her own choices and she was well versed to adapt smoothly to the different swerves her life took. She defined a goal and purpose for herself at a young age, to follow her love for plants and she devoted her entire life to that mission.
All she had to say whenever asked about her life is "My work is what will survive", and rightly so. Her work has survived and garnered multifold praise when people realized the depth and breadth of it as time went by. Dr Janaki Ammal, a woman with a brilliant mind, lived in pursuit of knowledge and trailblazing research. She has left a promising trail for the women of the twenty-first century to emulate her success.
References
Also Read: Rukhmabai: From Child Bride To India's First Practising Female Doctor
---
Sreedevi is a software professional on a break. She loves to code, read and write. She can be followed on Instagram and Twitter.