Last week, I wrote about the genealogy of the absence of pockets in women's clothing, which led me to acknowledging that nowadays, women's clothing (even skirts) has started coming with functional pockets. The world has come a long way from the Victorian Dress Reform.
In India, remember the actresses in the seventies who wore body tight kurti-churidars? With today's trends of palazzos and pants, the future for women's styling looks hopeful and comfortable. Here are 4 items of clothing that prove to me that comfort and function is the future of women's fashion.
1. Sneakers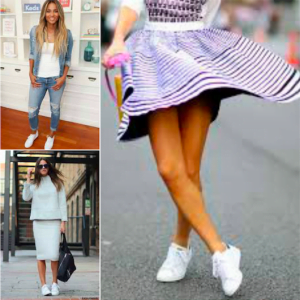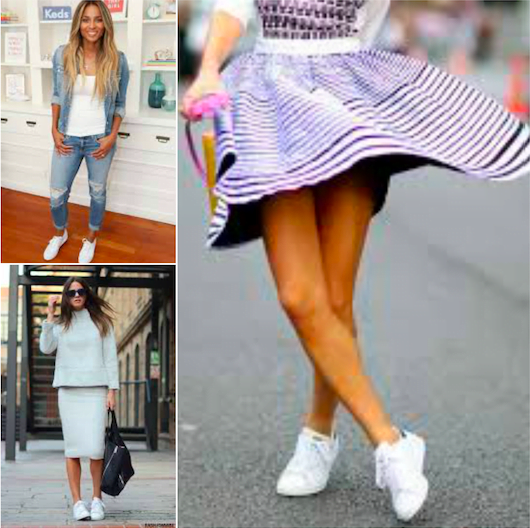 The biggest contemporary trend is sneakers! Men have always enjoyed the privilege of greater mobility with the comfort of their footwear, while for women, painful footwear has been the norm.
High heels have several alarming side effects on the body, such as lower back pain and weakened ligaments. It hampers mobility with the obvious risk of ankle sprain.
Thankfully for the busy new age woman, sneakers have been introduced as an essential part of modern day women's aesthetic. They are incredibly versatile, and can be paired with long or short dresses, jeans, trousers, skirts and now even with Indian wear! They are swaying both the street markets and high-end brands.
You might have come across Rhea Kapoor's picture from her sister Sonam's wedding where she rocks a pair of Nike sneakers with her lehenga. Many people shared it on their profiles with the caption 'Bridesmaids' Goals', with a simple explanation that bridesmaids have to run errands and shoes surely make the task easier. It is an unsaid truth that sneakers speak comfort while heels do not.
2. Palazzo Pants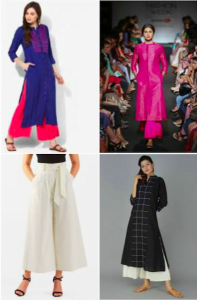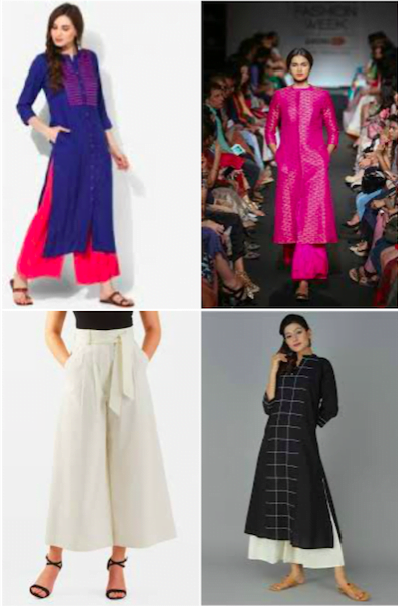 Palazzo pants, which were once popular in the sixties, have made a comeback and have been dominating the Indian markets for more than a year now. Some people say that the trend originated from Pakistani serials.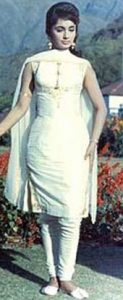 Palazzo pants have been able to dominate the Indian dress code largely because they are stylish while still allowing one to be at their comfortable best. In contrast, remember the actresses from the seventies with their bodycon kurtis? The silhouette was deliberately made to address each section of the body separately.
I remember my mother telling me that the women of her time who wore these kurtis couldn't even bend to pick up a pen if it fell off. Thanks to evolution, the kurta-palazzo combination falls indiscriminately on the body, allowing all kind of movement. Some of them even come with pockets! Given the history of women's clothing, this is nothing less than a revolution in itself.
3. T-Shirt Dresses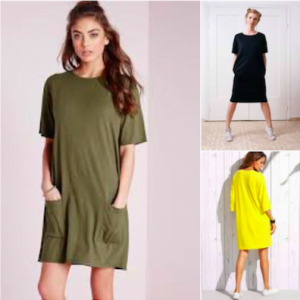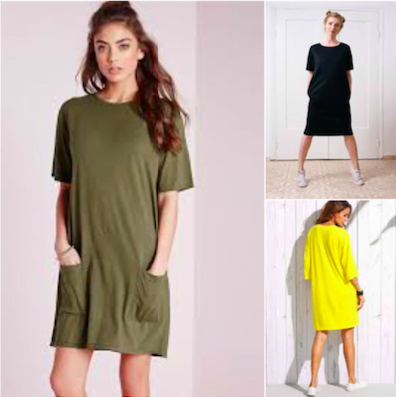 The trend of t-shirt dresses has managed to seep into almost all clothing genres, including work wear, casual wear, party wear and even "airport wear". It has not been too long since the days that short dresses for women only meant body-hugging or bodycon silhouettes with an awkward fit. The discomfort was made worse by the fashion rule that one had to only pair the dresses with heels.
T-shirt dresses are loose and sometimes even oversized which helps in shifting the gaze away from women's silhouette. The new age combination of t-shirt dresses and sneakers is not only incredibly comfortable, but empowering as well.
4. Bralettes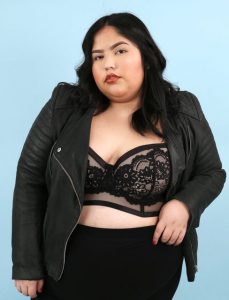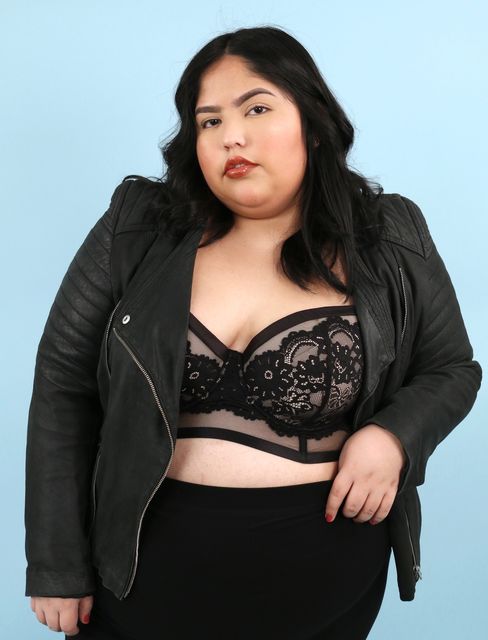 Clothing used to be dictated by the fall of the "silhouette", which focussed on accentuating the women's 'curves' (but only the right kinds of curves!). It was not only uncomfortable, this kind of clothing even impacted women's health. For example, corsets, which ruled women's fashion during the late 20th century, pushed against women's ribcages, causing poor digestion, respiratory trouble and poor health overall. From bullet bras to underwire bras, women's underclothing too has undergone a sea change.
In this age of comfort, bralettes are the latest trend. These are unlined, soft-cup style bras which are also worn as the under-layer to jackets. Since these are unlined they also shift away from creating a "fuller structure" for women, unlike the traditional style of bras.
From reducing hindrance in movement to adding confidence to move freely, new age clothing reminds us that we've made a bit of progress from the days of corsets and skintight clothing!