Posted by Parth Pant
Trigger warning: Homophobia, Abuse
Battling with one's sexual identity remains a primary and oft-discussed motif of queer cinema. The constant tussle that the protagonists face regarding their sexual orientation and their subsequent journey to find acceptance, love and faith has been well-documented by many filmmakers in the past. While Hollywood films, though gradually, have thankfully become more open to treat homosexuality as not a subject but a societal component.

Nevertheless, it is really important for films to remind us from time to time, that the problems of the LGBTQIA+ community are far from over. And this reminder was aptly rung by two very crucial (albeit disturbing) films in 2018: Boy Erased and The Miseducation of Cameron Post. Both these films are very different in their approaches.
Boy Erased is a Hollywoodised version of real life story that garnered quite a buzz during the awards season, while The Miseducation of Cameron Post is an indie-darling which swept critics off their feet at the Sundance Film Festival. But both of these films throw light on an ugly reality – the stark reality of the existence of conversion camps. I plan to look at the devastating effects of this practice on people through the lens of these two films.

For those unaware, conversion therapy relates to a scientifically dubious practices that claims that one's sexual orientation, or more specifically, homosexuality, can indeed be altered. "This is just a phase!", "God won't love you the way you are", "It is just gender confusion" or "your same sex attraction is a part of a larger problem" these are the medicines that are shoved down every kid's throat in these organisations. Often grounded on religious beliefs, these advocate the use of religious texts, psychological manipulation and societal conformity – to allegedly change their 'patients'. Widely regarded as a violation of human rights by philanthropic organisations, this practice actively continues to this day.
Widely regarded as a violation of human rights by philanthropic organisations, this practice actively continues to this day.
The Miseducation of Cameron Post directed by queer director-actress Desiree Akhavan is based on the novel of the same name by Emily M Danforth. A very smart film that is really self-aware and feel-good, it revolves around a teenager Cameron Post (Chloe Grace Moretz in the phenomenal titular role) who is caught making out with her girlfriend in a car and is then sent to a Christian camp called as God's Promise, by her compassionate but conservative aunt. The camp is run by Dr. Lydia Marsh (Jennifer Ehle) who has supposedly 'cured' her own brother Rick (an always reliable John Gallagher Jr.) of 'same-sex attraction', who is now a preacher in the same institution.

Cameron, who is suddenly thrown into an alien atmosphere, appears confused and perplexed. When she is told to stop 'thinking' herself as a homosexual, Cameron replies, "I don't think of myself as a homosexual… I mean, I don't think of myself as anything." This statement reveals a lot about the psychology of a character who doesn't wish to identify herself with any institution, questioning isn't if all these talk of conformity to a particular orientation just made to provide hegemony to a heteronormative discourse. But, Cameron is instantly corrected by Dr. Marsh who tells her that she should think of herself as a Christian.

Also read: Brown Girls Is Unapologetically Honest About Queer Women Of Colour
Christianity, in both the films, becomes a tool to amend teenagers and warn them of their sin, much like how religion has always been used as an ideological state apparatus to prevail a suppressive rule. The film poignantly made by the feminine vision of Akhavan throws light on the different characters in the film and how they react to the different situations and beliefs procured upon them. A rather satirical tone runs throughout the film as it questions the hypocrisy of the institution and also explores religious fundamentalism of the institution which ultimately culminates into a tragedy for a major character in the film.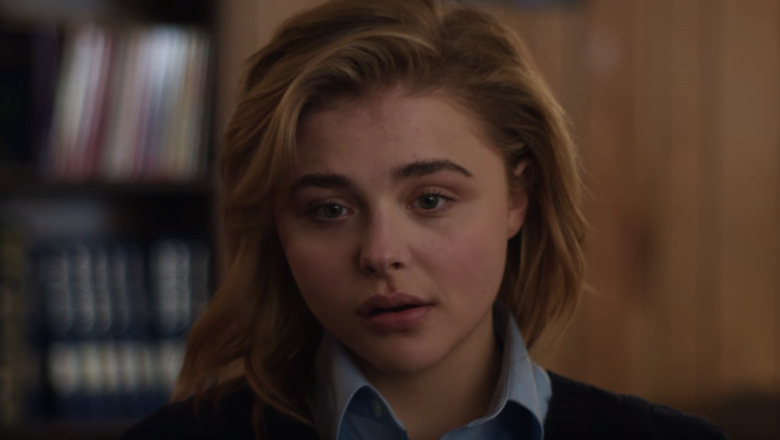 During the investigation, Cameron is asked if she ever suffered physical abuse in her stay. She replies, "No…..But what about emotional abuse? How programming people to hate themselves, not emotional abuse?" While, the film being an indie-drama, strays away from melodramatic preaching, the above statement clearly lays out the disgust that Desiree Akhavan feels against these practices.
Compared to TMCM, Boy Erased by acclaimed actor Joel Edgerton is a much more serious film whose primary interest is to expose the brutal horrors that teenagers go through in such camps. Based on the memoir by Garrard Conley, the film documents the true horror story of Garrard (renamed as Jared in the film) as he was (like Cameron) sent to a two-week program in a rigid fundamentalist club called as Love in Action.
The real-life Garrard Conley has since then been an active fighter for the rights of the LGBTQ community and has shared his experiences in a number of interviews and articles since the release of the film.

Jared (played by Lucas Hedges in an emotionally captivating performance) is a well-to do teenage boy whose father is a baptist preacher and mother, a devotee Christian. After he is almost raped by a boy in college, Jared is outed by that very same boy in a phone-call to his parents. What follows next is a traumatising journey for Jared as his orthodox parents send him to Love in Action for two weeks! Here, the damaging effects of such demeaning practices are brought out with much more horror.

In one of the film's most disturbing scene, a gay boy in the same group as Jared is made to stage his own funeral and beaten up by the Bible by all the members ( including his parents and a naive little sister) to expel his 'homosexual demon'. This is a provocative scene whose impact lingers long after the credits have rolled and makes you question the viciousness and justification of trauma and violence in the name of God.

The film, however, ends on a positive note and explicitly states its theme to the audiences and the society in general. Jared tells his father, "I am gay and I am your son..Neither of these things are going to change…I am sorry but you're gonna have to be the one to change." This is not just a message for Jared's father but for the race of such organizations who preach self-loathing and homophobia in the name of God.

The real-life Garrard Conley has since then been an active fighter for the rights of the LGBTQ community and has shared his experiences in a number of interviews and articles since the release of the film. To learn more about his experiences, one can view the short but great video by the Insider.
Also read: The Wife: Exploring Women's Writing In A Male-Dominated Canon
While the above two films are mainly targeted on the problem of such camps in America, their experience is universal. In a country like India, where Baba Ramdev claims to 'cure' people of homosexuality, films like these could not be more timely and relevant.