This article is a part of the #IndianWomenInHistory campaign for Women's History Month to remember the untold legacies of women who shaped India, especially India's various feminist movements. One Indian woman is profiled each day for the whole of March 2019.
---
The battle against cancer is perhaps one of humanity's longest. The need to find its cause and put an end to great misery has fuelled research in oncology for decades. Dr Kamal Ranadive was a pioneer, not just in the field of cancer research, but also in creating, shaping and leading organisations of great repute, like the Indian Cancer Research Centre (ICRC) and the Indian Women Scientists' Association (IWSA). She was awarded the Padma Bhushan for medicine, in 1982. For her contributions to the field of cancer research, she became the first recipient of the Silver Jubilee Research Award, of the Medical Council of India, in 1964.
Early Life and Education
Kamal was born in Pune on 8 November 1917, to Dinkar Dattatreya Samarath and Shantabai Dinkar Samarth. She completed her schooling at Huzurpaga: the H.H.C.P. High School for Girls and studied Botany and Zoology at the Fergusson College. In 1943 she moved to the Agriculture College at Pune where she worked on the 'Cytogenetics of Annonaceae' for her master's degree.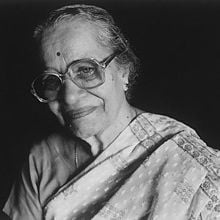 Following her marriage to J.T. Ranadive, Kamal Ranadive moved to Bombay, close to the Tata Memorial Hospital. This brought her in contact with V.R Khanolkar, a renowned pathologist who later founded the Indian Cancer Research Centre. She worked under his guidance for her doctoral degree from Bombay University. After this, in 1949, she got a postdoctoral research fellowship to work on tissue culture techniques. She worked with George Gay, who developed the HeLa cell line, in his laboratory at Johns Hopkins University in Baltimore.
Career
After her fellowship, Kamal returned to India and rejoined ICRC as a Senior Research Officer. She was instrumental in establishing the Experimental Biology Laboratory and the first Tissue Culture Laboratory in India, at ICRC. From 1966 to 1970 she served as the acting Director of the ICRC.
She was the first recipient of the Silver Jubilee Research Award for her phenomenal contributions to the field of cancer research.
In the early 1960s, tissue culture media and other reagents had to be prepared in the laboratory. To fulfil these needs, Dr. Ranadive recruited a team of biologists and biochemists and was an inspiring mentor to them. This further led her to establish new research units in carcinogenesis, cell biology and immunology.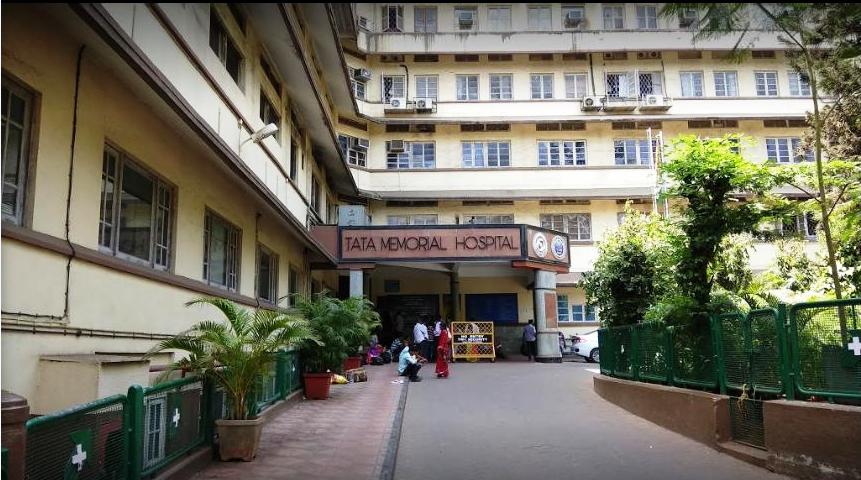 Her work on animal models for understanding the pathophysiology of cancer led to further understanding the causes of leukaemia, breast cancer and oesophagal cancer. She was among the first to recognise the connection between cancer susceptibility and the interaction between hormones and tumour virus. Additionally, her work on leprosy bacteria eventually led to the preparation of a leprosy vaccine. During her career, she published over 200 scientific research papers on cancer and leprosy.
Fighting The 'Brain-Drain'
Kamal strongly believed that scientists who went abroad for postdoctoral work should return to India and develop new areas of research in their perspective laboratories. A patriot, she tried to instil the same spirit in her colleagues. Her persuasiveness saw to it that that most of them returned to work in India, making Cancer Research Institute a renowned centre for cancer research.
Also read: Asima Chatterjee And Her Pioneering Work In Medicinal Chemistry | #IndianWomenInHistory
Wherever she travelled, she made it a point to seek out Indian postdocs and talk to them about the need to return to India and work there. Many a biographer recount fondly the zeal and zest with which she went about this mission to bring talented minds back to India, wherever she went.
Special Focus On Women And Children
During her time at the Tata Memorial Cancer Hospital in Bombay (which later became Cancer Research Centre), in the department of pathology, she reported on the "Comparative morphology of normal mammary glands of four strains of mice varying in their susceptibility to breast cancer." This study was followed by a period of relentless pursuit of research in the direction of breast cancer. In February 1945, her report on the studies of cancer of the breast drew special attention. She attempted to correlate the course of the disease with heredity, child-bearing, histological structure and other factors.
Malignancies of generic origin in children and abnormal states of the blood, known as dyscrasias also received her special attention.
Her work on leprosy bacteria eventually led to the preparation of a Leprosy vaccine.
After her retirement, in 1989, Kamal worked with Satya Niketan, a voluntary organisation from Ahmednagar and collected data related to the nutritional condition of tribal children in the Akola taluka of Ahmednagar, Maharashtra. Dr. Ranadive also worked on the nutrition and health of tribal women and children in Rajpur and Ahmednagar through government-sponsored projects under the aegis of the Indian Women Scientists' Association.
The Indian Women Scientists' Association (IWSA)
In the early 1970s, Kamal and a few fellow scientists got together and started thinking about their social responsibility to less privileged women in the country who could not pursue a career in science due to a variety of factors, from patriarchal norms that forced women to quit jobs and be caregivers and "housewives", to science being mostly an old boys' club. They came to the conclusion that unless they formed an association of like minded women scientists, igniting change was impossible. Thus in 1972, twelve founder members representing a wide spectrum of scientific disciplines and associated with different scientific institutions, led by Dr. Ranadive, came together and founded the Indian Women Scientists' Association (IWSA).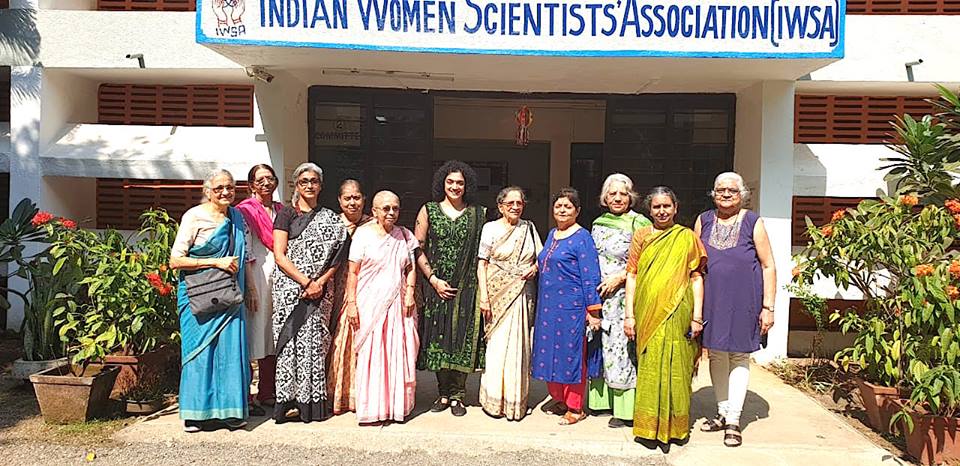 IWSA was tasked with the objectives of promoting scientific accomplishments among women scientists, understanding the problems of women in sciences and serving as a representative body of women in science and technology. IWSA offices house a community health care centre, a day care centre and a nursery, a working women's hostel and a "Sunday science laboratory" to bring science to the masses. It also hosts a wide range of activities regularly, like the popular science lecture series, science workshops, conferences and seminars, and funds research projects, while also providing scholarships on a 'needs cum merits' basis for budding women scientists.
Also read: Dr Muthulakshmi Reddy: Founder Of Adyar Cancer Institute | #IndianWomenInHistory
Dr Kamal Ranadive who tirelessly fought to find answers to cancer and leprosy, championed the cause of women's and children's healthcare in tribal regions, and established a pivotal organisation that continues to serve women in the field of science and technology in India, passed away in 2001. Her phenomenal academic and social contributions can and should never be forgotten.
References