On the 4th of April, women's marches were held across India right ahead of the 2019 General Elections. Women across the nation marched together to raise their voice against the increasing levels of hate and intolerance in India. According to the statement released by various women's groups, "Women's March for Change is an inclusive platform for diverse communities of women and transgender people – farmers, students, activists, professionals, artists, workers, persons with disabilities, academics, journalists, lawyers, sex workers and forest dwellers – to dismantle this regime of oppression, towards a just and peaceful future."

In various cities, women came together in solidarity and registered their discontent towards the current political climate of our country. Grievances of farmers, gender and sexual minorities, lower castes, Muslims, and other marginalised groups were also highlighted in the march. The displacement of Adivasis from the forests, the lynching of Muslims and Dalits, negligence towards farmers' issues, increasing to women's safety, are some of the alarming concerns which the Bhartiya Janta Party (BJP) has so far left unaddressed.
In Delhi, women marched from Mandi House to Jantar Mantar against the "anti-women, anti-worker and anti-Dalit" Modi government.  They held posters demanding the release of activists Shoma Sen and Sudha Bharadwaj and raised slogans against patriarchy and casteism. "Things have never been this bad in the country," Shabnam Hashmi, one of the core organisers, told The Hindu. "It's not that violence was not happening earlier. But we don't know of any government that literally felicitated the murderers and rapists."
Women's vote can make a difference, the group says. Social activist Anjali Bhardwaj told SheThePeople., "They want to send out a clear message. One of the main reason to do this before is to say that we do not espouse any policies which lead to further inequality, discrimination and hate. will keep these issues in mind while voting and we will not vote for anyone who is complicit in growing misogyny."
Here are some pictures from the #WomenMarch4Change events that were held in various cities.
1. Agra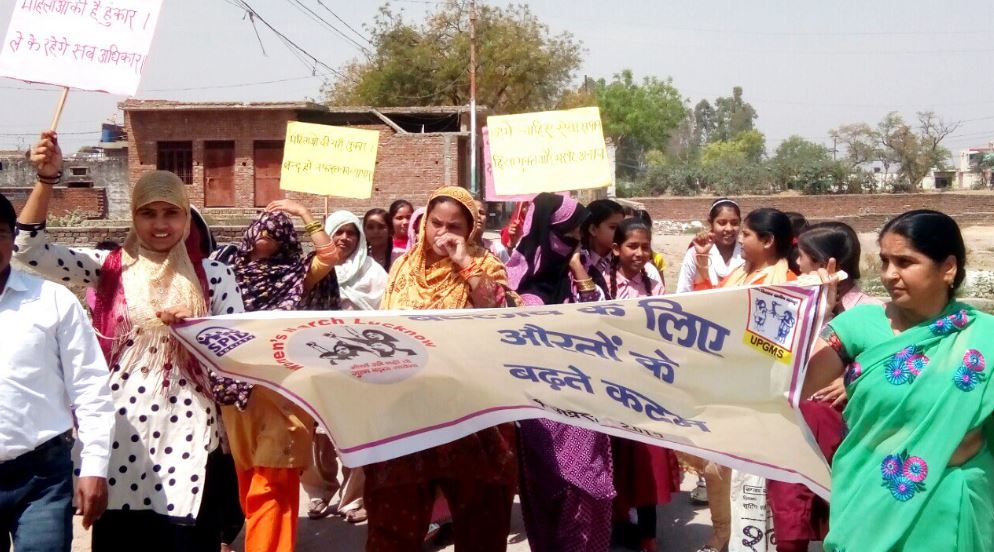 2. Banda, Uttar Pradesh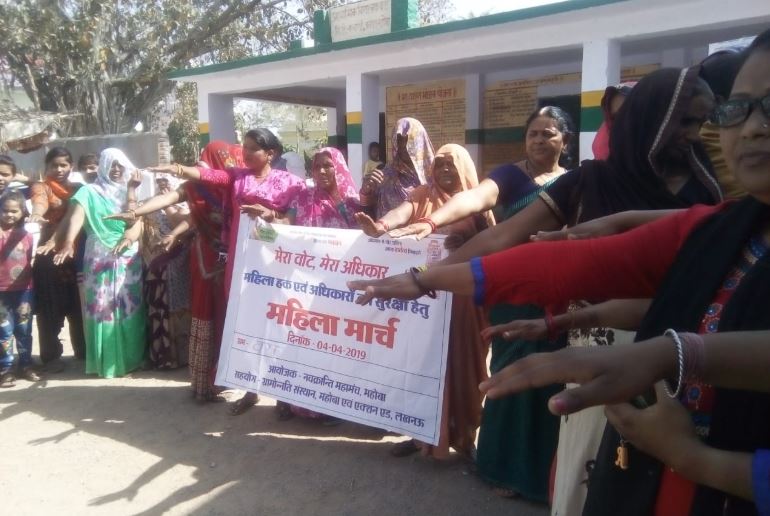 3. Bengaluru, Karnataka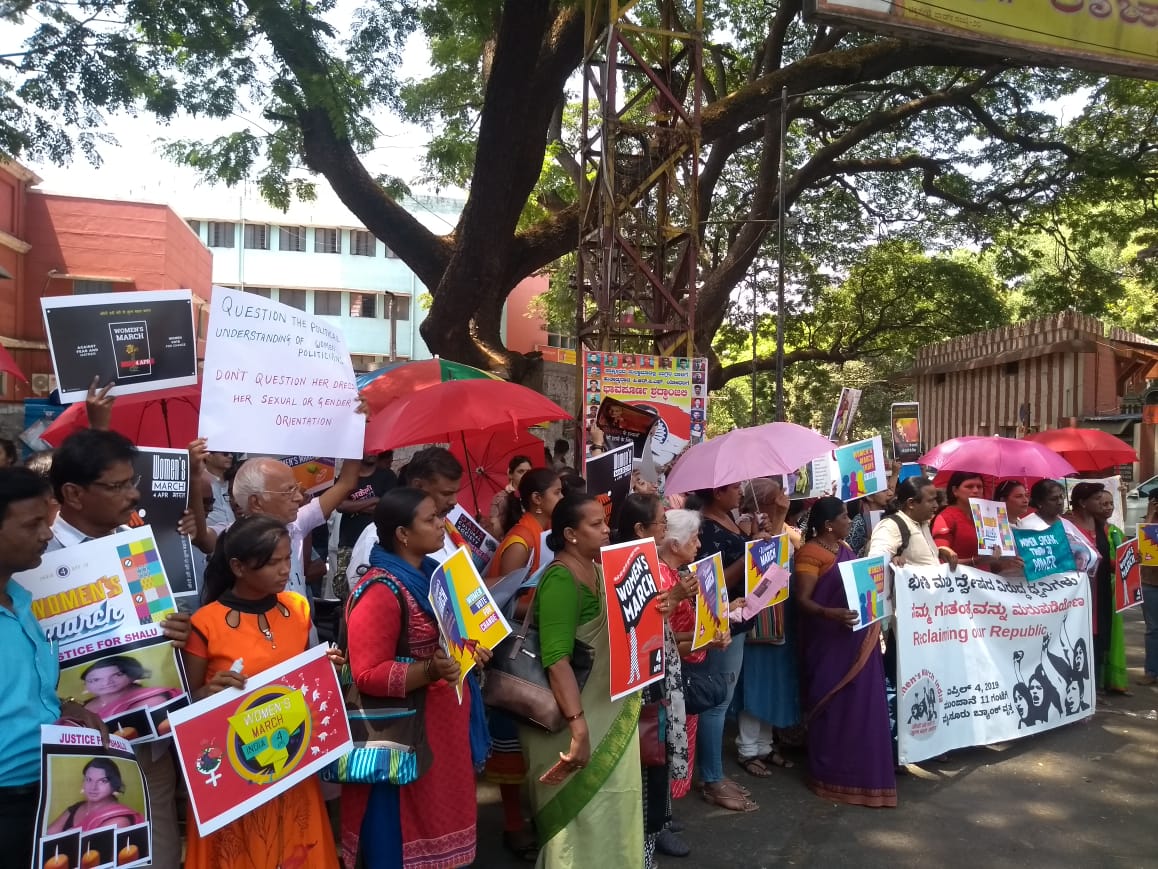 4. Hamirpur, Uttar Pradesh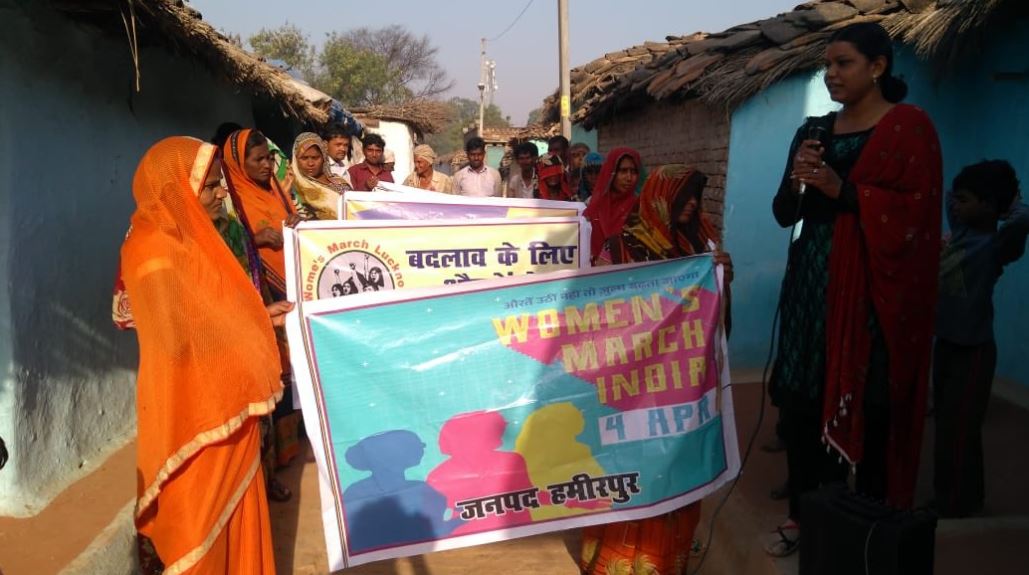 5. Chennai, Tamil Nadu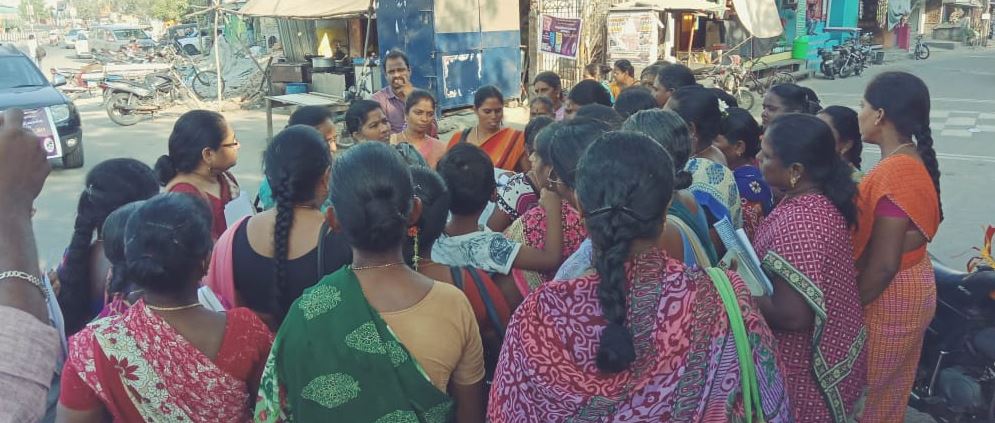 6. Jaipur, Rajasthan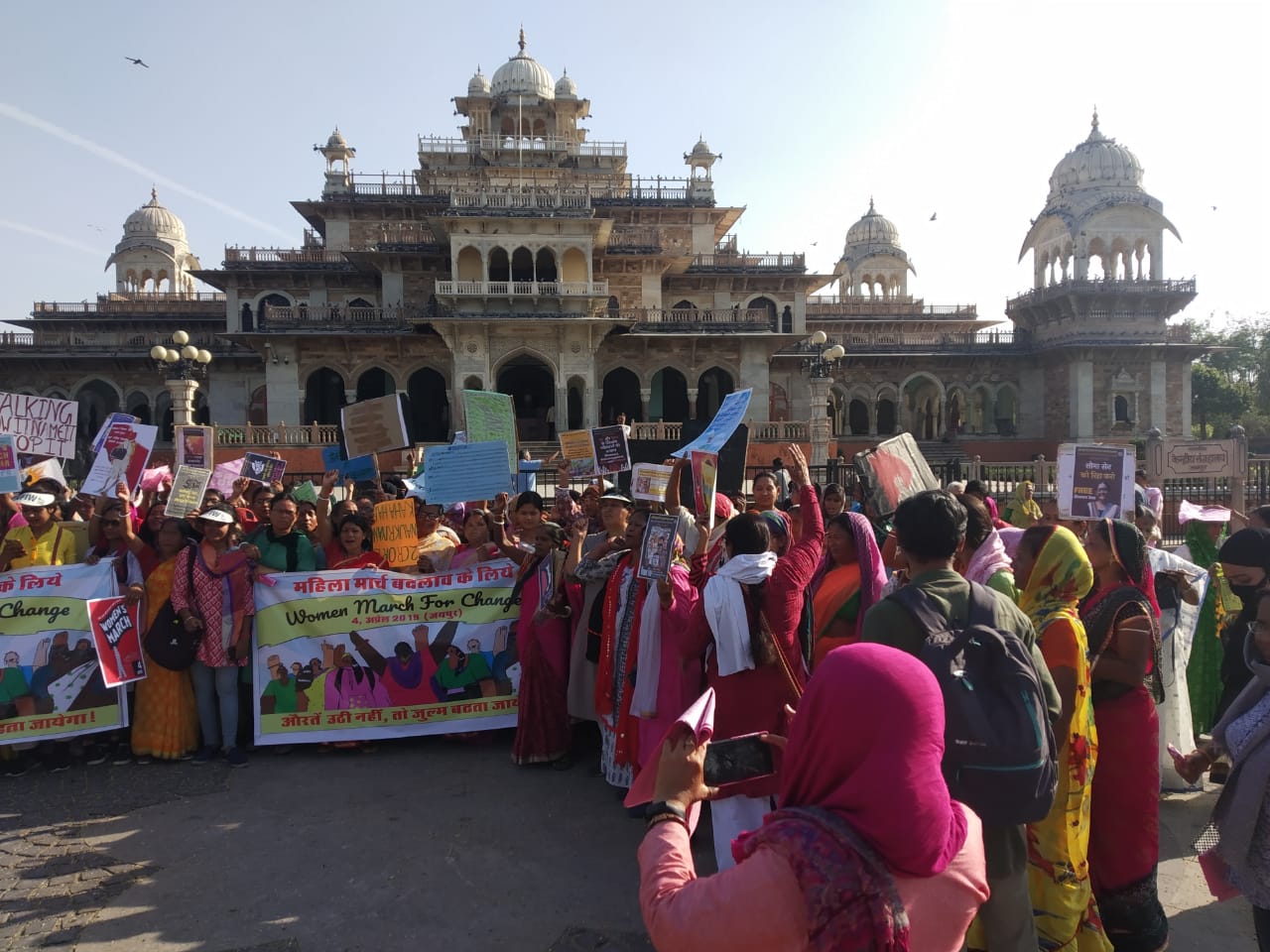 7. Karur, Tamil Nadu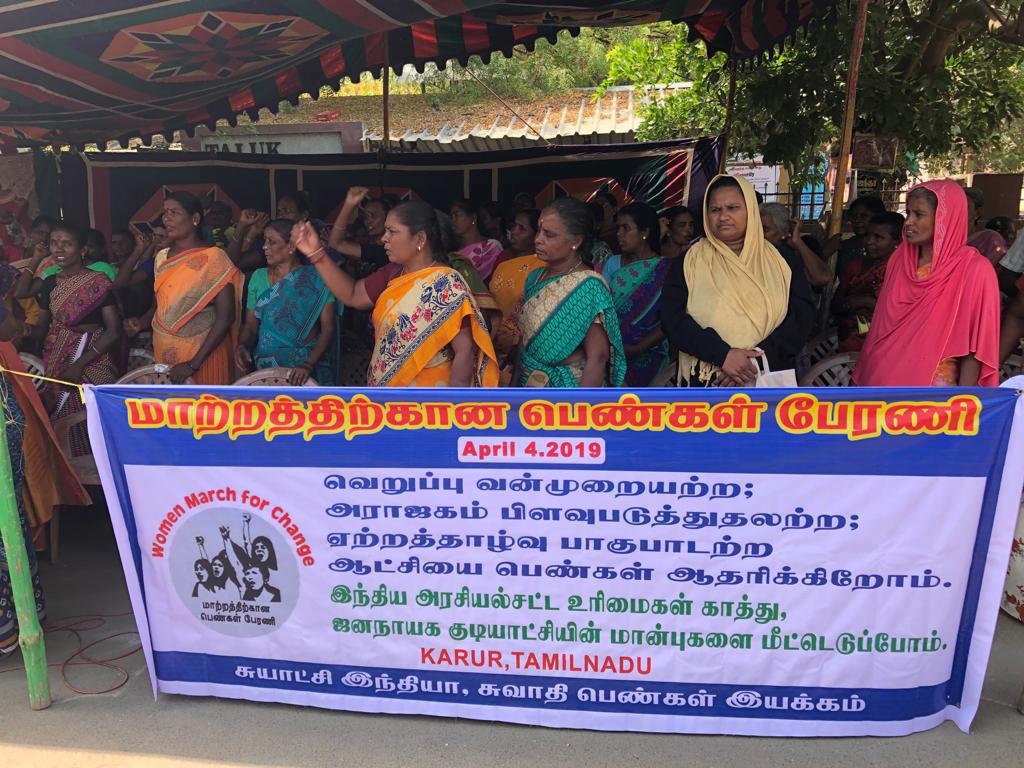 8. Kolkata, West Bengal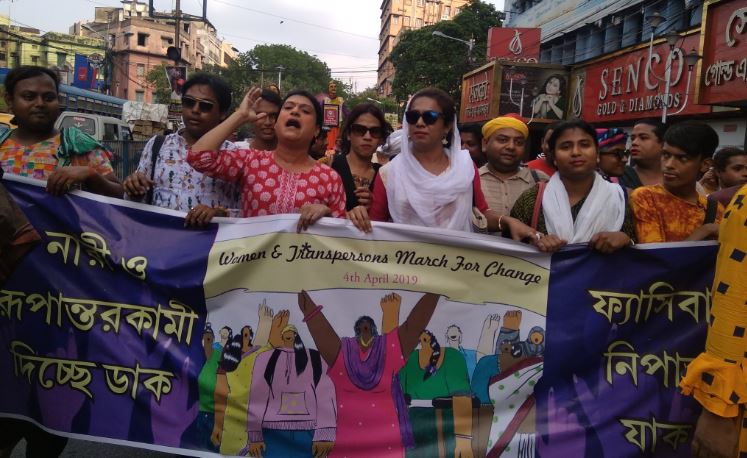 9. Lalitpur, Uttar Pradesh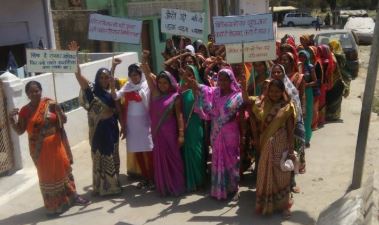 10. Jaunpur, Uttar Pradesh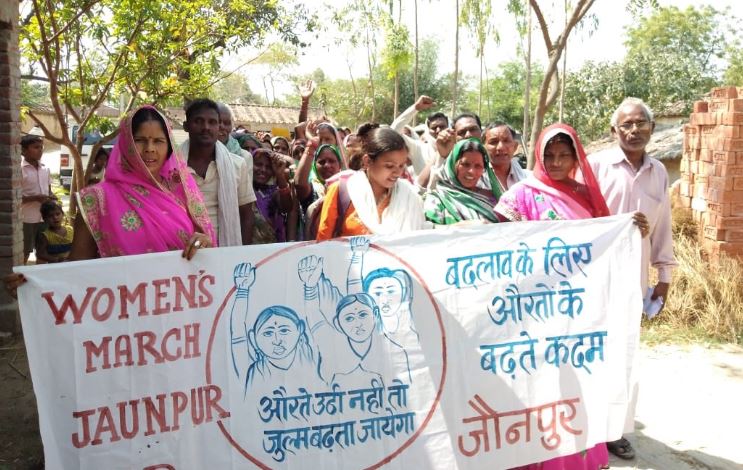 11. Mumbai, Maharashtra

12. Delhi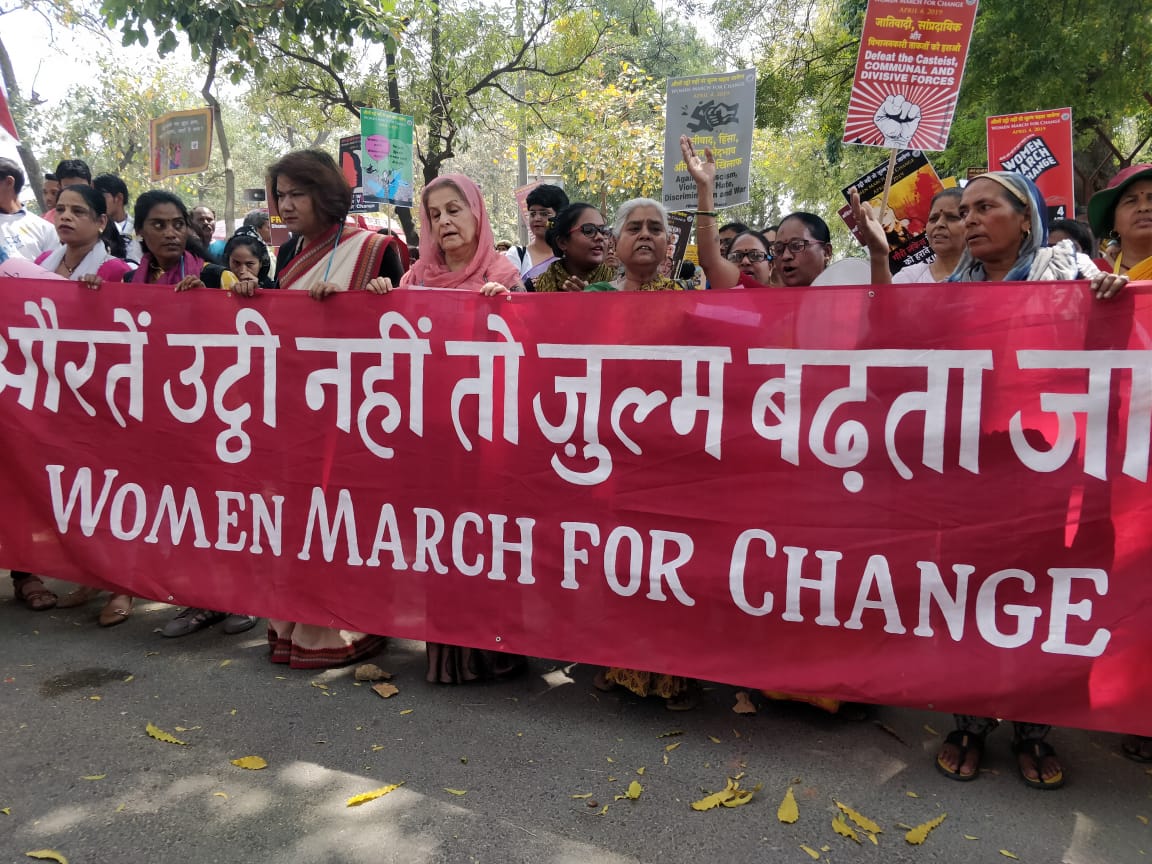 Also read: Women's Groups Release A Statement Prior To The 2019 Lok Sabha Elections| #WomenMarch4Change
---
Featured Image Credit: Japleen Pasricha