Posted by Deshdeep Dhankhar
We, students from South Campus, have started a bus campaign against BJP and the Modi government. We circulated copies of the Preamble of the Indian Constitution and asked people to vote out BJP and save our Constitution. We also shared the disadvantages of privatisation of education, cutting of education funds, growing unemployment and many more, criticising how the current government has been mistreating Indian students across the nation. The best part was that not a single bus driver or conductor stopped us and we got overwhelming responses from the public.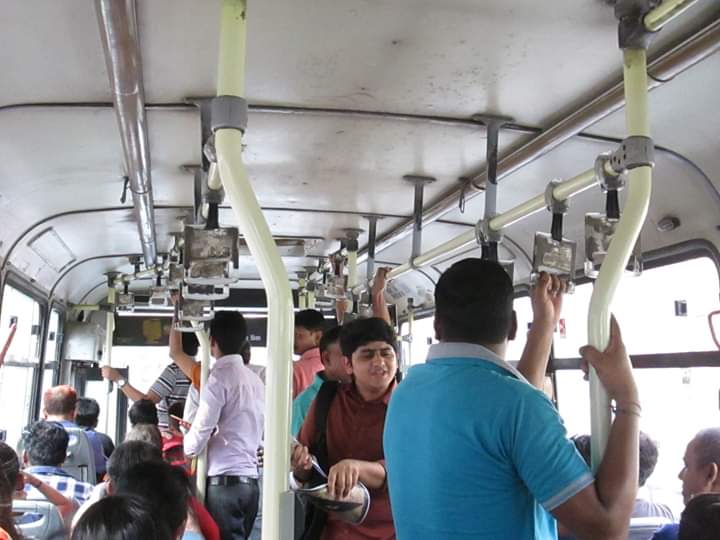 The main reason for this campaign was to save our Constitution. We believe that if the BJP government comes back to power, they will change our Constitution and we will lose our basic rights. This government is also directly attacking the education system, so we must fight to save our education system and our fundamental right to education.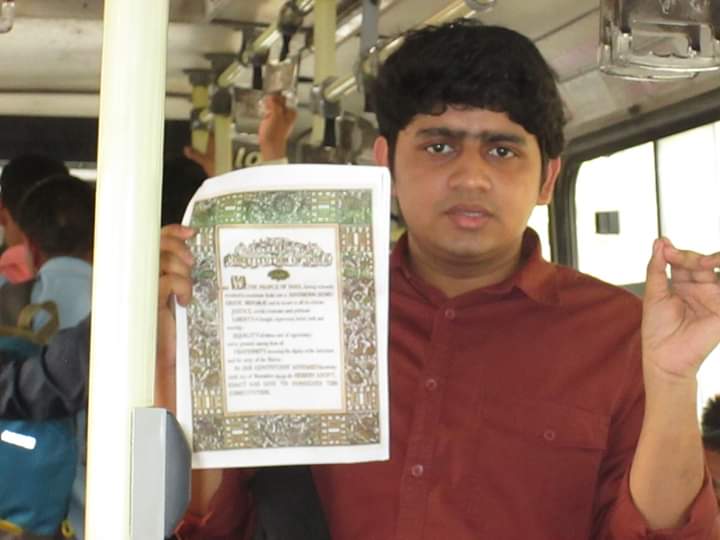 Our main focus was to share the reality of this government. At the time of UPA the education fund was 4.27 % of the central budget. But now, in 5 years, this NDA government has reduced it to 3.78% of the central budget. 24 lakh government jobs are vacant & it's not our data but by MHRD. We have also witnessed how they have cut sheets in higher education like Masters and PhD.
In the last 5 years, students have been continuously fighting on the streets for their basic rights like affordable education and fair exams. Let's not forget that when SSC aspirants protested for fair examinations to be conducted, they were beaten up by the police. All the anti-student policies like 13 point Roster, fund cut in Research, no permanent jobs after PhD and other countless policies were introduced by the BJP government. Anybody can see that BJP is a serious threat for the student community.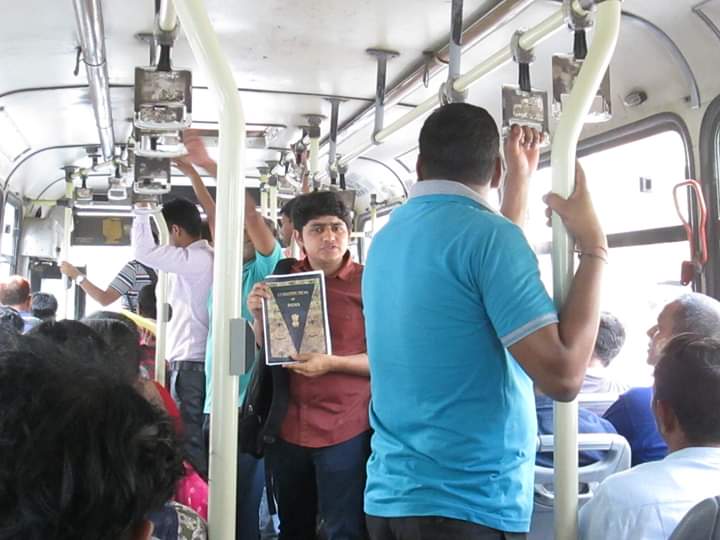 Also read: Development For Whom?: What The 2019 BJP Manifesto Has To Say
There are a few more things we covered in our campaign. The ruling party has been responsible for the intensifying violence against women, Muslims, Dalits, and Adivasis propagating an atmosphere of hatred and fear. It has also produced unprecedented rates of unemployment, colluded with Adanis and Ambanis to further exploit the working poor of this country, has systematically tried to destroy public education and state welfare provisions, has worked concertedly towards dismantling democratic institutions, has violated the fundamental ethos of our constitution and sought to silence every voice speaking out against this draconian regime – the list is endless.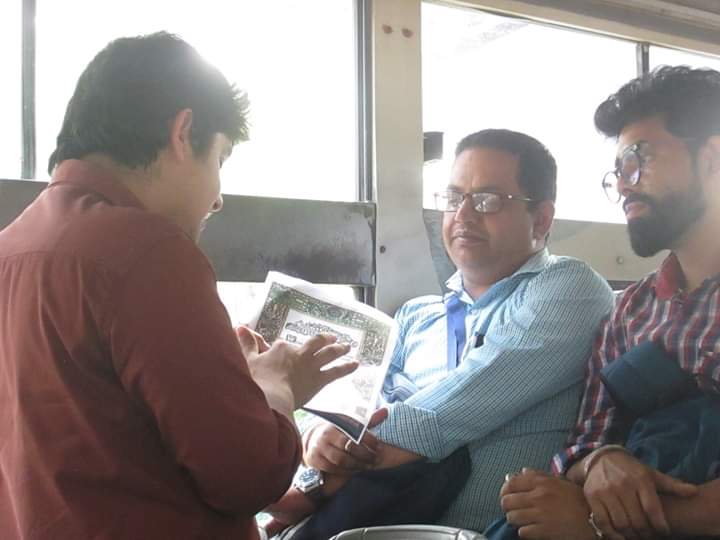 We were a group of 7 students – 3 women and 4 men. I, Deshdeep Dhankhar, initiated this campaign by initially calling all organisations, but only individuals or non-organisational student members joined this campaign. We covered bus routes from South Campus to New Delhi and Nehru Place. In the second phase, we covered bus routes from Inderpuri to Ambedkar Nagar and Nizamuddin.
Also read: In Photos: #WomenMarch4Change In 131 Locations Across The Country
---
Author's note: The statistics mentioned in the article is referenced from here.
Deshdeep Dhankhar is a Delhi based Student Activist, currently studying Political Science in Delhi University. You can follow him on Facebook and Twitter.
Photography credits to Malien De