The recently held World Summit Awards (WSA), celebrated the work of local innovators using digital platforms to enhance society. In the category of Health and Well-Being, the organisation, MedHealth TV was chosen for the year 2018. This web portal offering medical advice (on maternal health, pregnancy, women's health, postnatal care) in regional languages, is the brainchild of Dr Padma Rammoorthy.
Founded in 2015, the website has developed from being a content portal for women's health into an active online network with services offering calculators, blogs, advice and chat with doctors. The enormous potential and reach of internet connectivity has been the base for this organisation. In her interview with FII, Dr Padma Rammoorthy shared her journey and the future plans for MedHealthTV.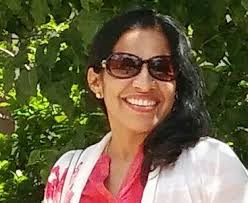 ​Ambica G: Can you briefly describe your experiences growing up and interests in medicine?
Dr Padma Rammoorthy: My mother was a doctor, and she had a clinic at home. So I have distinct memories of my childhood that involved patients, their trials and tribulations, and the difficulties they faced. My mom was my inspiration, and I was determined to follow her footsteps and be a doctor. After completing my MBBS, I relocated to the United States. But I aborted my plans for a clinical internship there for a multitude of reasons. My heart was set on returning home and making an impact, but I had no clue what exactly I wanted to do in India.
​AG: What is MedHealth TV, can you explain how it came into being?
Dr PR: Patients in India hesitate to ask doctors questions during their visits. Doctors, too, are overburdened and do not have time for health education. The educated have multiple resources to fall back on. But the illiterate have nowhere to go.
With this background, the onset of mass mobile connectivity over the past decade opened a new channel of communication. While millions of people had smart devices connected to the internet, there wasn't much of local language content.
We simply leveraged this to address the health education problem. Women's health issues have always been considered taboo and health information is something that is typically passed on from mother to daughter. Superstition and myths dominate maternity and pregnancy, and there is a crucial need to get accurate medical information to all women in India. The number of doctors is scarce, and their time with patients limited, thus health education suffers.
Women's health issues have always been considered taboo and health information is something that is typically passed on from mother to daughter.
All of this manifests in maternal mortality, infant mortality and other health issues affecting women in India.
MedHealth TV set out to solve this problem. The timing is apt to reach out directly to the customer bypassing all other means of communication, as a digital revolution is just unfolding in India now. Determined to reach out to every woman in India, our easy to comprehend, local language animated videos are accessible free of cost at the click of a button. Our videos have cumulatively attracted more than 50 million views, prompting our viewers to seek more by way of interaction and queries.
​AG: MedHealth TV started as an individual interest and has transformed into an innovative start-up. Can you share about the team that makes this possible?
Dr PR: I am a founder, I am a physician with a zeal for technology. My Co-founder Dr Madhu is an Engineer and handles technology. I have another partner based out of the US, he handles the strategy. Also, we have a very small animation, video editing team for the content. I also have a couple of doctors, who I seek for specialist help.
AG: The state of maternal health in India, is dominated by family and hence cultural practices co-exist with allopathic practices, can you share your views about this? Is there a visible change with more men participating in child care, support for women during pregnancy?
Dr PR: In India, pregnancy has been and most probably will continue to be a family affair. Family participation is there before, during pregnancy, and in post-partum. I get lots of queries relating to some cultural practices, food preferences, and also about modern allopathic practices like ultrasound. I am glad that people are hungry to know more about their pregnancy and want to do the best for their baby. This is good.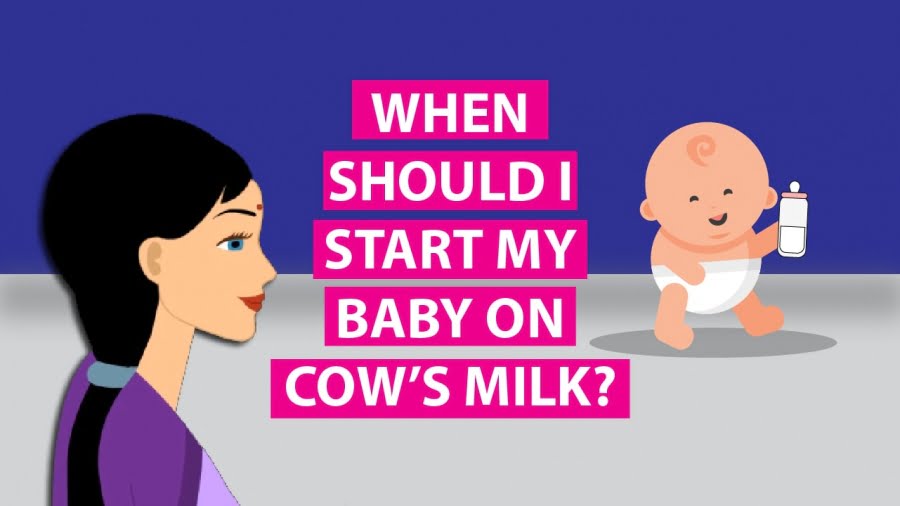 As far as the participation and support of men in pregnancy and childcare – I do get a lot of questions, mostly through mobile phone, and my instinct is that they are mostly from tier 2, 3 cities and from men. I guess it is because mobile phones are still owned by men and most accounts are also in their names. Sometimes, the question probably is posted by the spouse. I am happy that men are showing increasing participation in pregnancy.
In most western countries, men are more involved in their spouse's pregnancy and also during childbirth. This makes them more sensitive to women's issues and also helps in creating that bond between the child, mother and father. This change is also entering India as we are witnessing more participation from men. But it is going to take many more years especially in rural areas, where it's still a taboo for men to be involved in women's health.
AG: Are there any good practices from the government schemes that are helpful?
Dr PR: I came across a scheme in Telangana that I was really impressed by. The government was giving birth assistance kits to new mothers. This kit contained soaps, oil, talcum powder, mosquito net, and a soft blanket to wrap the baby. This was given along with some financial incentives. The cash incentives are transferred in instalments. This has apparently helped in increasing institutional deliveries. They have also created a special cadre of midwives which has apparently had a good effect. It has improved quality of midwives, training them in recognising signs, symptoms during pregnancy.
At the national level, there are also a lot of schemes under the NRHM. The Pradhan Mantri Surakshit Matrathva Abhyan where antenatal check-up for mothers, are done by private doctor consults on one day of the month under the government scheme. MedHealth TV that uses mobile phones for health services is helping pregnant women in many ways.
AG: Post -partum depression does not feature in many households. Do you see a change in these trends with so much information available?
Dr PR: I can't comment on how aware people are of postpartum depression, I am planning to bring out a video about it. Mental health of a mother postpartum is mostly neglected as the attention after delivery usually shifts from mother to the baby. A new mother is already going through a new phase in life. Post-delivery, women go through emotional moments with changing hormones. Postpartum issues could be trickier in rural areas. Health workers in rural areas may need the training to spot issues early.
A lot more awareness among family members regarding maternal mental health is needed. Most of the time, the issues are trivial and counselling and giving that extra attention to the mother is all that is needed. Post-natal traditions have been around and they do help in rejuvenating mothers. But some of the practices are outdated and pregnant women should be judicious in choosing what is right for them and their baby rather than blindly believe something baseless.
AG: Can you explain the services offered by MedHealth TV and how it connects its audience with blogs and videos?
Dr PR: MedHealth TV started as a YouTube channel, and has evolved over time in terms of the quality of the content, more languages, and storyline. The animations are customised based on the region they cater to. We get a lot of queries through our user accounts and comments section. Our advice is unbiased, and we offer an additional channel of communication to their physicians and not meant to replace their physicians.
Determined to reach out to every woman in India, our easy to comprehend, local language animated videos, are accessible at free of cost at the click of a button.
Most of these queries are second-opinions on their doctors' advice. We also get queries regarding diet, nutrition, baby movements and so on. We answer them and also direct them to the blogs where we have explained these aspects in great detail. We also make sure we direct them to meet their physician when any issue needs physical examination or needs immediate attention, because, whatever we do is by no means a replacement to the consultation. In addition to all these, We have blogs, basic calculators on our website in regional languages.
AG: What are the most common queries that you receive, and in what languages?
Dr PR: Most queries are related to diet, fertility, and advice on how to conceive a baby boy. Women are also particular about normal delivery. We explain that pregnancy is not a disease, but a natural process. Having a baby boy or girl is not important, what is important is having a healthy. baby Having a normal delivery or a C-section is dependent on various factors.
While one can try and practice a healthy lifestyle during pregnancy and hope for the best, sometimes things can go wrong. Medical advancements have made c-sections
possible. If one has to have a c-section, one cannot really blame the doctor or the mother for it. I know, unnecessary C-sections do happen for financial gains sometimes, and it is deplorable, but one cannot paint every doctor with the same brush. And regarding which language gets more traffic – it is Hindi and next is Telugu. We also partner with Tata Trust's Project DRUV, which beams our content to hinterlands of Rajasthan. And following Telugu, Kannada and Tamil are popular.
AG: What are the further plans, expansion, vision regarding MedHealth TV?
Dr PR: The doctors who volunteer with us have expressed interest in teleconferencing. But we are a small team right now and that requires more financial and other kinds of resources. So, I have side-lined these projects as of now. Hopefully, in the future, we will expand. And, presently, I am planning to start a newsletter, a chatbot, and more.
Also read: In Conversation With Srilekha Chakraborty: The Curator of #PeriodsPeCharcha
---
FII thanks Dr Padma Rammoorthy for taking out time to do the interview. You can visit MedHealth TV's website here and check out their YouTube channel here.
Featured Image Source: MedHealth TV