Victoria's Secret has officially cancelled its 2019 show and we are more than just thankful. It was high time we got over a show a cumulative impracticality of clothes, glitz and glamour, and definitely the 'Angels'.
Even as of 2019, Victoria's Secret is still the largest lingerie retailer in the US market or as Forbes frames it, has 'the largest piece on the market'. The VS fashion show has forever been the spectacular sight of angels prancing down the runway with the quintessential wings and bedazzled undergarments. With a swaggering gait, these angels walk down the runway to the beats of a pop star's musical performance.
But what happened to something that sounds so 'magnificent' merely in words?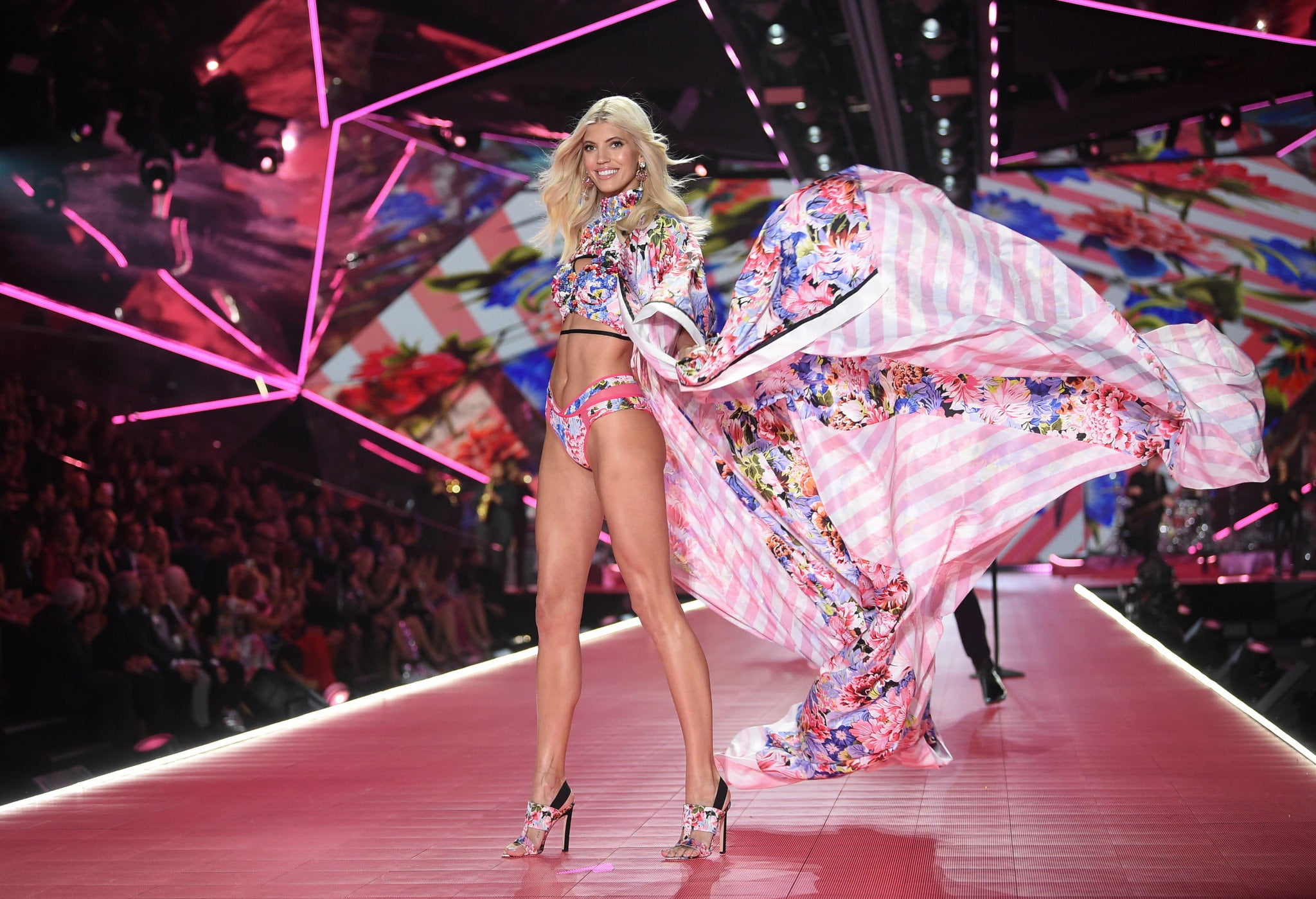 As Forbes put it earlier this is year 'Victoria's Secret parent L Brands LB +0%, which also owns Bath & Body Works, saw its shares slump as much as 10% Thursday afternoon—a 75% plunge from their record high in late 2015—as Victoria's Secret, the No. 1 U.S. lingerie label, extended a string of sales declines since 2016. The chain posted a 3% drop in fiscal fourth-quarter comparable sales, including a 7% decline at its physical stores. The unit's merchandise margin narrowed "significantly" after the company had to slash prices and deepen promotions to clear unsold merchandise inventory.' It added, 'L Brands said it is closing an estimated 53 Victoria's Secret stores this year, cutting its store square footage by 3% in North America. That will follow another 30 store closings in 2018, double the historical annual average of 15 closings for the brand. As of Feb. 2, Victoria's Secret had nearly 1,200 stores in North America.'
There could be several reasons why the sales of the brand went down. But something remarkable that arose in the whole thread, as to why the sales dipped, is that people are now trying to move away from the idealisation of model figures that the brand is infamous for.
According to USA Today, L Brands, the parent company of the Victoria's Secrets announced the cancellation during the company's third-quarter earnings call. In its report, the company said, "Given the decline in performance at Victoria's Secret, we have substantially pulled back on capital investment in that business while we focus on ensuring that our merchandise resonates with customers," as per USA Today's report.
people are now trying to move away from the idealisation of model figures that the brand is infamous for.
In an article published on Variety.com in 2018, it says, 'And the Victoria's Secret brand itself has waned in recent years, as customers have begun to favor bralettes and body inclusiveness over push-up bras and washboard abs.'
In another report by Coresight Research, that analysed the US women's underwear market, the following findings were gathered.
'Victoria's Secret, the top women's intimates' retailer in the US, has lost market share since 2013 when it held 31.7% of the market; in 2018, its share of the market was down to 24.0%.'
'Market forces are reshaping the US intimates' industry landscape, with an increasing number of entrants to the category over the past 10 years. Emphasis on body positivity and inclusivity are spurring change, particularly in the evolving definition of sexy. Styles are changing to focus on fit and comfort with the help of artificial intelligence (AI) and other technologies.
Also read: In Search Of The 'Perfect' Body
Last year in November, the Chief marketing officer of the brand, Ed Razek, made a controversial statement regarding the representation of transgender models in their shows. In an interview with Vogue, he said "So it's like, why don't you do 50? Why don't you do 60? Why don't you do 24? It's like, why doesn't your show do this? Shouldn't you have transsexuals in the show? No. No, I don't think we should. Well, why not? Because the show is a fantasy. It's a 42-minute entertainment special."
He also marked, "I don't think we can be all things to all customers. It is a specialty business; it isn't a department store." Talking about plus-size models and why VS doesn't endorse them he said: "Do they take the place of somebody who worked for a year for the opportunity and cried when they found that they got it?"
The statement is particularly problematic as it comes from the largest lingerie brand in the world. While the brand is representative of women, to hyper sexualise them and take into consideration only a small pool of people based on their body type adds to the stigma that already exists in the society. Although he apologised for his comments later, you get no brownie points to guess that the apology is a diplomatic feat to maintain the consumer base of the brand sans which the brand has no value. Nonetheless, what's remarkable is, the agency they assume to comfortable pass off insensitive statements.
the downfall of this huge brand brings into perspective the gradual implementation of body positivity and moving away from such idealised notion of female bodies.
Racism and body shaming is still a prevalent practice around us and this is proof. Amidst all of this, the idealisation of the super-thin female bodies adds to the persisting issue; now add to that what Razek has to tell about plus-sized models. Besides, although we're legally advancing nations with trans rights, much less can be seen in practicality. Not intending to include trans models because the 'show is a fantasy' is no more than saying that a person refuses to move out of age-old notions of sexuality based on draconic societal norms
Nevertheless, the downfall of this huge brand brings into perspective the gradual implementation of body positivity and moving away from such idealised notion of female bodies. And that is certainly a win for us against these brands that set some awfully unrealistic bars.
Also Read: Confessions Of A Skinny Girl: Your Comment On My Body Is Rude
---
Featured Image Source: melmagazine.com