It has been fairly challenging to keep track of all the nicknames I've received throughout my childhood. However, one moniker stands out to me the most: "moti" or "fatty" in English. As a child, I was overweight and later struggled with obesity throughout my teenage years. Unsurprisingly, I experienced severe bullying, body image issues, and, eventually, weight discrimination. 
For years, mainstream media and magazines had only ever featured thin women, which left me feeling insecure. The television shows and films with the plot of the unhappy fat girl finding happiness and love only after a dramatic weight loss also did little to improve my self-esteem. However, the absolute worst was my experience with health care providers.
I can still clearly remember doctors asking me to stand on the weighing machine before I could even describe my health issue. A lengthy speech on weight loss was given shortly after that. By the time I was 18, I was so frustrated that I frequently weighed myself before appointments so I could provide a prompt answer regarding my weight before doctors even inquired. 
Today, when I discuss my experience with obesity, often the topic of "body positivity" and how fortunate my generation is to have been able to grow up in such an accepting society comes up. Many people seem to believe that because Generation Z was exposed to the social media revolution so young, they also "grew up" with body positivity. And while this may hold true for the younger members of Generation Z, it does not necessarily apply to the older members.
In fact, for a generation that is believed to thrive on body positivity, I had negligent exposure to it in my early to mid-teenage years. 
In 2016, Ashley Graham made headlines after appearing on the cover of the Sports Illustrated Swimsuit Issue. This was the first time I saw a plus-size person like myself in such a well-known magazine, and it felt quite strange to see some real representation. Yet, in the same year, I was still just a teenager obsessed with thigh gap Tumblr, thinspo Pinterest and the size zero story.
Like all millennials and older members of Generation Z, my relationship with my body was shaped in some ways by the women in the family, just as theirs was by the generation that came before them. This stands in stark contrast to the younger Generation Z, whose body image is influenced by a combination of mainstream social media trends and the familial environment. 
When I was growing up, social media was mostly about low-quality photos of animals, food, and social events. In recent times, social media has been a whole different story. It now gives the younger members of Generation Z the chance to personalise their feeds, build communities, and connect with like-minded individuals. Personally, I believe it was this shift in social media trends and technology that ultimately fuelled the growth of the body-positive movement.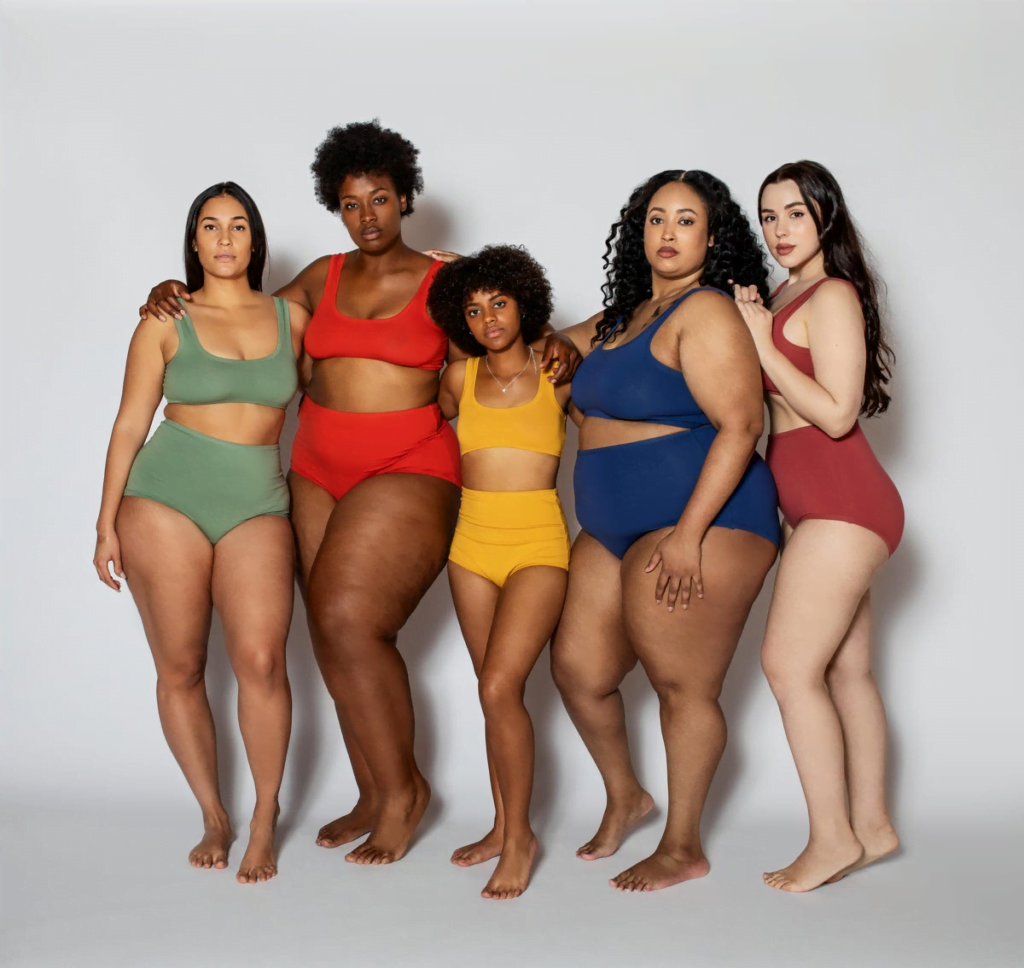 The 1960s' Fat Acceptance movement served as the inspiration for the present body positivity movement. The now-expanding body-positive movement strives to promote love and acceptance of all bodies in an effort to improve body image. However, with social media's growing influence, it has taken a different turn—leading to health concerns. 
Obesity is a chronic illness with risk factors that are primarily brought on by "obesogenic" changes, such as industrialisation, economic growth, nutrient-poor food, and sedentary lifestyles. While it is undeniable that body positivity is beneficial to mental health, there is a large debate as to whether it has obscured the serious risks associated with carrying excess weight on the body. In this context, a very important question remains unanswered: Is Generation Z celebrating body positivity or obesity?
It's easy to assume that social media is to blame for obesity if it's what fuelled the body positivity movement's growth. However, this is untrue. Generation Z has simply used social media as a platform to voice their opinions. Yet social media has greatly aided in the normalisation of obesity, which is a serious concern. Unfortunately, I believe that under the guise of body positivity, inadequate attention is being paid to the urgency and significance of the risks associated with obesity and excess body weight. 
Being formerly obese myself, I firmly believe that, regardless of how they may feel about it, we shouldn't really be telling obese people that carrying excess weight is "healthy." As a society, we shouldn't be shaming it, but we shouldn't be glorifying it, either. Instead, ideally, we should strive to adopt a body-positive stance while encouraging healthy habits. However, this is easier said than done. 
People often find it difficult to shift their perspective due to conditioning, stereotypes, self-hatred, insecurity, and judgement—making the concept of "loving your body" seem inauthentic or even out of reach. If loving yourself was so easy, all of us would already be doing it. Fortunately, this is where body neutrality enters the picture. When unconditionally loving your body doesn't feel natural, body neutrality is the best way to go. 
Unlike body positivity, body neutrality represents a middle ground. It rejects the notion that our value is derived from the appearance of our bodies and instead emphasises the value of the body as a whole. Body neutrality includes in its definition the things that our bodies also house, such as our thoughts, interests, values, and personality traits. It calls attention to progress rather than perfection and recognises that we don't always have to have a positive attitude toward our bodies. 
When you consider that, sadly, Generation Z still partially perceives bodies as "commodities" or "trends," body neutrality's significance increases tenfold. A decade ago, when being thin was trending, "diet culture" entered the scene. Now that being "curvy" is in fashion, an almost anti-diet culture involving Generation Z silently declaring weight loss as a taboo subject has emerged. It appears that we've collectively dismissed the idea that you can love yourself and accept your body while still wanting to change it. 
With eating disorders and body shaming on the rise, people's reluctance to discuss weight loss is reasonable. However, instead of avoiding the topic entirely, we should educate people about how to lose weight in a safe and healthy manner. After losing a few kilogrammes, I personally feel healthier both physically and mentally, and I know that many other people feel the same way. Body acceptance should mean having the freedom to live your life without feeling ashamed about your body, whether you want it to change or not.
I also believe that it's equally important to consider whether obese people are receiving the right information about their body's condition and the risks that means they're exposed to. Although having a positive or neutral body image is crucial for overall health, it must be balanced with the right health education if it is to be truly beneficial for everyone. 
Obesity is already a global epidemic, and to properly address this health challenge, we must maintain a correct clinical definition and self-perception of what constitutes "normal" weight, along with encouraging healthy eating habits, regular exercise and respectful conversations on body image. 
A casual or hurtful remark might serve as the catalyst for developing a bad body image. Whether or not the words were meant to have that effect on you, they nonetheless manage to do so. Thus, judgment is never a helpful strategy. It's important to distinguish between health awareness and shaming because nobody should ever be made fun of for their weight or eating habits. While being "thin" or even a "normal weight" doesn't guarantee you'll be healthy, there's no denying that obese people face greater health risks.
From a health perspective, as obesity rises annually, plus-sized influencers and advocates of fat acceptance should assume responsibility for validating health officials' concerns. There is no right or wrong in this debate, and it shouldn't be about being fat or thin.
Instead of blurring the line between glorifying obesity and body positivity, we should educate people about it in a non-discriminatory manner, actively combat the biases that fat people encounter, and encourage respectful conversations on body image.  
Also read: Where are the Bespectacled Brides? The Socio-Cultural Politics of Wearing And Shedding Glasses
If I've learned anything from body positivity, it's that being in good health shouldn't be a prerequisite for respect from other people. People who are overweight shouldn't have to defend their weight every time they visit a doctor or are in public. Health may have only emerged in discussions about fat people, like so many other topics, mainly because it is assumed that anyone who is overweight is unhealthy.
However, it's important to note that because you can practise healthy habits without losing weight, body size alone is not a reliable indicator of how healthy someone is. Even without weight loss, studies have shown that healthy habits like exercise and a varied diet of nutrient-dense foods improve health. To say the least, even though I was plus-size, I deserved the respect to live my life without discrimination or shame and so do all other larger-bodied people.
Also read: Why Are Fat Women Misrepresented In Indian Advertisements?
---
Apekshya Basnet is a 20-year-old economics undergraduate student at Jamia Millia Islamia. Her interests include health economics, obesity, body image and weight discrimination in healthcare.  
Featured image source: Allure