A campus is a space where ideologies, information, personalities, and identities are formed, nurtured, and explored. It is an integral part of an individual's formative years. Campuses bring together people of different ages, aspirations, gender, and social locations. In that sense, a campus space ought to be inclusive, welcoming, and fluid.
But do our campuses embody these things?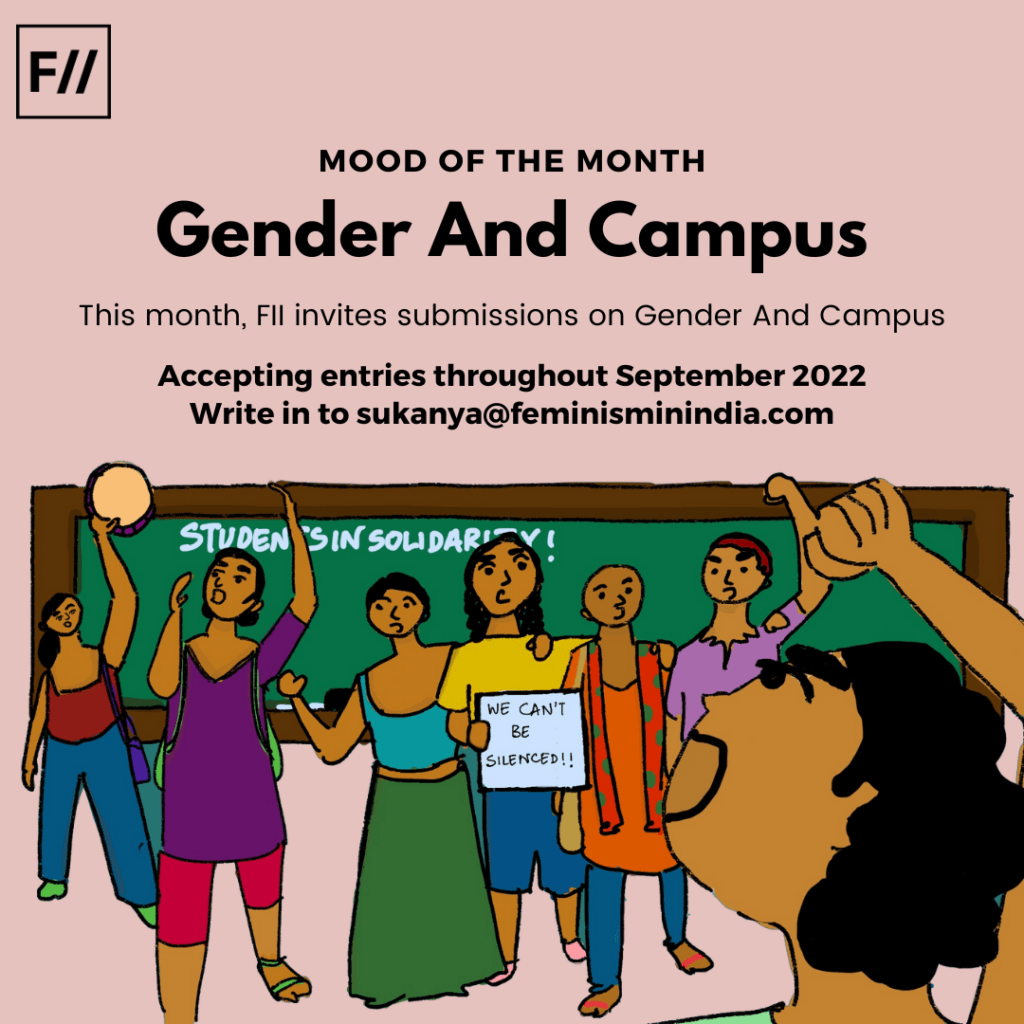 In recent times, we have seen how campuses have also become spaces to police, silence, and discipline students, as per popular morality. Be it the student outrage over discriminatory hostel timings for men and women, or dress codes, student voices have been raised time and again, to protest against various practices that are contrary to freedom of expression and individual agency.
Caste-based discrimination has also been widely reported on campuses, leading to mental health stress and several deaths by suicide, among students. Women and gender minorities are especially subjected to multiple kinds of systemic and social discrimination, to force them into subservience.
Also read: Trans Voices In Campuses: The Need For Safe Spaces Beyond Electoral Lip Service
Gender plays an important part in determining who faces more surveillance and violence on campus. This begins right in classrooms, where women and individuals from marginalised sexual identities are seldom given the same value or respect as the men in the batch. Body shaming, slut shaming, sexual harassment, and other kinds of violence are rampant in most campus spaces, as recounted by several women and queer individuals.
Gender bias also shows itself in the way our textbooks and study materials are curated, with language and concepts that often reinforce gender binaries and encourage the continuance of gender discrimination.
Teachers on campus also become targets for discrimination despite being in a certain position of power. The top research and organisational positions are seldom handed to women, and their work and intellect often remain undervalued and overshadowed by their gender roles.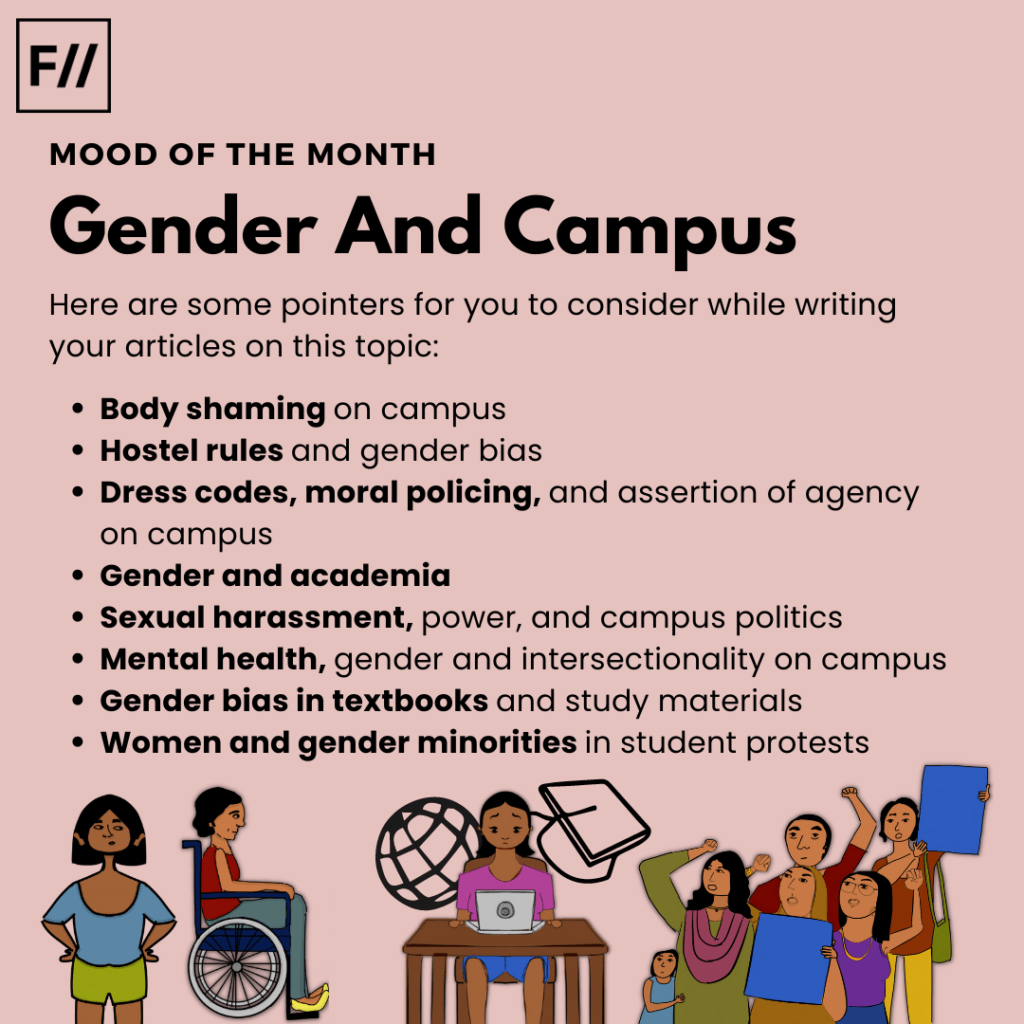 To comprehensively address the various ways in which gender manifests itself on campuses, we at Feminism In India invite submissions on Gender and Campus, throughout September 2022.
Here are a few pointers which may help you articulates your thoughts:
Body shaming on campus
Hostel rules and gender bias
Dress codes, moral policing, and assertion of agency on campus
Gender and academia
Sexual harassment, power, and campus politics
Mental health, gender and intersectionality on campus
Gender bias in textbooks and study materials
Women and gender minorities in student protests
This list is not exhaustive and you may feel free to write on topics within the theme that we may have missed out here. We understand that some topics may be personal and hence, if you wish to publish them anonymously, kindly mention that in your email.
Please refer to our submission guidelines before you send us your entries. You may email your submissions to sukanya@feminisminindia.com
We look forward to your drafts and hope you enjoy writing them!
Also read: Are College Fests A Space For Sexual Harassment On Campus?
---
Featured Illustration: Ritika Banerjee for Feminism In India