"Whenever we need to use the washroom, we go to the jungle behind this wall. It is inconvenient for us, but we have no other option. There are no toilets for us here," said Seema who begs with two other women at the Tikona Park Road in the Jamia Nagar area.
According to the Press Trust of India, Delhi LG VK Saxena was shocked to find that inadequate toilets and space forced many people to openly defecate along the Yamuna river. Saxena was visiting a shelter home near Kashmere Gate.
"This apart from causing direct pollution to flow into an already polluted Yamuna, was also depriving poor people of basic personal dignity and exposing them to various health hazards," said a statement from the LG office.
The lack of toilets has long been a developmental issue in India. In 2019, the government declared India as Open Defecation Free. However, a National Family Health Survey conducted in 2019-21 revealed that 19 percent of Indian households are still not using any toilet facility. The situation in the National Capital is not any different from the rest of the country.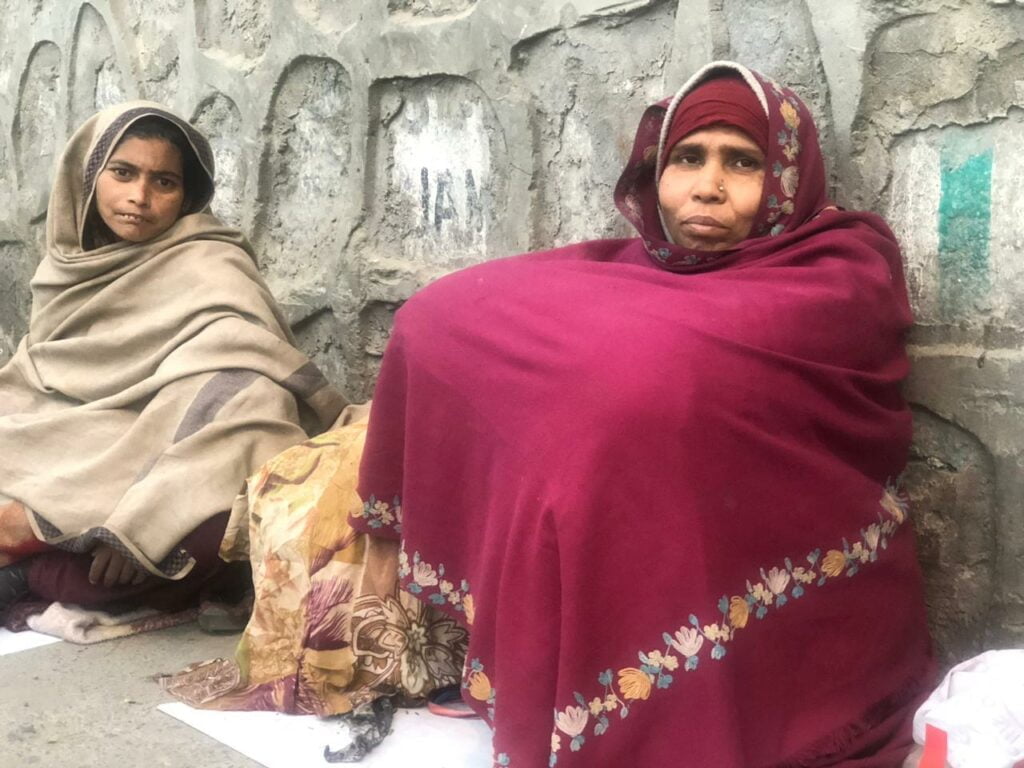 Recently, an Indian Express report stated that traders who filled the forms circulated by the Delhi government ahead of redevelopment plans of around five markets cited a shortage of toilets for women among other problems. According to Newslaundry, residents of Kirby Place slum in central Delhi, which is only 10 km from the residence of the Prime Minister of India, walk to a jungle adjoining the slum to relieve themselves.
A day in the lives of women making a living through begging on the streets of Delhi reveals the challenges of seeking a livelihood in a public space. While these women are continually subjected to a multiplicity of gender-exclusive infrastructural deterrents, the inadequacy of public sanitation services has been singularly affecting them and their livelihoods.
Also read: What NFHS Data Says – Or Does Not Say – About Women's Freedom Of Movement
Amina Khatun who came to Delhi 20 years ago from Sant Kabir Nagar [Uttar Pradesh] is an old woman with nobody to look after her. She makes her living by begging near the Nizamuddin area of Delhi. Khatun told us, "There are no toilets here. Water is also mostly unavailable. Not only this, there are no toilets even near my jhuggi where I live. I usually go to the jungle nearby."
"My name is Kuland Biwi. I come here in the morning and leave by 10 at night. If I have to use the bathroom, I go to the one situated near a mosque here. There was a person there who once yelled at me asking me to leave by saying that I was a woman and that too, a beggar. Some days, I walk to the jungle. It is a huge problem, but what can we do?"

Kuland Biwi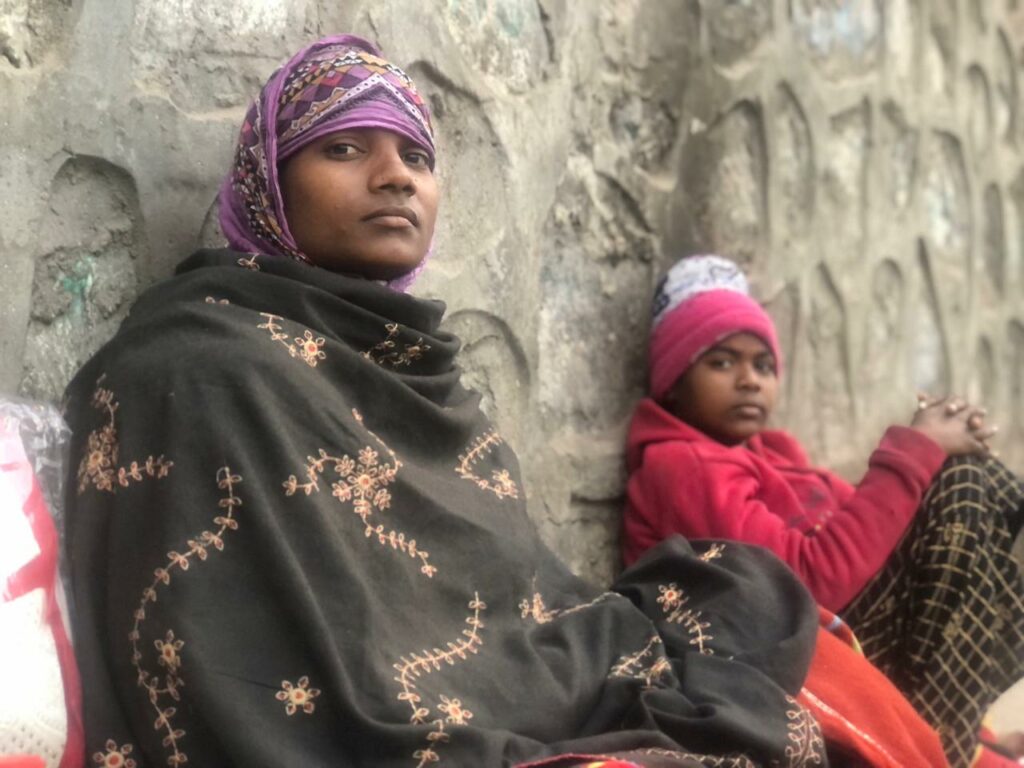 According to a survey conducted by the Social Welfare Department and the Institute for Human Development in February, out of 20,719 people engaged in the act of begging in Delhi, 9,541 are women. Despite policies and recurring schemes surrounding the lack of toilets, the primary needs of this particular group of women have been barely addressed. In addition to that, there is a dearth of research that looks at the problem of sanitation for women from the purview of women involved in begging particularly.
While Delhi lacks public toilets for women in general, the ones existing are seldom in usable condition due to poor maintenance. As per a survey, 36% toilets were found to be unusable, while 19% were found to be usable but dirty. The survey was conducted on 1,175 toilets by the Ministry of Housing and Urban Affairs in November 2019.
Within this problem, there is a hierarchical division that creates a difference in how women from distinct socio-economic backgrounds are affected by the same issue.
According to a report, there is a critical need to mainstream developing policies around gender since their effect is not the same on people coming from different genders. It is imperative to note that development policies will also impact people belonging to different sections of the same gender differently; it is intersectional in nature.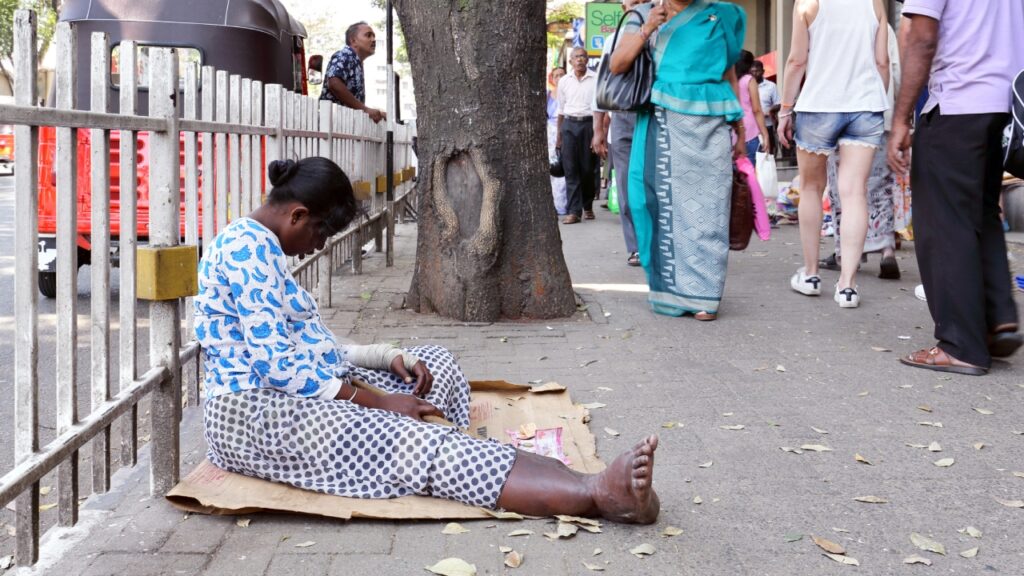 Women belonging to upper and middle-income households have better access to clean and sanitised toilets. In comparison to that, the inaccessibility of toilets leaves a far worse impact on women coming from lower strata of society, especially women who are not formally or informally employed, such as beggars.
Also read: Life Of Farakka's Women Beedi Rollers: Health Hazards And Meagre Wages
As per The Patriot a slum of 20-25 families in the Nizamuddin area use a community toilet a bit far from the place. However, women avoid using the toilet late at night due to the fear of drug addicts. This often forces them to defecate in the open.
"My name is Kuland Biwi. I come here in the morning and leave by 10 at night. If I have to use the bathroom, I go to the one situated near a mosque here. There was a person there who once yelled at me asking me to leave by saying that I was a woman and that too, a beggar. Some days, I walk to the jungle. It is a huge problem, but what can we do?" Kuland Biwi was sitting with her 3-year-old daughter near the Okhla Vihar area in Southeast Delhi.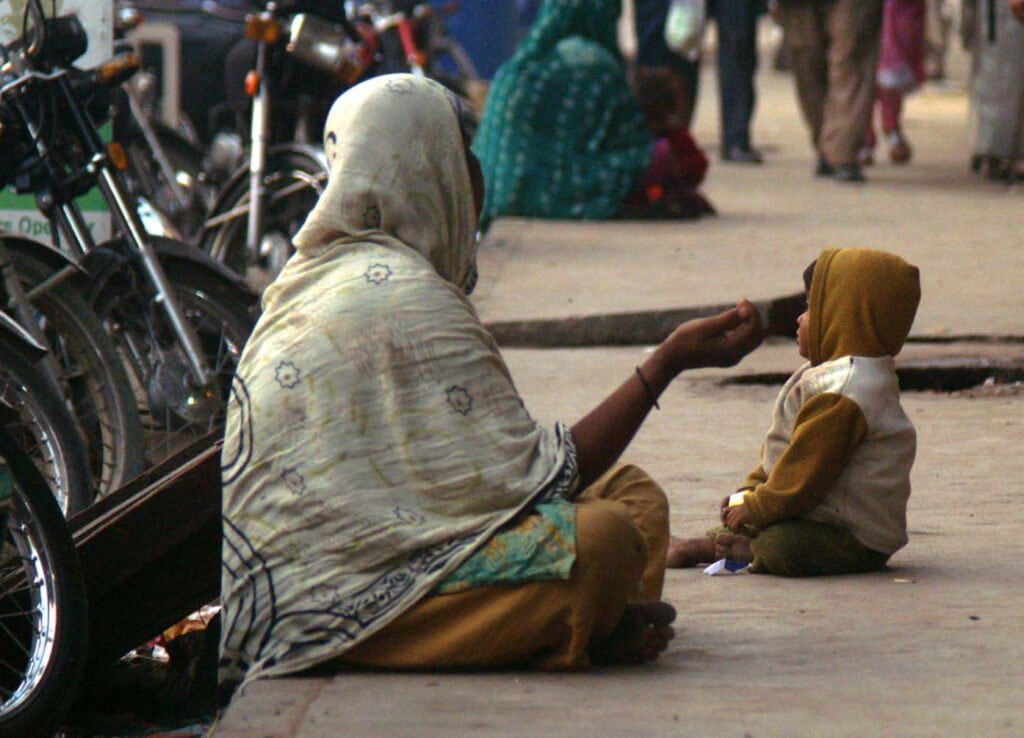 She added that "Some days ago, the toilet was locked. I was so scared, wondering where I would go now that I want to use the washroom."
Not only an infrastructural and social problem, it is indisputable that lack of toilets is associated with various health complications. When primary healthcare is a luxury for these women, diseases emanating from unsanitary toilet conditions or open defecation often go neglected. "I hold my pee till I get home because there are no proper toilets available here," said Radha who sits in the IIT Delhi area. According to the National Center for Biotechnology Information, "Women with poor sanitation facilities mostly suffer from diarrheal diseases, soil- transmitted infections etc."
Also read: Odisha Tribal Women Save Traditional Rice Variety From Extinction
In India, this is also a deep-seated behavioral issue, as much as a structural problem. Even in the case of availability of proper toilets, many people avoided using them. This demands more awareness programmes on the ground, where the message reaches the people directly. The plan around structuring and improving sanitation in India should be developed in a way that is inclusive of not only gender but also of issues intertwined with it. For instance, in this particular case, the occupational identity of women and the lack of awareness is significant in them not being able to access something as basic as toilets.
---