A pioneering feminist artist of the 20th century, Amrita Sher-Gil was known for her bold and innovative paintings that challenged traditional notions of femininity and representation. Born in Hungary to a Punjabi father and a Hungarian mother, Sher-Gil spent much of her early childhood in Hungary, India, as well as France, where she also eventually moved further for formal art training.
Sher-Gil's art is characterised by its striking use of colour and form and powerful feminist themes. In her paintings, she often depicted women boldly and assertively, challenging the traditional, passive representations of women prevalent in art at the time. Bringing a new perspective to the female form, she redefined the portrayal of women in art, which before her arrival had been about mythical perfection.
Her early works don't just give a glimpse of the bond she shared with her intimate self but also the relationship and camaraderie she shared with women in her life.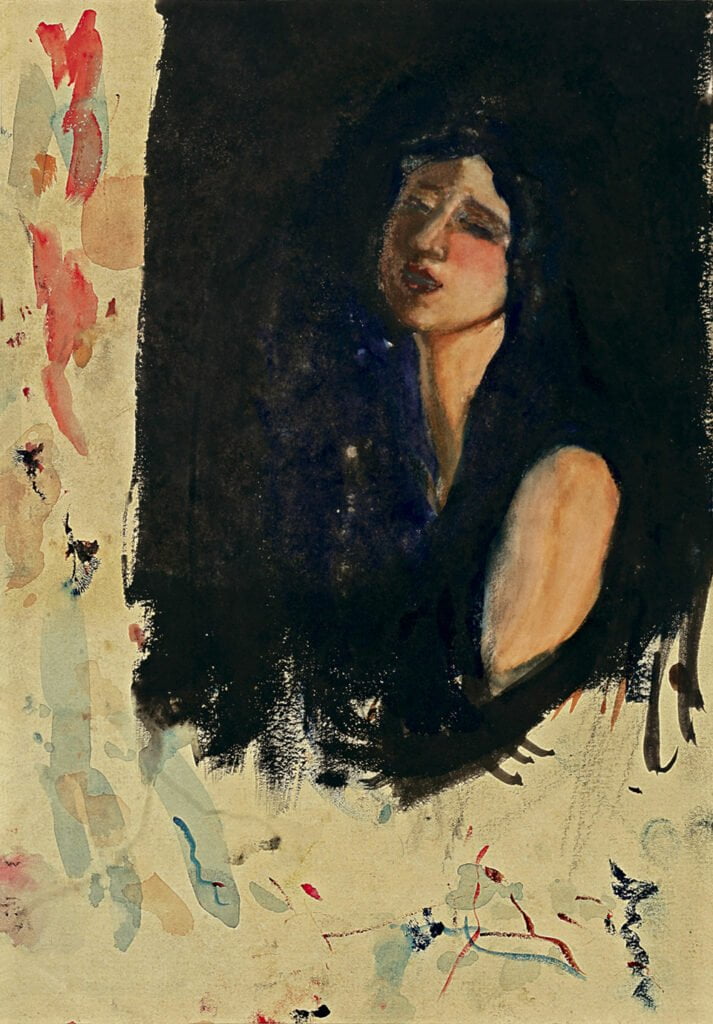 One of her most famous works is the painting "Young Girls," which depicts two young women in a relaxed and intimate setting. The women in the painting are depicted with a sense of self-assurance and independence, defying the societal norms of their time. Depicting her sister Indira in a dress and rendering her friend Denise Proutaux topless, Amrita Sher-Gil with this work, made a powerful statement on contrasting coquettish and bold personal choices of women. A breakthrough work, this painting won her a gold medal at the Grand Salon in Paris.
Sher-Gil's friends played a significant role in her art. She used them as models for many of her most famous works, including portraits, landscapes, and still lifes. Her portraits of her friends are especially striking, as they capture the nuances of their personalities and emotions in a way that is both sensitive and insightful. In an untitled painting from 1933, she captured one of her friends in a reclining position, a composition which has been done by artists for centuries.
In addition to her portraits of women, Sher-Gil painted several self-portraits that challenge traditional gender roles and ideas about the female body. In many of such works, she depicted herself nude, a daring move for a female artist in the early 20th century. Sher-Gil explored her identity as a woman of mixed heritage, grappling with her dual cultural identity and feelings of displacement. Her paintings were deeply personal and introspective, often portraying herself with a melancholic expression or staring intensely at the viewer. In such a work titled 'sorrow,' she captures herself with an anguished expression. She also created several of these works capturing herself in the act of painting. One of these was done in the early 1930s with oil on paper.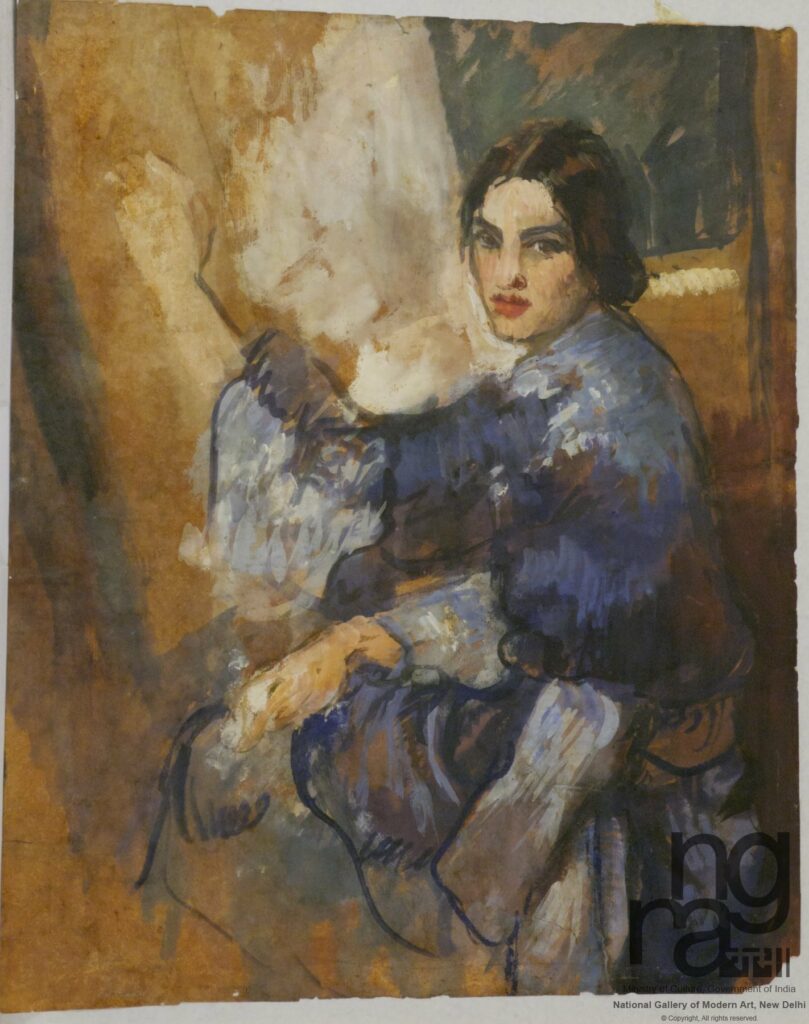 Sher-Gil's work also often dealt with the complexities of identity, particularly the intersection of her Indian and European heritage. In 1934, the artist returned to India and this journey would have a great impact on her art as well.
In contrast to her previous paintings, which provided a glimpse into the lavish but mundane lives of the European bourgeoisie, Sher Gil shifted her focus to the slow-paced rural existence, specifically of women. Rather than emphasising the body, she utilised vivid, single colours to draw attention to the female form and its expressions, highlighting themes of melancholy and monotony in women's lives.
These women were portrayed in their everyday lives, whether sitting in a courtyard or bathroom or resting on a cot after a hard day's work. Their expressions ranged from contemplative gazes to a sense of loneliness tempered by the comfort of female friendships and relationships, as well as a complex mix of acceptance and desire.
Also Read: Life of Amrita Sher-Gil: An Artist Way Ahead Of Her Time | #IndianWomenInHistory
One of these works titled 'Bride' was done in 1940. The use of predominant voluptuous red marks many of the paintings done in this period. The figure exudes a passive sexuality that marks the paintings of many of the female figures of this period. At the same time, there is a remarkable measure of innocence about her.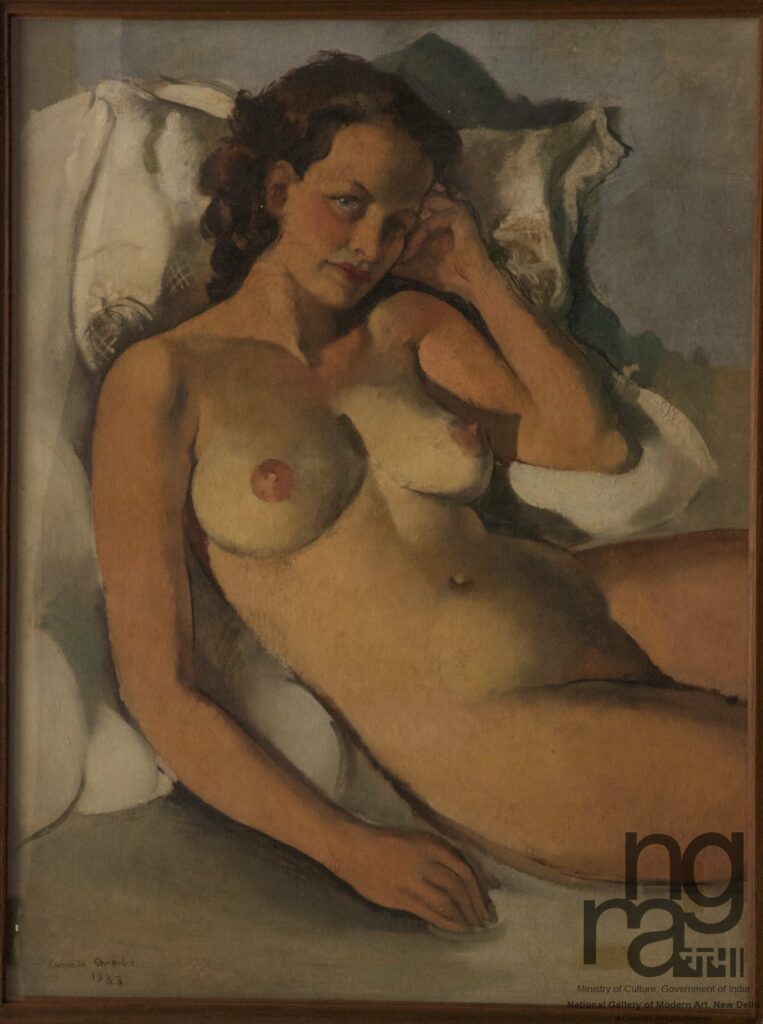 Through her two distinct phases of work, Sher Gil captured the multifaceted experiences and agency of women from various social, economic, and cultural backgrounds. She conveyed women's pride and sadness, liveliness and monotony, luxury and ordinariness, self-assurance and contemplation while exploring her self-discovery journey, from Hungary to France to India and, finally, her resting place in Pakistan.
Sher-Gil's feminist art was ahead of its time. She broke new ground for women in the art world, and her legacy has inspired several generations of women artists after her. In contemporary times, Sher-Gil's legacy is observed in the work of artists like Bharti Kher and Reena Saini Kallat. Both artists, inspired by Sher-Gil's art, often explore themes related to identity and gender in their work. Other Indian women artists like Nalini Malani and Arpita Singh also credit Sher-Gil as an influence in their work. Artists like Nilima Sheikh and Nasreen Mohamedi have also cited Sher-Gil as an inspiration.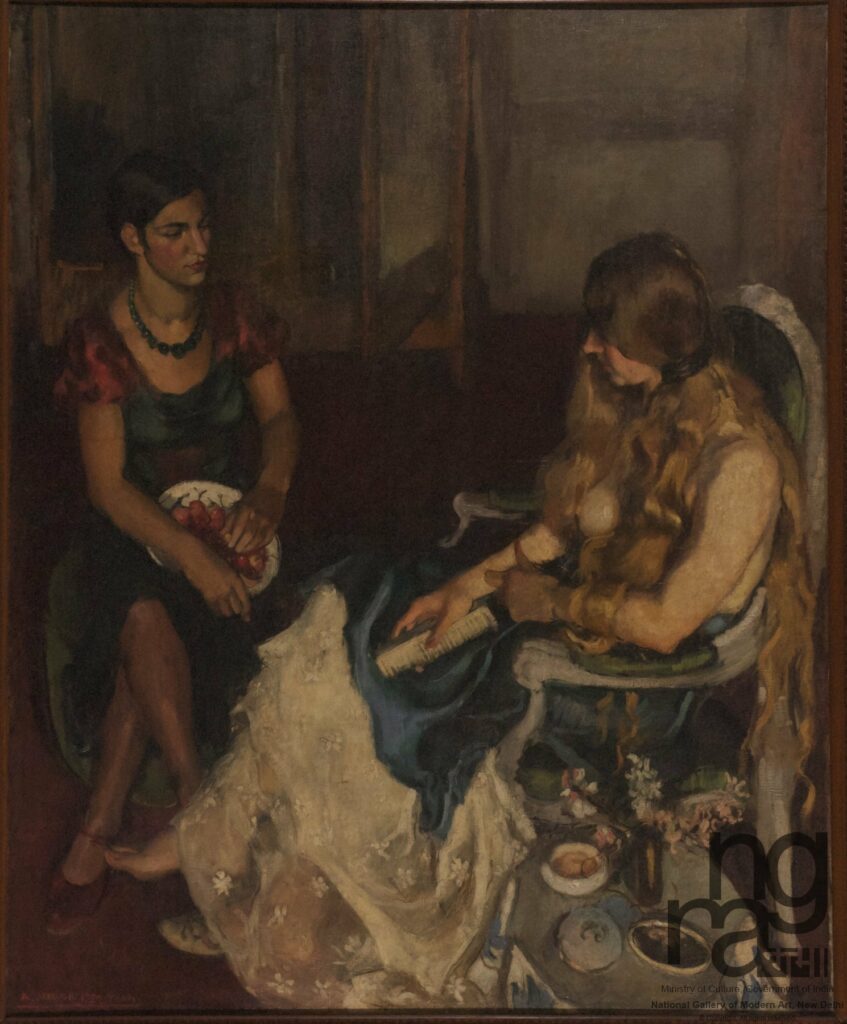 In addition to her paintings, Sher-Gil was a vocal advocate for the rights of women and minorities. She believed in the power of art to effect social change, and she used her platform to speak out against the injustices she saw in the world. Her activism was reflected in her art, and her work continues to inspire and empower people to this day.
Also Read: Women Artists: The Necessity Of Unheard Voices In Art
Despite her untimely death in 1941, Sher-Gil's impact on the art world was significant. She was one of the few women of her time to achieve recognition as a major artist, and her work continues to be celebrated and exhibited in museums and galleries around the world. Her legacy lives on as a trailblazer for feminist art and the representation of women and minorities in the art world.
---