Jyotiba was one of the foremost reformers to rise against casteist traditions of the society and argued that education is a vital priority in addressing social inequality.
On his 196th birth anniversary, we take a look at his notable contributions toward empowering the marginalised.
Pioneering reformer of the anti-caste movement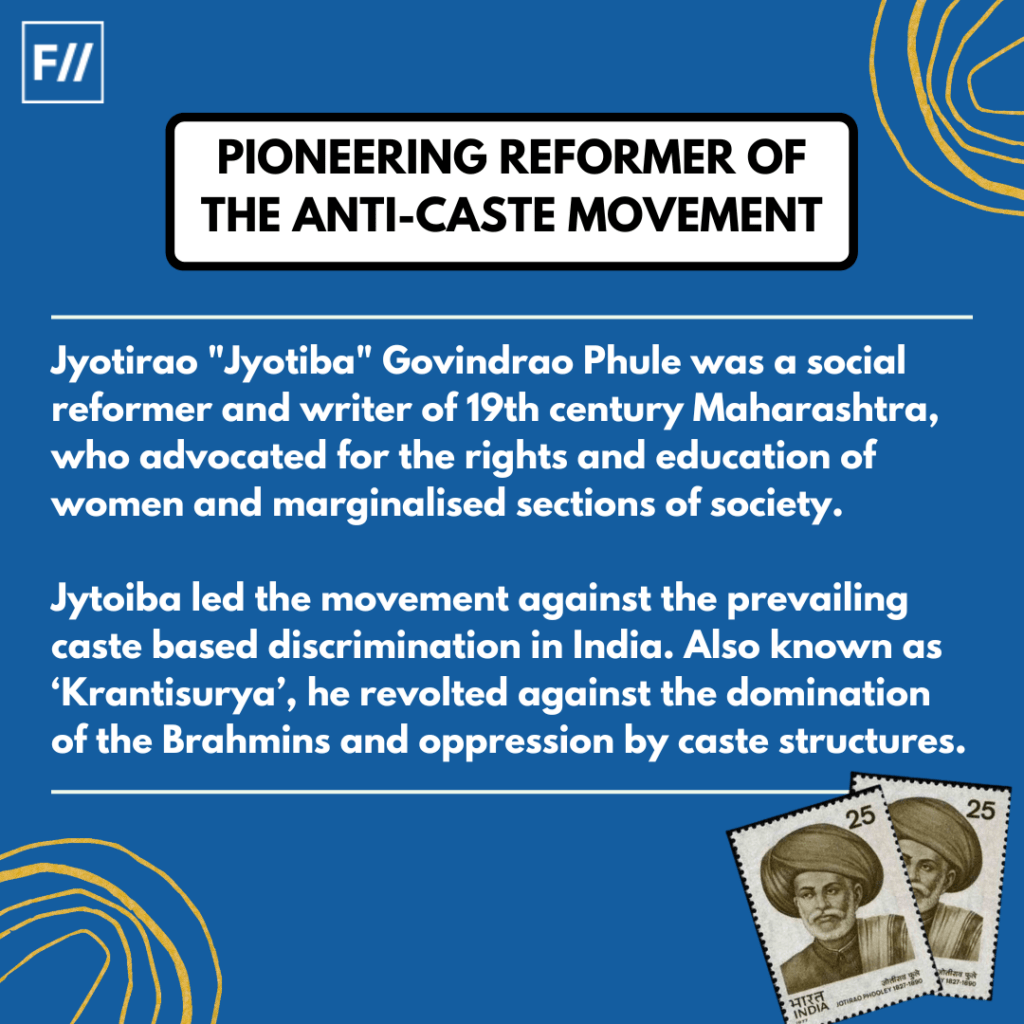 Jyotirao "Jyotiba" Govindrao Phule was a social reformer, thinker, and writer of nineteenth-century Maharashtra, who advocated for the rights and education of women and marginalised sections of society.
Jytoiba led the movement against the prevailing caste-based discrimination in India. Also known as 'Krantisurya', he revolted against the domination of the Brahmins and oppression by caste structures.
Savitribai and Jyotiba Phule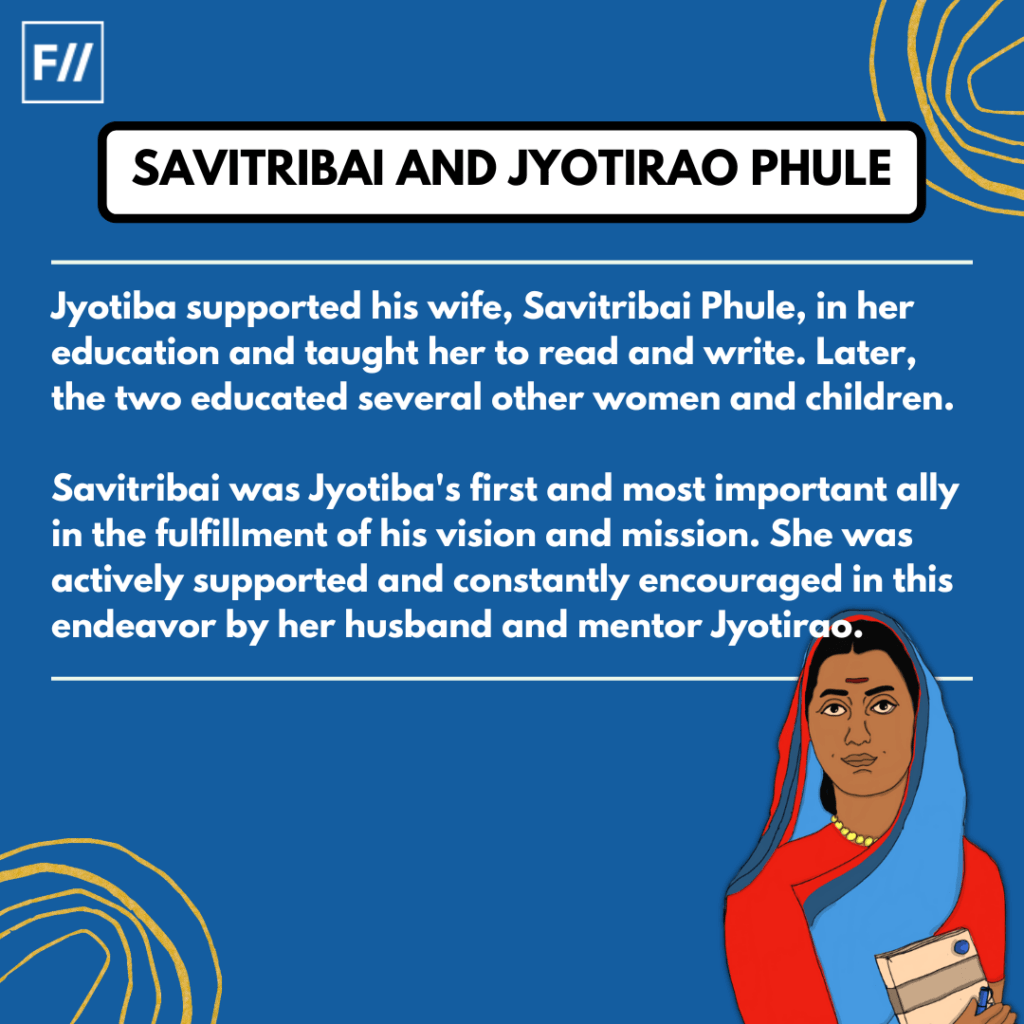 Jyotiba supported his wife, Savitribai Phule, in her education and taught her to read and write. Later the two educated several other women and children.
Savitribai was Jyotirao Phule's first and most important ally in the fulfilment of his vision and mission. She was actively supported and constantly encouraged in this endeavour by her husband and mentor Jyotiba.
Fight against oppression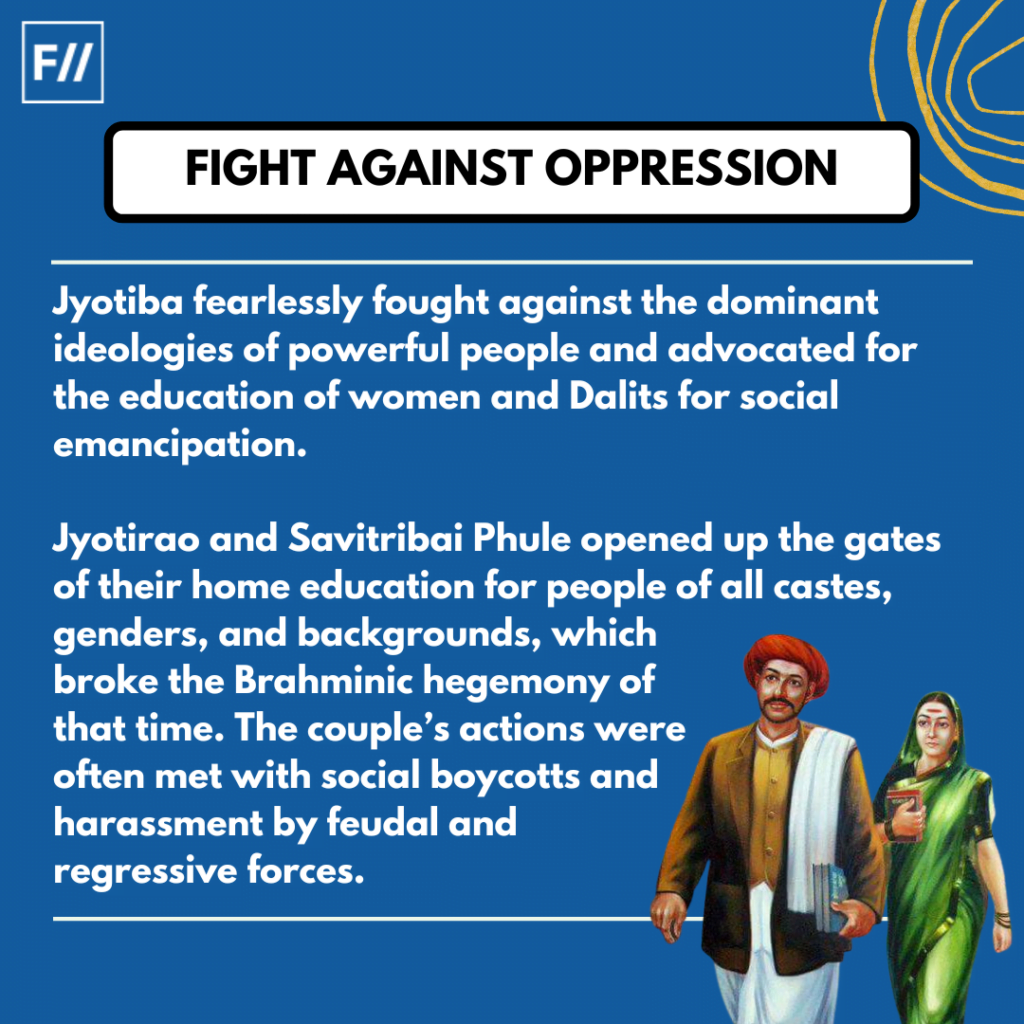 Their home opened up gates to education for people of all castes, genders, and backgrounds, which broke the Brahminic hegemony of that time. The couple's actions were often met with social boycott and harassment by feudal and regressive forces.
Jyotiba fearlessly fought against the dominant ideologies of powerful people and advocated for the education of women and Dalits for social emancipation.
The first girls' school in India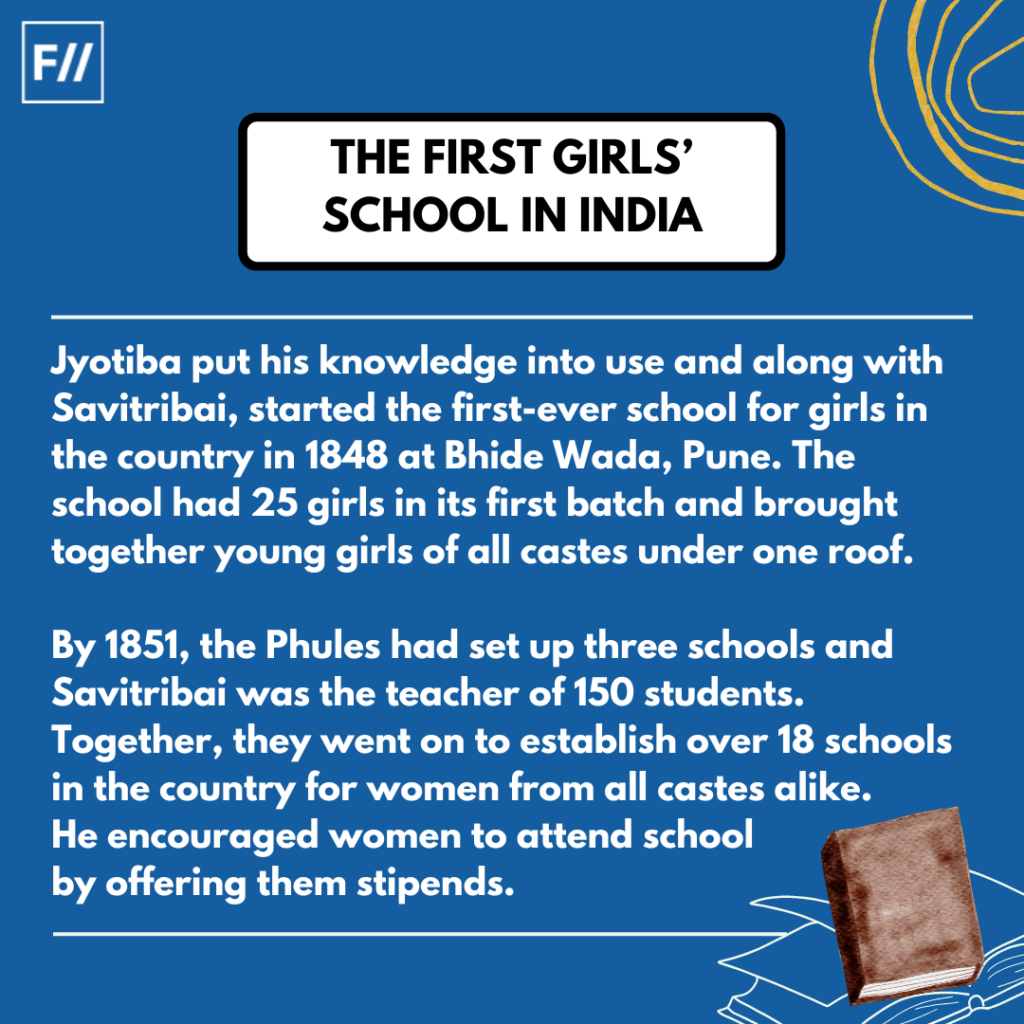 He put his knowledge into use and along with his wife Savitribai, started the first-ever school for girls in the country in 1848 at Bhide Wada, Pune. The school had 25 girls in its first batch and brought together young girls of all castes under one roof.
By 1851, the Phules had set up three schools and Savitribai was the teacher of 150 students. Together, they went on to establish over 18 schools in the country for women from both upper-caste and marginalised castes alike. He encouraged women to attend school by offering them stipends.
Radical reforms for women's empowerment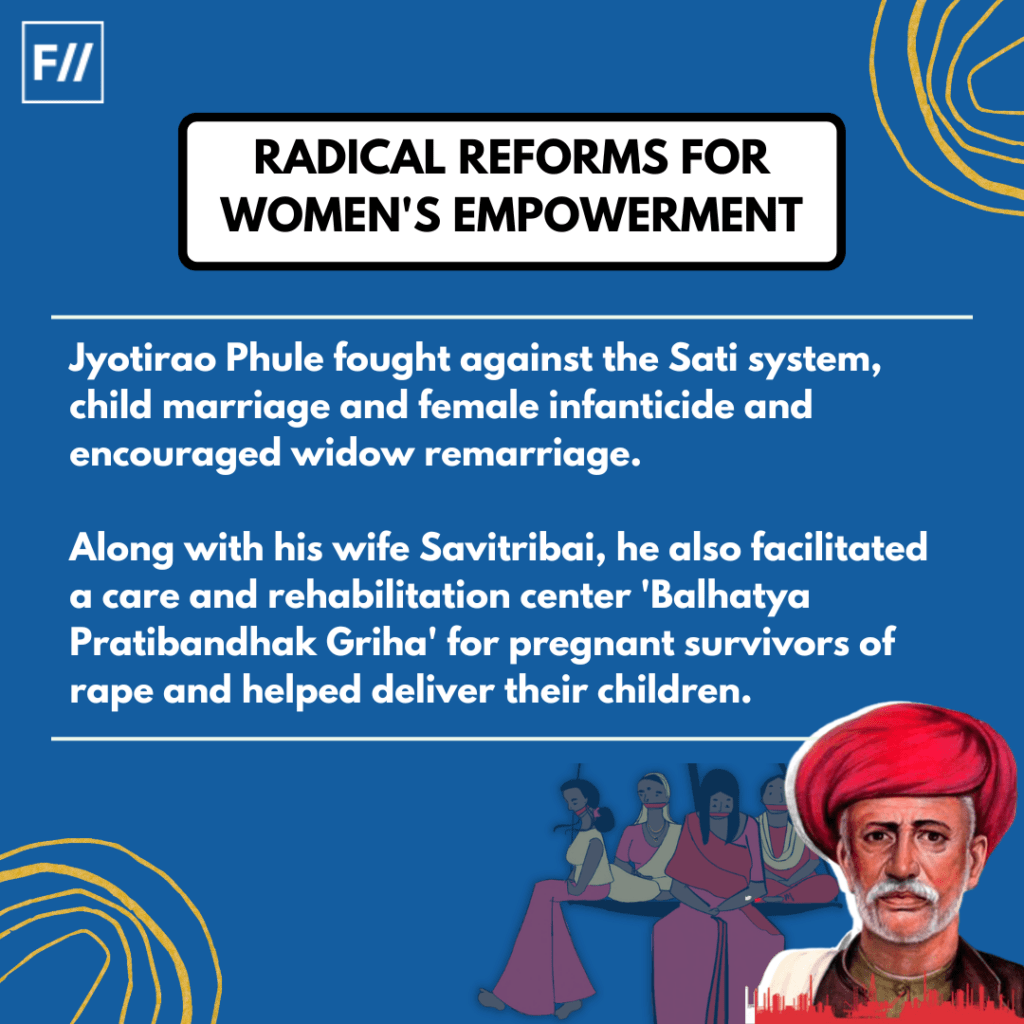 Jyotirao fought against the Sati system, child marriage, and female infanticide and encouraged widow remarriage.
Along with his wife Savitribai, he also facilitated a care and rehabilitation center 'Balhatya Pratibandhak Griha' for pregnant survivors of rape and helped deliver their children.
Seminal anti-caste reforms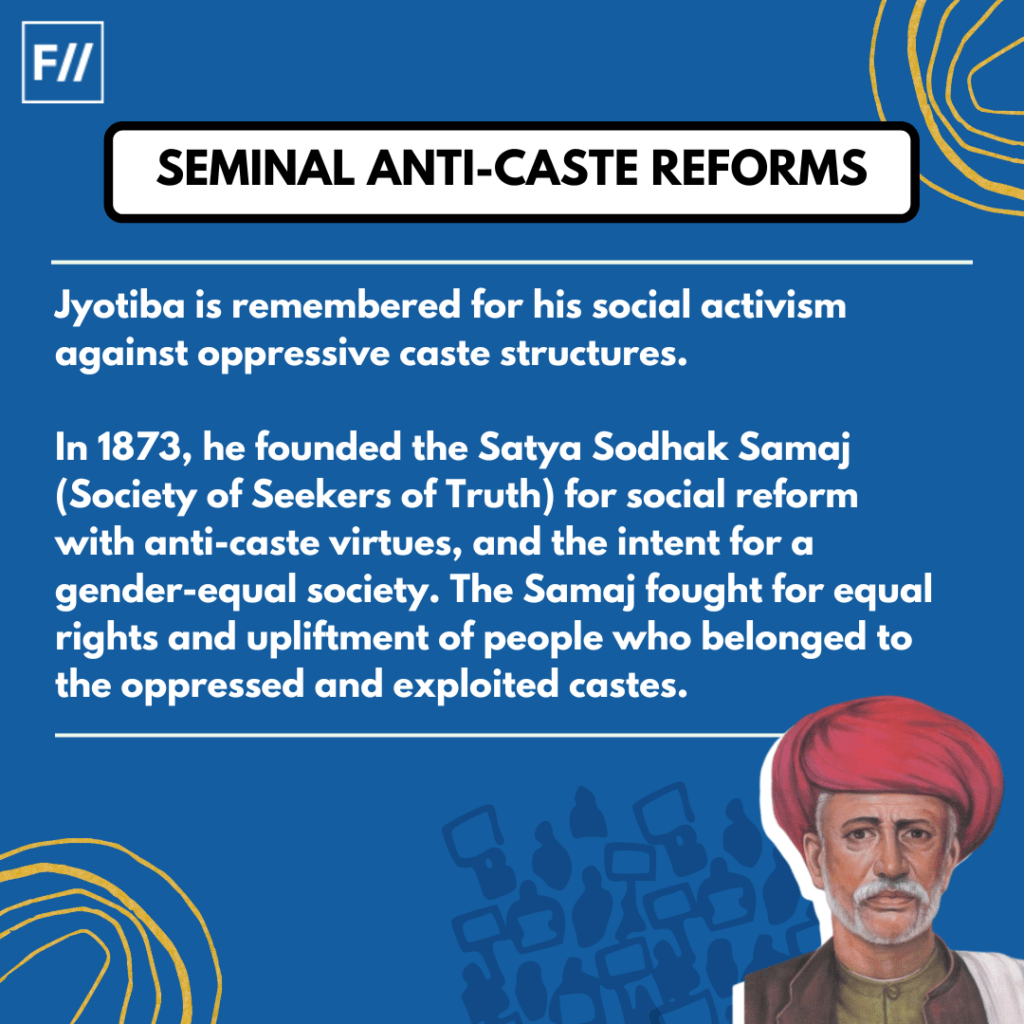 Jyotiba is remembered for his social activism against oppressive caste structures.
In 1873, he founded the Satya Sodhak Samaj (Society of Seekers of Truth) for social reform with anti-caste virtues, and the intent for a gender-equal society. The Samaj fought for equal rights and the upliftment of people who belonged to the oppressed and exploited castes.
Gulamgiri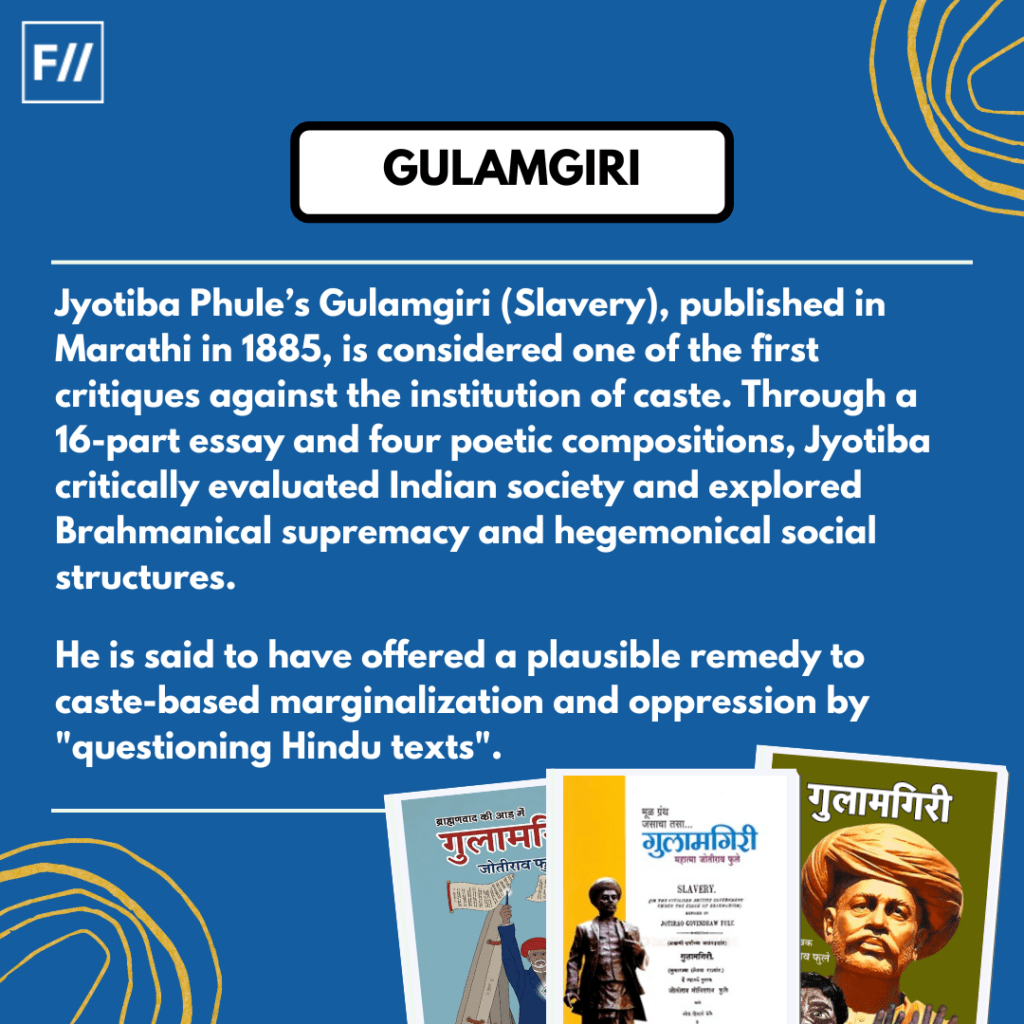 Jyotiba Phule's Gulamgiri (Slavery), published in Marathi in 1885, is considered one of the first critiques against the institution of caste. Through a 16-part essay and four poetic compositions, Jyotiba critically evaluated Indian society and explored Brahmanical supremacy and hegemonical social structures.
He is said to have offered a plausible remedy to caste-based marginalization and oppression by "questioning Hindu texts".
Published Writings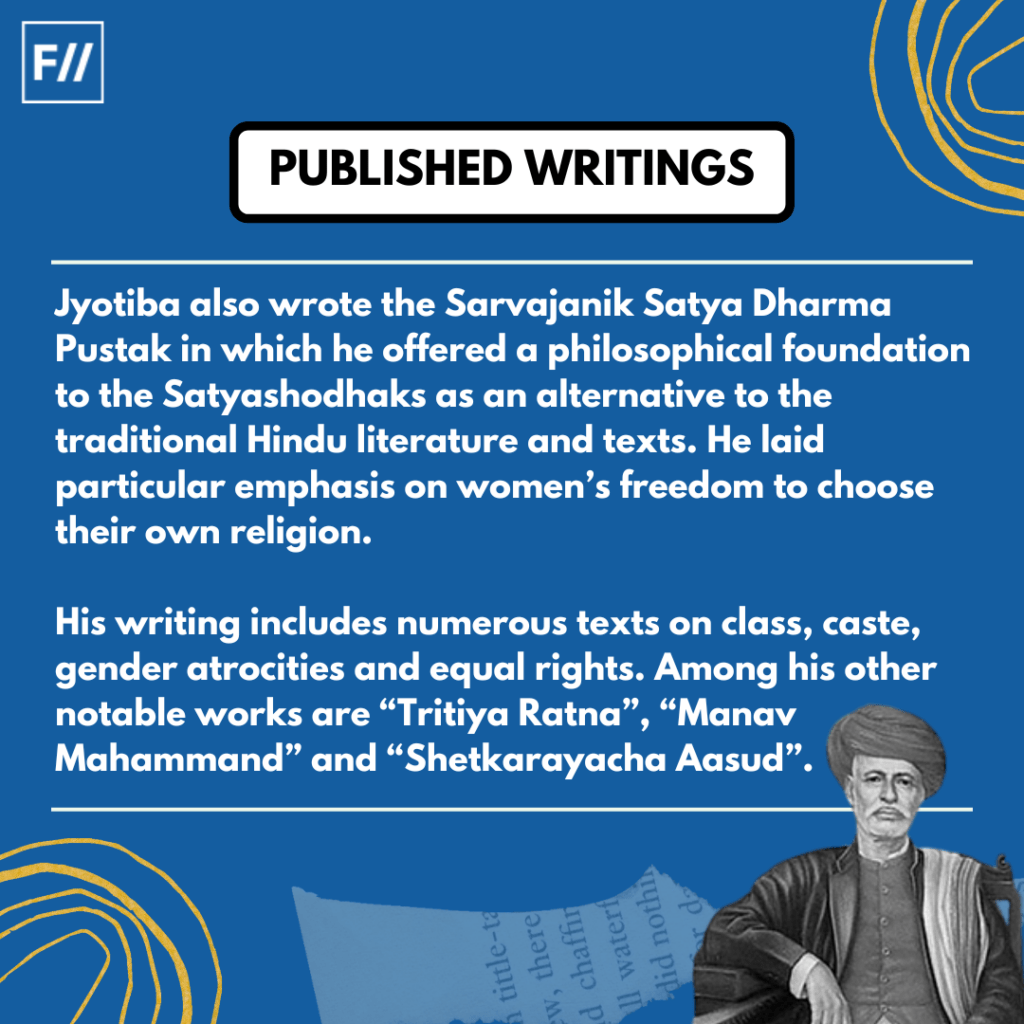 Jyotiba also wrote the Sarvajanik Satya Dharma Pustak in which he offered a philosophical foundation to the Satyashodhaks as an alternative to the traditional Hindu literature and texts. He laid particular emphasis on women's freedom to choose their own religion.
His writing includes numerous texts on class, caste, gender atrocities, and equal rights. Among his other notable works are "Tritiya Ratna", "Powada: Chatrapati Shivajiraje Bhosle Yancha", "Manav Mahammand" and "Shetkarayacha Aasud".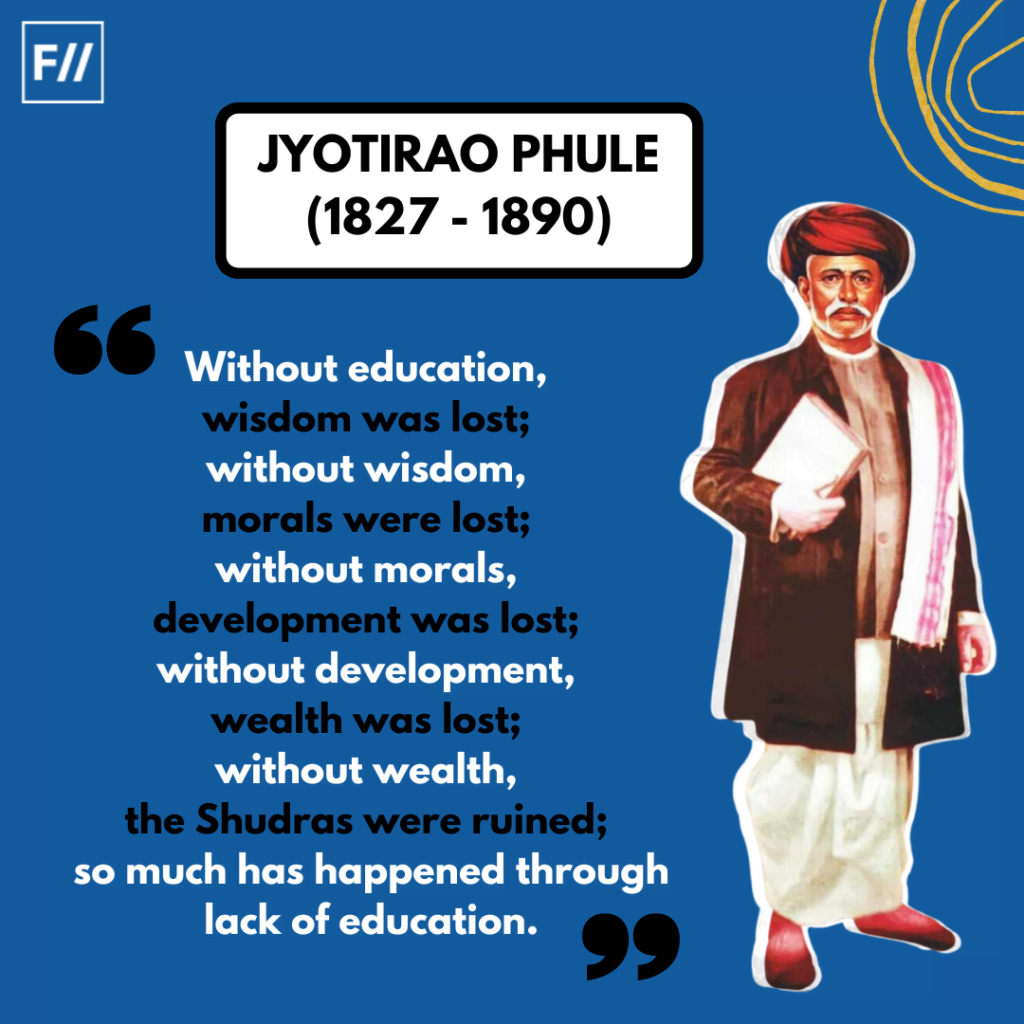 Future social reformers like Dr. BR Ambedkar took inspiration from Mahatma Jyotiba's ideals and campaigns and conducted significant actions to end caste oppression.
---