Trigger Warning: Mentions Caste-Based Violence and Rape
The Vaikom Satyagraha is a significant movement in India's freedom struggle that took place a hundred years ago. It was an anti-caste movement that aimed to establish the right of the lower castes to use public roads leading to the Shiva temple in Vaikom, Kerala, which was reserved exclusively for upper castes. The movement, which began in 1924, lasted for two years and involved people from all walks of life, including Mahatma Gandhi, who lent his support to the cause.
It was a peaceful protest that challenged the caste system and the discrimination it perpetuated, where the Satyagrahis, who were mostly Dalits, marched towards the temple, chanting slogans and demanding their right to enter the temple premises. However, they were met with resistance from the upper-caste community, who refused to let them pass. They faced police brutality and arrests, but they remained steadfast in their resolve. Their determination and commitment to the cause inspired many, including Gandhi, who called the Vaikom Satyagraha "the purest and most disciplined" of all the protests he had seen.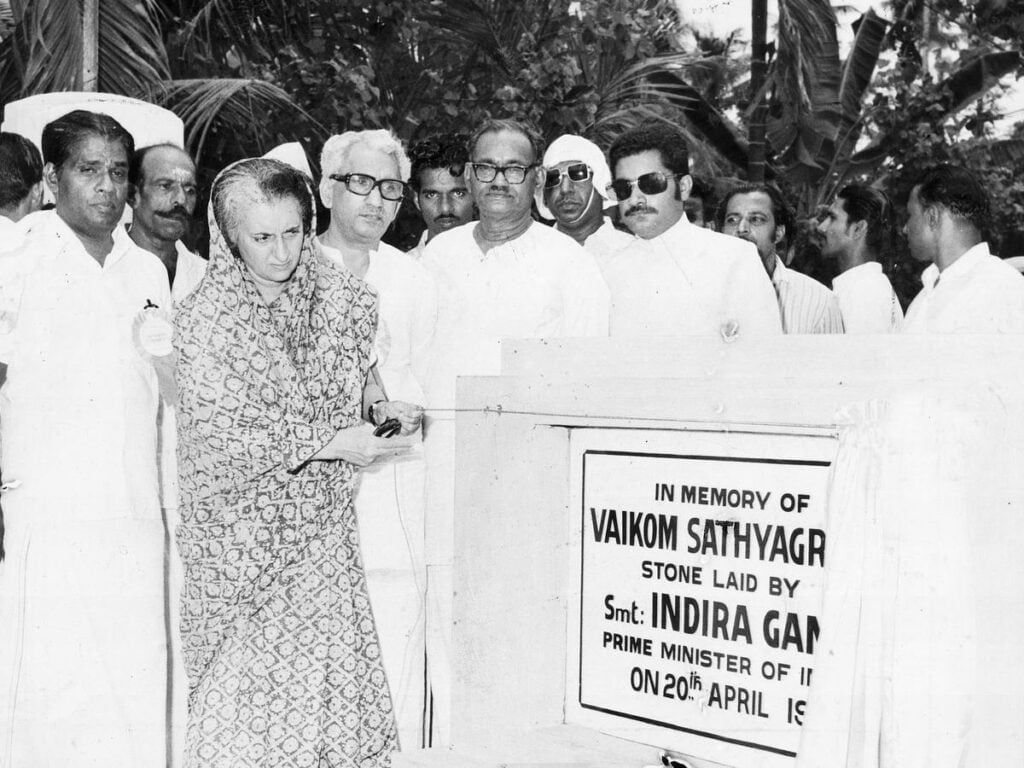 The Vaikom Satyagraha was not just about the right to enter a temple; it was a movement that challenged the foundation of the caste system. It exposed the hypocrisy of the upper-caste community, who claimed to be the custodians of Hinduism but were themselves responsible for perpetuating social inequality. The Satyagrahis' struggle for dignity and equality paved the way for the eradication of untouchability and caste-based discrimination in India.
Also Read: Vaikom Satyagraha: Kerala's First Anti-Caste Movement
In a supposedly "progressive" 21st century, where we are approaching the centenary celebrations of Vaikom Satyagraha, the persistence of caste-based discrimination is a stain on the fabric of Indian society. For instance, inter-caste marriages are still considered taboo in many communities, and couples who go against this norm are often ostracized or subjected to violence. Many belonging to the disadvantaged section are still denied access to education, jobs, and basic human rights because of their caste. They are often subjected to violence and discrimination, and their grievances are not always addressed by the authorities.
According to the latest National Crime Records Bureau report for 2022, there has been a concerning increase in atrocities committed against Scheduled Castes and Scheduled Tribes in India. In 2021, there were 50,900 cases of crimes against Scheduled Castes, which is a 1.2% increase from the previous year's figure of 50,291 cases. Similarly, there were 8,802 cases of crimes against Scheduled Tribes in 2021, which marks a 6.4% increase from the previous year's figure of 8,272 cases.
In recent times, India has witnessed some of the most horrifying cases of caste-based violence, which have shocked the nation. In one such incident in Karnataka's Hassan district, a 13-year-old Dalit girl was repeatedly raped by four upper-caste men. In another shocking incident in the same state, a man and his son were accused of assaulting and illegally detaining 16 members of the Dalit community for several days in their coffee plantation, leading to the loss of a pregnant woman's baby. Similarly, in Rajasthan, a Dalit family of six, including three women, was attacked and brutally beaten up by a mob on the false accusation of vandalising and setting fire to a temple of the Nath sect. The attackers even went to the extent of filming and uploading the entire incident on social media.
Last year in November, a Dalit woman drank water from a tank in Heggotara Village, Karnataka. In response, certain upper-caste residents drained the tank and purified it with cow urine, reflecting the deep-rooted prejudices and inequalities that persist in society. It's clear that the ground reality is vastly different from the claims of equality we make.
Also Read: Dalits & Religious Conversion: Tracing The History Of The Neo-Buddhist Movement
Despite being in the 21st century and entering the 100th year of Vaikom Satyagraha, the stench of casteism still permeates our society. It is a systemic and institutional problem that plagues every aspect of life in India, including education. One would think that educational institutions would be a safe haven where all students are equal, but the reality is far from it. Young Dalit students face constant humiliation, violence, and discrimination, as exemplified by the tragic death of Nikhit Dohre. The 15-year-old was beaten to unconsciousness by his social science teacher for misspelling a word during an exam. The teacher, an upper caste member, used sticks and rods to assault the boy and even kicked him. Despite attempts to save him, Nikhit Dohre died nineteen days later, leaving his family in mourning.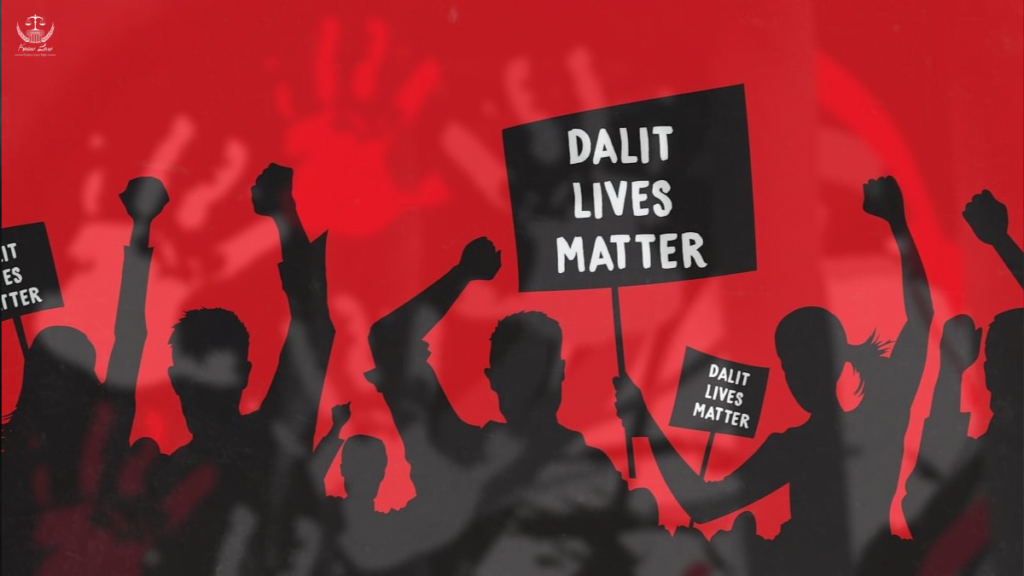 But this is not an isolated incident. In Incholi village of Tikait Nagar, the headmaster of a school threw hot food on a Dalit girl student of class two, who was also a person with disability. In another case, an 11-year-old Dalit boy was beaten by his headmaster for touching his bike. Even Dalit teachers are not spared from discrimination. Abhay Kumar Kori, a Sanskrit teacher at City Inter College, was allegedly discriminated against by the school principal and teachers. Kori claimed that Kshatriya caste teachers had formed a separate group and regularly hurled casteist remarks at him. He was also told to sit on the ground and not on a chair. These incidents are just a few of many that highlight the prevalence of casteism in all institutions and give us a peek into the shameful reality.
In recent incidents, Christian tribals in Narayanpur and Kondagaon districts were subjected to violent attacks, forcing them to give up their faith and convert to Hinduism. The attacks left over 1,000 people displaced and injured, with at least two dozen hospitalised. Additionally, there have been reports of security forces assaulting tribal communities during Naxal search operations. In one such incident, a teenage girl was allegedly molested, and her mother was beaten up by security personnel. In yet another case, a tribal woman was stripped and assaulted by a group of people in Karnataka's Dakshina Kannada district. Despite legislation against such atrocities, the structural loopholes in the legal system continue to permit the higher castes to commit such crimes against the underprivileged. It is high time to initiate and support movements against this evil of casteism and work towards a more equitable and just society.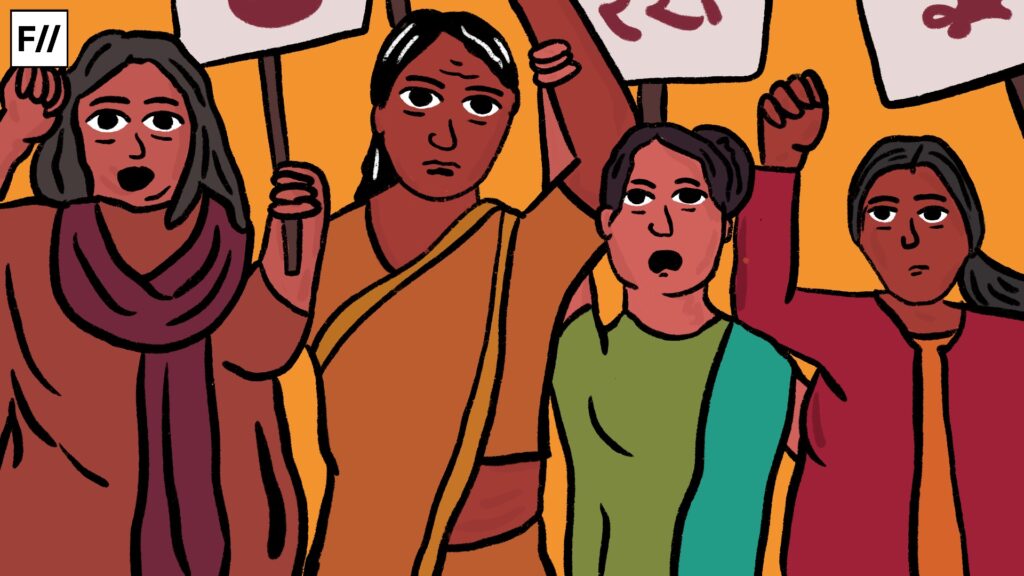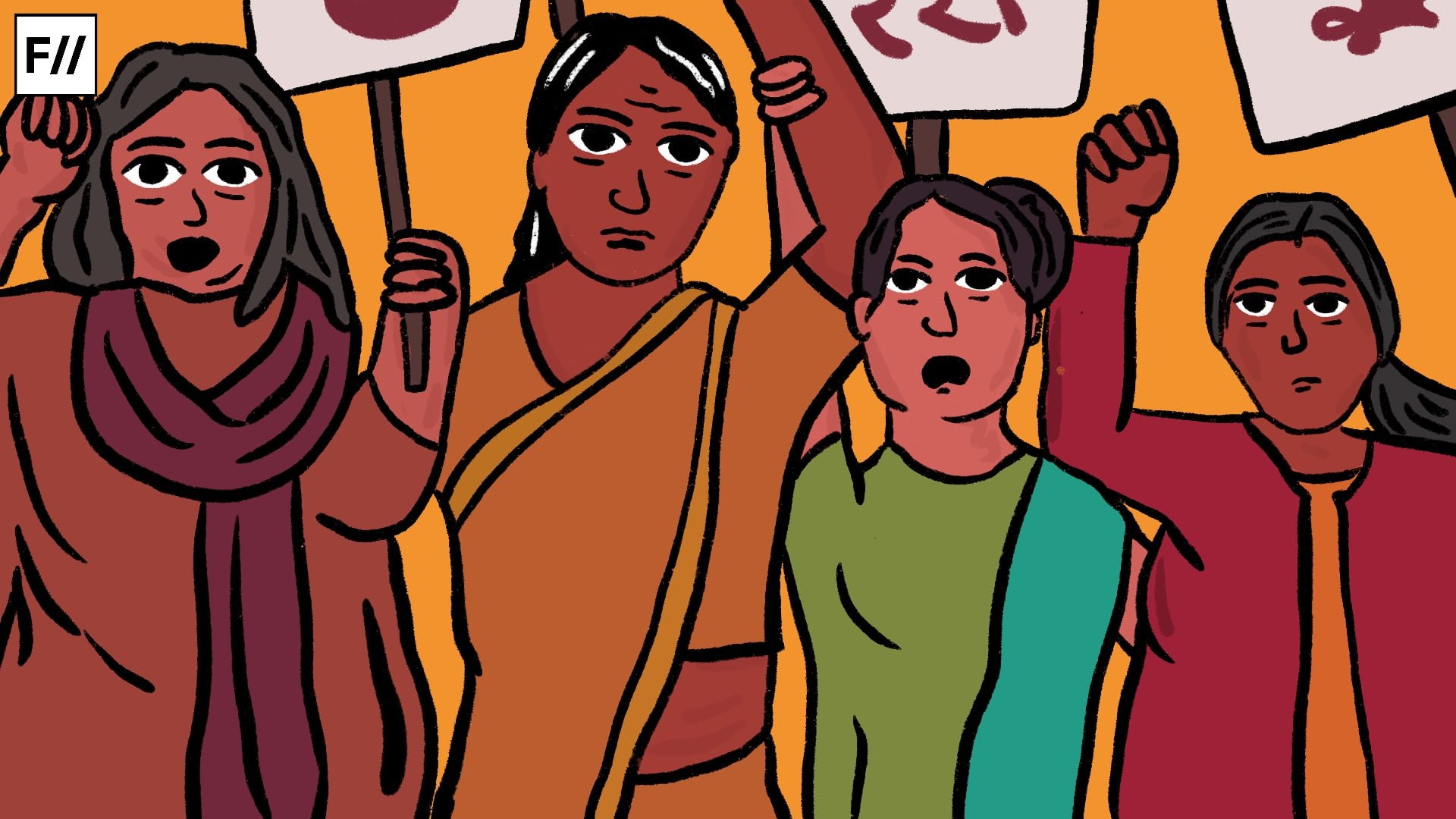 Caste-based discrimination continues to be a painful reality in India even while the Vaikom Satyagraha enters 100 years, and that is the reason why it is so relevant even in contemporary times. Attempts to challenge such discrimination are often met with violence by those belonging to upper castes, who are often supported by politicians and executives from their own castes. Despite the existence of laws to prevent such atrocities, the systemic weaknesses in these laws often enable people from upper castes to commit such crimes against the underprivileged with little or no consequences. It is alarming that while the world faces significant global issues, such as climate change and economic instability, our society is still struggling with this social evil. `
The Vaikom Satyagraha movement, which took place over a century ago, remains a powerful reminder of the urgent need to fight against caste-based discrimination and injustice. The movement's emphasis on non-violent resistance and peaceful protest serves as a timeless reminder that lasting change can only be achieved through sustained, collective efforts. Despite significant progress over the years, caste-based discrimination and violence continue to plague our society, and it is our responsibility to continue to challenge such practices and beliefs. The legacy of Vaikom Satyagraha lives on as a guiding light for anti-caste movements and struggles for social justice in India and beyond.
Also Read: Intersectionality Is Key For A Strong Feminist Movement
---