"What is a woman?" For any feminist, the answer to this question seems to be obvious, because it is. A woman is an adult person who identifies as female. Matt Walsh, however, would like you to think that this question is the Achilles' heels to what he likes to condescendingly refer to as "gender ideology"
But who is Matt Walsh anyway?
Well, Matt Walsh is a middle-aged man who craves attention, and vilifying transgender people, particularly transgender women, seems to be the way he gets it. A right-wing writer and political commentator, his obsession with transgender people and gender itself is concerning, as his entire career seems to be based on them.
Matt's book, Johnny the Walrus belittles and infantilises trans people while teaching kids that being trans is some sort of absurd delusion, worthy of mockery. It does so by telling the story of a little boy who was pretending to be a walrus for fun, being forced to "transition" to a walrus, making an allegorical reference to trans people who transition from their gender assigned at birth to the gender they identify with.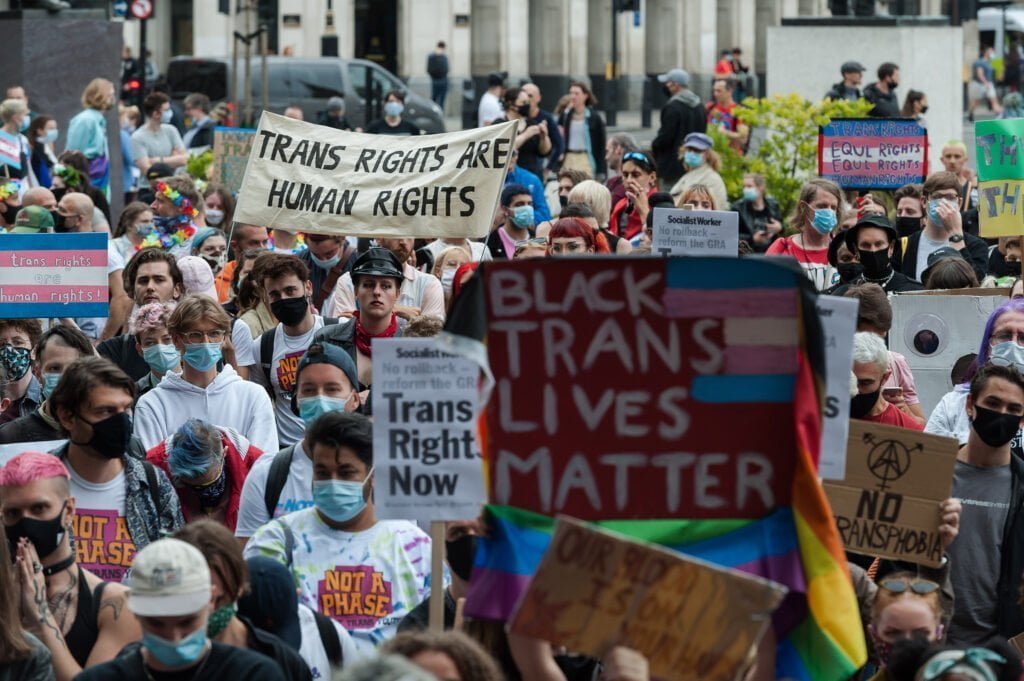 This rhetoric is incredibly harmful towards a group that already carries a disproportionate rate of being suicidal, as an overwhelming 82 per cent of trans people have considered killing themselves, with 40 per cent having attempted suicide, due to the rampant social alienation and exclusion they face.
This book, however, isn't even the tip of the iceberg when it comes to Matt Walsh's rampant, insolent and disgusting transphobia.
Matt Walsh against feminism
Walsh is obsessed with gender. He often defends the very gender norms feminists have been trying to smash for centuries and does so quite shamelessly. Moreover, while most sexist conservatives like to hide under the translucent garb of "only being against modern-day feminism," Matt Walsh likes to proudly say that he is against "feminism in any form," claiming that it is an "attack on the family."
"There are some feminists who are realizing that all the trans stuff and the gender theory stuff is completely undermining everything they've worked for in the past hundred years, even though most of what they've worked for is pretty terrible in itself," he says.
Going by Walsh's logic, everything from the Women's Suffrage Movement to the fight for Equal Pay for Equal Work is "an attack on the family," and "terrible." For someone who likes to constantly scream to the world that "trans women aren't women," his misogyny surely seems to be more inclusive, including both cis and trans women under common oppression in his reverence for archaic patriarchal rhetoric. 
What is a Woman?- a documentary celebrating blissful ignorance
Yet trans women seem to be the ones he hates the most. Matt Walsh's documentary if one dares to refer to it as such, titled What is a Woman? is the symbolic zenith of his transphobia, as he cherry-picks respondents and edits interviews with the intention of not actually exploring the question he poses, but simply pushing forward a tired, flawed and hopeless narrative based on hatred and ignorance. Throughout the documentary, he seems to already have an answer to the question of what a woman, in fact, is.
However, though his conception of this question is incredibly bioessentialist and transphobic, he still pretends to be actually interested in what the people he interviews have to say, albeit condescendingly.
The entire documentary, from start to finish, can be described as an ode to Matt Walsh's self-proclaimed virility, along with an act of worship towards the most painfully binary and reductive gender roles, which are so outdated that they would feel out of place if the documentary was published several decades ago. It begins with a pair of twin children, around 12 or so, at their birthday party, with the boy wearing blue and the girl wearing pink. Their birthday cake too, rather comically, is blue on one side and pink on the other, while even the candles on it are blue and pink.
The kids then proceed to open their gifts, and the boy receives a football, at which he appears to be thrilled, while the girl receives a tiara and tea set. The message they are trying to convey is made vehemently clear: girls and boys are extremely different and they cannot possibly stray away from their traditional gender roles.
He then interviews people, asking them questions about gender and sex, yet there's a theme in his reactions to the answers he obtains. Even though the documentary has been very clearly edited to show one side of the story as "the undisputed truth" (that is, the transphobic side) there are still some responses which do, in fact, try to provide a coherent reply to Matt's question.
The issue, which is hidden in plain sight, is that whenever any respondent dares to define gender and womanhood in a way that is even slightly more nuanced than the misconception that gender equals genitals, Matt ignores the argument completely, or edits it in a way that makes it seem incoherent.
The most glaring example of this is when he asks Dr Patrick Grzanka, a professor of Gender Studies at the University of Tennessee, about the difference between sex and gender. When the professor actually chooses to answer his question, his response is butchered by cuts in the edit and drowned with music, clearly trying to portray his argument as being incredibly outlandish and vague, without even actually allowing the audience to hear it. 
What is a Woman? is filled to the brim with this rhetoric. 
Impact of this transphobia
The United States currently has 533 anti-trans bills in 49 of its 50 states, with 62 such bills already having been passed. What are the contents of these bills and laws? Bans on gender-affirming care rules forcing transgender people to de-transition, and restrictions on even basic liberties, such as cross-dressing.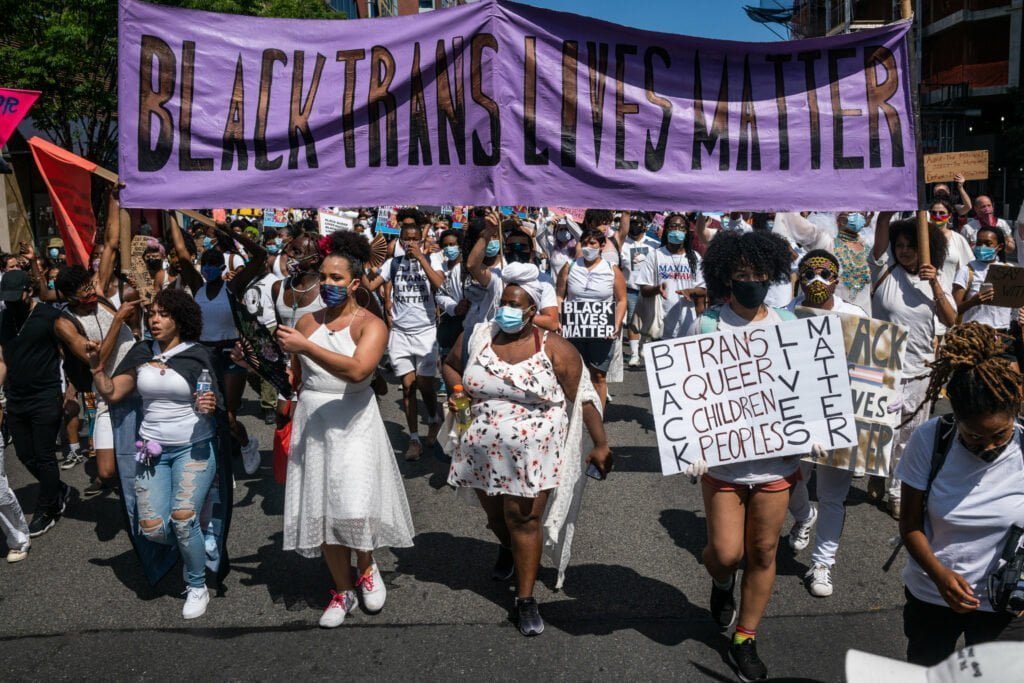 Conservatives like Michael Knowles are making speeches about how "transgenderism [sic.] must be eradicated from public life entirely." Others like Ben Shapiro, and even ex-president Donald Trump, are being extremely vocal in their sick, pervasive bigotry against transgender people, who simply want to live life authentically as themselves.
Matt Walsh, while of course not being solely responsible for this rampant transphobia, is undoubtedly leading it, or at the very least adding fuel to its fire. His employer, The Daily Wire, is infamous for providing a platform to people who spread dangerous, revolting and genocidal transphobic speech. Both Shapiro and Knowles are also closely affiliated with The Daily Wire.
What is a Woman has also given birth to a vocal wave of chronically-online incels who, in an attempt to imitate their flawed idols, have their entire political ideologies and opinions revolving around hatred for the trans community, and invalidating the experiences, as well as the identities, of transgender people. This tribe can be found in the Instagram comments sections of trans women, as well as any remotely feminine man, peddling slurs and rape threats.
Why should Indian feminists care?
Feminism that is not intersectional is not feminism. One cannot, therefore, call themselves a feminist without caring about trans issues. The cult of transphobia led by conservatives like Matt Walsh and Ben Shapiro is the epitome of trans hatred and trans erasure in our culture. It should thus be deeply concerning to any intersectional feminist. 
Moreover, one among many of the erroneous statements made by Walsch about the LGBTQIA+ community should matter to Indian feminists particularly, as it is completely oblivious to the reality of Indian society. In What is a Woman? Walsh peevishly states that "gender ideology [sic.] is a uniquely Western phenomenon."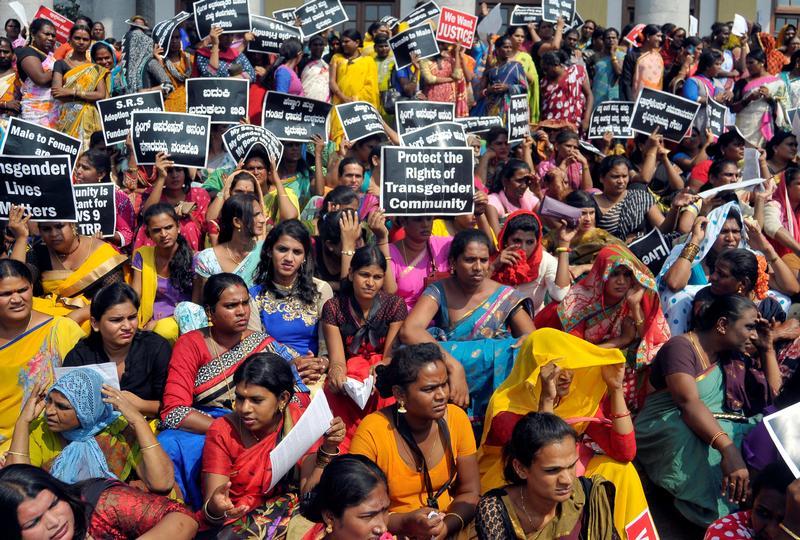 Any South Asian, feminist or not, knows that this isn't true, and that what he refers to as "gender ideology" has existed for centuries in the Indian subcontinent, in the form of the Hijra/Kinnar community, who have a unique gender identity and gender expression, and who have even been recognised by the Supreme Court as the "third gender" people. 
Walsh is not only bigoted on the basis of gender, but culture as well, as he peddles a completely Eurocentric conception of gender.
The rise of the cult of transphobia should also matter to Indian feminists because what's done in the US is often emulated by other countries. When the United States was undertaking its "War on Drugs," the Rajiv Gandhi government banned narcotic drugs in India, as a result of the American pressure to do so.
India is not safe for transgender people. This has been made abundantly clear in uncountable instances, and nearly every transgender person, especially transgender women, would agree with this statement. At the very least, however, India doesn't have anti-trans legislation. Indian feminists must strive to keep things this way, and must never let American radical transphobic rhetoric enter India at any cost.
The incels mentioned above aren't all American. In fact, a large number of them are Indian teenagers, who saw one video or read one article too many online to develop a deep sense of hatred against a marginalised and victimised community. We must not, in any way, let this hatred enter the mainstream of Indian political discourse. This can only be done by calling out the absurdity, bigotry and Eurocentric nature of the developments in the West. Calling out Matt Walsh is the stepping stone to doing so.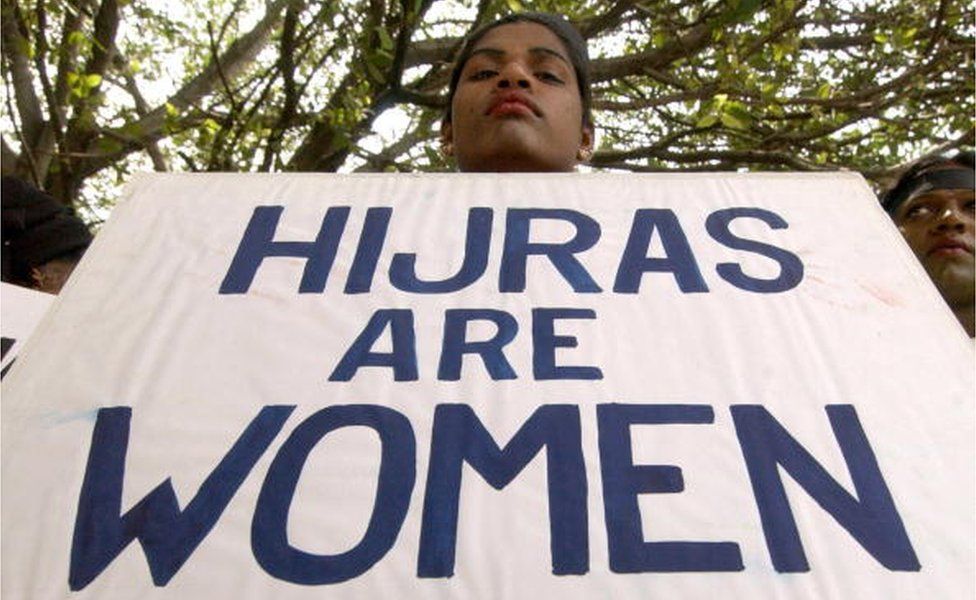 At a time when LGBTQIA+ issues are at the heart of our nation's discourse, with the possible legalisation of same-sex marriage being discussed in the judiciary, we must not forget the transgender community. Indian feminists must stand in solidarity with their trans sisters, brothers, and siblings, and must tirelessly fight against the epidemic of transphobia in the US.
Most importantly, we must boldly proclaim two statements, that must echo through the chambers of all legislatures and courts discussing the fate of trans people in their jurisdiction:
"Trans women are women!" and "India is not America!"
---