Tiku Weds Sheru opens with a scene of one of the eponymous protagonists Tiku (Avneet Kaur) sprawled across a bed with a notebook in hand. The camera cuts back and forth between her eyes and the verses she pens down, as she reads out the verses in soft, dulcet tones.
Tiku writes: "O cruel one,
Please don't be the orchestrator of the Ballard of my broken dreams."
These lines reveal Tiku to be a woman with aspiration and rich inner life. Unfortunately, this is the most character depth afforded to Tiku in Tiku Weds Sheru.
Shiraz "Sheru," Khan Afghani (Nawazuddin Siddiqui) is a part-time junior artist cum pimp cum drug dealer who has big dreams of being a big-time film star. He lives in a cramped flat in Mumbai (the City of Dreams!) that he shares with a cat named Elizabeth and is under immense financial duress having borrowed large sums of money from loan sharks.
Enter a marriage proposal (and along with it a big fat dowry of 10 lakh) from his native Bhopal. His family has found him a bride from a respectable family, Tasleem "Tiku," Khan, who unbeknownst to her family aspires to be a big Bollywood star herself. They wed, their eccentric personalities and deceitful natures clash, and wacky shenanigans follow. Will their love fly high? Or is it destined to crash and burn?
The age gap in Tiku Weds Sheru
This was the biggest story when the casting of Tiku Weds Sheru was announced. Nawazuddin Siddiqui (49) is old enough to play the debutant Avneet Kaur's (21) father. The 28-year age gap between the two leads though jarring should not come as a surprise for viewers.
This is not the first time that women have been cast opposite men twice as old as themselves and this won't be the last time either. This is a practice as old as the art of filmmaking itself. Think of 13-year-old Sridevi in Moondru Mudichu (1976) paired opposite Kamal Hassan and Rajnikanth who were 22 and 26 respectively or to take a more recent example Kiara Advani (30) and Akshay Kumar (55) in 2020's Laxmii.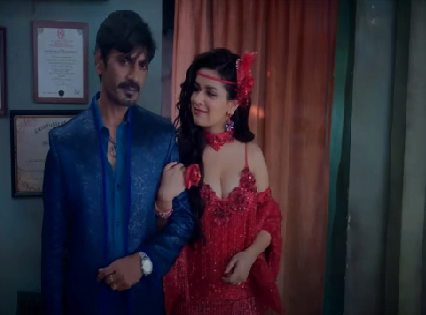 But perhaps what is encouraging is that, unlike earlier times, these unexplained age gaps are being noticed and called out today. Though we are nowhere close to doing away with unnecessary or unexplained age gaps, there is an awareness among casting directors about the possible backlash that such onscreen pairings may receive and consequently a higher incidence of age-appropriate casting.
Hopefully, this is a gateway towards age-appropriate casting being the norm and well-written roles for older women in cinema.
As far as Tiku Weds Sheru is concerned the age gap between Tiku and Sheru is never acknowledged directly within the film aside from a passing reference to Tiku being a young girl when Sheru is first sent her photo.
Tiku comes from a conservative Muslim family who pawns off women like property and perhaps the audience is meant to link this patriarchal set-up with the unreasonably large age gap. However, this is not reason enough as to why they would marry Tiku off to someone who is quite clearly closer to her father's age than her own.
Small town girl in the big city
A starry-eyed ingenue who dreams of making it big in Bombay. This trope has been used and reused several times in Hindi films be it Meghna Mathur in Fashion (2008) or Aarohi in Aashiqui 2 (2013). Tiku weds Sheru does nothing new with the trope. In fact, one could argue that Tiku's naive, deer-in-headlights persona worsens her characterisation considerably. 
Time and again, Tiku is lied to, cheated and tricked by the men, including her husband. Her husband convinces Tiku that he is a wealthy film financier by flashing her badly edited pictures of himself with famous Bollywood stars; he cons her into believing that their stuffy little flat is only a temporary arrangement till the construction of his luxurious high-end apartment is fixed up. She is blissfully unaware of his more underhanded dealings for over a year; that is until he is arrested. Her inexplicable ignorance becomes hard to watch as the film progresses.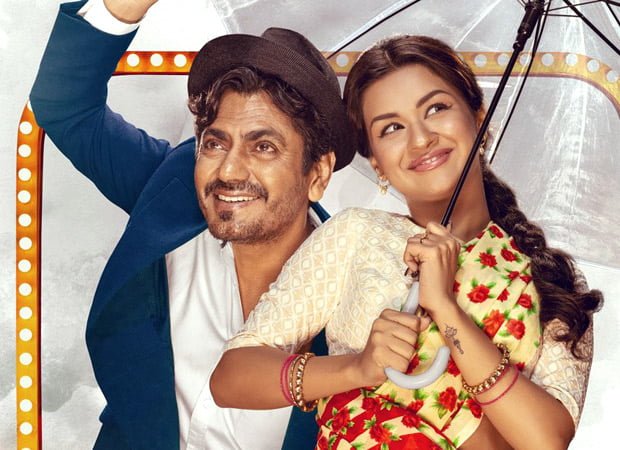 When Sheru's house of lies inevitably crumbles, Tiku goes to confront him in jail. She is heartbroken and worn out by his hollow promises and so she vows to fulfil her dream — she will become a Bollywood Superstar. This is the point at which we imagined the plot will turn, where we will finally get the film we were promised in the opening scene — a small-town girl making it big.
Instead what we get is the small-town girl falling prey to a pimp who dupes her into becoming one of the girls in his catalogue. Tiku, lured by the promise of a Bollywood film and money besides this, agrees to sleep with a wealthy man. And yet she does not pause to question how this man who she knows is an associate of Sheru's (who she knows by now has no connection to films whatsoever) has any clout in the industry himself.
By the end of the film, Tiku is destitute and helpless. With Sheru in jail, she is desperate to earn some money to support herself, her baby and her sister. She will do anything to survive and so she reaches Shahid Bhai's (Vipin Sharma) doorstep in search of work.
Shahid Bhai graciously puts her on the roster for a dance showcase celebrating the union of two political bigwigs. She is distraught at the prospect of having to put her body on display again, already traumatised from when she was coerced into sleeping with a stranger.
The return of the damsel in distress
Far from being the forward-thinking story of a small-time girl conquering the odds the film becomes about the dangers of a woman stepping out of the confines of the domestic sphere. As long as Tiku was inside her house nursing her baby, rolling chapatis for her husband and mopping up the living room of their flat she was safe, healthy and happy.
In fact, there is one scene where clips from her past domestic felicity flash before her as she stands teary-eyed in the hallway longing for those happier days. She was happy and fulfilled as long as she had a man by her side, be it her father or her husband. The dangerous messaging of the film seems to be that a woman can survive and live happily on the sole condition that she is hooked to a man. Look at what happens to poor Tiku when she tries to make it by herself, the script points out patronisingly.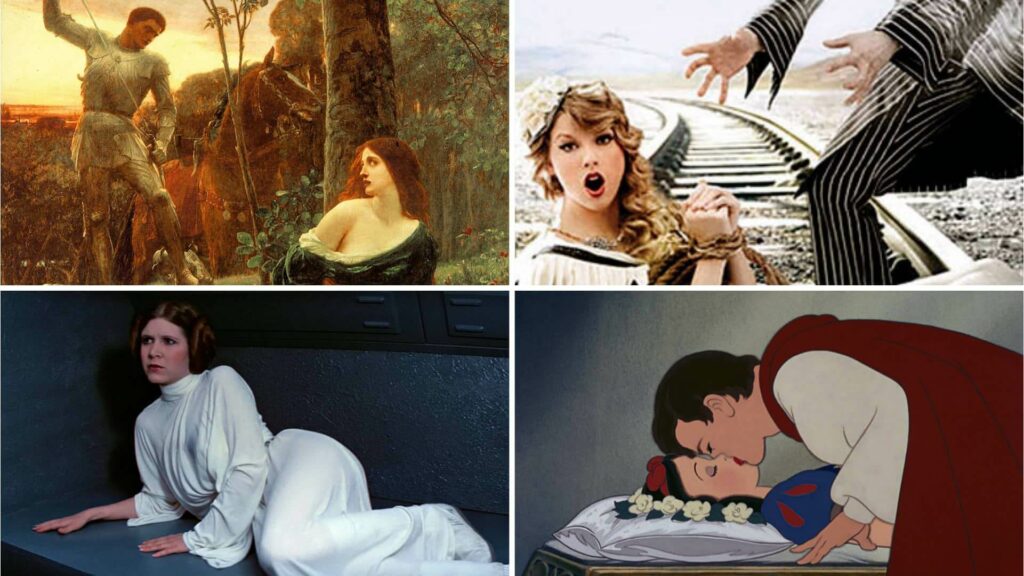 Tiku Weds Sheeru also offers the deeply problematic message that a woman's worth is singularly tied to her physical appearance. Sheru falls in love with Tiku instantaneously because he is so taken in by her face, later he forgives Tiku for carrying another man's baby because of her beauty.
When she goes out into the world in search of a job, the men she encounters all reduce her worth to that of her body time and time again. The only way she can possibly secure an income by herself is by leasing out her body for pleasuring men. She does not have any value outside of her physicality.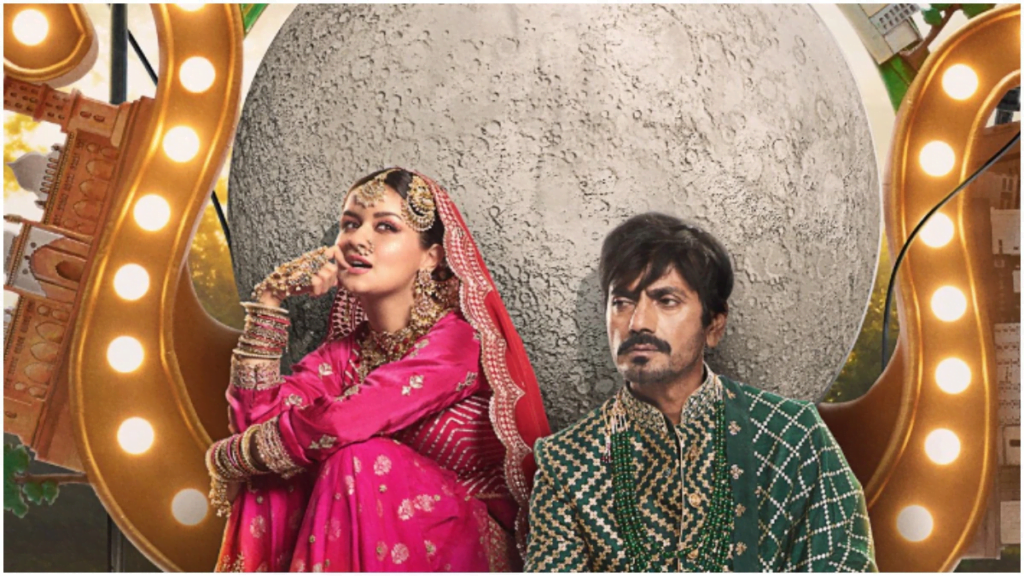 The film's climax though saddening is predictable with Sheru miraculously breaking out of jail to rescue his wife from the sleazeballs leering at her as she dances to a fast-paced Shreya Ghoshal item song.
Tiku is the damsel in distress and Sheru her knight in yellow lehenga, is here to rescue her. Apart from Siddiqui in a yellow lehenga, little else is new in this half-baked, half-comedy/ half-drama.
---