India's enduring affinity for gold finds its deepest roots in the hearts of Indian women. Whether in the form of cherished bangles, rings, necklaces, tikkas, earrings or anklets, almost every woman in the country assembles a treasure trove that is solely her own.
According to a recent report, Indian women own approximately 11 per cent of the world's total gold reserves, collectively wearing over 20,000 tonnes of gold jewellery on their bodies. In our patriarchal society, gold ornaments have long served as quiet symbols of financial security, opportunity and familial legacy for women. Historically, possessing gold has been one of the only few ways South Asian women could express some form of financial freedom.
Therefore, gold jewellery is exclusively considered a generational investment among women. It is passed down from mothers to daughters as precious heirlooms, bestowed upon brides as wedding gifts, and even given to newborns as tokens of good fortune. In our cultural glossary, gold jewellery transcends its role as a mere adornment or material possession. It serves as a tangible reminder of hope, determination and resilience for several generations of women across the Indian subcontinent.
Cultural and historical significance of gold in India
The history of India's adoration for gold jewellery can be traced back to five thousand years ago, during the Indus Valley civilisation. Excavations at the ancient cities of Mohenjo-Daro and Harappa unearthed a vast variety of ornaments including beads, necklaces, headbands and discs, suggesting that our fascination with the metal is in fact, rooted in our ancestral heritage.
These findings from the Indus Valley civilization reveal not only the exquisite craftsmanship and artistic expression of those who came before us but also their profound appreciation for the inherent beauty and value of gold jewellery, a sentiment that we carry even today. 
In addition to this archaeological evidence, gold has come to be associated with a sense of divinity and femininity through Indian mythology, establishing it as a gendered asset from the very beginning of time. In various parts of India, a woman is perceived as the living embodiment of  Laxmi, the goddess of wealth, beauty and prosperity.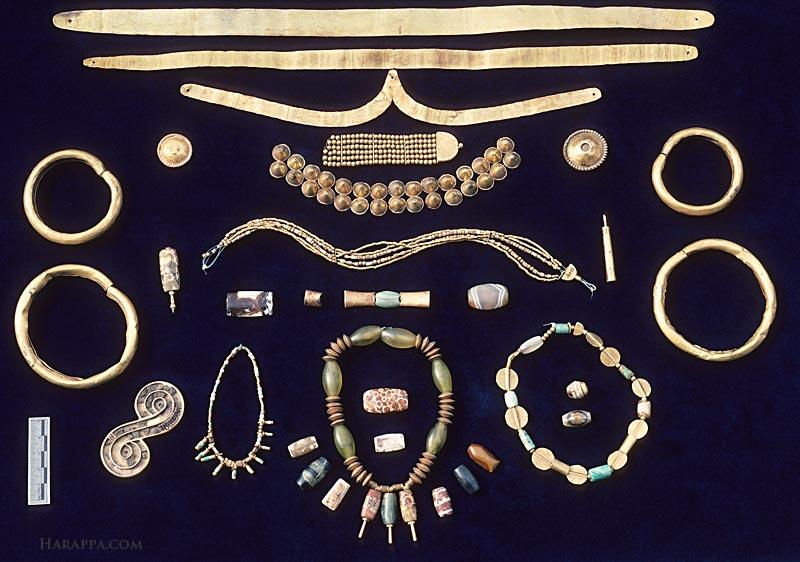 Based on the cultural and religious practices of Hinduism, the birth of a female child is often celebrated as the arrival of Laxmi, and a new bride is to be greeted into the family with a similar celebration, symbolising the auspiciousness of Goddess Laxmi herself.
In India, gold has also served as the reflection of a woman's marital status. It is widely believed that a woman's beauty is not complete without her gold ornaments because they symbolise purity, good fortune and well-being, as that of Goddess Laxmi. Thus, gold as an adornment, has been deeply woven into the personal and cultural identities of Indian women for centuries. 
How women came to exclusively possess gold
For several years, women in India endured different discriminatory biases within the customs of a patriarchal set-up that gave control of most monetary matters to male members of society, and assets were most often transferred to a woman's husband following their marriage. As a result, women were restricted from claiming their rights to inheritance, owning property and controlling several other financial assets. While this oppressive practice continues to occur even today, its prevalence has reduced considerably. 
Despite the imposition of these gendered customs in Indian society, one resolute truth remains: gold jewellery has always irrefutably belonged to women. The possession of gold has been one of the single most important pathways to attaining financial and social independence for women in several parts of India.
However, the origin of this gold ownership may be rooted in the patriarchal custom of dowries. The practice of paying and accepting dowries, where the bride's family gifts gold jewellery, cash or other financial assets to the groom's family before marriage is an age-old tradition deeply ingrained in Indian society.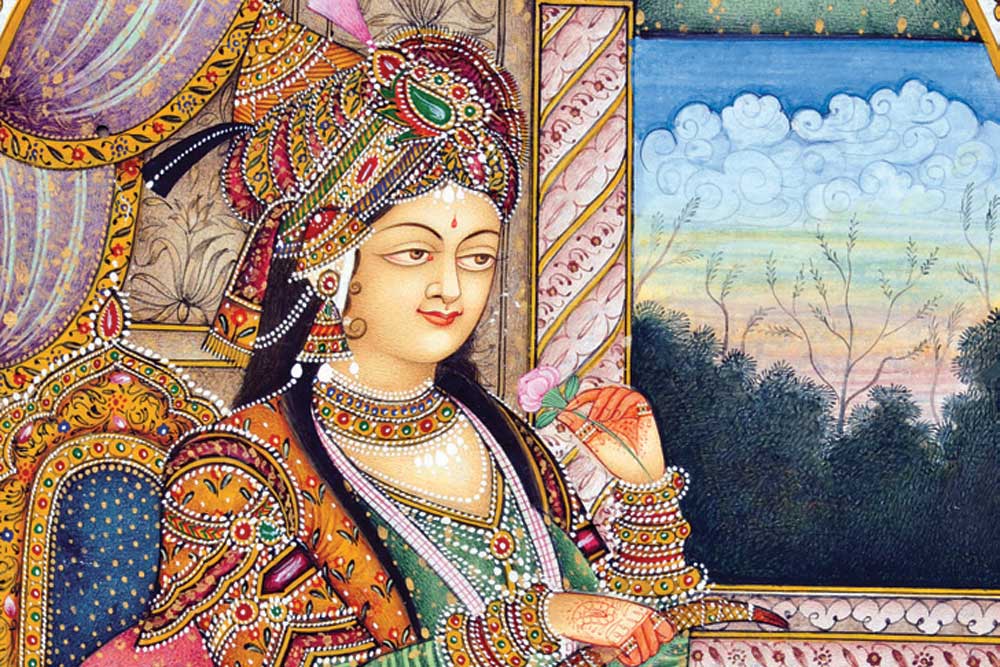 Historically, it is possible that the original concept of dowry emerged as a means for parents to ensure economic security and autonomy for their daughters in their new, marital homes through presents like inherited gold jewellery. However, during the colonisation of India, when the British introduced private ownership of land, women were excluded from this privilege, resulting in the transfer of their property ownership to their husbands. As a result, dowries were made mandatory as one of the legal ways towards marriage in colonised India.
This practice of giving and receiving dowries soon turned into exploitation that subjected women to various forms of abuse, including dowry deaths, domestic violence and severe harassment. Several Indian households granted complete control of a wife's gold jewellery to the husband, even during a separation or other marital difficulties.
In response to this, the Dowry Prohibition Act of 1961 was imposed by the Indian government. Over the years, this legislation has helped reduce the practice and prevalence of dowries to some extent. Although illegal now, the custom of dowries is a deep-seated social issue that continues to affect numerous women across South Asia even today.
Yet as our society progresses, a positive trend prevails. Slowly but steadily, dowries are being abandoned, transforming a bride's gold inheritance back into what it used to be, a symbol of financial independence and empowerment.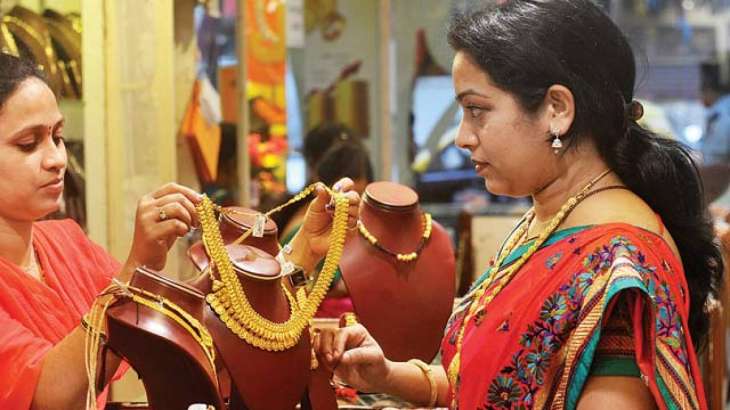 Furthermore, the concept of "Streedhan," as per the Hindu Law, roughly translating to "woman's wealth," is another possible way through which women have come to possess gold with such abundance. Streedhan, starkly different from dowries, refers to all voluntary gifts (most often gold jewellery or property) that a woman receives from her immediate family members or relatives during marriage.
As supported by Section 14 of the Hindu Succession Act 1956, a woman's property that she has earned, inherited or received as a gift, legally belongs to her alone. Therefore, any form of male dominion over Streedhan is condemned with strict legal action, giving a woman indefinite ownership of her gold jewellery and other property against all adverse circumstances. 
Gold an everlasting symbol of female empowerment
Whether buried in the roots of dowry or Streedhan, gifting gold to daughters is a timeless practice that persists across all cultures in South Asia. Women dedicate their lives to building a fortune in jewellery, no matter how large or small, with the primary intention of passing it down to their daughters. This tradition exclusively involves gifting gold to newborn baby girls, teenagers and brides, so that they can start assembling their own little collection of jewellery.
Whether the present generation of women require their gold inheritance or not, it is still passed on as a symbol of protection against unforeseen circumstances, or simply if they ever need it to fall back on. The very act of wearing inherited gold jewellery is an expression of one's identity and ancestral heritage. Grounded in a deeply emotional history, it serves as a symbolic transfer of financial freedom, from one generation of women to the next.
Therefore, mothers relentlessly safeguarding all their gold jewellery for their daughters, may indeed, be viewed as a step towards matriarchal power, and as a small act of resistance against the patriarchal customs that plague the Indian subcontinent.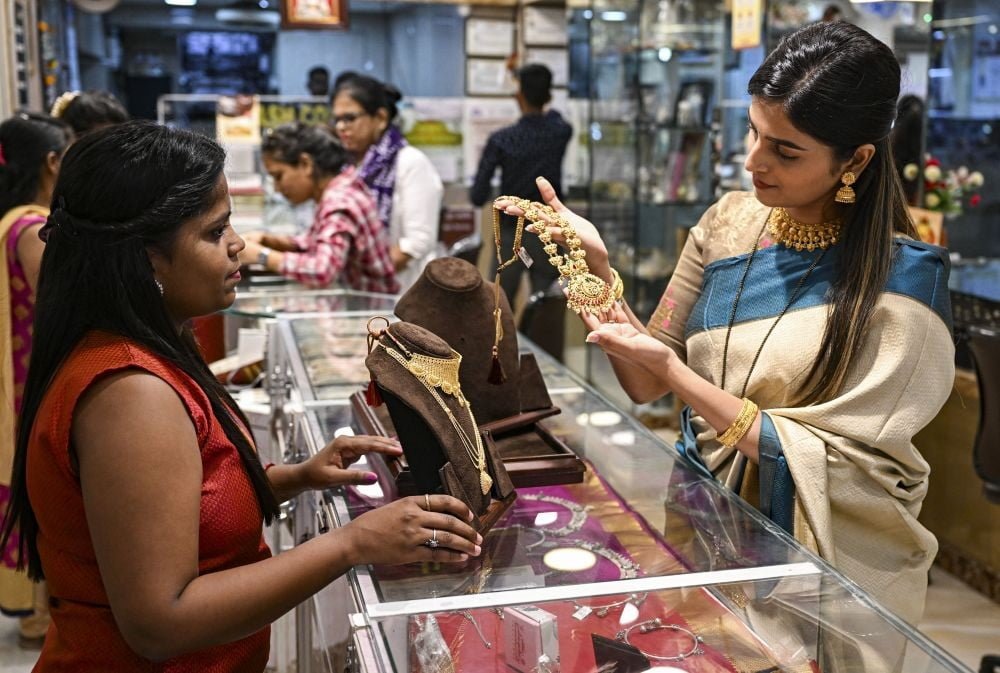 Although the significance of possessing gold may have now evolved for women in contemporary India, it is important to acknowledge the legacies of the women who came before us. Their deep struggle for financial freedom has eased the burdens that we carry today and serves as an everlasting reminder of their collective resilience against patriarchy throughout history.
---
References: