India has been self-sufficient in food production for over forty years, yet this does not ensure food security. It is upsetting to realise that, despite having a surplus of food, hunger lingers.
A significant number of young children in India experience food insecurity, according to the National Family Health Survey (NFHS) 2019–2021, which raises questions regarding their development and long-term well-being. To attain Sustainable Development Goal (SDG) 2 of zero hunger, India must implement strategic actions to reduce food insecurity and guarantee affordable access to nutritious food for all. Poverty is a major contributing factor to this since it hampers food options and has been correlated to fatalities from starvation.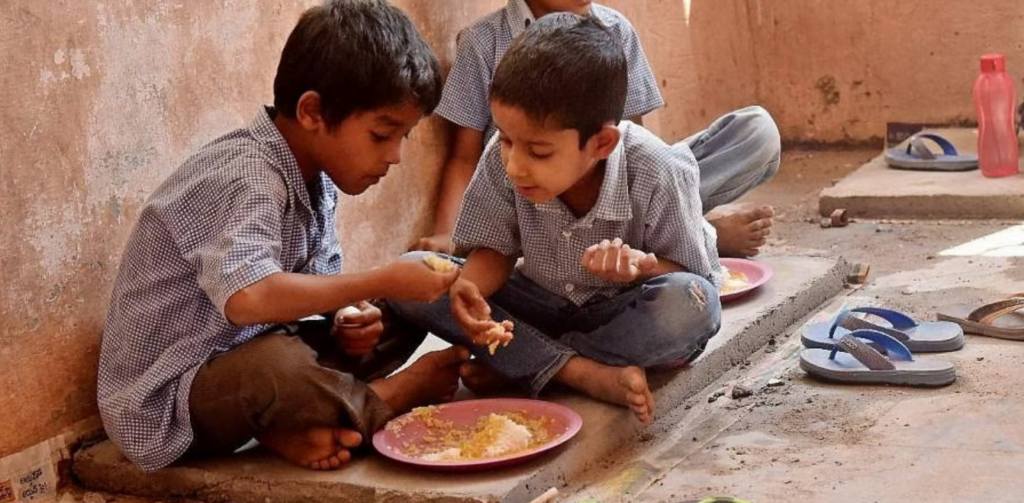 While inflation has contributed to a decrease in unemployment in India, it has also led to high food prices, and regional differences in development have an impact on people's capacity to purchase a balanced diet. The "nutritional quotient," of an individual is determined by age, gender, caste, and other demographic variables.
For example, our society does not sufficiently address the dietary requirements of girls, children, and the elderly. Additionally, there are several interrelated concerns that contribute to hunger and related malnutrition, such as access to food, water, and sanitation.
Neglect to food insecurity through policy and rhetorics
With the largest population together with one of the largest economies in the world, inefficient policymaking is the primary cause of the severe lack of address to the issue of access to necessities. Persistent hunger is an outcome of inadequate programme and policy execution. For instance, the Integrated Child Development Services (ICDS) and the National Health Mission (NHM) have not reached a sufficient level of coverage.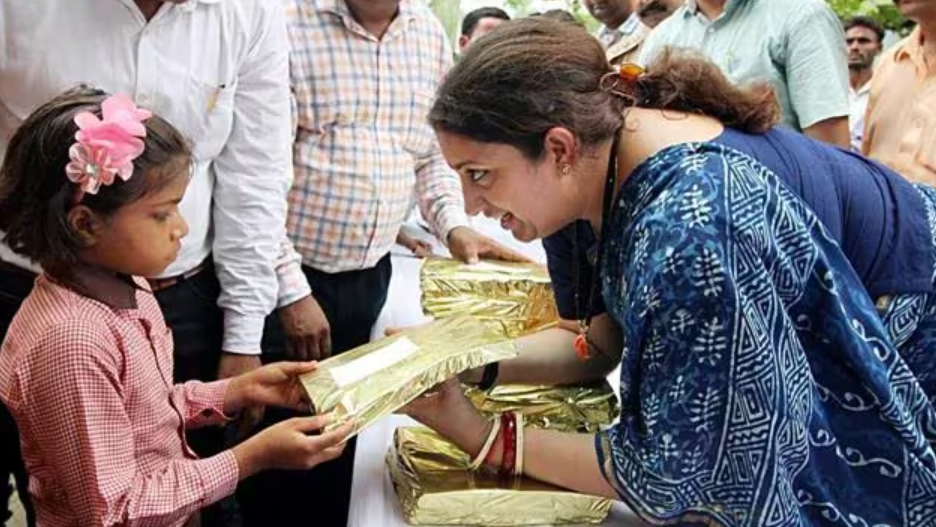 Aside from food insecurity, India is experiencing a serious crisis in micronutrient deficiencies, commonly known as hidden hunger, as a result of poor nutrition, disease, or increased micronutrient demands that are not satisfied during pregnancy and breastfeeding.
"I think that they are indices that do not project the India story, and deliberately so. For instance, the Global Hunger Index that makes headlines now has many people saying it's all hogwash. How do they build that index? 3,000 people in a country of 140 crores get a phone call from Gallup, and they are asked, 'Are you hungry?' Now trust me, I left my house in Delhi in the morning at 4 today. I got a flight at 5 to go to Kochi. I did a conclave there. I got a flight at 5 o'clock to come to this programme," remarked Smriti Irani, MP Lok Sabah.
The Minister continued, "By the time I get to anything called food, it will be 10 o'clock. If you had called me anytime during the day today and asked Gallup, 'Are you hungry?' I'll say, Oh yes, I am."
"And that indice (sic) says Pakistan is better than India. Can you imagine?"
Mocked Smriti Irani, Minister of Women and Child Development, at the Federation of Indian Chambers of Commerce and Industry (FICCI) conference in Hyderabad.  
Considering how dire things are in India, remarks such as Smriti Irani's neglect of the entire problem are extremely unmindful to the populace who are afflicted with hunger diseases and food insecurity. It also creates a divide between the privileged, who have access to three or more square meals a day, and the disadvantaged, who don't have any.
Given her powerful position, the Union Minister did more than just trivialise the topic of hunger; she also painted a sobering picture of life for those who struggle to find enough to eat by implying that Irani's hectic schedule is a luxury that many cannot afford. Equating fasting to food insecurity, the struggle of India to achieve SDG 2 has been thrown into the backseat.  
Repetitive dissent by Smriti Irani and BJP government
It is not the first time that the Indian government has rejected reality; it happened before 2021 when Smriti Irani argued that the figures were incorrect. She questioned the methodology employed to generate the 2021 Global Hunger Index, which saw India drop from 94th to 101st among 116 nations.
The German non-profit Welthungerhilfe and the Irish humanitarian group Concern Worldwide collaborate to issue the yearly, peer-reviewed Global Hunger Index. The index determines the global levels of hunger and malnutrition. Undernourishment, child wasting (the percentage of children under five who have low weight for their height), child stunting (the percentage of children under five who have low height for their age), and child mortality (the mortality rate of children under five) are the four indicators used to calculate the score.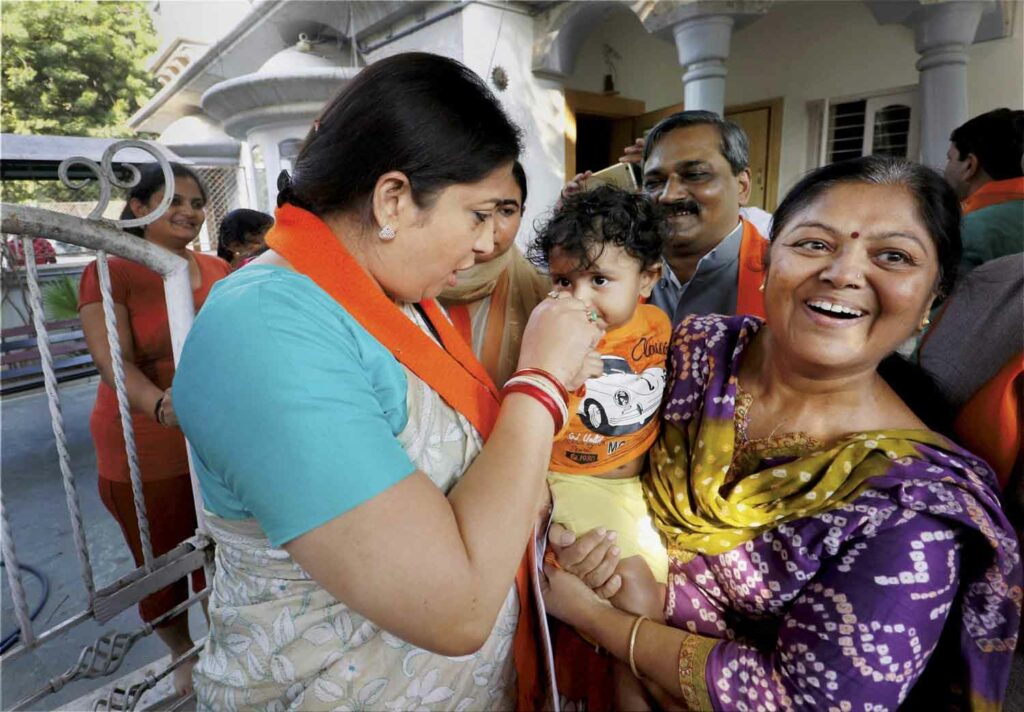 When the matter was raised in 2021, "The survey was conducted through a telephone call," the Minister said in Parliament. "One of the questions posed in the telephone conversation was: Have you felt hungry when you did not eat food? So, can you imagine that we are talking about a medical and societal challenge that is measured through a Gallup [analytics company] phone call?"
Smriti Irani further asserted that the Global Hunger Index did not account for the COVID-19 pandemic's effects on nutrition in India's neighbouring countries. "It seems from the report that countries like Nepal, Afghanistan, and Sri Lanka have been unaffected by COVID, which is not true," she added.
According to the Union minister, the government has taken action to combat malnutrition. "We have ensured that the chief medical officer of every district in the country takes into account severely acutely malnourished children and children who need medical attention immediately," she said. "For the first time, under Prime Minister Narendra Modi's leadership, we have engaged with states to get the precise number of malnourished children."
This repetitive denial by the government towards the issue will not eradicate the problem; instead, it only reflects the limited vision of policymakers. The government ought to prioritise elevating food intake among young children to be of fundamental importance as opposed to solely "complementary," in policies and guidelines related to maternal, infant, and young child nutrition. To gauge the amount of food insecurity in Indian households, modules on household-level food insecurity created by the Food and Agriculture Organisation can be modified. To alleviate food insecurity and guarantee affordable access, India requires a deliberate programme headed by the PMO, with an urgent and specific focus on young children.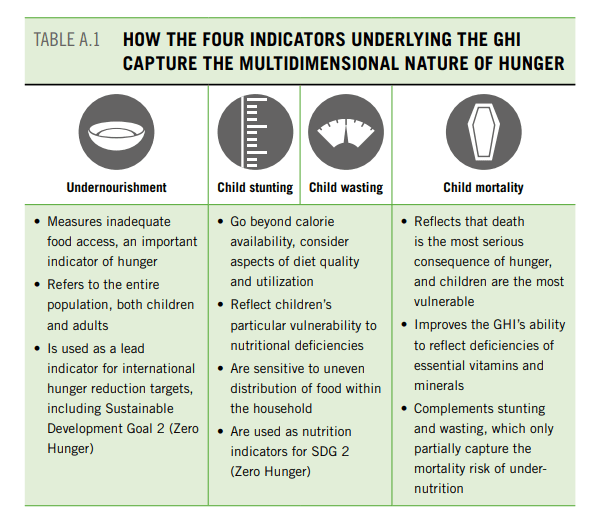 According to the report, India has the world's highest rate of child wasting (18.7 per cent). However, when the 2023 Global Hunger Index report was made public earlier this month, the BJP governance once more rejected it, calling it "flawed" and "erroneous" in a statement issued on October 12. To determine each country's score, the GHI employs identical data sources for each nation. This guarantees that equivalent procedures were utilised to create each rating. It is past time for India to admit its grave condition, despite soaring GDP figures that are far from reality.
Mockery on a subject like the Global Hunger Index without understanding its implications only reflects ignorance and insensitivity towards the huge part of the population that is undernourished and suffering from diseases due to hunger and poverty.
---