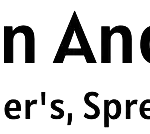 Website AJA Education and Foundation
About the job
Volunteer (Fundraising)
About NGO:
Our NGO aims to educate and provide a better future to every child who due to any circumstance can not afford the high prices of private school or coaching institutes. It's our duty to provide quality education and secure the future to the underprivileged children.
Note : This is an unpaid internship.
Role:
We need interns to raise funds for our NGO. Interns should be able to complete the set Target for fundraising within a specified period of time.
Responsibilities:
1. Research and identify various fundraising platforms
2. Research and identify various grant applications
3. Monitor the framework of fundraising messages that appeal to potential donors.
4. Spreading awareness about the NG0's purpose and activities
Perks and benefits:
1. Certificate of completion
2. Flexible timing
3. Contributing in a good cause
4. Gain experience in the field
5. Add up to profile
Duration:
min 1 months(can be extended if intern wants to stay for long)
For more information, please click here.
To advertise your job, internship or any other academic or professional opportunities on FII's Jobs and Opportunities Board, email us at careers@feminisminindia.com