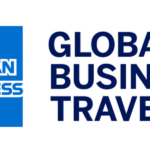 Website American express global business travel
Responsibilities
Drive operational consistency across APAC Talent Acquisition team
Manage end-to-end recruitment process across business functions by working closely with stakeholders and hiring leaders
Carry out recruitment activities to ensure key deliverables are met with a key focus on direct sourcing and driving internal talents
Source, Screen, Schedule relevant candidate profiles for APAC market
Prepare employment contracts and relevant documents
Update candidate records in our Applicant Tracking System (Workday Recruiting)
Coordinate and provide a seamless on-boarding experience for all successful candidates
Conduct background verification checks
Prepare recruiting and market intelligence reports
HR administration support as required, including creating new employee personnel files
Support Talent Acquisition team in process improvement initiatives
Provide local recruiting support where possible
Ad-hoc HR duties during non-peak recruiting period
Requirements
Must have a Bachelor degree in Human Resources, Business or relevant field.
2 years' experience in a recruitment coordination role.
Excellent communication and interpersonal skills.
Excellent organization and time management skills.
Attention to detail with an ability to work in an environment with conflicting deadlines.
Functional computer skills and software knowledge; prior experience in using an ATS (Applicant Tracking System) such as Taleo/Workday would be advantageous
Experience of working in a fast paced and matrix business structure is preferred.
Language skills may be required for this role pending location and business unit allocation but not essential.
For more information, please click here.