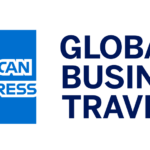 Website American Express Global Business Travel
About the job
American Express Global Business Travel ("GBT") provides end-to-end corporate travel and meetings program management – for companies of all sizes and across all industries – through best-in-class booking technology, smart analytics, worldwide strategic partnerships, and exceptional care. Our presence in nearly 140 countries on six continents means that, no matter where our clients do business, we are nearby and ready to help them succeed.
Learn more about how GBT connects the world at www.amexglobalbusinesstravel.com
Travel Counselor (Regional Offshoring Hub)
As an American Express Global Business Travel ("GBT") Sr. Travel Counselor, you will join a team of other highly skilled Travel Counselors who provide exceptional traveler care to our valued GBT corporate clients. This exceptional, high touch service will create a positive experience that will leave your travel clients truly impressed. You will be accountable for both individual and shared team goals, responsible for providing customer service and accurate completion of international and domestic travel arrangements and/or special requests as per respective country. ROH has a multi-market delivery setup in scope countries AU/SG/HK and covering delivery through multiple shift setup ( 18X5 could become 24X7 )
Reports to: Team Coach/P2
Location: India, Gurgaon
Job Responsibilities

Incumbent will be responsible to efficiently manage travel requirements for Australia, Singapore, Hong Kong or India customer via emails, calls and chat.
Should be flexible to work in rotational shifts 24/7.
Flexible to work on weekends, public holidays and festivals.
Should be skilled to provide excellent customer service to all GBT clients.
Efficient in handling regional and global corporate clients with their end to end travel requirements: Air reservation/ Ticketing/ Exchange/ Hotels and car booing requests.
Maintain ongoing, collaborative, working relationships with co-workers to achieve customer and business goals. Influence decisions and strong negotiation skills towards the most beneficial outcomes for the client and the company
Flexible to adapt and learn new tasks and keen to multi-tasking.
Flexible to support other line of business process if needed
Ability to diffuse difficult situations, turning negative experiences into positive and provide empathy and clarity to internal and external clients
Requirement
Educational

Minimum educational qualification required is Graduate
Diploma / Post Graduation in travel & tourism would be added advantage
Work Experience
Minimum 2 years + of relevant experience in font end customer facing role such Domestic and international Air reservation process with end to end ticketing, exchanges, Hotel & Car bookings process through GDS.
Technical Skills

Vast knowledge of GDS system- Sabre or Galileo is a mandatory requirement
Extensive knowledge of Domestic & international Air P2P, Circle/Multi city/RTW itineraries, Hotel and car booking.
Ticketing – Domestic & International (Point to Point & Complex)
Exchange – Domestic & International (Full & Partial)
Knowledge of Fare calculation and key checks to avoid ADMs
Point of sale knowledge of AU/ SG/HK markets would be added advantage.
Good PC skills, MS office applications (MS Word, Excel Power point & Outlook.
Other Requirements

Excellent spoken and written communication (English)
Ability to work under demanding/difficult situations
Good understanding of key drivers of customer satisfaction
Carries a positive and focused approach at workplace
Good problem-solving skills and attention to details
Open to work in 24/7 environment, roster off
Location
India – Haryana – Gurgaon
It is our policy to provide equal employment opportunities to all individuals based on job-related qualifications and ability to perform a job, without regard to age, gender, gender identity, sexual orientation, race, color, religion, creed, national origin, disability, genetic information, veteran status, citizenship or marital status, and to maintain a non-discriminatory environment free from intimidation, harassment or bias based upon these grounds.
GBT Recruitment Privacy Statement
For more information, please click here.
To advertise your job, internship or any other academic or professional opportunities on FII's Jobs and Opportunities Board, email us at careers@feminisminindia.com