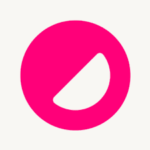 Website Coho Cookies
🚀 Roles and Responsibilities
Maintain a quick response rate for customer inquiries via chat and phone.
Processing and fulfilling online orders.
Work together with the team to deliver a seamless customer experience.
Coordinate with fulfillment partners for seamless delivery operations.
🌟 Desired Candidate Profile
Experience with direct-to-consumer customer support.
Applicant needs to be an exceptional communicator in English and Tamil.
Strong sense of time management and ability to handle pressure & multitask.
Able to commute to and from work (Chennai, Little Mount).
Loves to take on new challenges and is open to doing whatever is needed for the team.
🎉 Perks and Benefits
Signing bonus on your first month.
Minimum remuneration package of between ₹ 1,80,000 – 2,40,000 per annum.
Quarterly bonuses and allowances.
Overtime is included with 2x pay.
9am-7pm, with two days off per week.
Flexible vacation policy with 22 annual leaves per annum.
Great startup working environment with plenty of growth opportunities.
For more information, please click here.