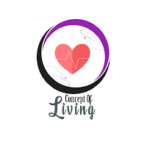 Website Concept Of Living Charitable Trust
Position Description
Deliver FREE OF CHARGE -POSH ACT awareness training to various Government/Non-Government organizations to combat workplace sexual harassment and raise knowledge about the act.
While applying the law, provide proper advice and support as necessary by various sectors.
Participate in various NGO-sponsored Training programs for different sectors and employees
Create a safe, secure, and pleasant environment for any employee by spreading awareness through a social training program.
Required Skills & Education
A minimum of 2-3 years experience in any training sector is necessary.
The profile should be calm and mature
Have a unique and special delivery style.
Fluency in Hindi and the local language is required.
For more information, please click here.
To advertise your job, internship or any other academic or professional opportunities on FII's Jobs and Opportunities Board, email us at careers@feminisminindia.com