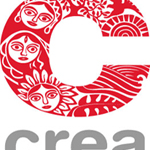 Title: Manager – Resource Development
Location: Delhi – India
Reporting: Director – Resources, Impact, and Learning
Status: Full-time
The Manager will work under the guidance of the Director – Resources, Impact, and Learning. Aspects of the job include supporting strategy development, assisting in resource development vis-à-vis the programs and representing the organization in different fora.
Duties and Responsibilities
Support the Director – Resources, Impact, and Learning with the implementation of the resource development strategy for organizational sustainability from a diverse donor pool.
Research prospective donors as per the table of needs of the organization and follow up as required.
Lead development of proposals and awards applications:

Write clear, compelling grant proposals and applications, and key supporting documents such as theory of change, case studies, etc.
Be responsible for researching, collecting data, and developing grant proposals.
Work with department managers to compile programmatic information and data.
Manage the proposal submission process to ensure timely submission of all required materials.

Manage donor specific information/resource material, and undertake strategic donor focused dissemination, as required.
Prepare drafts of proposal budgets in coordination with Program and Finance teams, and plan and prepare for fundraising as per organizational needs.
For more information, please click here.
To advertise your job, internship or any other academic or professional opportunities on FII's Jobs and Opportunities Board, email us at careers@feminisminindia.com