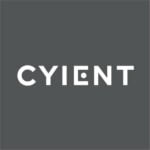 Website Cyient
Job Description
Work with Product Managers, Research & Development, Regulatory, Marketing and engineers to produce and maintain world-class documentation, including Technical Manuals, Online Guides, User Guides, and Release Notes.
Gather and analyze technical and product information from various sources to document new or changing product functionality
Excellent, clear, clean, accessible writing; an obsessive eye for consistency and technical accuracy.
Learn complex concepts and communicate the information in a way that is engaging and understood by customers.
Ability to thrive, without much oversight, in a fast-paced, constantly changing environment.
Ability to manage multiple writing assignments simultaneously.
Responsibilities

Gathers and organises technical information from various sources, verifies and clarifies input as needed to develop customer and service guides, procedures, online help, product labelling, instructions for use, condition codes, job aids and communications. Adheres to company change control procedures, branding guidelines and regulatory requirements.
Laser focus on–and commitment to– deadlines.
Coordinates cross-functional review/approval and verification of content. Seeks consensus on final content.
Works with publishing technologies team and external vendors to obtain illustrations, translations and to publish materials.
Investigates and resolve or escalates customer complaints and concerns. Responds to non-standard inquiries.
Updates tasks in project management application—reports project status.
Checks and edits work of less experienced writers. Participates in special projects as assigned
Minimum Qualifications

A minimum of an Associate's Degree in Technical Writing, Communications, Medical Technology, Biology or Engineering with technical writing experience or equivalent is required. A Bachelor's degree preferred
A minimum of 3 years of relevant work experience is required.
Excellent written and verbal communication skills and strong computer skills are required.
Experience in documentation publishing software's HTML, XML, DITA, Frame Maker, and Microsoft Office and creating online documentation using topic-based authoring, website design/authoring tools may be required.
For more information, please click here.