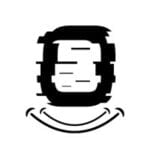 Foruppo
We are looking for passionate freshers who are ready to work full-time and want to build a career in the field of senior management by improving his/her skills & gain experience through working in one of the most innovative startups in India.
Selected candidates will be getting 3 months of fellowship (Skills Development Program & Live Project Training) and candidates who will complete the fellowship and perform well in the Fellowship will get a full-time job.
About Foruppo
Foruppo is a collaborative workspace that empowers aspiring entrepreneurs to build wonderful products, services, communities, and social movements. We work with in-house entrepreneurs by helping them materialize the idea into viable solutions, help them find the core team, develop marketing strategies, get investment and so much more.
Location: Remote/Virtual
Looking for individuals with:
Spoken and written communication skills
Leadership skills
Learning-oriented, decisive, and result-driven mindset
Ability to work effectively in a team
Passion for Sales, Marketing & Business Development
Enthusiasm for Entrepreneurship & Startups
The role will be to:
Have virtual meetings with potential collaborators and prospects
Coordinate with the team
Keep a track record of the team's work
Recruit new team members
Coach and support project team members with tasks you assign them
Selected candidates will get to participate in Daily Skill Development Programs – SDPs:
To participate in Foruppo's specially-designed Aptitude Development Program where the selected candidates will get to learn about the 7 major forms of verbal & non-verbal communication, the art of persuasion and negotiation, optimal internet research, team building and management along with the fundamentals of Entrepreneurship and Business Development
To participate in Foruppo's research-driven Personality Development Program where selected candidates will learn about analytical skills to solve problems, critical thinking, creative thinking, increasing self-awareness, developing interpersonal skills, etc
Please note:
You will be required to work full-time (10 AM to 7 PM)
After completion of 3 months fellowship, good-performing candidates will get a full-time job.
At Foruppo, we are insanely passionate about doing everything in a better and more creative way, thus we do not use conventional interview processes. Individuals applying for this position will be invited to participate in a collaborative virtual game and those who will perform well in the game will be selected for this opportunity.
For more information, please click here.