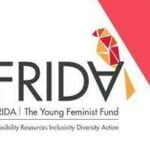 POSITION: Chief of Human Resources (HR)
REPORTING TO: Executive Director
REMUNERATION: USD 66 000 annual + benefits
LOCATION: Remote (Global South)
START DATE: November 2023
FRIDA is seeking a new Chief of HR to plan, lead, direct, develop, and coordinate the policies, activities, and staff of the Human Resources (HR) team, ensuring legal compliance and implementation of the organization's mission and talent strategy.
The Chief of HR will ensure that organizational management, culture, and practices best serve FRIDA's HR and strategic priorities and are a reflection of the organization's commitments, mission and values. This role will work closely with the HR team and Co-Executive Directors and manage/advise on internal HR processes with the goal of cultivating and maintaining an effective overall team and a healthy organizational culture.
For more information, please click here.
To advertise your job, internship or any other academic or professional opportunities on FII's Jobs and Opportunities Board, email us at careers@feminisminindia.com