Call For Submissions
Anywhere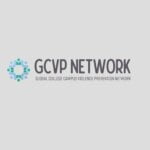 Website Global College Campus Violence Prevention Network
About the Funding:
Funding is available to researchers at institutions of higher education (IHE) in the Global South to conduct violence prevention research on their college or university campus(es). Early career applicants are strongly encouraged to apply. The Global College Campus Violence Prevention Network (CGVP Network) will support grantees at levels of $35,000 – $50,000 USD for 18-24 months of funding for research to 1) assess the scope, determinants and consequences of campus-based sexual assault, harassment, stalking, dating violence and other forms of gender-based violence, and 2) design, improve and evaluate policies, programs, and resources to prevent and respond to violence.
KEY DATES
16 June 2023:   Deadline for submission of Letters of Interest (LOI)
03 July 2023:    Full proposals will be requested from a subset of LOIs received
28 Aug 2023:    Deadline for submission of full proposals
14 Sept 2023:   Awardees announced
1 Nov 2023:       Grant start date
Scope of Research
Research proposed through this funding mechanism should be consistent with the stated mission of the GCVP Network. This small grant program seeks to provide funding for novel research projects that contribute to forward movement in the field of campus-base violence prevention across the globe. Types of projects that may be supported include (but are not limited to):
Formative research to design tools and methods for assessing the prevalence and determinants of different forms of violence on university campuses or to design violence prevention programs.
The development of tools for measuring gender-based violence on college campuses.
Piloting, adapting, testing and/or scale-up of new/promising programs to prevent campus-violence.
Self-contained research projects that are stand alone or that fit in a larger project, to build on, or support prevention or response of campus- violence, including formative, pilot or feasibility studies.
Adding a new component/arm to an already funded intervention that can provide additional insight into the effectiveness of intervention components.
Secondary analysis of existing data.
Studies to adapt current campus programs or policies to meet the needs of under-represented and/or under-served student groups (e.g., ethnic minorities, sexual and gender minority students).
Studies to assess the impact, community perception or provider opinion of existing campus-based violence prevention programs or of existing services for survivors of violence.
For more information, please click here.
To advertise your job, internship or any other academic or professional opportunities on FII's Jobs and Opportunities Board, email us at careers@feminisminindia.com