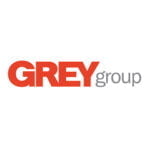 Website Grey Group
Location: Bangalore
Experience: 1-2 years' experience in Mainline Client Servicing with an advertising agency
Key Responsibilities:
Plan meetings, presentations with its associated details
Initiate and ensure work comes forward on time
Ensure all documentation is prepared to perfection issued and recorded
Plan and implement strategies for clients
Understand and prepare creative / media briefs and submit well in time
Ensure timely work progress against the brief
View all jobs critically to ensure value additions and quality delivery
Ensure all work is estimated, billed, and recovered
Possess the ability to anticipate deviations from normal processes and take corrective action
Take responsibility for all outputs on one's accounts
Take control and report on all aspects to your immediate boss
Required Skills and Experience:
Thorough knowledge of the processes involved in agency functioning
Thorough understanding of support departments and their functioning
Fluent English and strong writing skills
Presentation skills are a MUST!
You need to:
Be passionate about advertising, relentless in your efforts, persistent in achieving results.
Embrace challenges and inspire new ways of thinking.
Interested candidates please share in your updated resume [mentioning position name in subject line] at careers.india@grey.com with below details:
· Name:
· Current Location:
· Organization & Designation:
· Total Experience [number of years]:
· Experience in Mainline Client Servicing [number of years]:
· Experience in Digital Client Servicing [number of years]:
· Area of expertise:
· Notice Period:
· Current CTC:
· Expected CTC:
· Location applied for:
For more information, please click here.
---