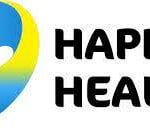 Website Happiest Health
We are looking for Marketing Executive to join our team. Who has experience in product-based company.
Job Location : Koramangala, Bangalore
Type of Employment : Full Time
Experience : 1-3 Years
Qualification : MBA (marketing)
Who we are : Happiest Health is a global knowledge platform that will provide readers with credible and trustworthy information to help them take charge of their health and wellness. Our mantra will be to guide readers towards kinder and gentler therapies, inform them of the latest advances in medical science, and help them navigate the world of traditional healing and wellness techniques.
Our founder Ashok Soota, the executive chairman of Happiest Minds, is looking to build a culture of happiness among all its employees. We're striving to build an inclusive, diverse and above all fair culture for all our current and future colleagues.
For more information, please click here.