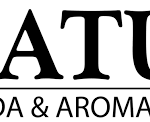 Website Inatur
Job Title: E-Commerce Platform Manager
Company: Inatur
Location: Delhi/Remote
Inatur is a brand harnessing the power of science and nature to deliver effective and high-quality skin, hair, and body care products. We are seeking a highly motivated and experienced E-Commerce Platform Manager to join our team and manage our online sales presence across multiple platforms such as Amazon, Flipkart, Nyka, BigBasket, and more.
Key Responsibilities:
· Listing Inatur's products on e-commerce platforms
· Managing and optimizing product listings for maximum visibility and sales
· Analyzing sales data and making data-driven decisions to improve performance
· Managing inventory and ensuring timely delivery of products
· Collaborating with the marketing team to develop and execute promotional campaigns
Qualifications:
· Proven experience managing e-commerce platforms
· Strong analytical skills and experience with data analysis
· Strong attention to detail and ability to multitask
· Experience working with Amazon and other major e-commerce platforms
· Strong communication and teamwork skills
· Compensation:
Base compensation above the industry standard in addition to performance-based bonuses
This is a unique opportunity for an experienced e-commerce professional to take a leadership role in a rapidly growing company and have a direct impact on the success of the business. If you are passionate about e-commerce and have a drive to succeed, we would love to hear from you. Apply today!
For more information, please click here.