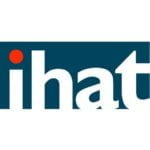 Website India Health Action Trust
Job Summary :
The primary responsibility of this position would be to lead documentation and support secondary and primary research, along with co-ordination for gender integration across other project verticals.
Key Responsibilities:
Key Deliverables expected from the Job Role:
Lead the process documentation of various initiatives under the gender vertical.
Support the development of tools, study designs, processes and approaches that continuously improve technical excellence and impact in the area of transformative approaches to women's increased access to quality care.
Support gender and power analyses, effectiveness and efficacy studies, evaluation and needs assessments as required by the program.
Assist with quantitative/qualitative assessments in targeted communities to assess effectiveness of interventions and impact.
Work closely with other technical teams to support integration of gender across program components.
Support a strong learning and knowledge sharing community around gender-transformative practices amongst delivery partners.
Key Inputs expected from the Job Role:
Coordinate with the different teams, define expectations, and provide technical support as needed
Support the use of information and communication technologies for project as required.
Prepare and develop project dissemination reports, case studies, etc. as required.
Plan for regular opportunities to identify lessons learned and implications for the project's next steps.
Miscellaneous:
Carry out other vertical related tasks requested by the reporting officer or organization from
time to time
Additional tasks as may be added to the Job Description from time to time for the job role.
Work Experience:
Relevant experience required 2-4 years
How To Apply :
Interested candidates should submit their applications by clicking the "Apply Now" button provided on this page. Only a complete application submitted through the online portal before the closing date will be considered.
For more information, please click here.
To advertise your job, internship or any other academic or professional opportunities on FII's Jobs and Opportunities Board, email us at careers@feminisminindia.com