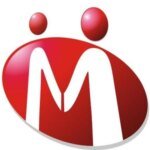 Website IndiaMART InterMESH Limited
About INDIAMART INTERMESH
IndiaMART is India's largest online B2B marketplace, connecting buyers with sellers. Over last 25 years, we have been continuously evolving our platform using sophisticated business-enablement technologies to make doing business easy. Our credo, 'Bada Aasaan Hai,' appropriately depicts our approach. With 76 million product offerings and 6.7 million responsive supplier base, we provides ease and convenience to our 138 million buyers. Our IPO was a thumping success in 2019, reaffirming the trust of our users and investors alike. Headquartered in Noida, we have 3,000+ employees located across 32 offices in the country.
What the Role involves :
 Position holder will be an individual contributor
Build and manage productive, professional relationships with clients
Ensure clients are using and deriving benefit from IndiaMART
Ensure products/services in client's e-catalog are accurately defined
Maximize revenue by upselling other services and achieve fortnightly, monthly client retention and revenue targets
Systematic follow-up and time-bound closures
Prompt resolution of complaints
Daily 4-5 in person meetings (F2F) with clients onsite
Critical Skills of a Suitable Candidate :
Application of sales techniques
 Active listening and understanding the business contexts of clients
Good Verbal and written communication
 Ability to work independently
For more information, please click here.