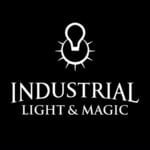 Website Industrial Light and Magic
The HR Coordinator serves a key integrator and support role to the ILM Mumbai HR team. This role provides day to day assistance by being the representative voice of HR to everyday questions from leaders and employees and partnering with the HR Business partners with client projects. This role brings resourceful, flexible and a critical thinking mindset to address everyday issues and builds strong relationships across the organization.
What You'll Do
Acts as key point of contact for employee questions
Keeps track of HR projects, hiring, onboarding and offboarding of employees
Help establish and maintain HR processes and workflows
Help with headcount management, tracking and workforce reporting
Ensures all HR systems and spreadsheets are kept up to date
Manages the creation and distribution of HR reports and filing systems
Provides admin support to HR teams (i.e., intranet site, projects, and studio initiatives)
Preparing messaging, emails, updates, and presentations
What We're Looking For
Bachelor's or equivalent work experience
Previous experience of HR and/or recruitment administration or general office administration experience with a desire to gain experience within HR and recruitment.
Previous experience of working within a fast-paced environment, delivering high levels of service
Able to build a strong rapport with employees at all levels
Teamwork oriented and well-integrated partner with exceptional follow-up skills
Demonstrate high levels of self-organization, particularly during times of high workload
Maintains high levels of accuracy and attention to detail when under pressure
Flexible, decisive, and can confidently manage work in ambiguity and a constantly changing environment
Proven ability to quickly adapt to changing priorities and resourceful
Proven ability to effectively manage a demanding and fluctuating workload
Excellent verbal and written communication skills.
For more information, please click here.