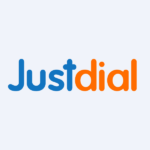 Website JustDial
CTC -Upto 450000 LPA
Location – Delhi/NCR only
About Role:
Category Sales Manager(TL) is responsible for driving the business by directly managing the remotely located tele-sales team and reach out to all the prospects within the region pertaining to the given category. CSM drives the sales teams that educate the clients about the business opportunities being provided by JD Mart via its authentic buyer traffic and easy-to-use technical tools. CSM manages category specific sales teams that specialize in given categories and help the clients in constantly upgrading their know-how of business as well as digital happenings. The role provides cross-functional development by providing opportunity to manage sales teams, skill development, team development and organization wide resource development.
The right candidate will have a deep background in engaging customers on the web in e- commerce or similar transaction-focused environments. They will have the ability to work across organizations and disciplines to build networks and accomplish business goals.
Responsibilities
To develop & grow the category specific business by acquiring new clients. To build knowledge based relationship with clients and understand nitty-gritties of client's business, like demand pattern, seasonality, key industries served, products bought by client, industry growth etc.
To help sales team with category intelligence and develop category expertise by conducting periodic knowledge & skill development sessions as well as developing knowledge transfer material.
To acquire all the targeted accounts within the region and generate business opportunities for the company's products and services.
To develop & periodically maintain category specific knowledge repositories by regularly visiting the clients and understanding their business.
Identifying improvement areas & preparing action plan to achieve the business goals. Forecasting weekly, monthly, quarterly and annual revenue.
Ensuring the achievement of sales target and managing sales support function. Helping regional sales team with technical skill development.
Recording key performance metrics and monitoring key parameters to increase the overall productivity of the sales team.
Capturing category specific market intelligence & providing regular updates.
Conducting daily performance reviews for the team and ensure adherence to organization's processes.
Managing hybrid teams & ensuring the constant up-skilling of remote employees.
Key Skills Required
Proven negotiation skills and influencing abilities.
Strong numerical and analytical aptitude.
Ability to think and react in a high-energy, fast-paced environment.
Good organizational skills including prioritizing, scheduling and time management.
Basic Qualification
Graduation Relevant work experience: 4-6 years
Required Experience of handling direct sales force
Demonstrated experience of achieving sales targets within Indian B2B industry
Preferred Qualification
MBA Exposure to e-commerce industry
Knowledge of digital marketing and functioning of search engines
Experience selling services to Indian SMEs
For more information, please click here.