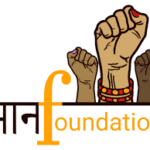 Website Maan Foundation
About the Role
Job title: Content Writer
Location: Online (WFH)
Duration: 4 months
Nature of work: Pro Bono (volunteer) Time commitment: 8-10 hours weekly
Roles and Responsibilities
-Effectively understand and express the nuances of the community and their challenges through written content on social media, blogs and communications.
-Create communication messages, captions and reports for Maan Foundation.
-Create advocacy content to highlight and raise awareness about the issues of the
community.
Skills
-Excellent written and oral communication skills
-Sensitivities to understand and express the community's concerns
-Storytelling skills
-Ability to work effectively in a team and within departments
Learning outcomes
– Certificate of completion at the end of tenure from a registered NGO.
– Letter of recommendation based on performance.
– Rich experience of working first hand in high risk communities in one of the most
unique and challenging NGO spaces.
– High sense of personal satisfaction by creating impact directly for the community and
by supporting grassroot leaders.
– Opportunities to expand learning horizons and take initiatives.
For more information, please click here.
To advertise your job, internship or any other academic or professional opportunities on FII's Jobs and Opportunities Board, email us at careers@feminisminindia.com