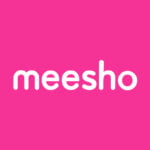 Website Meesho
As Assistant Marketing Manager, you'll work on strategic initiatives to drive new user growth. This will involve a visioning exercise for user growth leveraging outside-in and inside-out insights. You'll lead initiatives to identify new 10x growth opportunities as well as structurally reduce CAC. This is a cross-functional role that works closely with the Creative, Product, Analytics and Tech.What You Will Do
Drive exponential user growth for Meesho
Drive new user acquisition for Meesho by efficiently executing and scaling up Performance marketing campaigns on Google, Facebook and other digital media platforms.
Carefully track the performance of campaigns and continually optimize them by taking various data cuts and doing in-depth solutioning.
Keep experimenting with various constructs, campaign types, ad platforms etc. and generate actionable insights
Own end-to-end channel management while liaising across functions – Creative, Product, Analytics and Tech
Experiment & Scale new and emerging marketing opportunities, channels, user cohorts
Drive continuous problem discovery to identify opportunity areas through research, outside-in and data analysis and recommend 10X user growth opportunities.
What Will You Need
Bachelor's degree in any discipline is required – MBA is preferable
3-6 years of experience in Growth, Performance marketin experience with a high growth startup.
Structured problem-solving with good communication skills.
Data driven with good excel skills.
Proven ability to take up high ownership.
Exposure to UAC/App marketing campaigns will be a plus.
Ability to collaborate with internal and external stakeholders (within the company)
Enthusiastic about learning new skills and solving challenging problems.
For more information, please click here.
To apply for this job please visit meesho.io.