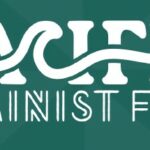 📣 Attention Pacific Leaders: Your time is now! ⏳ Embrace this exciting opportunity to lead programmes and drive innovation in the Pacific.
The PFF's purpose is to amplify voices of organisations and feminist movements in the Pa-
cific. PFF accomplishes this through a co-leadership structure consisting of two Co-Leads who steer the Fund, complementing each other's skills, capacities and experiences. The Co-Leads are co-responsible for the strategic leadership and executive coordination of the Fund, as well as its operations and governance.
For more information, please click here.
To advertise your job, internship or any other academic or professional opportunities on FII's Jobs and Opportunities Board, email us at careers@feminisminindia.com