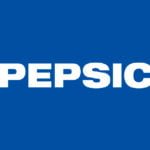 Website PepsiCo
Overview
Track and report SLA/KPI's/Savings as per agreed methodology
Partner with category & commodity managers in the collection, tracking, analysis & reporting for Market Intelligence service Vertical
Work with closely with the IT BRM on developing the digital platform for Market Intelligence Service Vertical
Provide GP users training on digital platform for Market Intelligence (as needed)
Ensure complete and correct local/global reports and analysis provided & shared with internal stakeholders as per the agreed frequency
Lead workshops with users to find opportunities for improved/efficient reporting and align work plan
Maintaining and developing commodity supply chain data, market analysis and business intelligence activities
Conducting full value chain supply, demand, trade and price analysis generating short term (weekly) and longer term forecasts
Conveying market research and analysis to internal clients (Category leads, Commodity COEs) through written communications
Responsible for daily monitoring of relevant commodity markets as well as key categories and communicate implications of market developments to category & commodity leads
Responsibilities
Must have work experience as a Research Analyst in Commodity segments, with Commodity markets exposure.
Thorough knowledge of various regional & international Indexes and their trend.
Must be able to prepare daily, weekly, monthly, and annual fundamental reports on various commodities on regular basis.
Must be able to analyze the impact of global political / economic / geographical events on commodities and accordingly support commodity buyers on their decision making.
Qualifications
Strong analytical thinking with proven ability to connect data & to digestible representations to generate insights
Advanced Excel skills
Experience with visualization platforms (e.g., PowerBI, Tableau etc.) will be preferred.
Structured thinker / problem solver who works independently
Excellent organizational skills and attention to detail
Great Collaborator
Language: English Fluent (Written & Oral)
For more information, please click here.