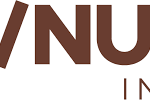 Website The/Nudge
At The/Nudge we are looking for:
We are searching for a driven, detail-oriented content creator who can transform information and mere content into stories and design that inspire action. The/Nudge marketing team builds the content strategy and executes it across 11 programs in 3 centres. The target audience for respective programs and products are spread across in urban, peri urban and rural India. Versatility to produce high-quality outputs across content formats and channels is a must. You should also contribute to the shaping of our stylistic guidelines and enhancing the content repository for The/Nudge Institute.
Requirements (Must Haves):
– At least 2 years of experience as an independent or organisational designer/content creator/copywriter producing strong, engaging brand stories.
– A portfolio of applicable outputs.
– Demonstrated excellence in writing, proofreading, and editing.
– Excellent research, organizational, and time management skills.
– Strong listening and communication skills.
– The capacity to work independently and collaboratively.
– Ability to work efficiently without compromising quality or accuracy.
Requirements (Great to Haves):
– An understanding of SEO best practices.
– Pro-canva and/or photoshop skills. Working experience with Adobe suite (InDesign, Final Cut Pro) will be a strong advantage.
Potential Scope of Work:
– Writing, reviewing, editing, and updating content for company websites, blogs, marketing materials, and other social media platforms.
– Assisting in creation of design elements and other creative assets (documents, social media posts, GIFs) incorporating brand guidelines.
– Conducting research and interviews to learn more about current trends, developments, and perceptions about the subject matter, and then contextualizing your findings.
– Using social media to engage consumers, respond to questions or complaints, and to promote company initiatives.
– Collaborating with internal departments to establish campaign objectives, complete tasks, and identify and solve problems.
– Monitoring social media and company website metrics.
– Suggesting new ways to promote company offerings and to reach consumers.
For more information, please click here.
To advertise your job, internship or any other academic or professional opportunities on FII's Jobs and Opportunities Board, email us at careers@feminisminindia.com