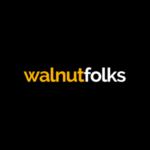 Website Walnut Folks Group
Job Overview
If you live and breathe marketing, we need to talk. The Walnut Folks Group is looking for a flexible and versatile digital agency recruiter.
We are looking for a person who can manage all the end-to-end recruitment activities. Someone who can connect with the organization deeply to understand the specifics of every role and hence find the best fits for growing each of our teams. With over 50+ team members and 10+ different roles the scope for learning and growing into the skill of recruitment is immense.
Roles & Responsibilities

End to end recruitment management for all levels in the organization including Full Time team members, interns.
Improving the recruitment process continuously to find better talent and improve the group's brand amongst prospective employees
Manages the JD drafting, making JDs live, screening applications, interview process management and creating offer letters
Welcomes new employees to the organization by conducting orientation.
Maintains employee information by entering and updating employment and status-change data.
Submits employee data reports by assembling, preparing, and analyzing data.
Requirements

Inter-college networks with placement cells
Commercial awareness
Effective organizational skills
Ability to form working relationships with people at all levels
Teamwork skills
Interpersonal skills
Meticulous attention to detail
Impeccable communication skills
Multitasking and analytics skills
Ethically & Morally correct
Benefits

Work autonomy and freedom to implement strategies
Hyper-intensive growth culture
Learning opportunities and access to specialised courses
Opportunity to work with marketing stalwarts – client and in-house teams.
For more information, please click here.