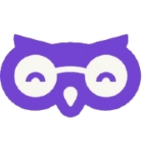 Website Wisemonk
Responsibilities:
Partner with our clients in building their teams and furthering their mission
Coordinate with client hiring managers to identify staffing needs and determine selection criteria
Build and lead a team of recruiters for driving closures with your clients
Plan interview and selection procedures, including screening calls, assessments and in-person interviews
Source potential candidates through online channels (e.g. social platforms and professional networks) and assess their information
Foster long-term relationships with past applicants and potential candidates
Requirements:
Proven excellence in prior work experience as a Talent Acquisition Specialist or similar role
2-4 years of relevant experience in IT & Non-IT recruitment
Experience in headhunting and social media recruitment through various platforms including LinkedIn etc.
Prior experience in tech hiring including roles such as Backend, Frontend, Full stack, Mobile is mandatory
Experience in leadership hiring would be a big plus
High obsession with technology, online tools are a must
Experience in hiring for early-stage start-ups is greatly appreciated
Benefits:
Hybrid model
Competitive salary
Success linked incentives
For more information, please click here.