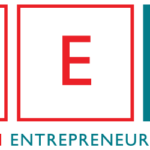 About the job
Job Description :
1. Customer Communication – Handle all customer queries, concerns & requests, both Inbound & Outbound across all mediums of communication such as Phone, Email, Chat, WhatsApp and Social mediums. Provide clear, prompt, detailed, empathetic, and customer-oriented support to all our customers.
2. Returns, Exchanges & Refunds- Understand all such requests and support the customer with on-time resolutions and information, aligned to the brand's policies and guidelines.
3. Customer Reviews – Manage customer reviews across the website, Facebook, Instagram and Google.
4. Reports – Maintain relevant reports across refunds, disputes and other aspects of customer service
5. Customer Retention – Ideate and implement the best Customer centric approach and processes to ensure customers are happy with the overall brand experience. Actively seek solutions to customer needs, communicate trends to leadership, and suggest innovative solutions on behalf of the customer – experience
6. Customer First – Act as an advocate for our customers, report and act on observed areas for improvement in our product or processes.
For more information, please click here.
To advertise your job, internship or any other academic or professional opportunities on FII's Jobs and Opportunities Board, email us at careers@feminisminindia.com